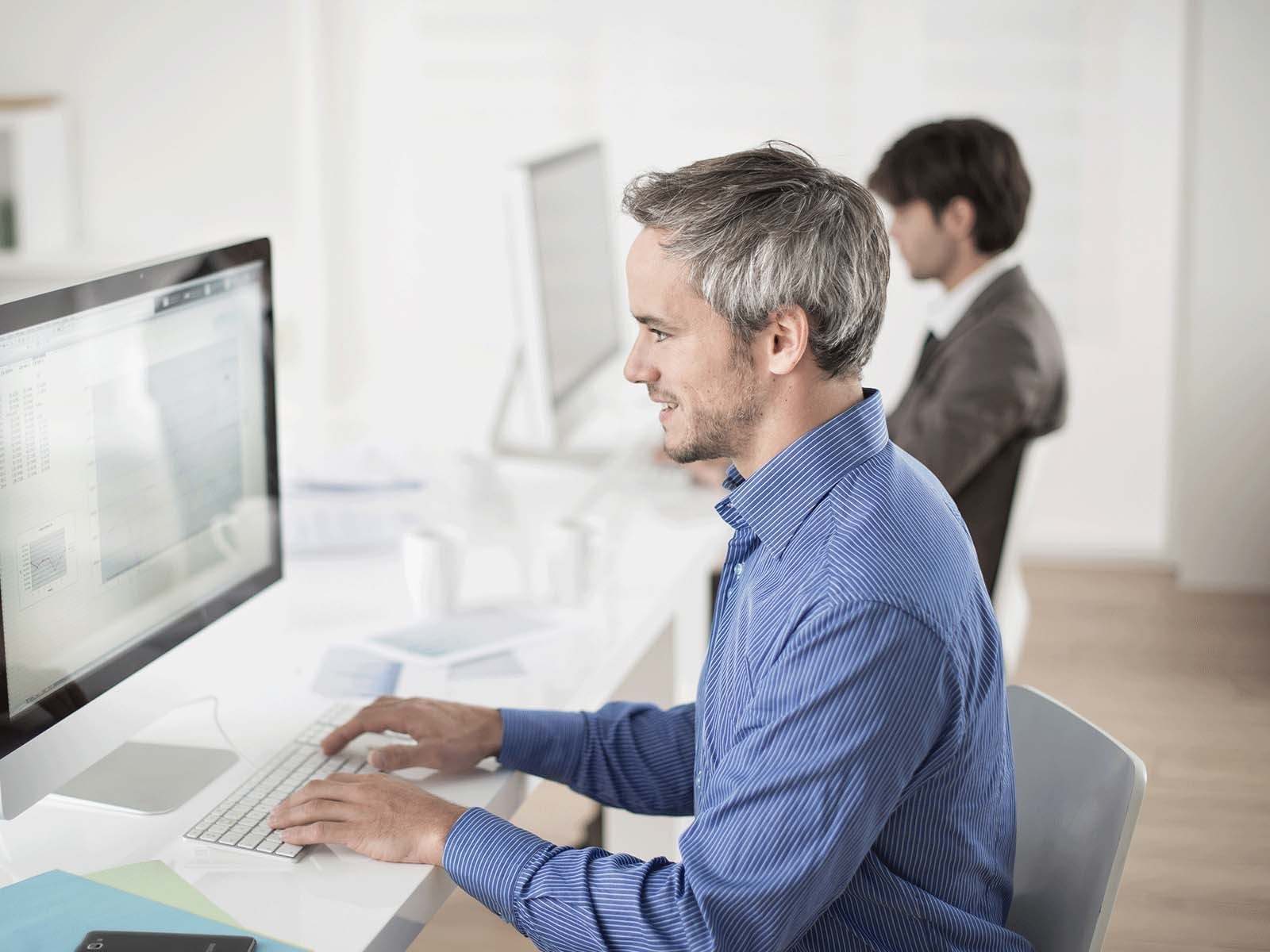 From legacy infrastructure to siloed and misaligned internal teams, a long list of hurdles blocks the path to digital transformation success for B2B organizations. And while many businesses point the finger at consumers' ever-changing and difficult-to-pinpoint demands, e-commerce security challenges pose a much bigger threat to B2B digital transformation.

2019 data says: Security is B2B digital transformation's #1 obstacle
Today, the #1 concern among global B2B businesses currently executing (but not succeeding at) their digital transformation is centered around e-commerce security challenges.
While e-commerce does have many clear and tangible benefits, it also is a ripe environment for security threats:
Nearly 70% of respondents from our 2018-19 Digital Transformation and B2B E-Commerce report said that e-commerce has opened up their technology infrastructure to a greater risk of a cyberattack.
Over half of respondents are investing in more or in better online security this year, in order to combat the growing threat from hackers and cyber criminals.
Still, only 32% of these brands are using data from their e-commerce platform to support or manage e-commerce security efforts (which means that some strategies already in place may be misguided).
But what does this data tell us?
Put simply: it tells us that the same brands who are worried about overcoming these online security challenges are the same ones not actively doing enough to address them. This disconnect has caused major risk factors of e-commerce security to go under-acknowledged.
Let's dive into a few of them.
E-commerce security threats: What's at risk?
B2B e-commerce priorities in 2019 are clear. Between 2017 and 2021, spending on cybersecurity alone is expected to surpass $1 trillion. But businesses at risk are losing much more than just the money they're pouring into proactive security attack prevention.
Many organizations lull themselves into believing that having any security protection at all is enough to significantly reduce their threat risk. And while hackers and cyber thieves do tend to hit the easiest targets first, safety from cyberthreats is not guaranteed for any business.
Hackers attack businesses and individuals online so frequently that we've clocked it in at a rate of one attack every 39 seconds. And it's not just a small risk; it's likely to be a costly one.
According to a 2018 report conducted by the Ponemon Institute, the average cost of a corporate data breach surpasses $3.8 million: a 6% increase from what was estimated just one year before.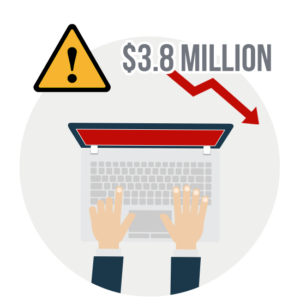 Think you're ready to defend against a cyberattack?
Then you're in the company of only 38% of B2B organizations who feel equally secure in 2019. Not so sure? Here are a few major considerations to keep an eye on.

Our top tips to ensure strong and lasting e-commerce security
1. Prioritize your customers' trustRecent data tells us that consumers' trust in a company selling online is strongly influenced by their perception of how well the business handles and prioritizes its customers' data privacy. Guarding the data of your business and your customers isn't just a safeguard against lost revenue; it's also a means for establishing trust among your customers and prospects.2. Keep mobile top-of-mind 
Mobile devices have quickly become ingrained in every part of our lives, from communication to commerce and daily task completion. For years now, it's also been an avenue through which hackers can attack most easily, thanks to the lack of security around Wi-Fi networks, outdated devices, and more.  
In 2016, 60% of all fraudulent transactions originated from a mobile device. Today, mobile fraud costs online businesses 2.6% of their total revenue. As omnichannel commerce continues to take hold, every business must continue to consider how security strategies can be tailored to channel- and device-specific use cases and weaknesses.  3. Make security part of your global scaling strategy According to our 2019 research, nearly two-thirds of B2B organizations worldwide are currently using (or intend to use) an e-commerce platform to sell internationally. But did you know that expanding your business and opening up to an international prospect base also puts you at a higher e-commerce security risk?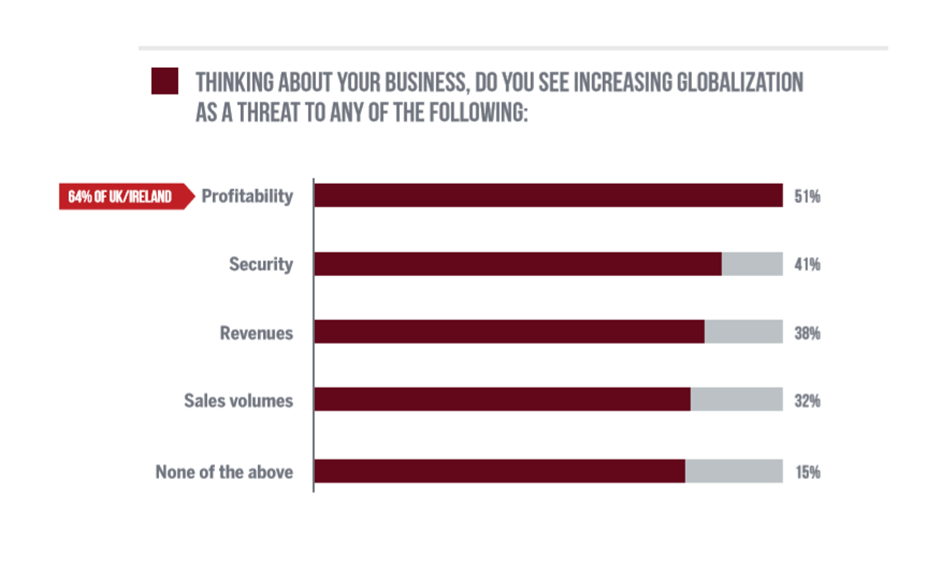 As early as 2016, fraud in international channels was 2.5x higher than domestic channels. This has caused international buyers to be much more concerned than their domestic counterparts about data security, and their hesitancy to give their information has become a barrier to online shopping. This concern has not only continued to ramp up but also had an impact on laws and regulations around data privacy around the world.
Here's what we've seen change, and what's on the horizon.

4. Think ahead (Because changes are coming)
Protecting customer data is a major priority for 94% of e-commerce businesses – and the imperative around e-commerce security is here to stay. In the U.S., we've turned to options like altering net neutrality laws. State-to-state, things are changing as well. The California Consumer Privacy Act of 2018 (CCPA) has been top-of-mind for many businesses for quite some time, following in the footsteps of the General Data Protection Regulation (GDPR) laws we're seeing abroad.
Still, this is only the beginning.
It's likely these are just the catalysts that will spark a sharp, widespread focus on e-commerce security. According to CSO Online, we're already seeing an $18.6 billion valuation of the biometric security market alone, with no deceleration in sight.
Looking even further ahead, 82% of IT professionals are already predicting that – if brands are unprepared –unsecured IoT devices may lead to data breaches with catastrophic consequences for the organizations involved. The key to staying on top of these threats is to take action that not only prepares you for existing threats, but that also puts the right protection in place for impending threats as well.
How Sana helps soothe customers' e-commerce security concerns
At Sana Commerce, we think carefully and strategically about how we can ensure and maintain a secure site for your ERP-integrated web store.
Our e-commerce software is evaluated, tested, and certified by Lionbridge, Microsoft, and SAP. We apply best practices as defined by the Open Web Application Security Project (OWASP) and guarantee that we never store our clients' customer information. This information always remains in the hands of the payment service provider (PSP).
Want to learn more about Sana's security capabilities? Read our blog – Five Different Ways Sana Commerce protects your site.
If you're looking, instead, for more broad-in-scope information on how security is impacting B2B digital transformation strategies in 2019, download our 2018-19 B2B E-Commerce and Digital Transformation Report.