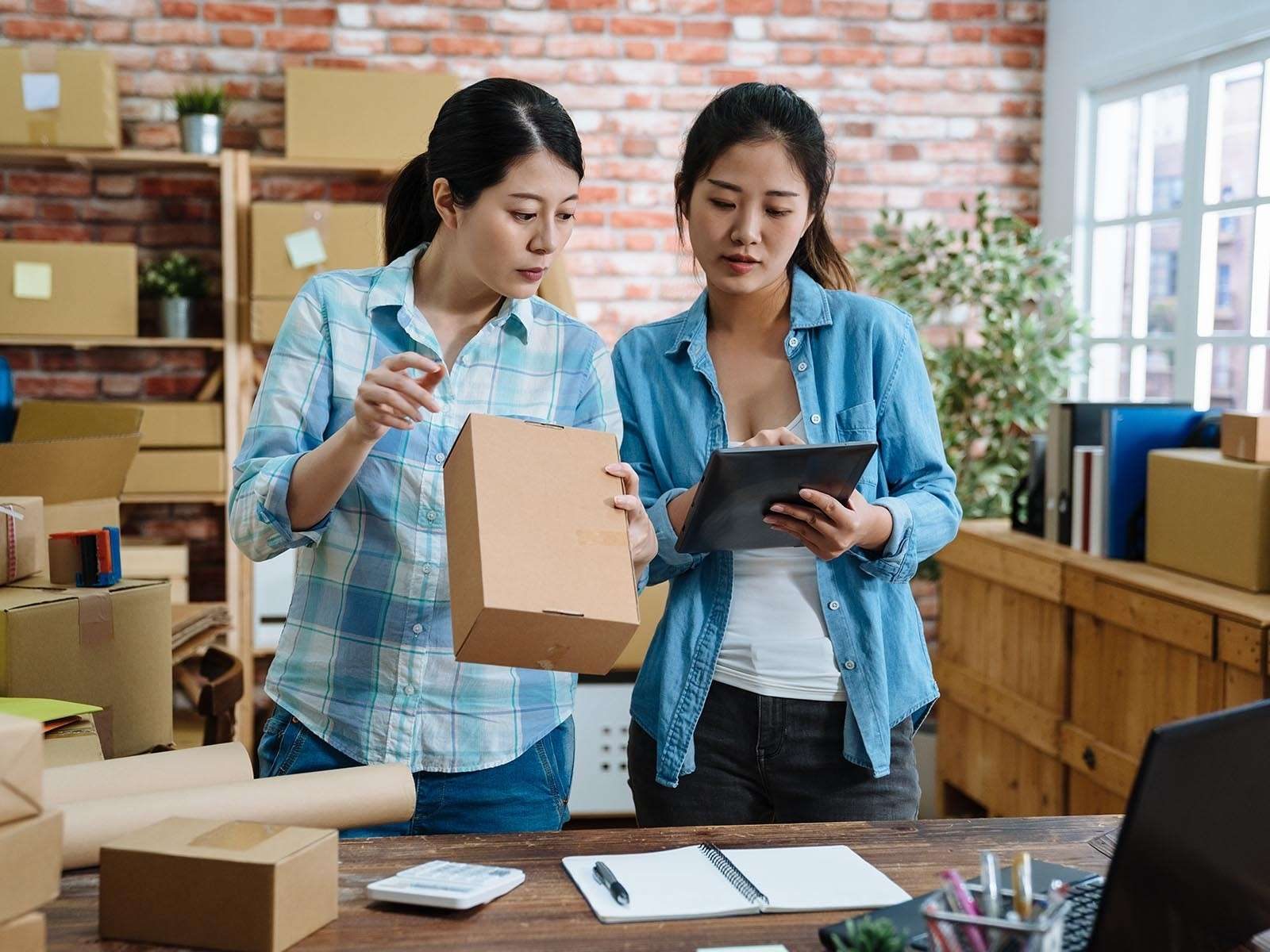 As a CEO with a passion for B2B e-commerce, I speak to many wholesale, distribution and manufacturing businesses about it. When I ask what's preventing these businesses from selling online, they usually come up with reasons based on myths rather than facts. I wanted to debunk some of the most common myths of e-commerce —and teach you how to get past them.
"My B2B customers don't want to buy from us online."
This can be considered as one of the biggest myths of e-commerce. Although some customers may prefer face-to-face interactions with sales representatives, in general customers are more used to buying online. As younger B2B buyers or 'digital natives' enter the workforce, they expect to be able to buy business products and services online from suppliers, just as they do in their personal life.
This reminds me of my experience speaking with travel agencies back in the day. Most were pretty sure that booking a vacation over the Internet would not work. It was considered to be too complex and the role of the travel agent in suggesting the right day trips, resorts, etc. too important to do without. Yet the majority of customers now book all their travel online while only small numbers still visit a travel agency for personal advice.
In the end, customers value being in control and having access to all information 24/7. The same applies to B2B e-commerce. Some customers value personal advice, especially on the more complex orders. And others want to be in control themselves. That's why B2B e-commerce should be your key online sales channel, that will handle most but not all your customer requests and you will still need sales representatives when it comes to specific customers and complex orders.

"We don't want to sell online."
This is one of the myths of e-commerce that I really understand. You need to invest, you need to learn a lot of new things and there seems to be no real need to do all this. Why change?
But maybe some of your customers would like to see a change or maybe your competitors are investing in these tools. The risk of the B2B industry is that a lot can happen 'under the radar'. You will suddenly realize you are behind only when your competition is way ahead of you. Within consumer retail, it is much easier to see what other retailers are doing online, but with B2B e-commerce, it's not always that obvious.
Research indicates that B2B buyers are conducting extensive product research online and expect to be able to order online from their suppliers. Their expectations to be more in control will only increase, to save time in researching products and to be able to buy online with efficient online ordering processes. What is also interesting for B2B marketers is that 18-34-year-olds now account for almost half of all B2B researchers—an increase of 70% from 2012, according to Millward Brown Digital's survey.
Not putting plans in place to serve a new digital generation of online B2B buyers is potentially a business risk.
"Our product is not suitable for online sales."
However, often the Internet offers more possibilities than you would maybe think. There are many examples of B2B web stores that let you configure and customize products. In every step of the process, you get the information you need and this can even be more extensive compared to face-to-face support as you can easily show examples, or videos to support the process.
We also see cases where the complex, custom-designed product, once created, can be re-ordered easily with B2B e-commerce. It's also possible to set up web stores dedicated to selling spare parts for complex machinery.
I am not saying that selling online suits any business and any product. I just think that in many cases the challenges for wholesale, distribution and manufacturing businesses in selling online can be addressed with the right B2B e-commerce platforms and solutions.
Industry analysts from The Aberdeen Group sum it up well: "As B2B companies develop more attractive e-commerce websites, they'll score more sales and loyal customers if they integrate their sites well with software systems that maintain fresh data on such areas as inventory, product pricing, and customer order history."
If you want to keep serving the changing B2B buyer who is tech-savvy and who expects more from you in terms of online self-service, you better act now and get past the myths of e-commerce as stated above. In case you'd like to learn more about B2B e-commerce, read our whitepaper "Why Starting an Online Sales Channel is Key to Your Success as a Business". And if you'd like to see other myths of e-commerce debunked watch our video below.
Found it interesting? See how shopping cart software and interfaced e-commerce myths also get debunked by our team.
What are the secrets of selling online?
Learn more from our free on-demand webinar