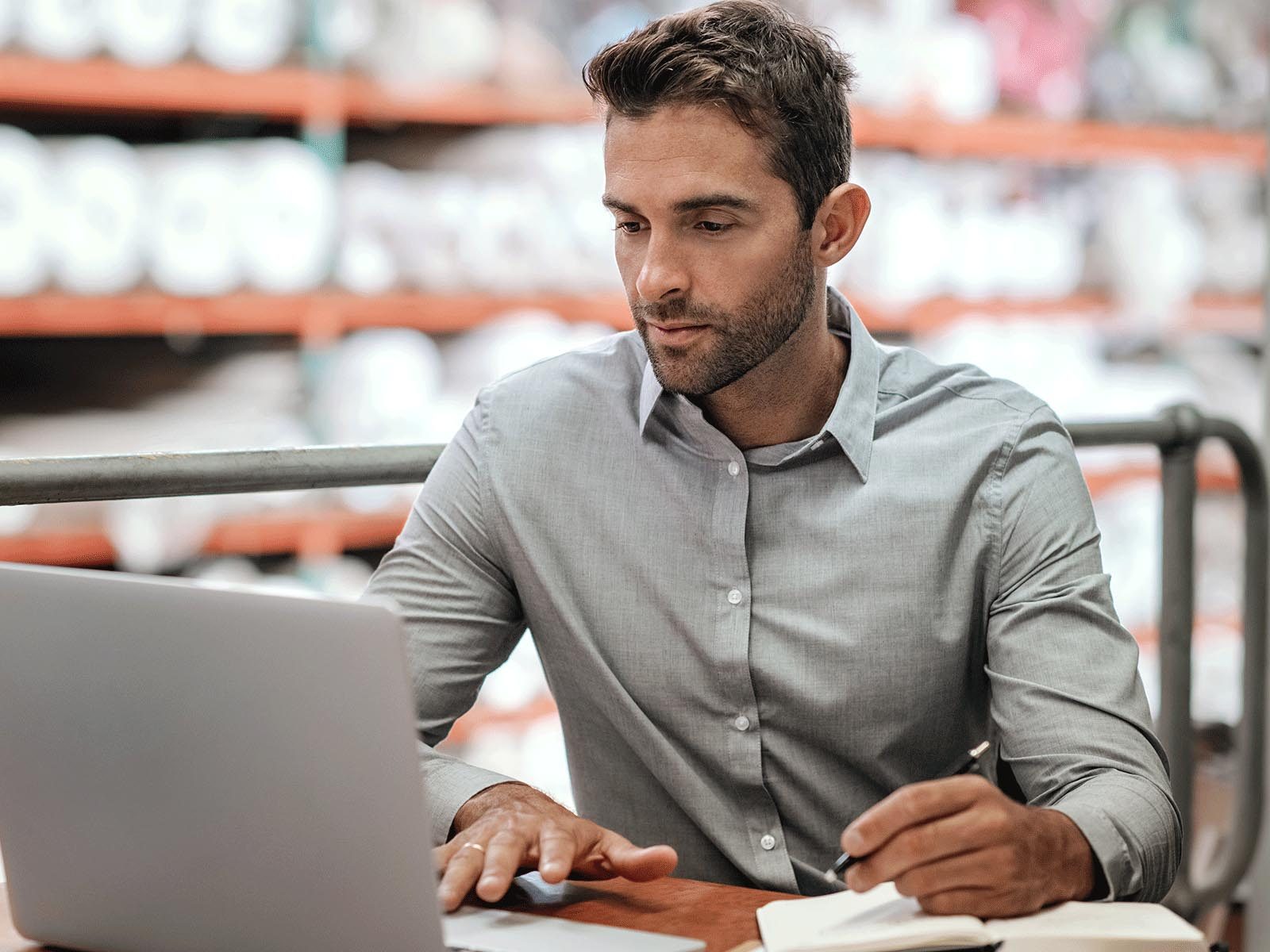 Surges in orders, disruptions in supply chains, customer behavior changes, store closures and more: the coronavirus (COVID-19) pandemic has undoubtedly had an effect on your B2B business. And e-commerce, in particular, has seen a significant impact. Even though, as a society, we are not completely out of the woods, we continue to see market shifts in online business during COVID-19.
While some industries have faced difficult times, others have seen sales increased stemming from new use cases driven by the pandemic. Our Sana Commerce customers are also being impacted: some construction suppliers have reported an uplift in B2B e-commerce sales, while luxury goods customers are seeing a decline.
In this article, we examine problems faced by online sellers during the pandemic. We include both challenges as well as solutions and opportunities, alongside example measures taken by small businesses, to better reflect the permanent changes adopted by sales teams beyond remote work.
Move your customers online
It was highly important to reevaluate physical proximity as much as possible while ensuring business continuity, meaning it is imperative to encourage your customers to shop online.
While you likely have customers who are used to placing orders online, some may need a helping hand. Here are some tips on how you can assist them:
First of all, remind your customers that your web store is live and operational, even if physical stores are closed.
Pivot any on-the-road sales representatives, who can no longer do their typical work, into calling customers and getting their online accounts set up.
Help your customers navigate the web store and place their orders online. If you are a customer on one of the latest versions of Sana Commerce already, you can make use of the "impersonate a customer" feature. This feature allows sales and customer service representatives to access your customers' web store. They'll be able to see everything exactly as the customer would, and can assist customers with ordering, creating sub-accounts and more.
Check out our article for more tips on how to get your B2B customers online.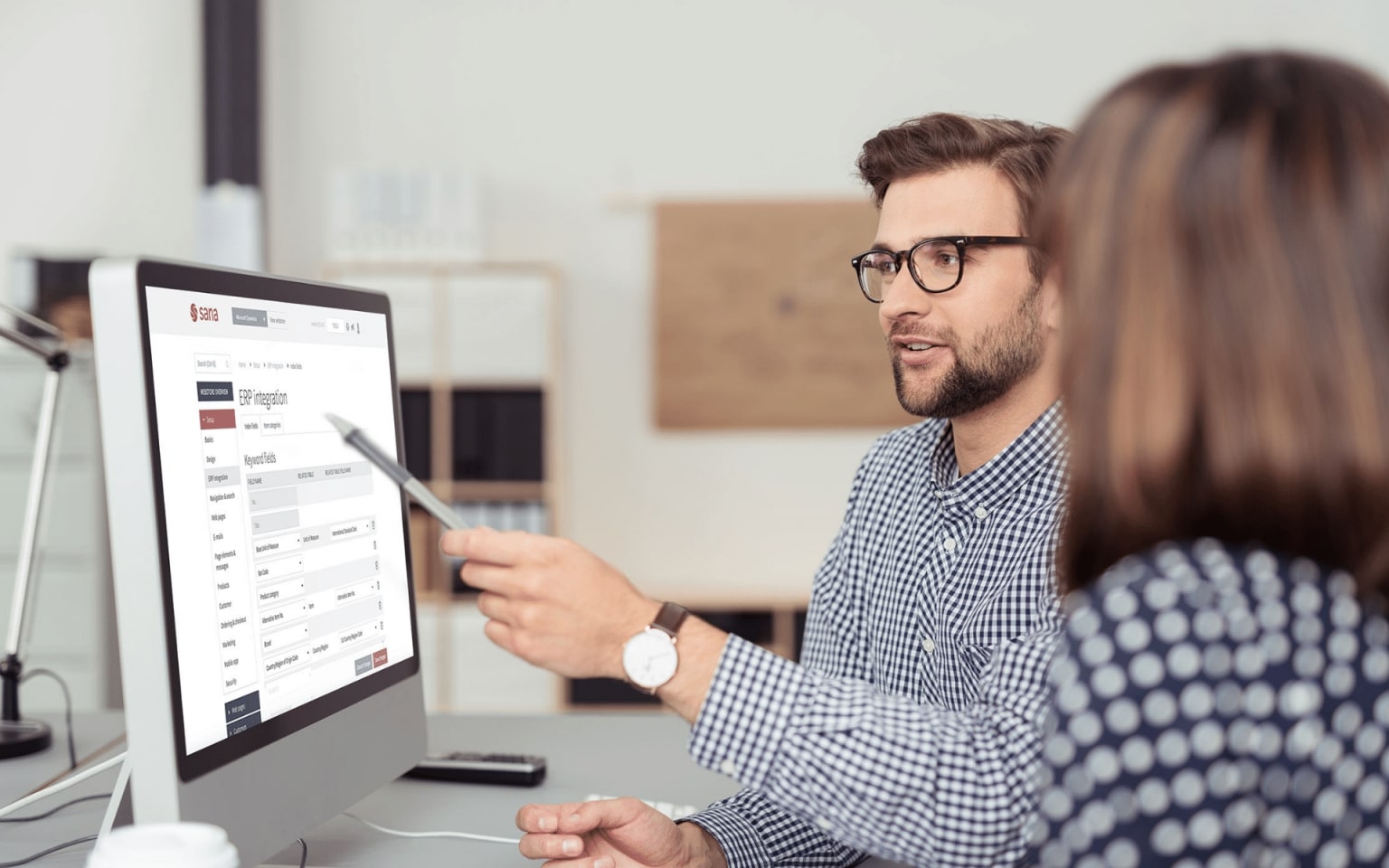 Sales leaders and consultant for the professional horticultural industry, Royal Brinkman, shares how it's embracing digital to overcome the challenges that stem from COVID-19.
"When a situation like this occurs, you are more flexible as a company when you already have digital experience. At Royal Brinkman, we embrace our digital competences even more than usual. Our motto now is "digital to the max". Our e-commerce team is doing everything to help our colleagues from other departments to focus on digital as well. A lot of things are not possible these days, like physical visits. But on the digital playground, there are a lot of opportunities".
— Royal Brinkman
Look after your existing customers and their communities
During the COVID-19 pandemic, many sales organizations have found ways to look after their customers by offering additional services: from streaming services making free movies available, to banks removing or delaying fees and charges, and restaurants offering takeaways. You too can put measures in place to support your customers and their communities, and be the partner they can rely on during these difficult times:
Offer customers in worst-affected regions or sub-regions additional discounts or benefits, such as free delivery.
Prioritize your stock for existing customers over new visitors who are looking for single-product purchases.
Support customers who are facing financial trouble by offering additional return options or extending invoice payment dates. Make all their orders as well as any benefits visible in the web store to help them manage their finances more easily.
Consider how you can support your customers' communities. Can you offer free services to community response teams? Can you set aside stock for health organizations?
Highlight products that can help your customers, and their own customers, get through this coronavirus pandemic. See for example Fitnesshotline's #StayHomeStayFit campaign, which also offers 20% off.
"Firstly, we are glad that all our employees are doing well and that our suppliers are still available. Since all fitness studios in Germany are closed, we are of course seeing a decrease, which is not insignificant. But we still want to give all fitness enthusiasts, who are sitting at home now, the possibility to get our products. Training at home is also possible and, at the moment, the internet is full of tips and programs that strengthen solidarity. With our #StayHomeStayFit campaign, we would like to encourage them to stay home and offer them a financial advantage with the discount."
— Fitnesshotline
Whatever measure(s) you take, keep your customers up to date at all times with tailored messaging in your web store.
For example, make stock levels visible, let customers know whether to expect any (or no) delay in shipping and stock replenishments and communicate any additional measures you are putting in place. You can communicate this via your web store, through any personalization and segmentation functionalities your B2B e-commerce platform provides.
Verdo's success story amid the coronavirus crisis
Verdo, an international sustainable energy group headquartered in Denmark, is an example of great initiatives and success amid crisis. By taking proactive decisions early in April, Verdo was able to pay around €8.68 million to its suppliers within three days, instead of waiting for their typical 40-day payment period. This enabled Verdo's suppliers to pay their employees and further cope with the financial hardships brought about by COVID-19. Verdo also offered almost 5,000 pairs of silicon gloves to local hospitals suffering from shortages of protective gear.
In addition to giving a helping hand, the figures on Verdo's web store went up by 192% during the crisis, with increased demands and sales. All along, its Sana Commerce web store has been able to successfully handle this sudden increase in traffic in terms of performance.
So, what's Verdo's secret? It is partly due to more people remote working and buying wood pellets, its most popular product, to produce heat. Another reason is Verdo's marketing campaign highlighting the sustainability of its products. Now, with more people at home, it means that more have the opportunity to read about this positive impact and contribute to the initiative.
"Based on our experience and successes at Verdo, we have the following 3 tips for other B2B e-commerce businesses during the COVID-19 crisis:
1. Promote the value your company adds to the community
2. If possible, promote sustainable goals and promises
3. Communicate and be transparent with customers and suppliers on how you are handling the situation."
— Verdo
Ensure your e-commerce platform meets the needs of B2B customers
As more customers turn to e-commerce due to the coronavirus pandemic, it's not enough just to have a web store. You also need to ensure your e-commerce site meets the needs of B2B customers. This means a convenient, reliable, and complete web store and one that persuades customers to shop with you rather than turning to competitors.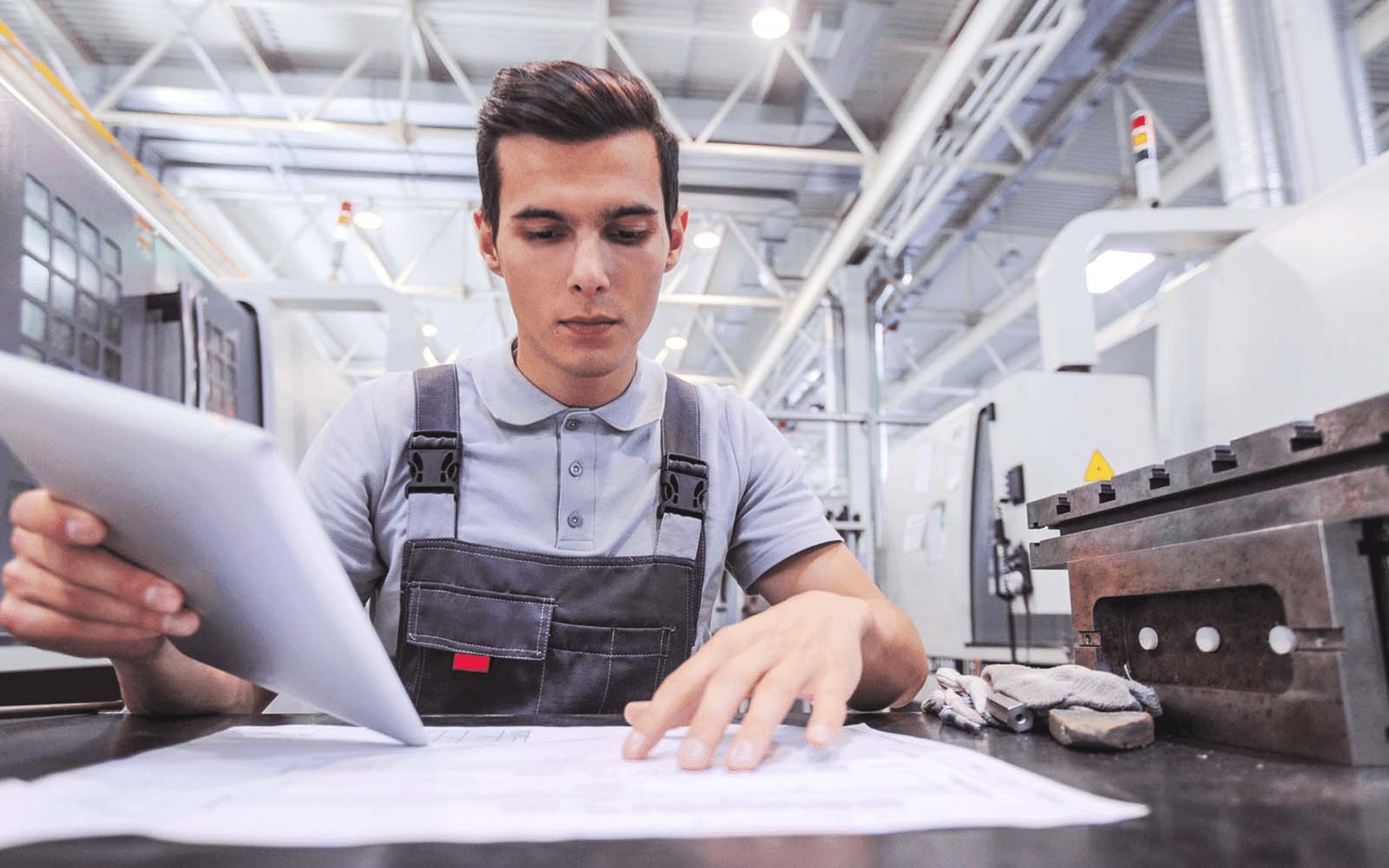 What do your B2B customers expect from your web store? Based on our B2B Buying Process Report: How to Meet Buyers' Demand for (Better) B2B E-Commerce, we broke it down into 4 main categories:
Displays relevant information: Your e-commerce platform should provide accurate, complete, and real-time information, from product and parts to inventory levels and delivery tracking.
Offers optimized functionalities: Make sure your customers can quickly and easily pay and check out, but also track their orders, manage their returns, and pay invoices online.
Handles the complexities of B2B orders: Your web store should have the right structure in place to process complex orders, including those based on complex pricing and discount structures.
Prevents order errors: Product information, pricing and inventory levels should be accurately displayed in the web store 24/7. And customers should have access to order history and account data in the web store to assist them in avoiding entry and selection errors.
Want to use this time to take your e-commerce website to the next level? Check out the latest B2B e-commerce trends to inspire your strategy
See how your buyers have changed
We surveyed 1,250 B2B buyers about their online buying experience. See what they had to say.
Streamline your returns process
During the COVID-19 pandemic, you're likely to experience shifts and fluctuations in demand for certain products. You might also find that customers who are suffering financially look for ways to make back some of their spending. This uncertainty is likely to result in a rise in returns.
So, be sure to make the returns process stress-free for your customers. If possible, allow them to authorize returns via the web store and to track the progress themselves. This will not only be more convenient for your customers, but it will also prevent any surges in calls and emails for your service teams within your sales organization.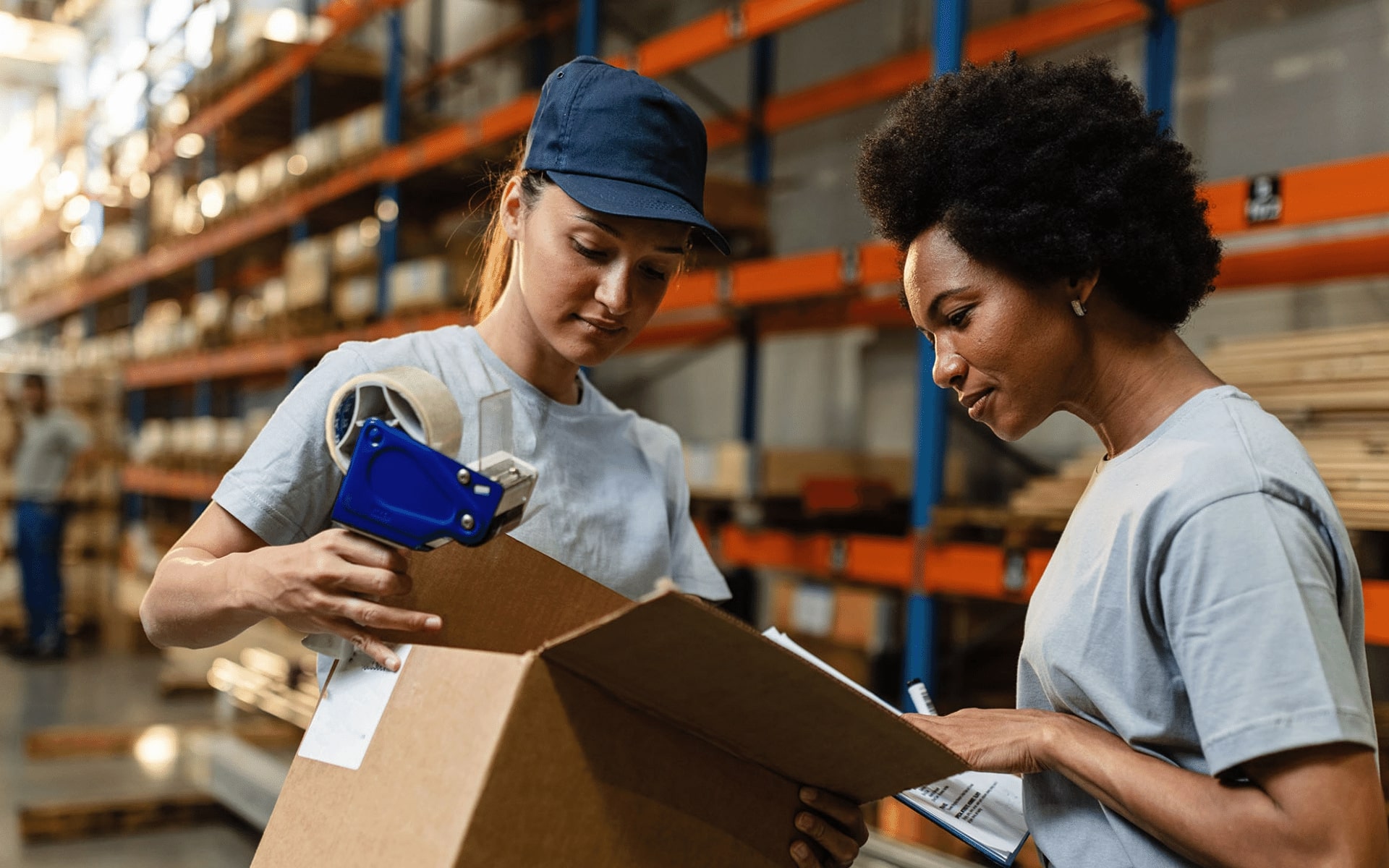 Roll out web stores to new regions and markets
If you have an existing web store, now is a good time to think about rolling out further web stores to new regions and markets. This can be done both to ensure revenue and to support existing or cut-off customers.
In the first instance, you can launch web stores to regions where you currently have a physical presence, but no online presence. This will allow your existing customers to continue to shop with you, even when physical stores must be closed.
But it can also mean reaching new audiences. For example, you can roll out additional web stores to regions where you have no existing presence. In this case, make sure to also optimize your web store for search engines (SEO) — as 47% of B2B customers conduct web searches to look for information, solutions, and suppliers. You might also want to think about opening up a D2C or B2C e-commerce site. This can help you bypass any disruptions in the supply chain, or even find new sources of revenue if demand for your products in the B2B space is decreasing following the coronavirus lockdowns.
Deal with demand and supply chain disruptions
The COVID-19 pandemic has led to spikes in demand for certain products, while also disrupting supply chains with transportation restrictions and establishment closures. A poll by the Institute of Supply Chain Management found that nearly 75% of companies have already reported supply chain disruptions. Here are some things you can put in place to deal with such disruptions, in both the short and long term.
Optimize your e-commerce site's performance and stability to mitigate problems faced by online sellers during pandemic times:
Large, stable infrastructure: Make sure you've got the right web store host to support your site.
Load balancing: Take the pressure off by spreading it over a group of machines.
Lazy loading: Delay the loading of certain web page elements.
For more on these best practices, check out our article on how to deal with peak volume.
To deal with disruption in the supply chain and ensure minimal impact on your customers and service teams, make sure your web store enables you to do the following:
Display real-time stock levels and pricing
Let customers track their deliveries
Ensure out-of-stock items are marked as such, and let customers know when to expect them back in stock
I don't have a web store yet: Is it too late to launch one?
As demand for e-commerce grows, now is of course a critical time to offer an e-commerce channel to ensure revenue and continue to service your clients. But what if you only have physical stores, and not yet a web store? Is it too late to launch one now? There are two things to consider when answering this question: the short-term possibilities and the long-term changes in customer behavior.
Short-term possibilities:
Is it possible to get a web store live quickly to meet the current demand for e-commerce? The short answer is yes. Choose a SaaS solution to speed up the delivery of your web store. For example, at Sana Commerce, we can set up a cloud web store (including integration to your ERP) in a matter of days. While other ERP-integrated e-commerce solutions can take just a few weeks. The implementation timeline of course also depends on the cleanliness of your ERP data.
Long-term changes in customer behavior:
After this significant shift to e-commerce, it is likely that customers won't ditch the habit. This means that launching an e-commerce store is important not only to meet the changing behavior of existing and prospective B2B customers now, but also after the coronavirus outbreak and lockdowns are over.
New! 2022 B2B Buyer Report
Find out how to address customer experience issues with the latest research on your B2B buyers.