Blog
E-commerce analytics: How to get the most out of your e-commerce solution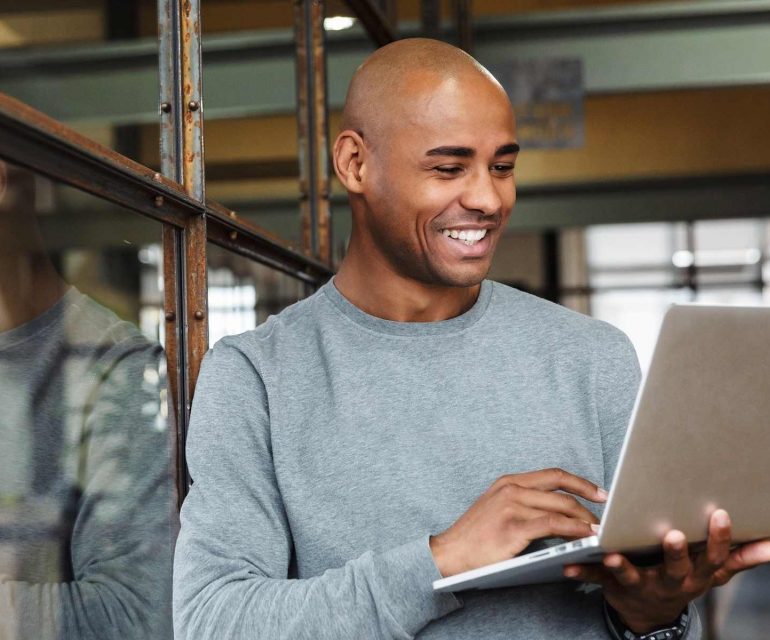 The world of e-commerce has undergone quite an expansion. With the combined effects of the pandemic and the shift in buying habits, e-commerce web stores are both appearing and evolving at faster rates to better serve customers. However, it's no surprise that a more saturated market naturally also demands improvements in the way e-commerce businesses are run. The guiding light of these changes should come from careful analytical study.
We recently sat down with Maciej Zawadzinski, CEO of Piwik PRO, and Wouter van Weelderen, Chief Services Officer at Sana Commerce on The B2B e-commerce talk podcast. In this blog, we summarize the most important parts of the chat about e-commerce analytics and how your business can use analytics to get the best out of your e-commerce solution.
If you prefer to listen to the interview, click here:
The industry shifts
The pandemic has changed every industry and the e-commerce industry is no different. Due to this shift, most of the "rules of engagement" no longer apply. But of course, this isn't the only shift that the industry has seen. There's loads of uncertainty driven by Google's actions, like for example, the FloC test fail and third-party cookie life extension to name a few. This has had a huge impact on remarketing tactics, an approach which is heavily used by e-commerce sellers.
Other industry changes include:
The rise of closed e-commerce ecosystems like Amazon, Alibaba and Allegro
Change in user experience and the rise of mobile-first e-commerce
B2B companies are more focused on return-on-investment (ROI) in their e-commerce solution than ever before
B2B companies who haven't had e-commerce teams in the past are in dire need of more guidance to drive their e-commerce results
What is sophisticated analytics?
Sophisticated analytics means measuring every part of your customers' online journey from acquisition through purchase, up to retention. To be able to capture this data, you need proper implementation in order to catch all customer touch points. Of course, you need to capture all this data legally, so privacy compliance is essential. (This means that you're collecting data in a privacy-friendly and law compliant manner.)
Can investing in e-commerce analytics support my online growth?
Investing in analytics tools can really help grow your e-commerce results, but a data-driven approach is more than just purchasing tooling. It's more of an organizational culture. You need to first change your organization's mindset before investing in all the bells and whistles of analytics tooling.
Most B2B businesses who start their digital transformation begin by having only offline channels and then work their way towards having an omnichannel approach. To continue their e-commerce growth, they need to have proper analytics to follow the progress of customers e-commerce adoption. This will help suppliers understand what they need, better improve their web store experience and build a frictionless buying environment that drives conversion rates.
With the world going online in 2020 and 2021, it's essential to increase customer retention and improve customer experience (CX). With soaring customer acquisition costs (CAC) it's forcing B2B businesses to do better to survive.
The metrics your B2B business can track to improve CX on your web store
Measuring the customer experience (CX) on your B2B web store is very similar to measuring the success of a B2C web store in many respects. Here are the metrics you should be measuring:
Funnel completion rate
Abandoned carts: Track where your customers are dropping off in the funnel
CAC based lifetime value of this customer
B2B buyers look for efficiency when they are purchasing so track page views and stock keeping unit (SKU) ordered
I want to adopt a working analytics strategy, where do I start?
The biggest mistake companies make is to immediately what tools they need to be successful. But true success is achieved when you first ask yourself and answer honestly to these questions:
What do I want to learn from analytics?
What hypothesis do I want to confirm?
What answers do I want from the web store?
Once you've answered these questions, create a measurement plan and then choose the right tools. You need to piece together the data you have on online behavior with the offline data or with e-commerce transactional data. To get the full picture you need to synthesize this data to create a holistic view of your customer.
The very last step is to choose the tools you need, so be sure not to put the cart before the horse when starting your B2B analytics project.
For more information on Piwik PRO and the services they provide have a look at their website.