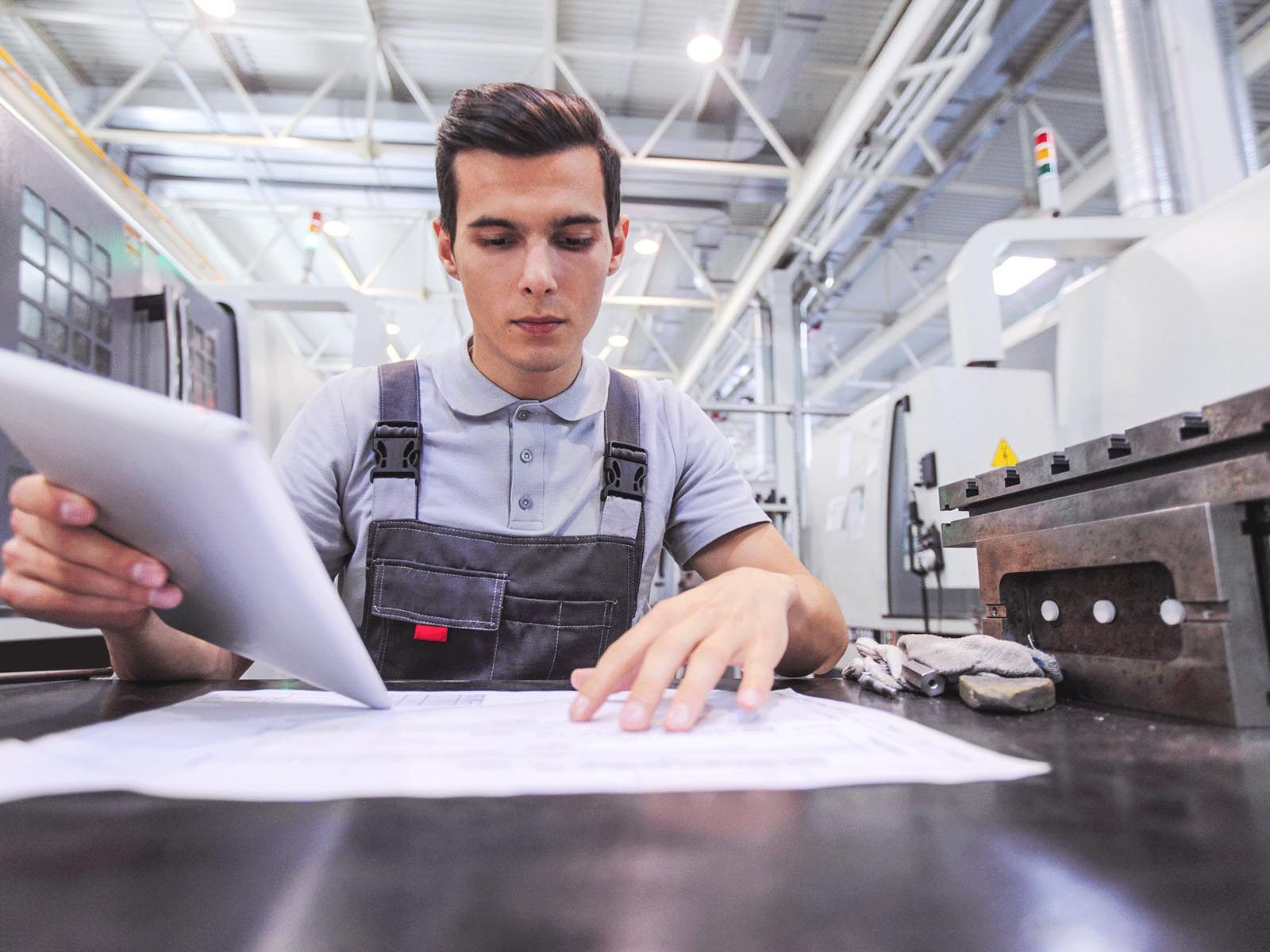 In 2010, the number of cars worldwide exceeded 1 billion. That number had already risen to 1.2 billion by 2014, and it is expected to reach 2 billion by 2035. This is good news for the automotive industry — especially the automotive aftermarket.
For the automotive industry, that translates most obviously to more sales, but also to significantly more maintenance and repairs. The automotive aftermarket is already responsible for 63% of earnings per vehicle in the industry, and with the increase in vehicles, that's only going to grow — both in earnings and complexity.
With a rise in the number of vehicles also comes an increase in parts, VIN numbers, and client repair histories, along with more manufacturers and suppliers to choose from. How will this information be stored and accessed in the future, and how will the automotive aftermarket develop with new technologies?
Upgrading the automotive aftermarket customer experience
Before the digital age, information pertaining to VIN numbers and parts was kept in paper catalogs. Imagine the time and money spent on maintaining the catalogs, finding parts, ordering them and having them shipped!
Today, all of this vital information is stored in electronic automotive databases like TecDoc, Autodata and Aldoc. These databases are integral to accessing vehicle data, product data, client repair histories and maintenance information.
Many garages and dealers also use their databases to place orders electronically. Automotive databases are quite complex and require extensive expertise from the operator; they make it possible for experts to find and order parts (with considerable effort), but they don't offer a good user experience.
That's why linking your automotive database to a web store is a game-changer and the logical next step for the automotive aftermarket sector.
Functionality and convenience
You can look at automotive databases and web stores like spreadsheets versus PowerPoint presentations. Your automotive database is a complex spreadsheet where you fill in what you need line by line. It's functional and it gets the job done, but you don't make sales with spreadsheets, you make them with PowerPoint presentations.
You make sales with web stores.
An integrated online sales platform completes the sales process by providing a vital visual element, along with plenty of additional functionality. An integrated sales platform links to your automotive database so you can provide all of the details that you would normally access via the database in your web store. That means you still get all of the perks of your automotive database, but with a lot of added functionality.
What a web store offers that a database doesn't
Personalization
Because an integrated web store is also linked to your ERP, your client details are all available in your web store as well. This makes it easy to personalize your customer experience by offering access to order history, personal pricing, product suggestions, repeat ordering and more.
Exploded views
Imagine that an employee or a customer would like to order a specific part for their engine. In a traditional database, one would first have to go through a lengthy process to locate the exact part, only to be provided with a simple image, maybe with some zooming capabilities.
If you're an expert, this might not seem like a problem, but if you don't know exactly what you're looking for or you're not sure that you have the right part, it would be nice to be able to see more details.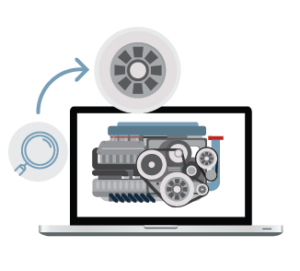 Web store environments, on the other hand, offer exploded views. This means that you or your client can pull up an image of, say, the engine in question, and then zoom in on different parts of the engine to visually choose the part that's needed. If a customer knows they need a specific hose, but they don't need to know what the hose is called or what the article number is, they can just pull up their engine, find the hose, click on it to order and proceed to checkout.
Simple. Efficient. User-friendly.
Filters
Providing an excellent customer experience means making your products as easy as possible for your customers to find. This is of particular importance in the automotive branch, where product ranges cover hundreds and often thousands of intricate parts.
The advantage of e-commerce is that you can work with filters, so even if you don't know exactly what you want, you can start with the make and model of the car and narrow it down from there. Again, this means that the customer can find the part on their own without help. It also gives employees a helping hand by speeding up the process of finding and ordering a part.
Preparing for the future of the automotive aftermarket
Integrating your automotive database with your web store and ERP is one of the best ways to boost efficiency and future-proof your business. Using a web store instead of a complex database drastically simplifies the process for employees and clients to find and order products, whether they're doing it at the garage, behind a desk, or from a smartphone.
It not just about efficiency, though, it's also about giving clients the kind of experience they're looking for. As e-commerce continues to grow in the automotive aftermarket, it's becoming vital for businesses to offer self-service options in order to remain competitive. E-commerce is the solution.
Would you like to know more about current e-commerce trends in the automotive industry and how to tackle them? Have a look at our 2017 Automotive Industry Trend Report.
Automotive industry trend report
Accelerating toward e-commerce