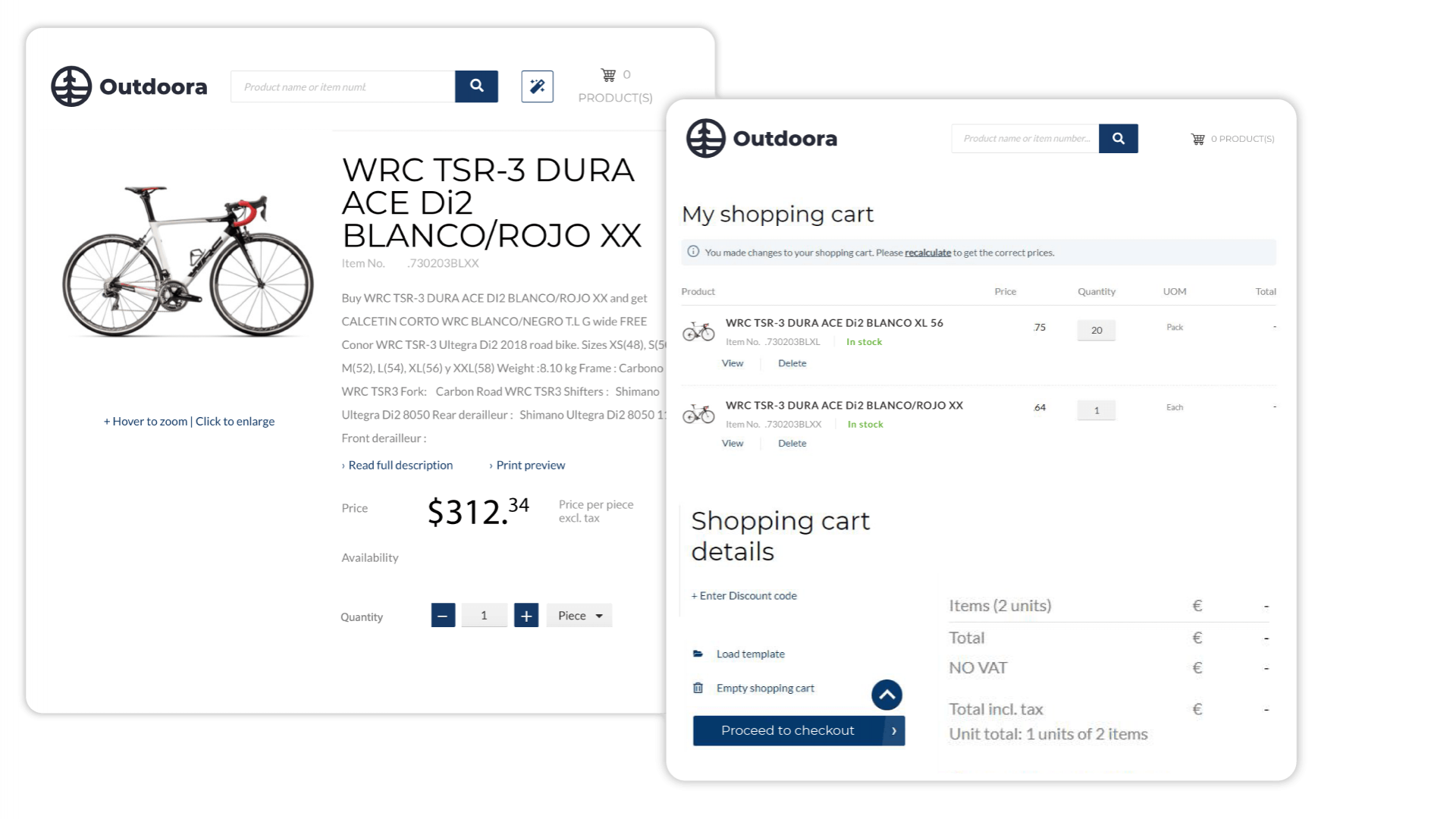 Stroomlijn online bestelprocessen
Een mooi ontworpen webshop alléén zorgt niet voor een succesvolle ervaring. Correcte bestelverwerking is essentieel voor de ervaring van jouw bezoekers. Met Sana Commerce Cloud maak je het jouw klanten gemakkelijk.
Vraag een demo aan
Ontdek Sana Commerce Cloud
Ervaar hoe onze ERP-integratie jouw gegevens beheert, zodat jij je kunt focussen op de toekomst.
Eenvoudig leveringen en retouren verwerken
Bij Sana Commerce Cloud weten we alles van B2B en B2C verkoop, zodat jij je bezig kunt houden met wat jij belangrijk vindt.
Realtime winkelwagen updates
Gebruik het RFQ-proces van jouw ERP
Orders wijzigen na bestelling
Herhaalbestellingen plaatsen
Track & trace
Soepele processen voor retourzendingen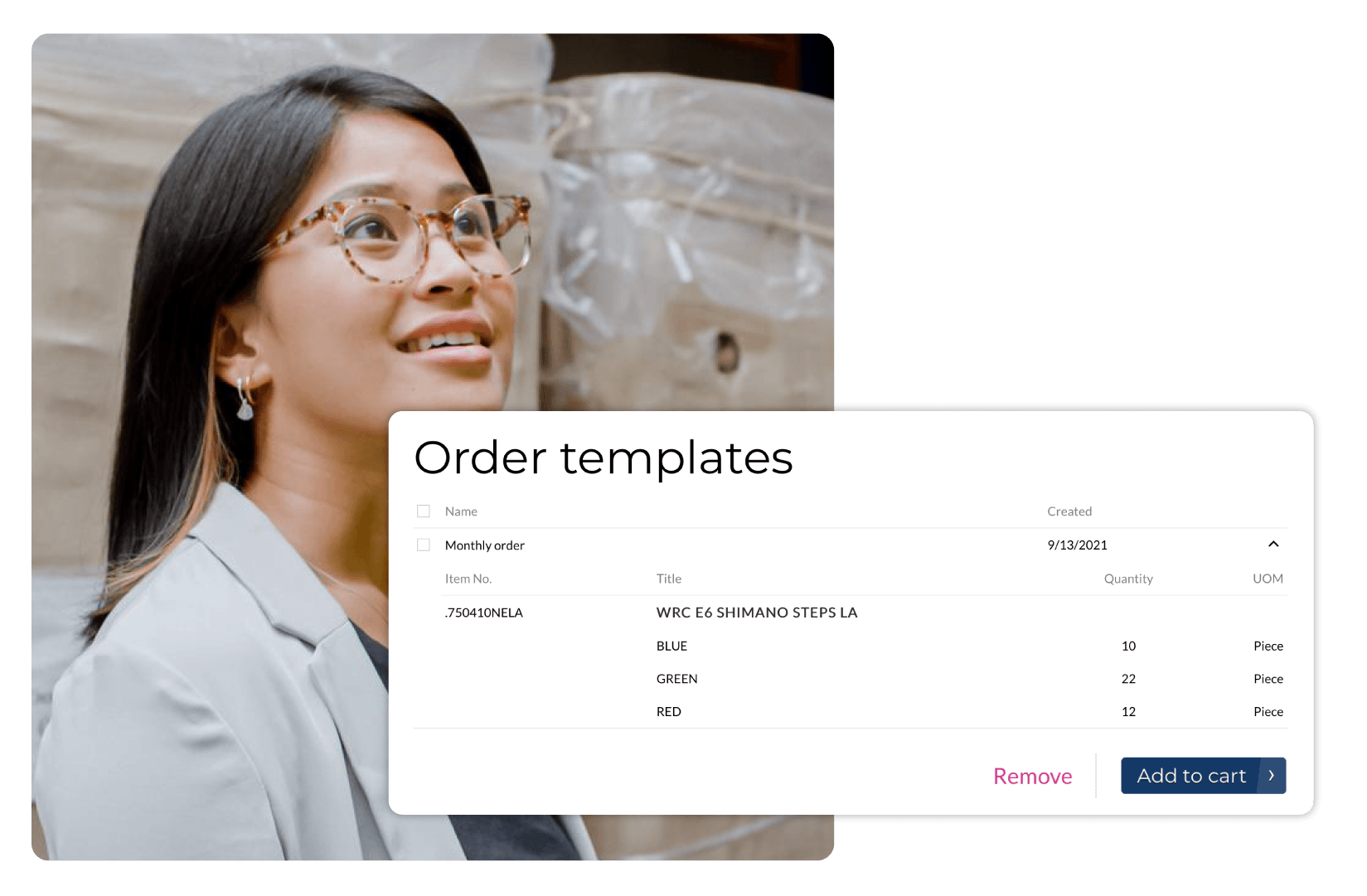 Organiseer en toon je producten optimaal
Efficiënt productmanagement is essentieel voor een succesvol bestel- en verkoopproces. Sana Commerce Cloud maakt dit simpel door automatisch productpagina's aan te maken voor jouw webshop vanuit de gegevens die jij in het ERP- en PIM-systeem hebt gezet.
Alle wijzigingen die jij in de ERP maakt, zie je door ERP-integratie realtime terug in de webshop. Zo zijn alle variaties, afbeeldingen en prijzen up-to-date.
Een persoonlijke winkelervaring
Gepersonaliseerd winkelen, geeft klanten de meest prettige ervaring. Vanaf iedere plek en ieder apparaat zien bezoekers actuele productinformatie. Sana Commerce vertaalt jouw webhop naar iedere denkbare taal. Ook kun je specifieke pagina's laten vertalen voor de beschikbaarheid van producten in verschillende landen of zelfs regio's.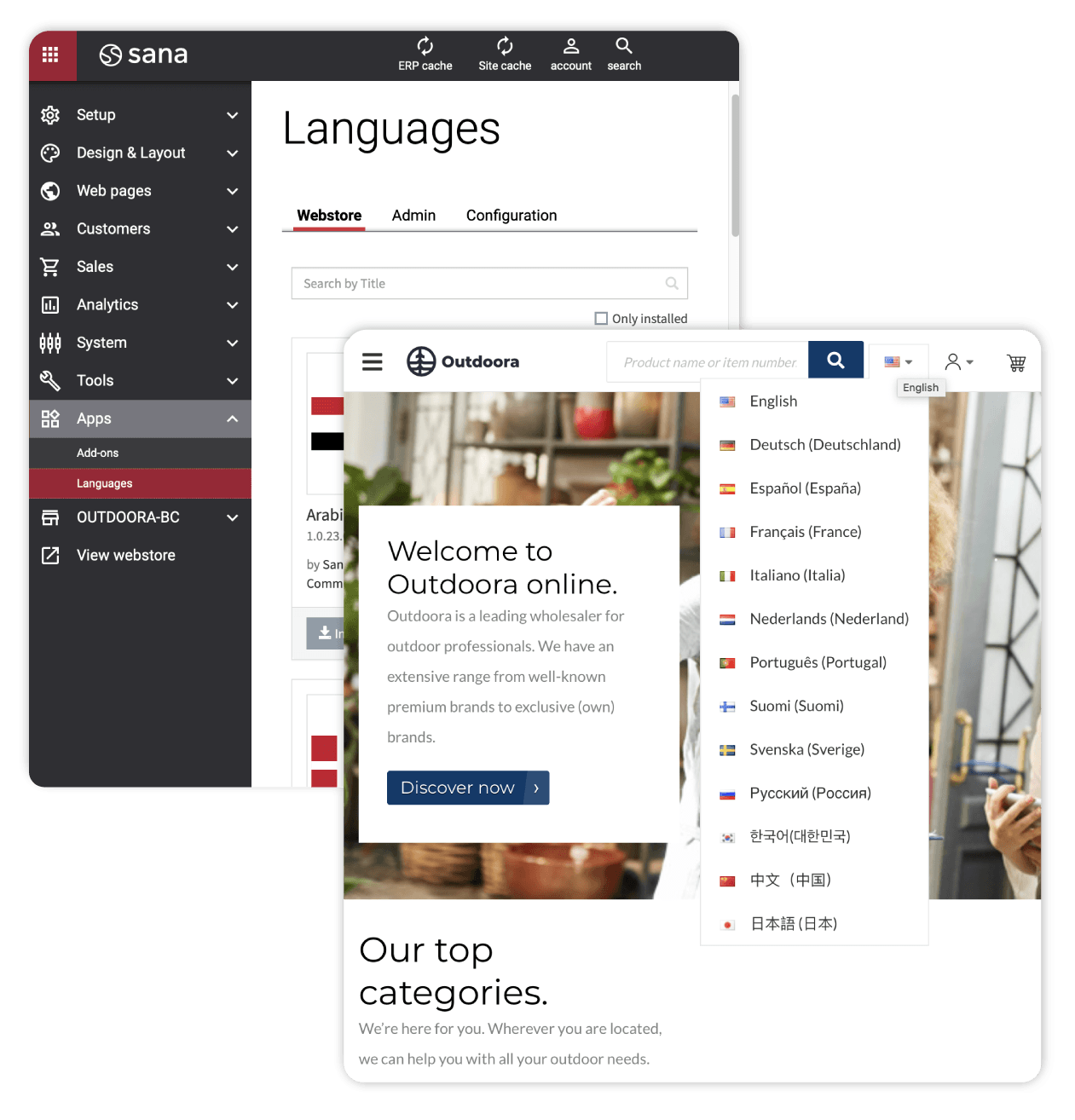 Online en offline shopgeschiedenis beheren.
Sana Commerce Cloud houdt al jouw data bij elkaar; zowel online als offline. Wij integreren jouw webshop met je ERP-systeem. Zo kunnen klanten altijd en overal hun bestelgeschiedenis inzien.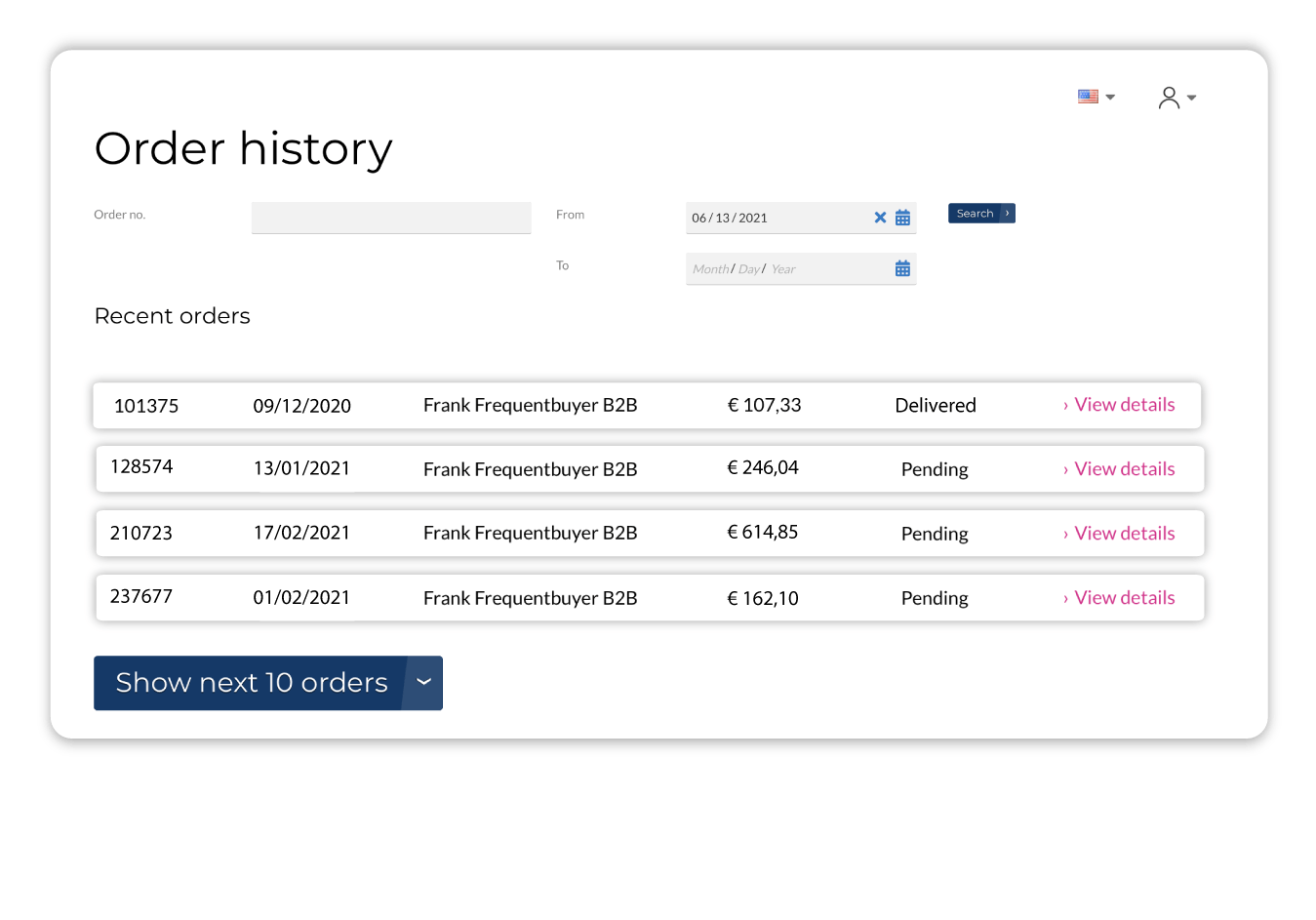 We were able to set up and run a large store in a short time.
The CMS is easy enough for beginners but is also open enough for advanced users to program. The attention to detail when it comes to SEO and minimal setup is a big plus.
Best e-commerce I found that integrates with SAP.
It connects perfectly with our ERP and makes our internal processes so easy. We don't have to worry about updating inventory.
We now have orders from customers we previously had no contact with.
No more manual order intake and processing. Stock availability, customer-specific pricing, volume discounts, etc. are all administered in NAV and work great in the web store.
Integrates well with our ERP and PIM software.
We have accurate ERP and PIM data across our pan-European platform. Our assortment is refreshed on a daily basis and existing products can be revised by new multilingual product-content.
Easy integration and great solution.
Sana Commerce gave our contractors the ability to order items outside of standard business hours. It's an excellent knowledge base that allows you to easily find information and make improvements to your site.
A platform that enables growth.
Sana Commerce enabled us to quickly connect to our ERP and empowered our customers to place their own orders. This saved our limited sales team time and resources.
Simple to set up and use!
I'm not an IT Manager, but the ease of configuration and use allowed me to create our shop independently. This is a complete and professional tool for businesses with a high level of ERP integration.
Sana Commerce really boosts your online sales.
The pricing for the performance is excellent. Of all the e-commerce solutions we looked at, Sana Commerce was the best in pricing, performance and connection to our ERP.
Packed with many features and expandability.
Sana Commerce enables us to offer an exclusive service to many existing customers, giving them the chance to check order status in real-time, see custom prices and availability, and create orders from quotations.
Best e-commerce solution for Dynamics AX.
We appreciate the flexibility to decide which products (and product categories) are visible in the web store.
Ervaar Sana Commerce Cloud
Ga direct aan de slag met een gepersonaliseerde demo die naadloos aansluit op jouw bedrijf.