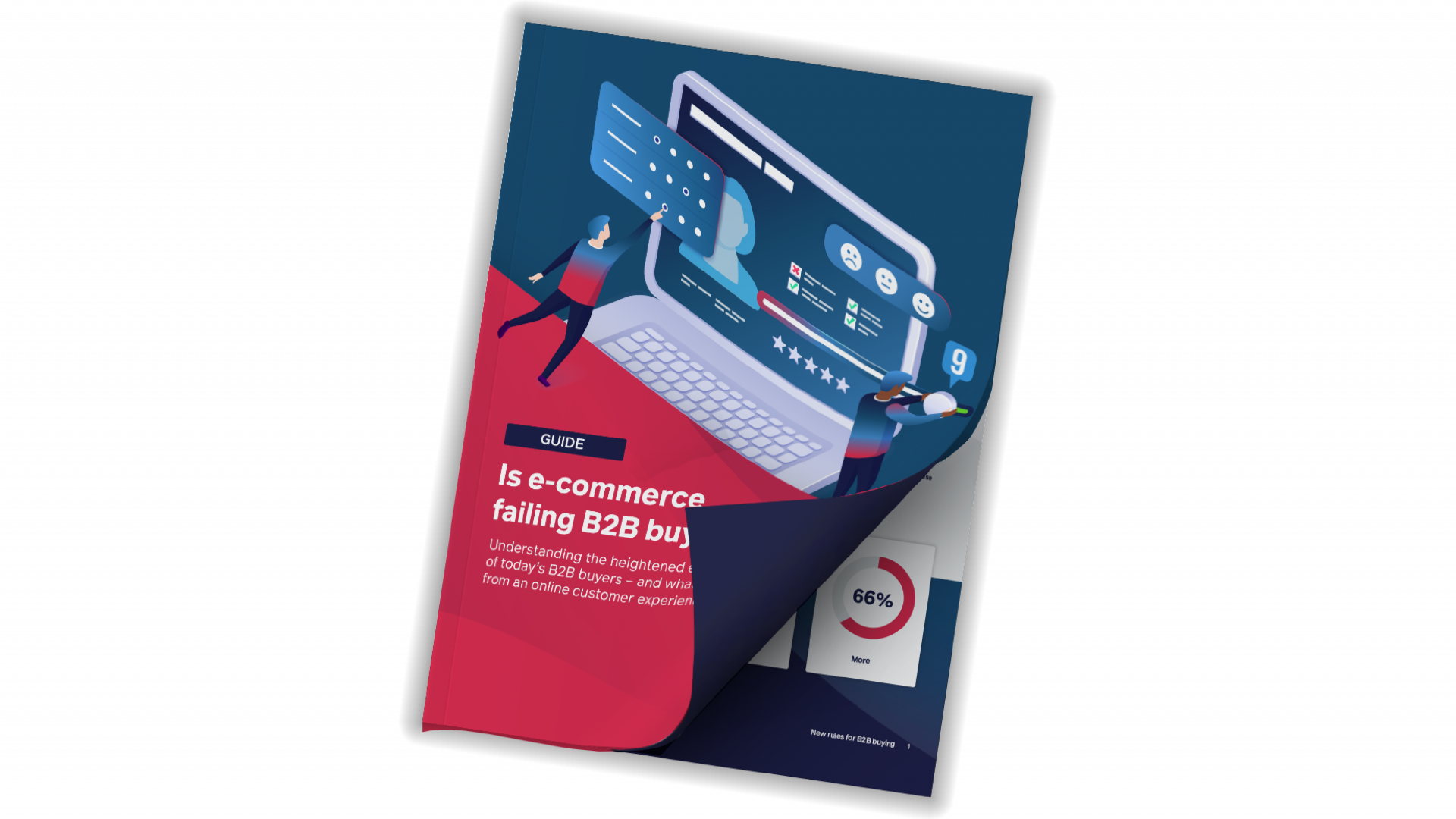 How to create a winning customer experience online
The B2B buyer profile has shifted dramatically: Buyers are now using e-commerce sites for the majority of their professional purchasing.
We surveyed over 1,200 professional buyers to uncover valuable insights to help you improve your customer experience and your online customer relationships.
Download now
Is your e-commerce site failing B2B buyers?
Our latest research reveals that e-commerce sites fail to meet B2B buyer expectations due to poor customer experience:
32% of buyers struggle to find the right product
29% of buyers struggle to find consistent information across channels
29% of buyers struggle to get accurate pricing and stock data
36% of buyers are frustrated by the lack of personalization available to them online
Download your copy to better understand the issues your buyers face online and how to fix them.
What can you expect in the report?
Discover what B2B buyers look for when purchasing online
Learn the three fundamental pillars of CX
Get a five-step plan to optimize your customer journey
Prioritize relationships, not just transactions.
Let us show you how.