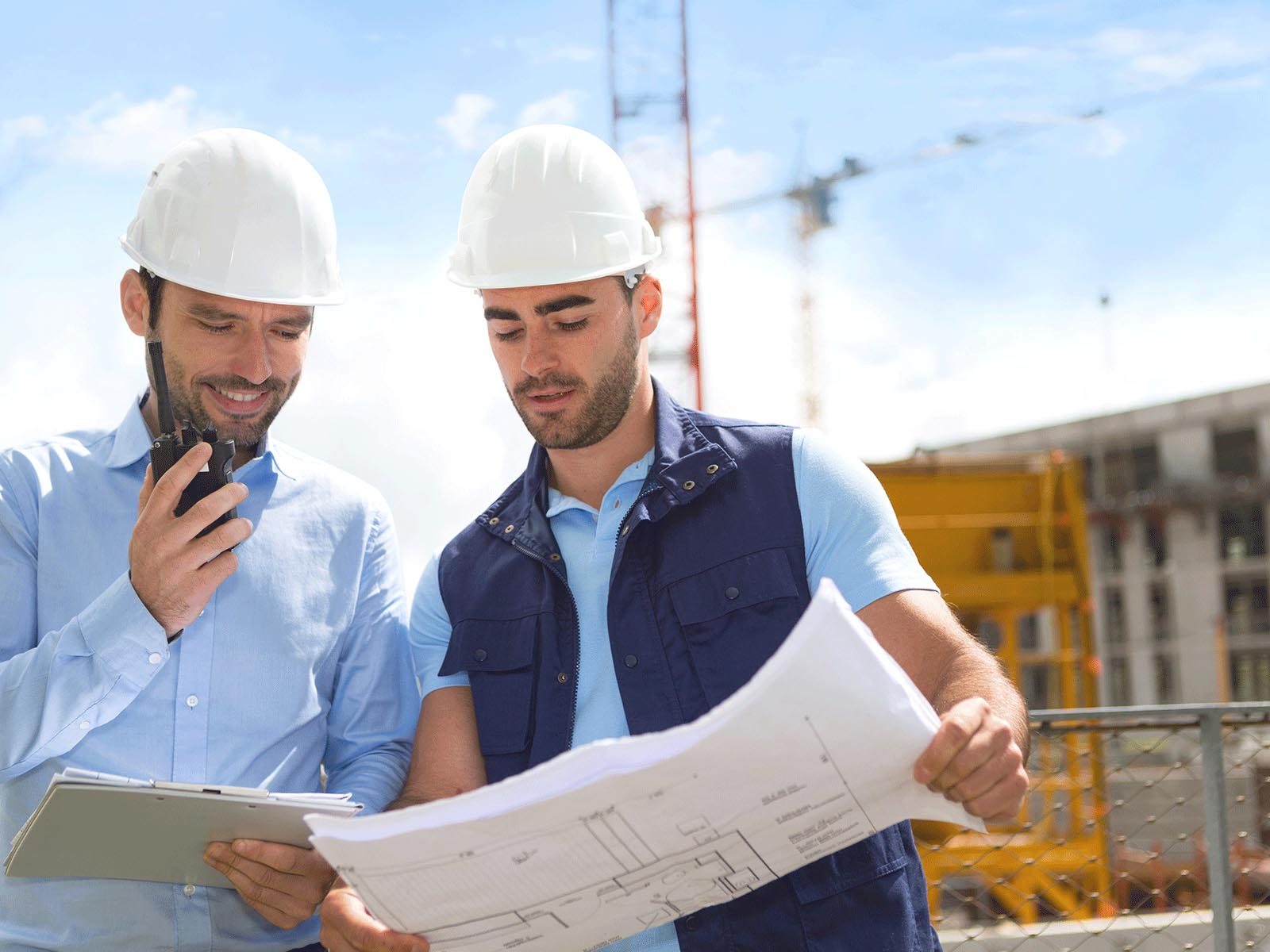 Things are looking up for the construction industry — but why? And will the growth last? To give you a better idea of what's currently happening and where the market is headed, we've created a blueprint of the key construction industry trends.

Trends shaping the construction industry illustrated
What are the key construction industry trends? We've got all the data that matters available at a glance. Click on the image to access the pdf version of the infographic. For more information and context about these stats, simply scroll down.
Positive construction industry trends
More than $1 trillion. That's what Global Industry Analysts, Inc. think the global construction market will be worth in 2030.
This positive outlook doesn't come as a surprise, considering the global economy. We're leaving the 2007 economic downturn far behind us: developed economies are recovering from the crisis, and developing economies are pushing forward with their industrialization.
In fact, Global Construction Perspectives and Oxford Economics predict the construction industry will be one of the most dynamic sectors through 2030.
Global construction output is projected to see 85% growth by 2030.
That makes for a $15.5 trillion market.
And with 3.9% projected annual growth, construction will exceed global GDP growth by more than 1%.
With these increases on the horizon, it's little wonder that global equipment sales are surging.
Construction market disruptors
It's not all good news for building and construction companies, however. The irrepressible flow of new technological developments is keeping the industry in flux. Here are two of the technologies we analyze in our 2017 construction industry trend report.
3D printing
Also known as additive manufacturing, 3D printing could completely disrupt the supply chain as we know it.
Why? As per PwC's Strategy&, it paves the way for further prototyping, and even creating parts on demand. The latter offers several substantial benefits when it comes to spare parts: manufacturers no longer need to use inventory space, while their clients no longer have to worry about parts being unavailable.
Look further to the future, and more possibilities arise: once 3D printing becomes more commonplace, companies could start selling copyrights to designs instead of physical parts.
It's an exciting prospect, but one that requires preparation. Is your construction firm ready?
The Amazon effect
After food and beverage, could construction be the next industry targeted by the e-commerce giant?
A growing interest in DIY combined with the ubiquity of the brand certainly makes Amazon a force to be reckoned with. Are wholesale construction and building materials currently within Amazon's purview? It doesn't appear to be the case. But the company diversified considerably since it started selling books online in 1994. Who knows what they will do in the next 10 years?
Dodge construction disruption with e-commerce
Preparing for the competition from Amazon is smart. But it isn't the only reason for construction companies to embrace e-commerce.
Consider the questions below:
Do you want to provide extended service hours for your clients?
Are you looking for ways to make order processing more efficient?
Are mistakes on orders, payments etc. an ongoing issue for your company?
Is it a challenge to keep your product data complete and up to date?
Are your competitors (other than Amazon) already selling online?
If you answered yes to any of these questions, a web store might be a good fit for your company. For more information about e-commerce for the construction industry, download your free copy of our construction industry trend report and help your company prepare for whatever the future throws at you.
Construction industry trend report
What does the future hold for construction industry trends?