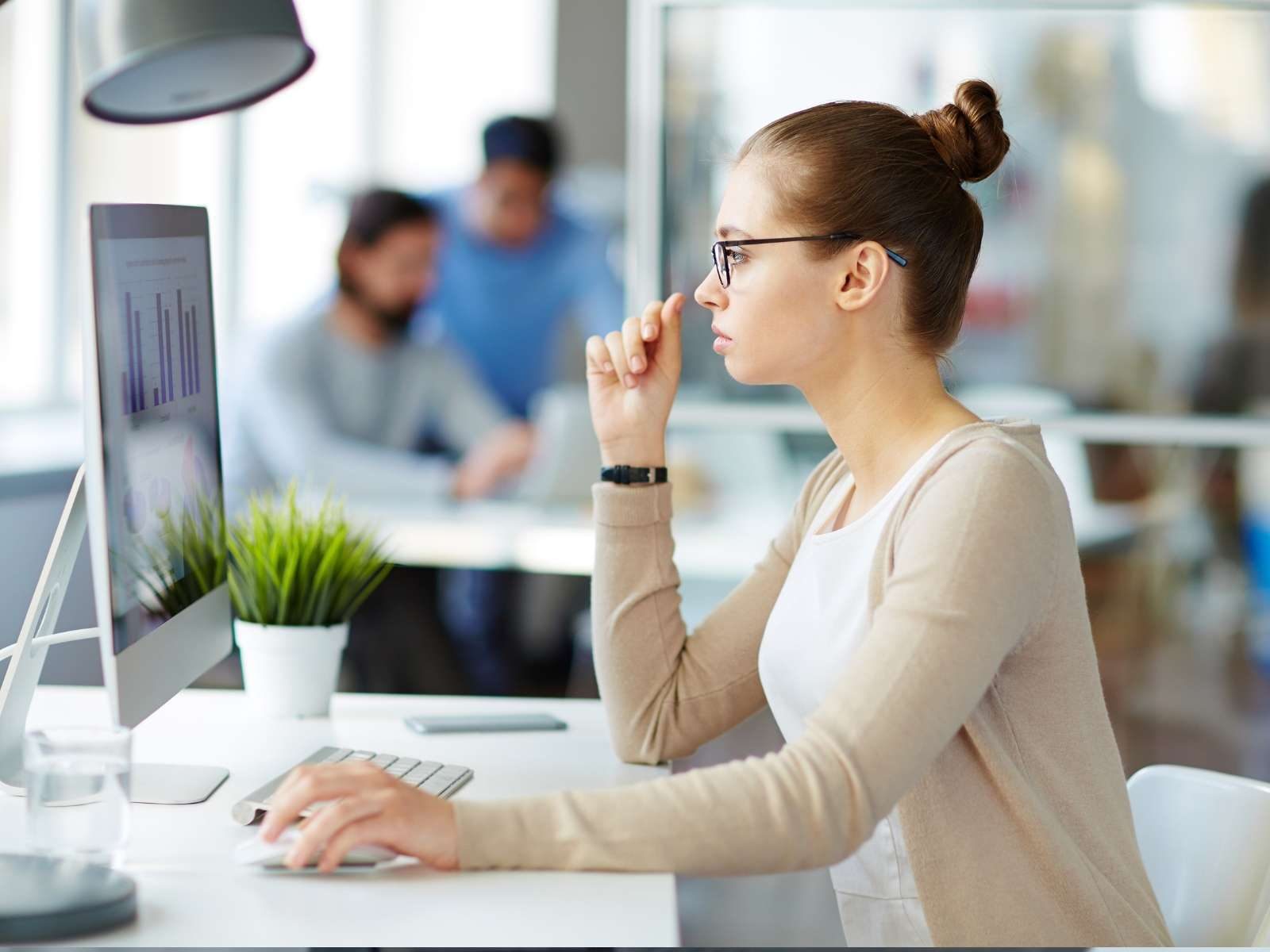 Companies using e-commerce can have a massive amount of product data, including descriptions, measurements and inventory. A product data management (PDM) system organizes and regulates this product data, making it uniform and easily accessible. A comprehensive PDM system also structures this data so it's user-friendly and available to customers as they browse your website.
When you implement an integrated e-commerce software system that connects your PDM system with your organization's ERP data, you may save yourself and your staff time and frustration sifting through unorganized data. PDM allows for a streamlined and simple customer experience, which can increase sales and improve brand reputation when implemented and leveraged properly. Read on to learn more about how a PDM system works and the benefits of integrating this system into your e-commerce.
How does a PDM system work?
A PDM system is essentially a centralized database that contains all pertinent product data for a company. The type of information your PDM stores depends on the type of e-commerce business you operate. In most cases, product data that's stored through a PDM system may include:
Product specifications
Product descriptions
Current inventory
Information on products from suppliers
Product numbering system information
Manufacturing instructions and data
You can load product data into your PDM system from the supplier or manufacturer in addition to your own information. The system ensures the integrity of the data and checks that descriptions, measurements and other details match.
When integrated with a comprehensive software system, your PDM system links and syncs directly to your e-commerce customer portal. Product inventory is instantly updated after orders are fulfilled or a product is returned.
When customers search for product information, the PDM ensures the data provided is organized and correct. Employees also use the PDM system to check on inventory, collaborate and review other product information. If your PDM directly syncs to your customer-facing website, you can update product descriptions in the PDM and these updates appear in your product listings.
What are the impacts of a product data management system?
A PDM system offers many advantages to companies using e-commerce. Company owners, employees and customers may collectively benefit from an effective PDM system.
Data management
Using a comprehensive PDM system, employees can collaborate together on data-related projects. For example, if a product description is lackluster and needs additional wording, technical employees can provide information in the system on certain aspects of the product. Marketers can take this information and add it to product descriptions with wording that attracts customers.
In addition to collaboration, having product data grouped together in one single source allows for easier management. Employees can reference the PDM system when they need quick information on a product or if they need to add new product data. Since all departments have the ability to add and edit product data, the information is more robust.
Automation
When product data is efficiently organized through a PDM system, processes can easily be automated. Since inventory is always accurately recorded, you can set up automated orders for new products when your current numbers get below a certain threshold.
When you begin to offer new products, the time-consuming process of setting up a product's description is also automated. Since information is already included in the PDM system, employees can simply set up the listing online and auto-populate the product's specifications and description.
Improve productivity and cycle time
A PDM system allows you to carry over data and information from several sources, including the product manufacturer or supplier. With the details already in the system, you're not starting from scratch when creating your product listing. Chances are the information you import already has important specifications, such as materials used to manufacture the product and its measurements.
While you may need to tweak the product description to make it more user-friendly, the bones of your description are already imported. This saves you time in the product cycle and you can make the listing active online much faster than if you had to create your product page without assistance. Instead of spending their time on data entry, your employees can spend their time on the product page's search engine optimization (SEO), photos and description to increase customer interest.
Optimizing your supply chain?
Improve your customers' experience and accelerate B2B online revenue growth.
Reduces mistakes
A PDM system helps cut out the manual labor of measuring products yourself or guessing at the materials they're made from. This information is imported directly from factual sources, which reduces the likelihood of product description mistakes. With accurate and detailed product descriptions, customers know what they're ordering and you're less likely to deal with the financial burden of product returns.
Since your PDM system syncs with your inventory system, it also helps reduce inaccurate stock numbers. There's nothing more frustrating to a customer than ordering a product only to find out later that it's out of stock. Your PDM system ensures you always know your inventory levels, which are automatically updated on your e-commerce site.
Customer experience
Thorough product descriptions may not only lessen the chances that your customers will want to return the product — they may also enhance the customer experience. When your website provides relevant, organized and accurate information about your products, customers can get all the answers they need.
When you make it easy for a customer to browse and learn about your products all in one place, they're more likely to continue through to checkout. By delivering a great customer experience that offers important product information, you'll gently push your customers forward through the sales process.
Speed to market
No matter what e-commerce industry you're in, it's crucial to get your products to market as soon as possible. When you have products sitting in inventory as you prepare listings, you're losing money. In the time it takes you to put together product data for your listing, your competitor may already actively list the same exact product.
To be the first one to bring this product to market, you must act fast and get your product description prepared as soon as your inventory is ready to ship. With a PDM system, your product data and information are organized and all in one place. It's quick and easy for you to get your product to market when you don't have the time-consuming task of hunting down information for the product description and specifications.
Searchability of products and information
A comprehensive product description not only helps customers learn more about products on your website — it also increases the searchability of your products online. When your product descriptions are detailed and include important information, they're more likely to show up at the top of search engine results.
Detailed product descriptions are easy to post with the help of a PDM system. When products include these thorough descriptions, you'll gain brand exposure from online users who may have never known about your products. The higher you rank in search engine results, the more website visitors you'll get, which are likely to convert to higher sales.
A study published in Computers in Industry concluded, "When properly implemented, PDM systems will result in faster work, fewer errors, less redundancy and smoother workflow for an organization." When you invest in a PDM system for your e-commerce business, you'll increase efficiency and accuracy, which enhances the customer experience and improves sales.
Looking for more information about the right systems for your e-commerce business? Then check out our blog.
E-commerce challenges have a big impact on your customer relationships.
Find out how to improve your customer relationships with The Manufacturing & E-Commerce Benchmark Report.