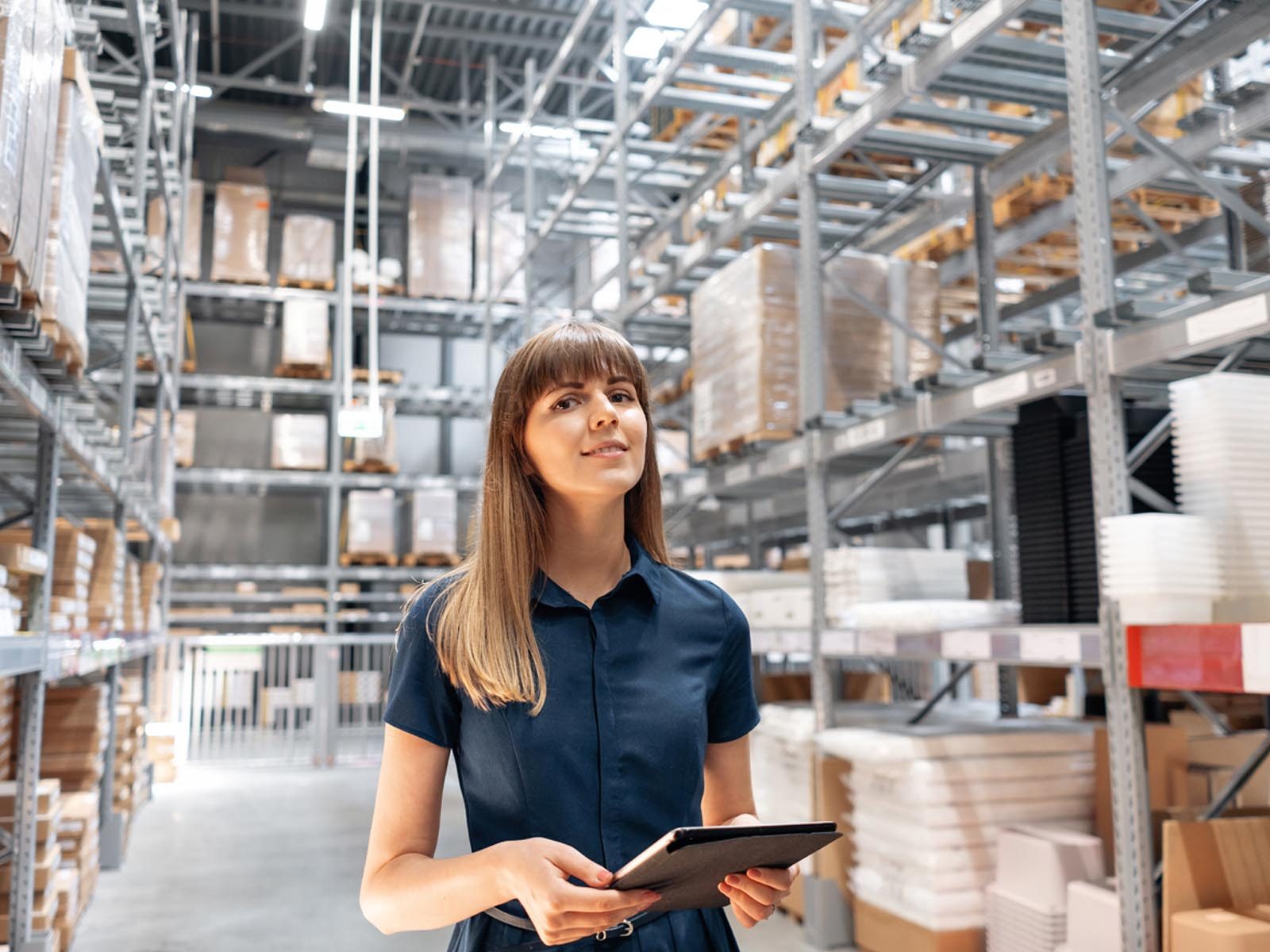 Dropshipping is an easy way for companies to generate (extra) income. Or is it?
More work is involved in dropshipping than you might think. That's why we've compiled three essential tips for companies who want to get started with dropshipping. Read on to find out what you need to focus on getting right first.

Dropshipment: The pros and cons
Dropshipping is a method for wholesalers and other companies to sell items that they don't have in stock through their web store. The items are sent to the customer by a supplier, which could be a dropshipping wholesaler or manufacturer.
This can be great for companies that don't want to invest resources in a large product inventory and the space needed to store it. Another benefit is that you don't have to deal with the surplus if the items don't sell as well as you anticipated.
But there aren't only benefits to starting a web store using only dropshipment, and the same is true for suppliers who want to offer dropshipping services to their clients.
Are you considering getting started with dropshipping? Here are the most important tips to make your dropshipment project a success.
1: Establish a great relationship with dropshipping suppliers and companies
Does your wholesale or manufacturing company want to start offering dropshipment services to clients? Or are you part of a company looking for dropshipping suppliers to send items directly to your customers? Either way, there's one thing that has to be excellent: your relationship with your dropshipping partner.
But why?
Because choosing dropshipping (either as a supplier or user) is choosing close collaboration.
Dropshipping suppliers deliver items directly to their clients' end users. For companies using dropshipment services, it means you depend heavily on your supplier.
The opposite is also true. If you're a supplier, your clients' choices with regard to things like returns can have a considerable impact on your organization. The same applies to the various parties involved in such processes, such as package services.
In theory, dropshipping suppliers and clients are independent. That's why it's vital to carefully select your partner and cultivate a strong relationship. Make sure your collaboration is based on trust: communicate clearly and make concrete agreements.
2: Consider your product strategy
Found your ideal partner? Established impeccable communication? Then it's time to move on to the next most important factor in dropshipping success: the products.
This is what it's all about: the items you supply to end users, or sell through your web store.
If you're a seller choosing dropshipment, you don't need to purchase inventory. Your range of products can be as broad (or as a niche) as you want. But with your low margins (and your product marketing) it's wise to think carefully about your strategic choices.
On the flip side of the coin: dropshipping suppliers need to think about the way you offer your products. Will you go for white label products, or apply your client's branding to the packaging? Or will you always deliver boxes and packages with your own name? Another thing to consider is the kind of packages and pallets you put together for customers.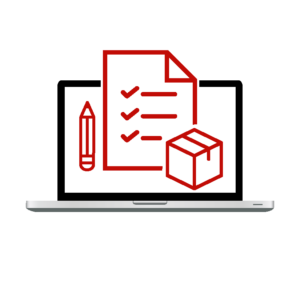 Then there's another essential matter.
2a. Also, consider product information and product descriptions
It's great for merchants when a supplier has extensive product information and strong product descriptions. However, if you're a seller, you should be critical of whether you want to use the information exactly as provided by the supplier, or whether to customize it first.
This is particularly pertinent if you want to increase your online visibility. Search engines reward unique content and penalize duplicate content (the exact same content offered in different places). And seeing as you're probably not the only person using your partner's dropshipment services, editing the product information is worthwhile.
3. Perfect your logistics
Dropshipment logistics aren't always straightforward: inventory management, transport, processing orders…
As a manufacturer, wholesaler or distributor, you have to deal with complex business processes. The last thing you want is for your dropshipping activities to make things even more labyrinthine. The good news is that it doesn't have to!
How can you make sure that you can continue operating smoothly? The answer is in line with what we discussed above: it's all about the agreements you make.
Strong, clear agreements can help you deal with any potential logistics issues caused by dropshipping, such as:
Returns: should they be sent back to the supplier, or the company selling to end users?
Shipping costs: are these included in the price, or added as a surcharge?
Delivery terms: what should the end user expect, and who is responsible for these terms?
Making sure that matters like these are covered by clear agreements makes dropshipping logistics much easier for both parties.
Inventory management
Another important aspect of successful dropshipping logistics is inventory and catalog management. You don't want end users ordering items, only to find out that you don't have enough in stock. That's why real-time insight into inventory levels is a key feature for any e-commerce platform used for dropshipping.

More learning | Sales channels: Strike the right balance
Armed with these tips, you're ready to lay a strong foundation for a successful dropshipping business. But these pointers aren't enough: you also need the right mix of sales channels and platforms.
Discover the latest sales channel trends here.
The sales channels you choose can make or break your dropshipping endeavor, even if you're an established wholesaler branching out into dropshipping.
Take our client Zijlstra, for example.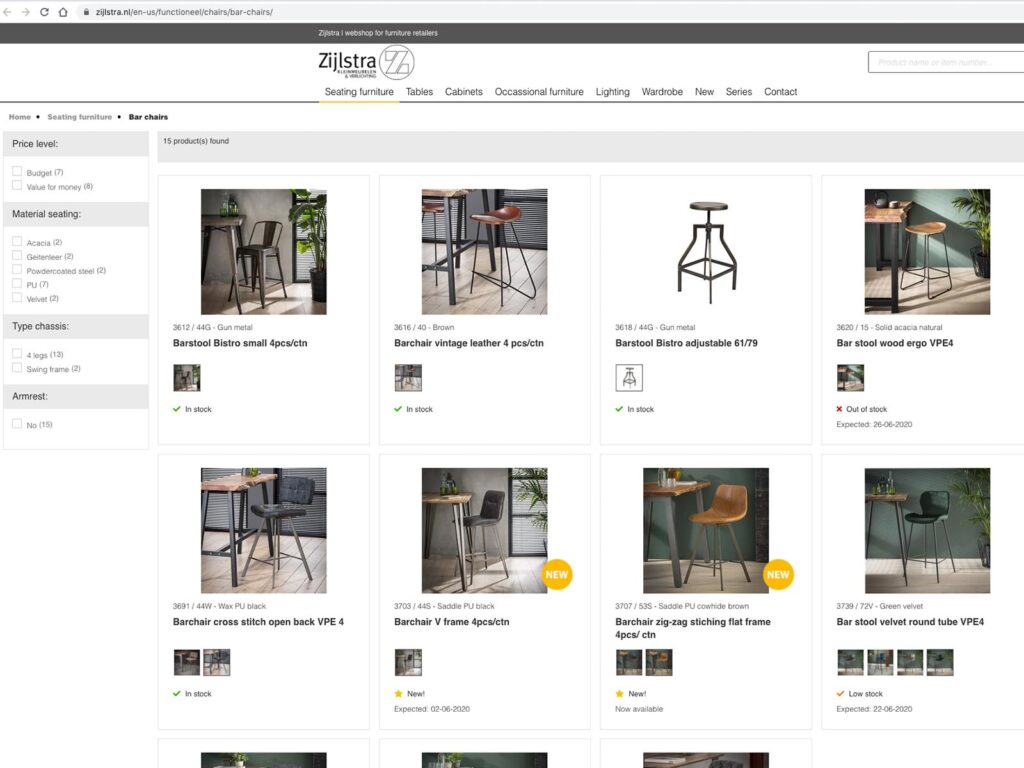 Their web store helped them perfect their dropshipping services without having to move mountains. This is because their web store is seamlessly integrated with their ERP system, Microsoft Dynamics AX. Product information, order streams, inventory levels… it's all synchronized in the web store.
This setup makes its logistics significantly simpler. Zijlstra added a dropshipping option to its e-commerce platform to complement their standard and rush shipping services, and their web store was ready.
The integration with their Microsoft Dynamics AX ERP system also makes it easy for Zijlstra to share real-time inventory levels with their clients. This helps them prevent unpleasant surprises when placing orders: great for them, the supplier, and the end-user.

What's the next step for suppliers?
Want to get into dropshipping? Remember, you need to cover three essential matters before you kick-off:
Establish a strong relationship with your business partners
Carefully consider your products
Master your logistic processes
An important step for suppliers interested in dropshipping is being able to offer all your products online. This gives your business partners a clear and convenient overview of your catalog. But with the complexity facing many wholesalers, distributors and manufacturers, this is often easier said than done.
Want to find out how an integrated web store solution for your ERP can also help you determine the right dropshipping strategy? Download your free copy of our 2019 guide: 10 tips for successful b2b dropshipping. 
Get 10 top tips for B2B companies that want to create a successful dropshipping strategy