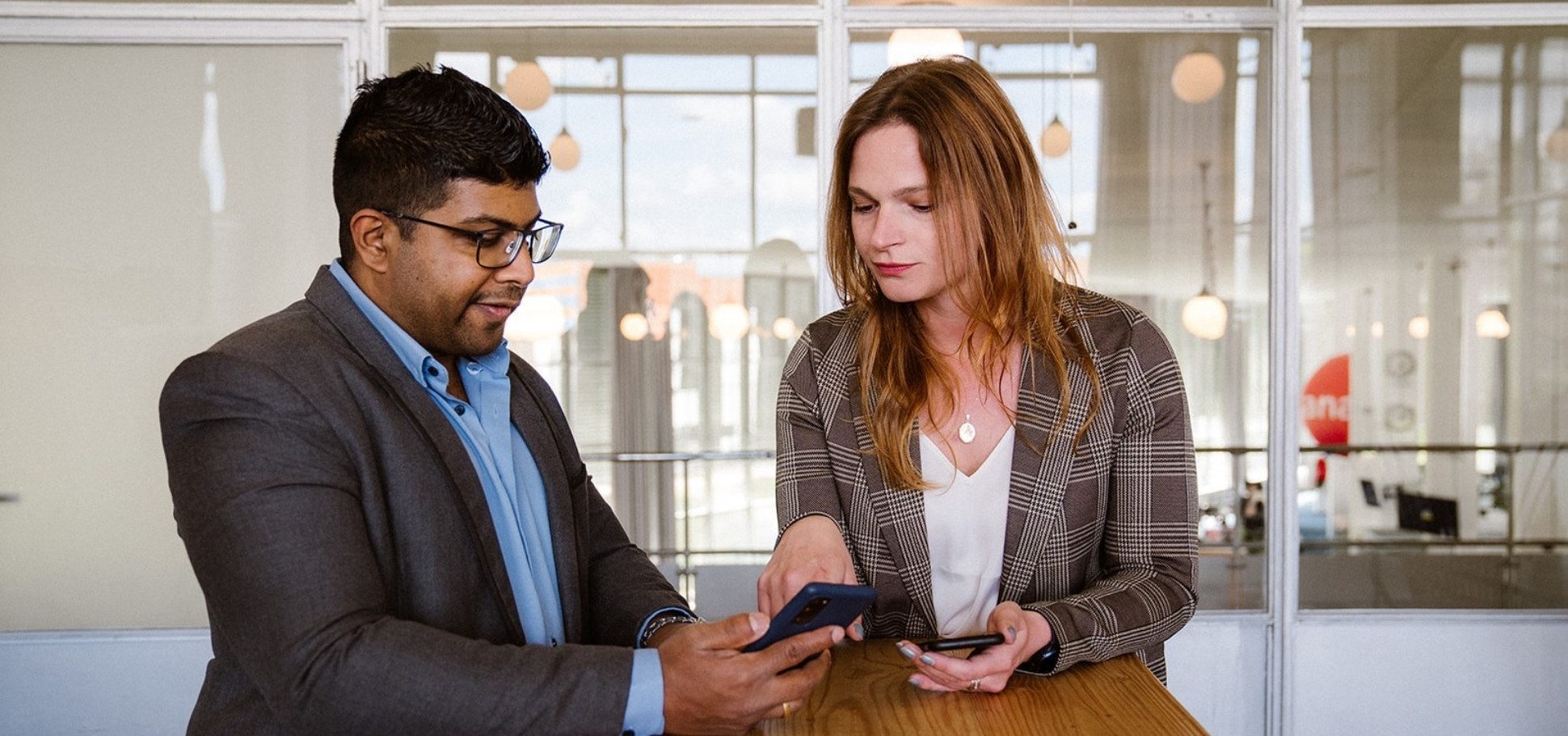 Despite all the disruption we saw in 2020, many manufacturers struggled to evolve beyond their traditional, offline ways of working. Unfortunately, the hesitation to digitize is holding back manufacturers' potential for business transformation. Let's take a look at why that is and explore the benefits of e-commerce for manufacturers — beyond just adding a new revenue channel.
Why do manufacturers (and their customers) need e-commerce?
Transformation in the manufacturing industry is being driven by consumer behavior — namely, the move we're seeing toward digital channels. Manufacturers that still primarily serve clients through phone, fax, or email risk losing the loyalty of these customers, especially as their worlds and preferences become even more digitally driven.
In 2021, it is clear that manufacturers have accepted the move to digital. According to 2021 data from The Manufacturing & E-Commerce Benchmark Report, 98% of manufacturers have, are, or are planning to implement an e-commerce strategy. On top of that, 42% of the manufacturers who have invested in e-commerce and digital recognize improved customer relationships as a result.
In this same study, manufacturers reported that more than half of their overall revenue was generated via online sales channels. So, it feels as though manufacturers have come a long way since last year when 80% of manufacturers still depended primarily on their internal sales force to drive revenue, according to Digital Commerce 360. Yet, we know that manufacturers still have a few more improvements to make in order to appease B2B customer expectations.
Today's B2B customers want to be in control of their experience online, so you need to offer self-service capabilities in addition to a transactional website. And when engaging with your web store, these customers also expect to be able to rely on accurate information, whether it is inventory levels, product details, order history, or their own negotiated discounts. They also want to be able to do so whenever and wherever they want.
Their world is online. Are you? Here is why you should be:
75% of B2B product purchases are made online
1 in 3 buyers would choose a vendor solely based on the ability to place, pay for, track and return orders online
Still, these are just the basics you need to succeed. When you look at the business side of things, there's a lot you stand to gain that also helps strengthen customer relationships.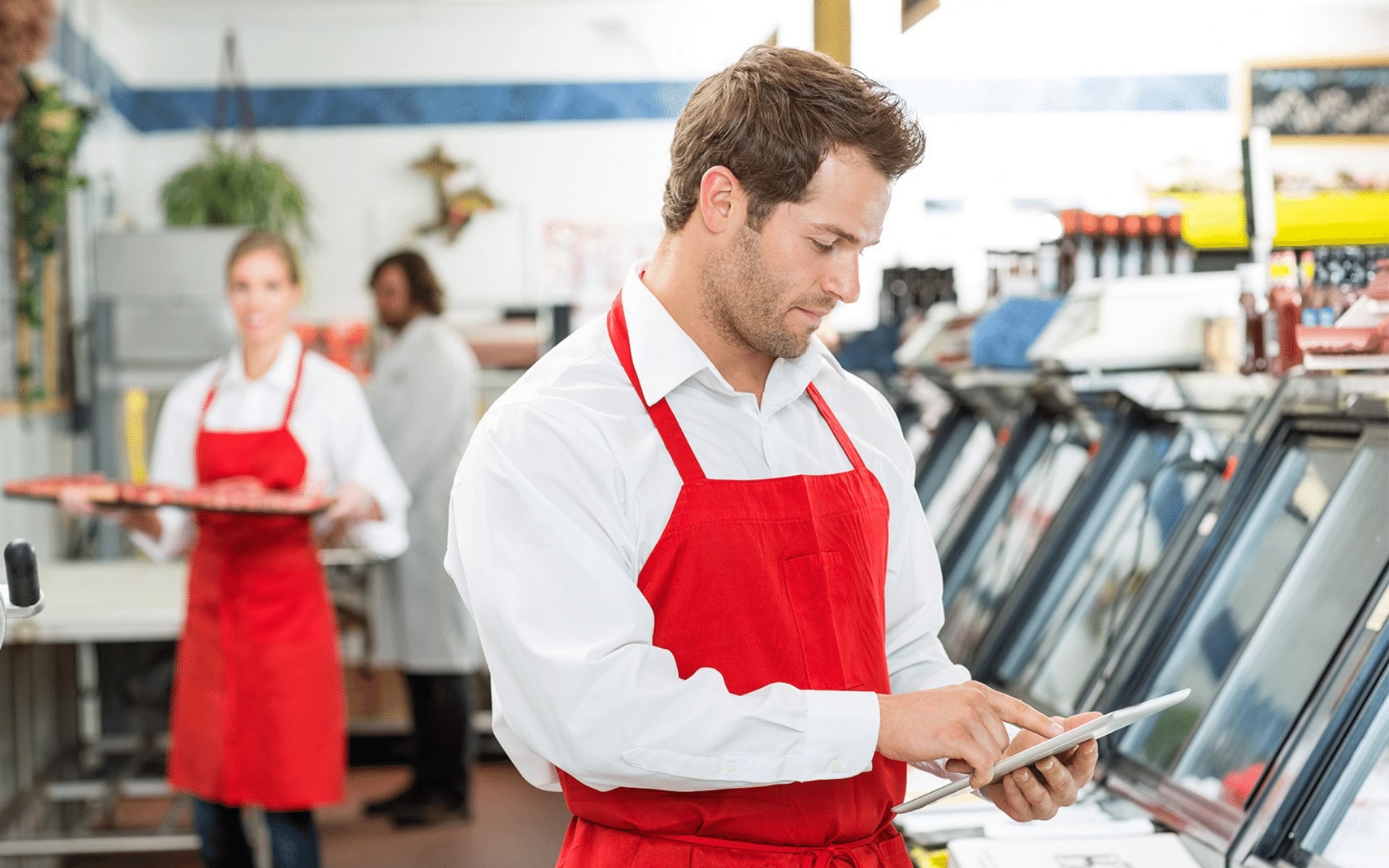 How do manufacturers benefit from e-commerce?
The advantages of e-commerce for manufacturers are clear: If you can provide a convenient and informative online buying experience for your B2B customers, you will be their go-to supplier. But what other benefits are there for the application of e-commerce in the manufacturing industry?
1. Provide your clients with a personalized catalog
As a company in the manufacturing industry, you may have an extensive product catalog that you want to share with your customers. But prices for these products can vary depending on the customer, segment, or other factors. As a result, you may hesitate to share your pricing information online.
In addition, tailoring your catalog with personalized product suggestions based on your customers' needs can help you increase conversions through cross and upsell opportunities.
Price and product personalization are both possible with a B2B web store, by connecting your assortment to a personalized account. If you are struggling with a large product catalog, you take a look at these tips on how to offer your entire catalog online.
2. Ensure visibility for spare parts
Businesses in the manufacturing industry often have high traffic for spare parts. An ERP-integrated e-commerce platform lets you match these spare parts with the more complex products customers have purchased. This makes cross-selling and upselling easy and efficient. As a result, customers don't have to spend any effort on searching for connecting parts. This application of e-commerce for manufacturing helps improve both service and efficiency.
3. Let customers configure products online
Another advantage of e-commerce for manufacturing is the ability to configure products. Your customers can configure and match products that differ in shape, size and color in your e-commerce platform. This means your customers can customize products to their own requirements, without the help of your sales or support department. This saves both your customers and your company time and effort.
E-commerce challenges impacting your customer relationships?
Find out how to improve your customer relationships with The Manufacturing & E-Commerce Benchmark Report.
4. Sell your complete assortment online
As a manufacturer, your catalog can contain thousands of products. Of these products, only a small percentage is purchased by the average client.
Adding a B2B web store to your sales channels helps you inform your customers about your complete assortment. Tools like quick search, search filters, and search suggestions will guide customers through the complete inventory of products. Customers can now learn about new and additional products, as well as alternatives.
5. Attract new customers
Search engines, such as Google or Bing, play a significant role in how (potential new) customers find you. During the B2B buying process, almost half of customers conduct web searches to look for information, solutions and suppliers.
Therefore, having a strong online presence, optimized for search engines, is key to reaching new prospects and staying ahead of the competition. Google and other search engines can then connect your customers to the valuable information you provide online.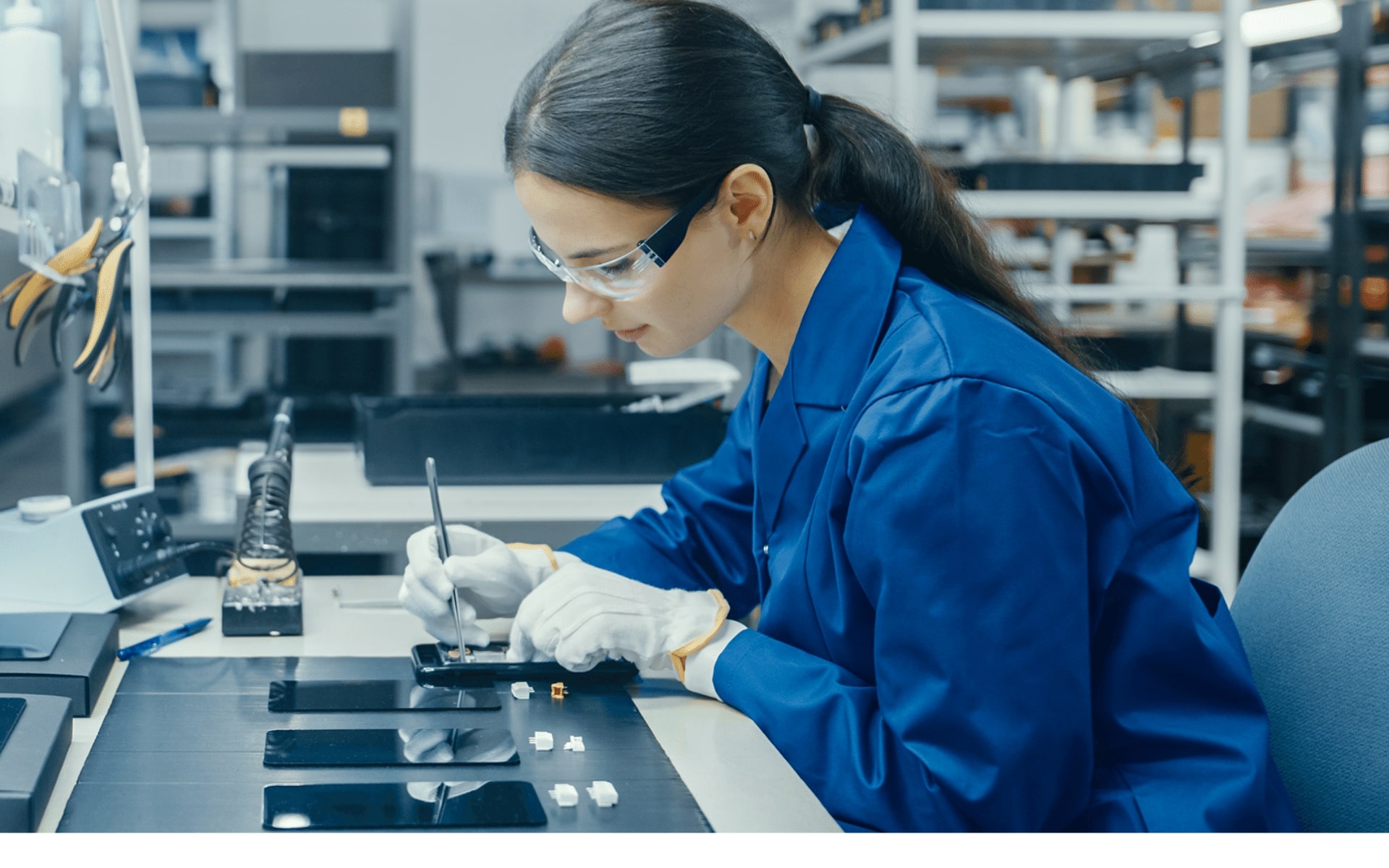 What's the best way for manufacturers to launch an e-commerce channel?
The manufacturing industry is complex and transplanting your business to an online environment with minimal disruption can sound like a challenge. But it doesn't have to be. For instance, most processes can stay the same. You can look at it as just another channel that your customers can use to buy your products, and as long as you choose the right e-commerce partner, you have a strong foundation. For example, with a B2B e-commerce solution that's integrated into your ERP system, your employees can still work with your current system and improve their workflows. Thanks to this ERP integration, Sana Commerce customers have, on average, benefited from an 11% increase in returning customers and 16% decrease in order errors, according to customer-reported data.
What is the business impact of e-commerce on the manufacturing industry?
E-commerce isn't only about buying and selling online. It's not just about engaging customers online either. E-commerce should be a business tool and should allow your organization to benefit from larger digital transformation and business evolution initiatives.
For many manufacturers who have already invested in e-commerce strategically, this has proven true:
39% of manufacturers report overall revenue growth as a benefit of e-commerce
Over one-third of manufacturers say that e-commerce improved customer experience
38% of manufacturers report that e-commerce improved their business efficiency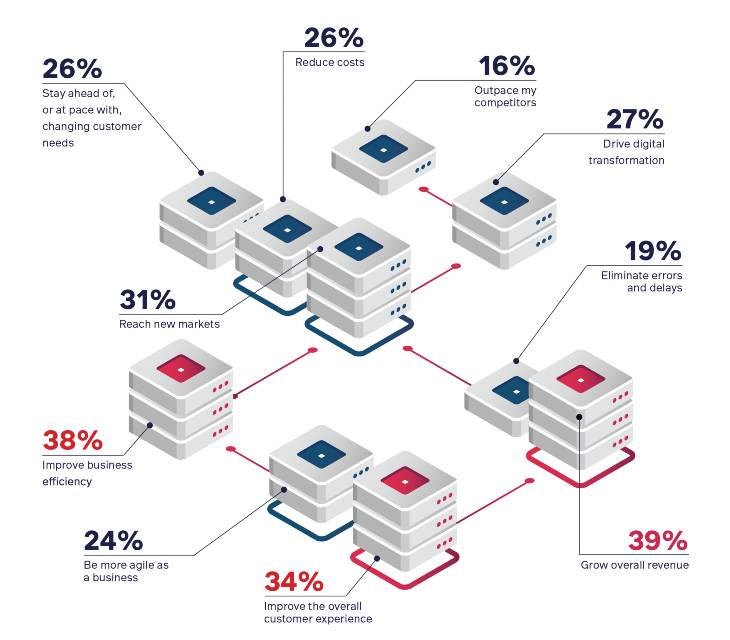 Source: The Manufacturing & E-Commerce Benchmark Report 2021, Figure F
For more data like this, and insights into how manufacturing e-commerce, supply chain optimization and business transformation can all work together to take your organization to the next level, read the latest 2021 data from The Manufacturing & E-Commerce Benchmark Report.
The Manufacturing &
E-Commerce

Benchmark Report

Get the latest data on manufacturers undergoing digital transformation in 2021.