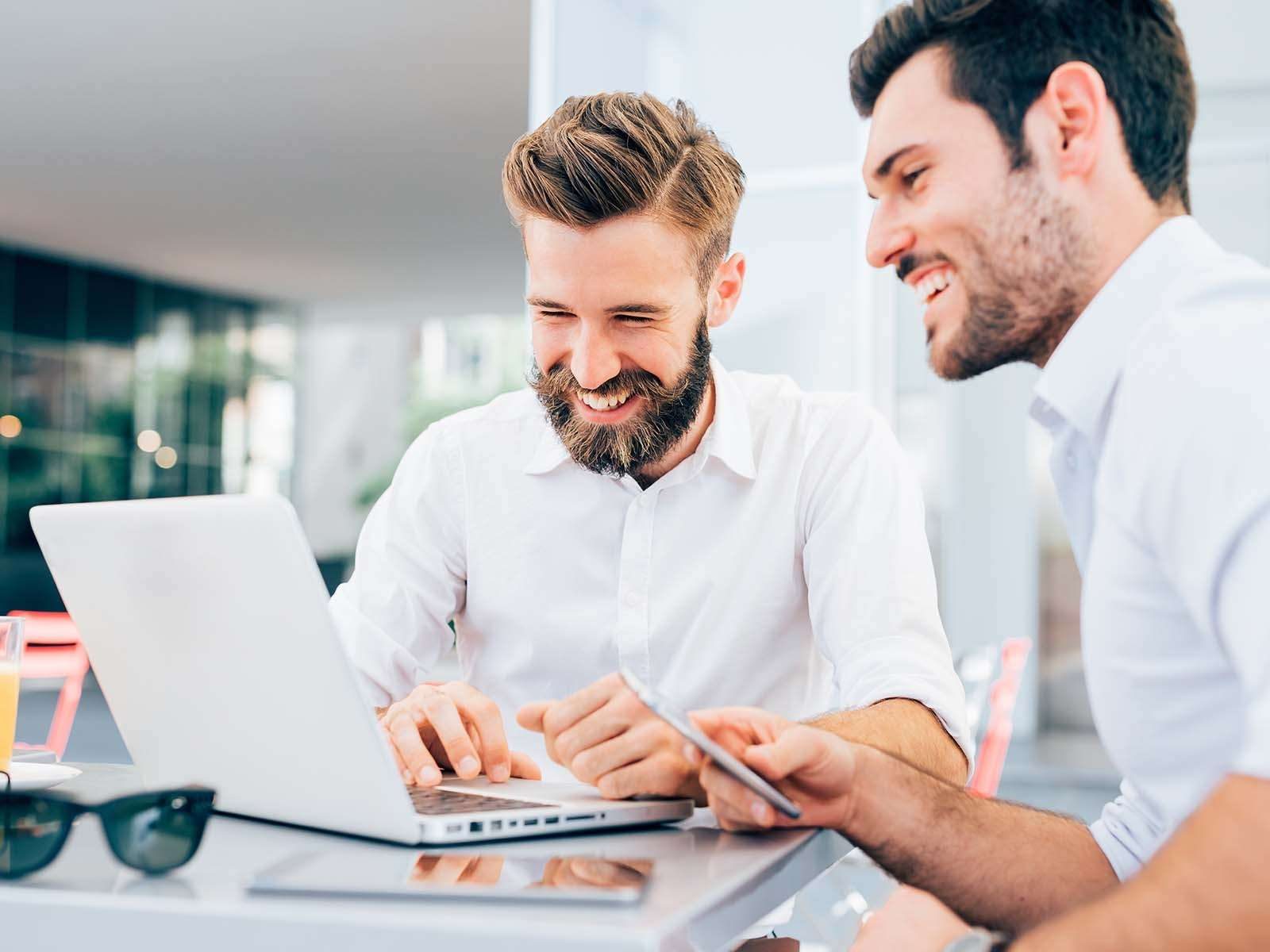 "Customer service shouldn't just be a department, it should be the entire company."
— Tony Hsieh | CEO of Zappos
From product-centric to customer-centric
We set up our Sana Customer Success team at the beginning of 2017. We were nearing our 10-year anniversary as a company, and had already learned a lot about our customers. We had a Customer Support team, but we knew it was time to start a culture shift that would take Sana from a product-centric organization to a customer-centric one.
The first step was to establish a team that would advocate for our customers internally. We recruited a team of all-stars, and they hit the ground running. Throughout 2017, their goal was to gather as much data, information and feedback as they could, so they'd have the information they needed to start making changes in 2018.
Feedback is a gift
The Sana Customer Success team got to work collecting feedback from dozens of customers. They sent around a survey with questions about whether the customer would recommend Sana and what they would like to improve in both our product and our service. Then they summarized it all into one metric: the Net Promoter Score (NPS).
This wasn't the first time we'd collected this kind of feedback, but it was the first time we were doing it with a dedicated team of specialists who would then have the time and the expertise to take action based on the results.
At Sana, we see feedback as a gift, whether it's from a colleague, a partner or a customer. We truly value the time someone takes to provide feedback, and we don't want their efforts to go to waste. So once we'd collected the feedback, we decided to dedicate a whole quarter to it making it the focal point of the entire organization.
Quarterly theme: The voice of the customer
We're a pretty festive group at Sana, and we like to channel that energy into our quarterly themes. Each quarter we pick an area that we'd like to focus on as an entire organization. Then we put a team together that comes up with a fun theme around that area of focus. We set goals, create tasks, and then get everyone involved.
This presented the perfect opportunity for the Customer Success team to activate the entire organization to come up with solutions for our customers' challenges. We dedicated the first quarter of 2018 to this topic, and we called the theme The Voice of the Customer.The concept was simple: 7 customers and 7 interdisciplinary teams. Each team would work with one customer to understand their feedback and come up with a solution. We turned it into an internal contest, with each team's solution being graded by their customer. Time was of the essence (we only had a quarter!) so we used the growth hacking method to come up with more ideas quicker. You can check out our growth hacking day in the video below.
Turning customer feedback into innovative solutions
Each team had a 1-hour session with their customer to gather additional feedback. They already knew in advance what the main feedback point was, as each customer was chosen through the NPS surveys conducted in 2017. Every customer we got in touch with for this project agreed to participate, and they were all really enthusiastic!
Throughout the project, we realized that a lot of the innovative solutions we were coming up with solved the needs of multiple customers taking part in the theme. In the end, we consolidated a few of the solutions into larger projects. The final result? Three major customer-driven improvements in a single quarter.
Sana customer innovation 1:
We developed a brandnew feedback platform. It's a clearer, faster way for our customers to get involved, share product feedback, and see what our Product team is working on. https://feedback.sana-commerce.com/
Sana customer innovation 2:
A plan to revamp Sana Help, Sana University and Sana Community in a single customer/partner portal with a learner-first mindset. Information will be easy to find; visitors will be able to filter based on role, level of expertise, etc.; and it will be structured with our customers' goals in mind. The project plans are currently in the works!
Sana customer innovation 3:
A new Flexipage Constructor. This tool will make it even easier for our customers to manage the content in their web stores. Our development team is already working on it, and it will be available in a future version of Sana!
The voice of the customer is the only one that matters
Thanks to the growth hacking approach and great collaboration in strong multidisciplinary teams, all of the solutions we came up with are already available or in the works. Our new feedback platform has already been such a huge success that our Product Team is blocking our regular time to manage incoming feedback. It's the perfect way to ensure that the voice of the customer will continue to ring loud and clear in our organization!
Are you a Sana customer who would like to give the gift of feedback? Reach out to your Customer Success Manager!
Are you interested in learning more about Sana?
Get in touch to schedule a meeting