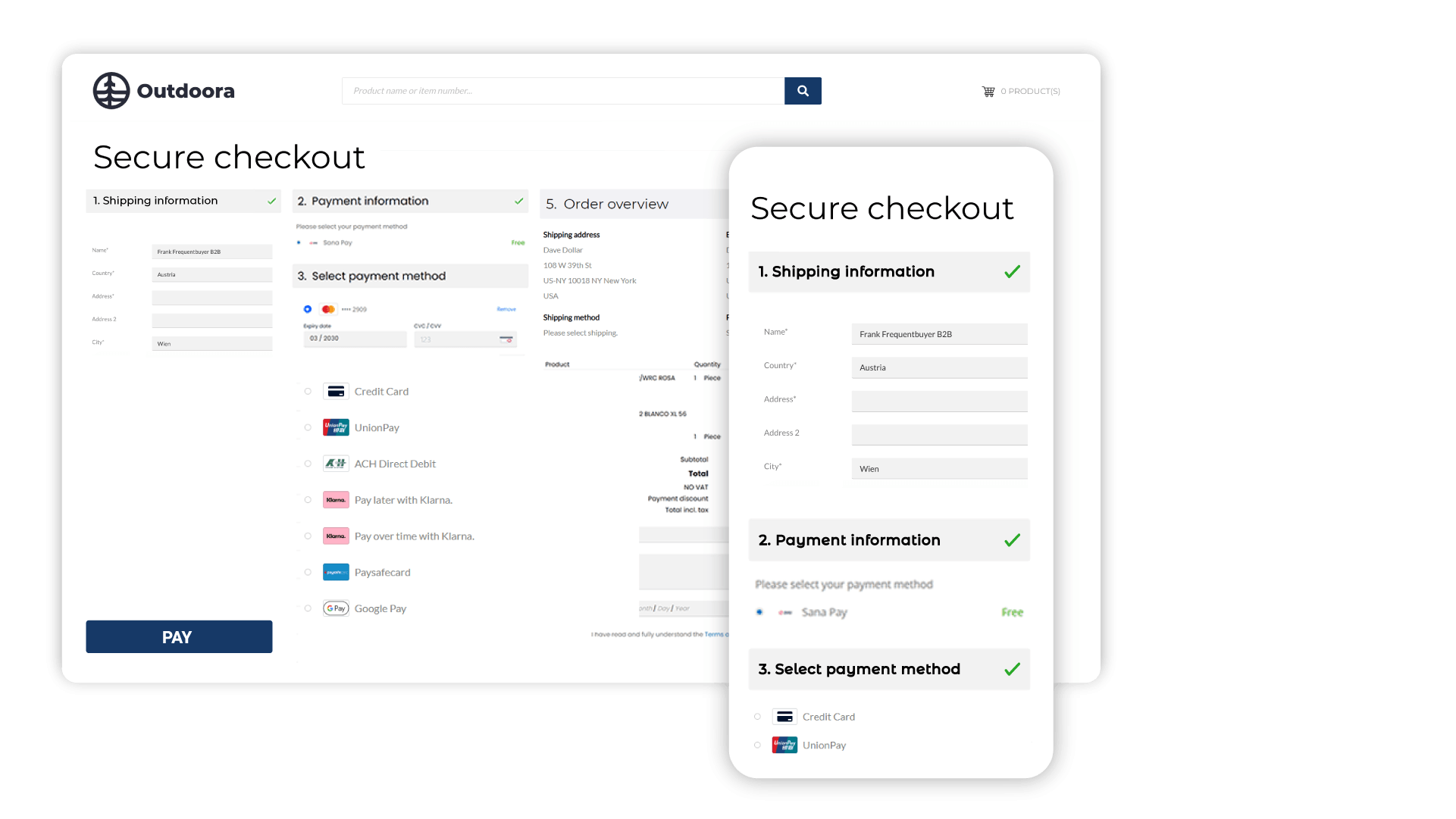 Make purchasing pain-free and manageable
An easy payment system does more than just enable your e-commerce store to accept any card or bank payments — it also improves internal processes and customer experience. Let your shoppers use their preferred payment types, via a personalized checkout experience, no matter where in the world they are. Payment providers take care of the process, so you don't have to.
Quick setup that leverages your existing integrations
With Sana Pay, we take B2B payments to the next level via our seamless integration with your ERP and Sana Commerce Cloud web store.
Not only does Sana Pay minimize the risk of non-payment — resulting in faster delivery times — it also reduces the risks that come with paying on account and the costs of financing invoices or receivables. Plus, Sana Pay improves user experience by enabling your customers to:
Pay orders directly during checkout
Save payment details for later
Complete payments quickly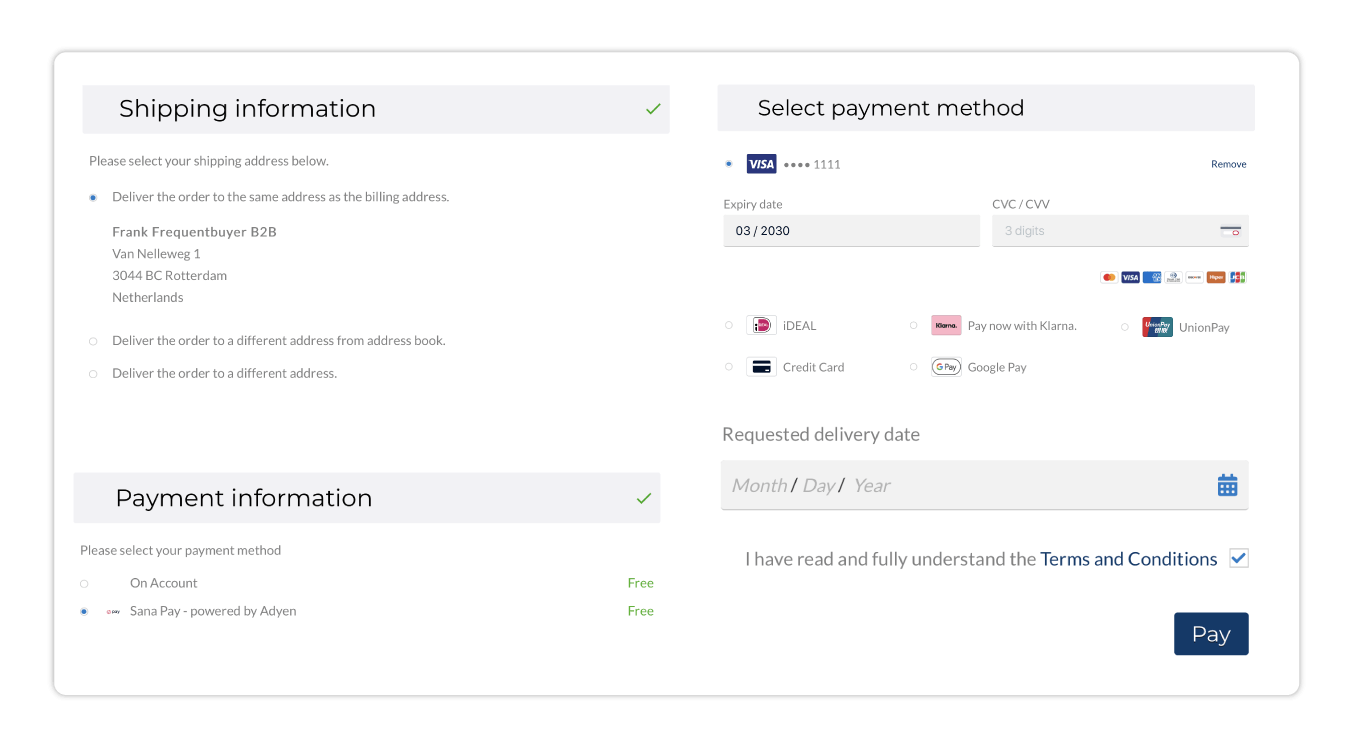 Learn more about Sana Pay in the 2-min demo below
Already using Sana Commerce Cloud?
Add Sana Pay to your store today — setup is simple and can be configured straight from Sana Apps!
Reap the rewards
How else can you benefit from Sana Pay?
Increase conversions
Boost revenue by facilitating repeat purchases — while also reducing errors.

Optimize processes
Customize currencies and checkouts while maintaining a centralized view of your payments.

Get ready to grow
Enable customer base growth with global acceptance of all major credit cards and payment optimizations.

Sell with ease
Ensure a seamless shopping experience, 24/7, no matter where your customers shop.
Not using Sana Commerce Cloud yet?
Learn more about our premier product.