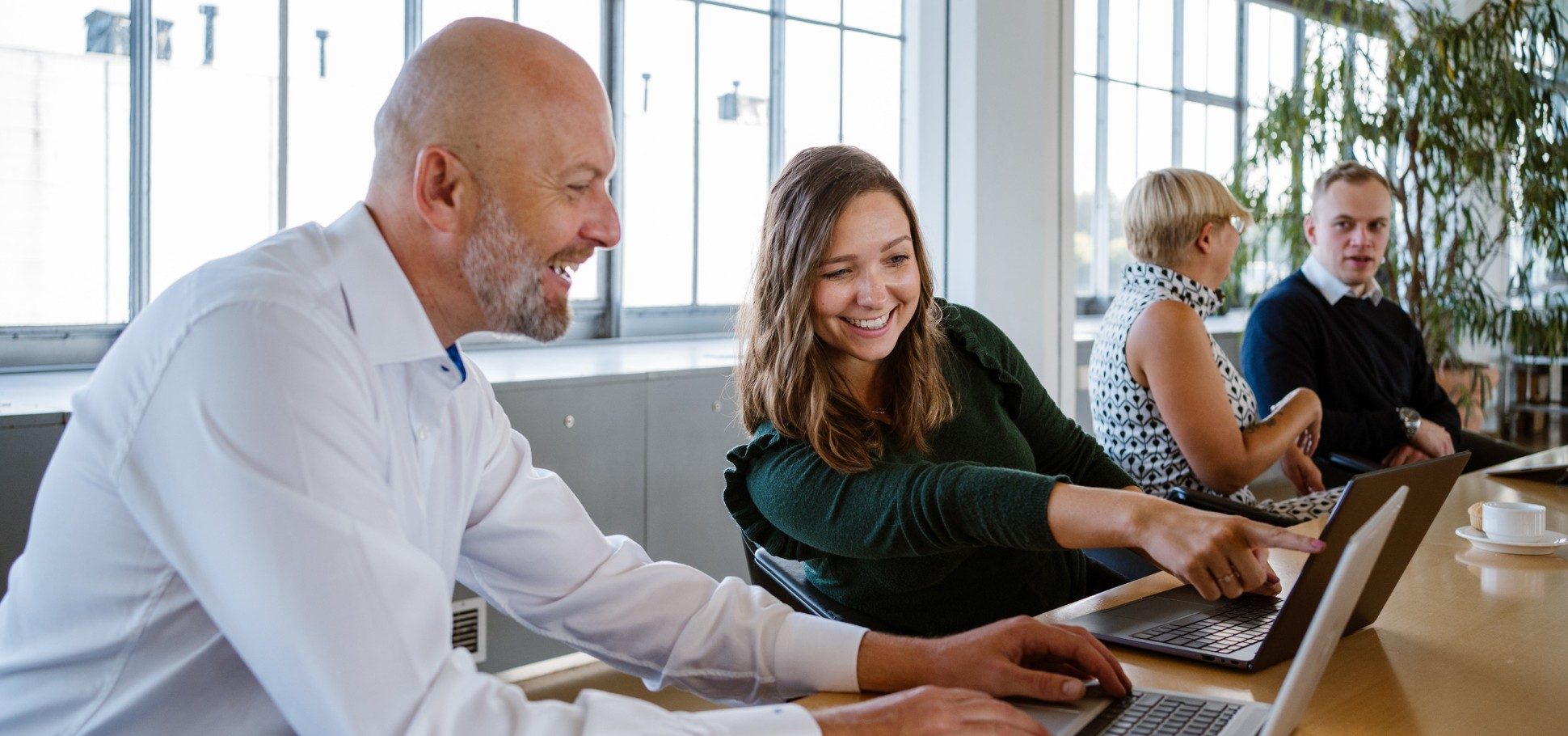 Is your e-commerce store ready for the rush of traffic and sales brought on by Black Friday and Cyber Monday? What about the rest of the 2022 holiday season?
In order to prepare your e-commerce store for the upcoming shopping season, it's important to understand buyer behavior from previous years, so you know exactly what to address this year.
How did Black Friday and Cyber Monday begin?
These annual shopping traditions began in the United States. While Black Friday began in the 1950s, Cyber Monday is relatively new, becoming popularized in 2012.
Black Friday traditionally happens the day after Thanksgiving Day in America, which is on the fourth Thursday of November every year.
It was established by retailers who saw increased sales the day after Thanksgiving. They capitalized on the opportunity by offering shoppers steep discounts and mouthwatering deals, which in turn skyrocketed sales.
You're probably familiar with this day from the images and videos shown on the news each year as hordes of anxious shoppers wait in line for hours and storm department stores upon opening on Black Friday.
However, just as these seasonal shopping days are no longer restricted to the U.S., they're also no longer restricted to in-store shopping, either. Enter Cyber Monday.
Cyber Monday began in 2012 and happens the Monday after Black Friday. This seasonal shopping day was a natural reaction to the rise in popularity of e-commerce.
In 2020, consumers spent $9.81 billion on Cyber Monday alone — a 24% increase compared to 2019. In fact, consumers spent $2.4 billion more on Cyber Monday last year than on Black Friday.
Key stats: Black Friday and Cyber Monday
The trend outlook on these massive shopping days is looking particularly promising for online retailers.
With such a potentially profitable period on the horizon, you want to make sure that nothing stands in the way of your retail business growing sales this holiday season — especially not an underperforming web store.
That's why we've compiled a list of things you can do to make sure that your business is ready to benefit from this year's booming Cyber Monday and Black Friday online sales.
6 tips to prepare your e-commerce store for Black Friday
Tip #1: Increase your web store speed
Patience might be a virtue, but it's not one many online shoppers have according to Neil Patel:
47% of consumers expect a web page to load in under 2 seconds
If loading takes more than 3 seconds, 40% abandon the website
A 1 second delay can result in 7% fewer conversions
For online sales success, speed is of the essence. But the question remains: How can you increase web store speed?
Reduce image size: Images should be no larger than 250 KB. (We recommend using image optimization tool Kraken.io.)
Optimize image format: Use images in either JPG, SVG or WebP formats.
Limit use of plugins: Remove plugins that you're no longer using, and in the future, make sure to only use a plugin if absolutely necessary.
Use a single-page application (SPA) web store: SPAs not only reduce page loading time, they can also cache data, creating a more seamless user experience for all users.
Tip #2: Increase your web store stability
Technical factors aren't the only variables that can make or break your holiday season sales online.
Web store stability is just as, if not more so, important. A sluggish web store might make you lose 40% of your visitors, but an overloaded web store will lose all of them.
A web store that cracks under the pressure of traffic peaks isn't just a risk for smaller companies or companies just getting started with e-commerce. A few years ago, a number of major retailer sites experienced outages during the "Turkey Five," the five days following Thanksgiving — prime selling time. According to Forbes, these technical issues likely cost retailers billions in lost revenue.
You can avoid major outages if you:
Use load testing to ensure your website is equipped to handle spikes in traffic.
Make sure your web store is completely up to date before your expected spike in traffic
Monitor site performance regularly via tools such as PageSpeed Insights
Tip #3: Consider online marketplaces
A completely different approach is investing not only in your own site, but in a presence on online marketplaces.
Why should you bother if you already have a web store of your own? It all comes down to sheer traffic volume. In 2018, Amazon accounted for 48% of U.S. e-commerce sales while eBay came in second following at a distant 7.2% and Walmart came in third with 4%.
Fast forward to today: 56% of holiday shoppers plan to shop at e-commerce retailers such as Amazon and eBay. Why miss out on the opportunity?
Online marketplaces: Friend or foe?
Continue reading about the pros and cons of selling through online marketplaces.
Tip #4: Provide competitive fulfillment options
Picture this: You have visitors on your site (instead of one of the big-name retailers' sites). They're happily clicking through your fully functional, super speedy web store. They select their items, proceed to checkout and…
They abandon their cart because of unexpected shipping costs.
Sound far-fetched? Then you're in for a nasty surprise: According to Baymard Institute's E-Commerce Checkout Usability study, high extra costs (like shipping, tax, and fees) were the number one reason for shopping cart abandonment.
It's essential that you communicate clearly and early in the checkout process about your shipping costs and/or any other additional fees to prevent shoppers from getting cold feet at the last minute.
Or, if you want to be truly competitive, you could consider offering free shipping during the holiday season — research indicates that 9 out of 10 shoppers list free shipping as the biggest incentive to shop online.
Tip #5: Make your returns process foolproof
A paid invoice and a successfully delivered package aren't always the end of the buyer's journey, sadly. In the unfortunate event that your customer's purchase isn't what they were hoping for, they want to be able to easily return the item.
One way you can make the returns process as straightforward as possible is by letting customers authorize returns in the same place where they placed the order: your web store. By keeping all your services in one place, it's always clear for customers what they need to do in order to return their orders — without having to contact customer service first.
Tip #6: Optimize your web store for mobile
A web store that works well on mobile devices will benefit your business the whole year round. But it's particularly important during the holiday season. After all, mobile devices did account for 70% of all Black Friday website traffic in 2020.
If your website isn't optimized for mobile, your business won't be able to fully profit from this holiday season.
How can you make sure that your web store is a mobile asset instead of an obstacle?
Make your web store is responsive (in other words, that it displays properly on screens of all sizes).
Avoid pop-ups. They're harder to get rid of on smaller screens. The last thing you want is visitors clicking away your web store in frustration and going to a competitor.
Check if your website is mobile friendly according to the major SERPs, such as Google. (We recommend using Google's Mobile-Friendly Test tool.)
Simplify your site navigation for mobile devices. For example, instead of showing your entire website navigation, consider showing a collapsible hamburger menu instead.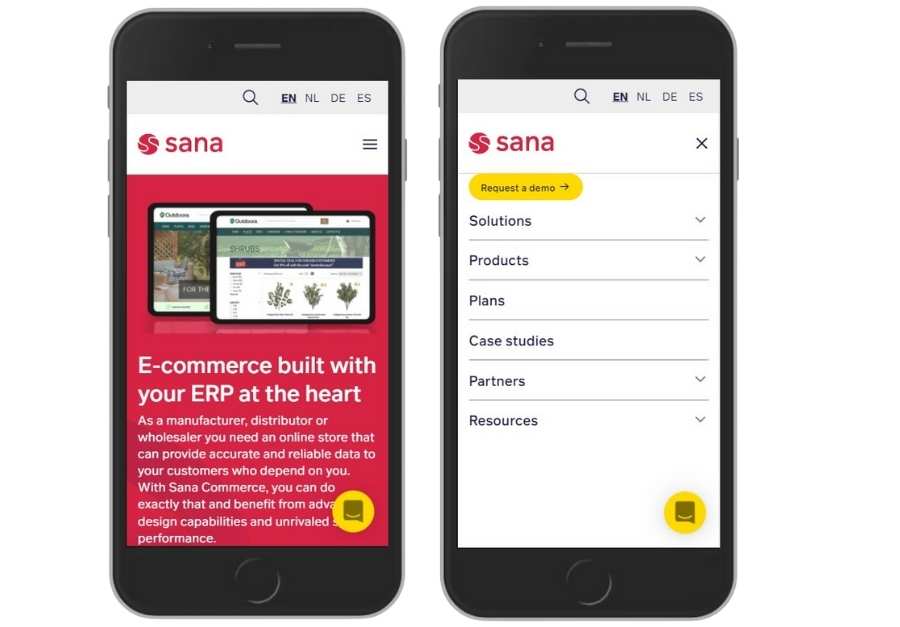 The holidays can be stressful all around — even for web stores. Is your web store ready for the future? Read our factsheet "Tackling Web Store Scalability" to ensure your e-commerce is equipped for the future.
Is your web store ready for the future?
Get the Ultimate Guide to E-Commerce for practical advice, helpful info and more.