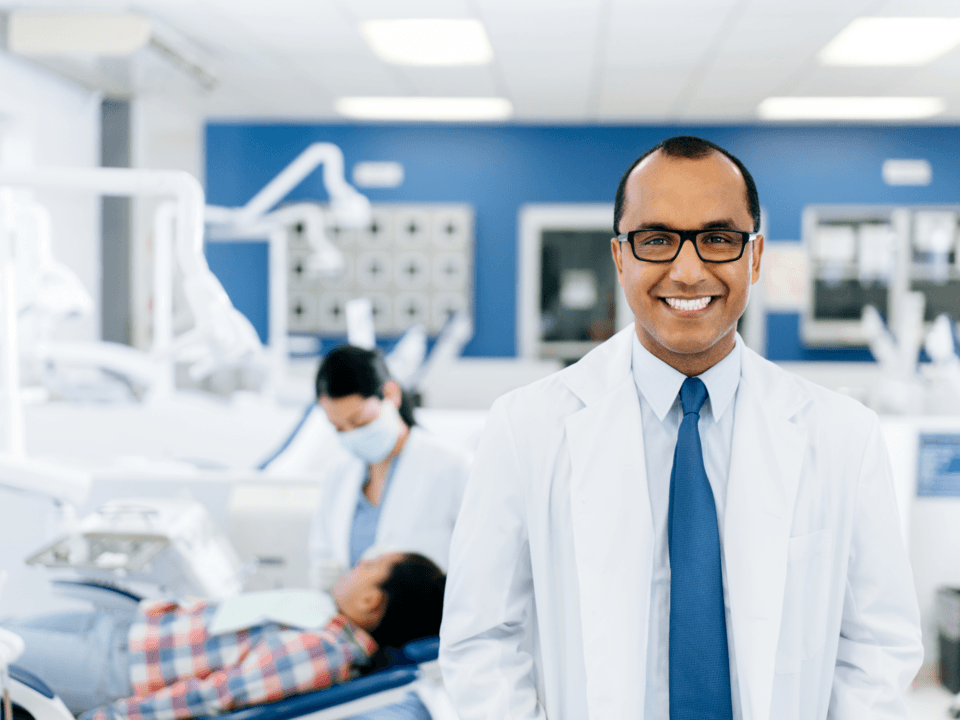 The medical and dental supply industry is changing at a blistering rate. Of course, much of that is due to the pandemic. It has had a double impact on the industry: it has accelerated the shift towards e-commerce while simultaneously creating demand for medical supplies. But Covid-19 isn't the only story when it comes to industry changes over the past few years. And even with the end of the pandemic in sight, there's no sign of e-commerce slowing down.
Sana commissioned Sapio Research to conduct a survey of dental and medical buyers. We've used those responses to uncover industry trends and help us understand what we can expect for the future. More complete results are published in the whitepaper. This article provides a glimpse of those trends heading through 2022 and beyond and pulls out implications for B2B e-commerce medical and dental supply companies.
E-commerce is growing rapidly
This trend isn't new, but it can't be overstated: e-commerce is exploding. It happened first with individuals in consumer goods and retail, but it's quickly moving into the B2B world, too. Buyers are increasingly moving their orders online. And companies are increasingly developing their e-commerce capabilities to meet that demand.
We saw clear evidence of this trend in our report. Revenues from online medical and dental supply sales grew by 12% in 2021 alone. That increase was driven by two complementary factors.
Demand for medical and dental supplies is increasing
The first is an increase in demand. Partly driven by an aging population, and partly by the pandemic, demand for durable medical equipment is increasing. Data from Sana's commissioned study has found that:
Just under half of the companies surveyed reported that they had increased the volume of their orders since the beginning of the pandemic.
75% of companies reported spending more on medical supplies compared to a few years ago.
80% of companies that increased their spending reported that they had increased their spending on supplies by 20% or more.
Companies are simply buying and spending more on dental and medical equipment.

Online purchases are more common
The second factor driving increases in e-commerce is a shift to buying online. This trend mirrors quite closely the trend we see in the B2C world: individual consumers become more comfortable and used to getting their goods online, and they increasingly expect the same convenient experiences at work. The trend is clear:
96% of the companies we surveyed said that their procurement from e-commerce is increasing or staying the same.
About three-quarters of companies are buying more of their supplies online than before the pandemic.
Buyers are becoming more comfortable making their purchases online.
The implication: E-commerce infrastructure is paramount
Buyers are buying more online. In order to ward off the competition, medical and dental supply companies need to have the infrastructure in place to accommodate more online sales. They need to ensure that they can provide fast, convenient customer experiences that facilitate online purchases.
Find out how you can leverage B2B e-commerce
Online ordering is improving (in most cases)
Surprisingly, our research generally found that buyers had better ordering experiences after the pandemic compared to before it. Compared to pre-pandemic, most companies reported that:
Ordering has become easier
Ordering is more efficient
Customer service is better
By those metrics, it appears that companies are having better experiences with their suppliers after the pandemic.
There was some room for improvement. For example, when it came to errors, there appeared to be no change since before the pandemic — order errors still occurred. And, when it came to the speed of orders, most companies reported that orders had gotten slower.
Taking all of the indicators together, the overall ordering picture appears to be positive. But there is opportunity for suppliers to improve in some areas, too.
The implication: Capitalize on opportunities to outshine the competition
This room for growth points to an opportunity for savvy suppliers. The more your company is able to provide a better ordering experience for your customers, including providing accurate orders quickly, the more market share you can win.
Integrated e-commerce solutions, like Sana Commerce Cloud (SCC), help make orders more efficient while improving order speed and reducing errors. For example, because SCC integrates directly with your ERP, you know that all your product data is reflected in your web store in real-time, reducing errors.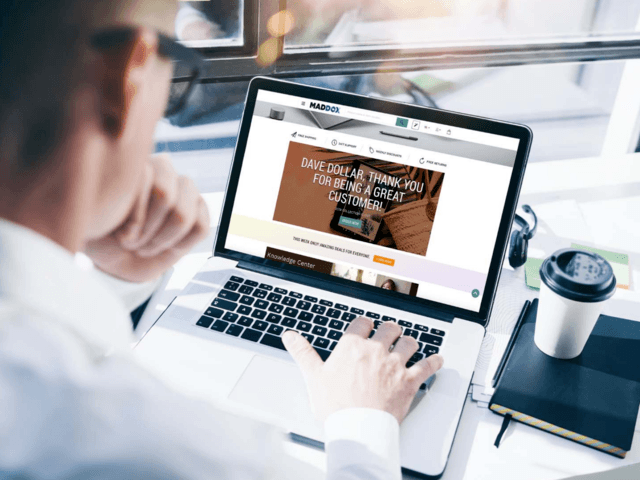 Buyers value close relationships with suppliers
Companies are buying more online, but they still want that human touch. Our research found that buyers continue to highly value good customer service and close relationships with their suppliers. In most cases — 84% — buyers even admitted that they were more likely to buy from a supplier they had a good relationship with, even if they could find better sale terms elsewhere.
This suggests one of the primary challenges for suppliers navigating the shift towards e-commerce: how to provide online purchasing experiences that are effective but that also foster relationships with customers.
The implication: Emphasize customer service
E-commerce must foster relationships with customers — not undermine them. Sana Cloud Commerce can help. It's a single-page application (SPA) that provides high-speed page performance and a sleek front-end experience that customers love. It also comes with a suite of well-designed customer-facing features like comprehensive account data, downloadable invoices and an easy returns process. SCC's first-class customer experience helps you develop those lasting relationships that keep customers coming back.
E-commerce infrastructure is critical
E-commerce has become critical for B2C companies in almost every industry, and the medical supply industry is no different. Having adequate e-commerce infrastructure is increasingly critical to compete effectively in the market.
The right platform can give you the tools you need to excel at e-commerce. SCC enables suppliers to keep web stores updated in real-time using ERP system data, and it provides a first-class customer experience.
Download the industry report to get more in-depth data. And for more information on upgrading your e-commerce platform, check out the Sana Commerce Cloud.
Talk to an e-commerce expert
Find out how your business can leverage  e-commerce for medical and dental supplies.