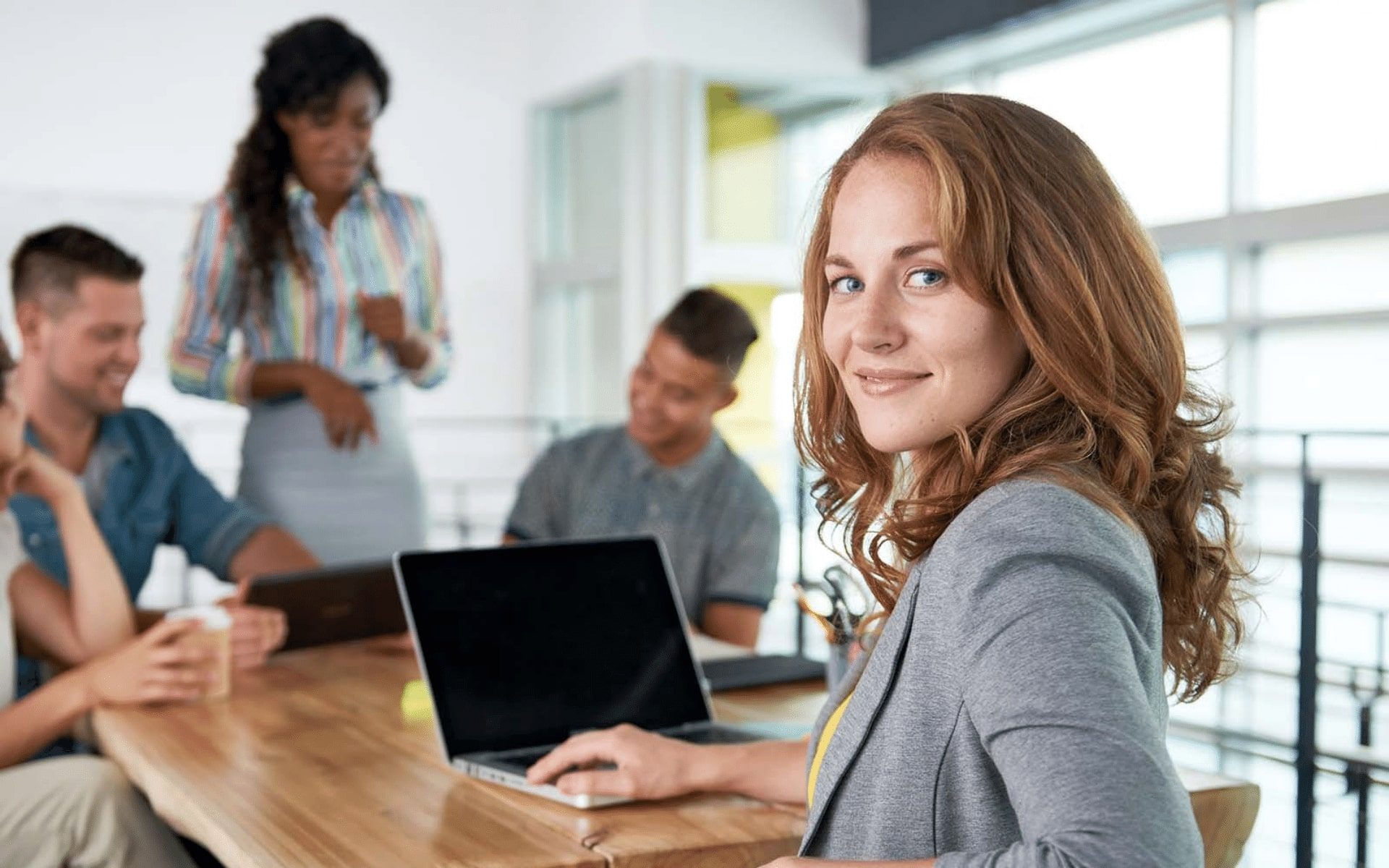 With more competition online than ever before, it's time for B2B suppliers to step up their e-commerce game to ensure they can fight off the competition. Yet, many are struggling to deliver the same experience online that has made them successful offline, putting them at risk of losing customers.
The 2022 B2B Buyer Report, which includes data on more than 1,200 global B2B buyers, suggests that buyers are more likely to purchase from websites and suppliers they trust. If they're in doubt about the reliability or effectiveness of a web store, they are likely to shop elsewhere with a supplier that can provide an e-commerce experience in line with their expectations. And, if you're losing existing business due to a poor e-commerce experience, according to Forrester, it will cost you five times more to make up for it with a new business acquisition.
To put it simply, ensuring your buyers trust you and your e-commerce platform is crucial to your success.
"Trust is an essential factor in purchasing decisions, and as the B2B e-commerce space has become more crowded than ever, suppliers need to set themselves apart from competitors to win customer trust and business."

— Michiel Schipperus, CEO at Sana Commerce
What are the B2B buyer trust indices?
We conducted research of 200 UK B2B buyers to discover what they considered to be the essential trust indicators, in other words, the features and functions that B2B organizations should be displaying on their e-commerce sites to help their customers trust in them. Based on the survey responses, we ranked these in order of importance in our B2B trust index, categorizing the "essentials," "should haves" and "recommended." The index serves as a handy e-commerce roadmap to help you as B2B suppliers understand what you need to do to ensure your platform instills trust amongst your customers, whether you have been selling online for years or have recently set up shop.
Here we explore these trust indicators in more depth, including why they're important and top tips for implementing them.
1. Accurate stock, pricing and product information
Accuracy of stock (53%) and pricing (45%) information topped the list for the B2B buyers we surveyed. Your customers expect your product information and inventory levels to be accurately reflected on your web store, with prices displayed in the appropriate currency.
To make sure you're delivering on client expectations, you need to ensure your internal business systems are correctly integrated with your web store.
Did you know? While mainstream e-commerce platforms are often built separately from the ERP, causing silos between the two systems, Sana Commerce offers native ERP integration. This means it leverages all data logic the ERP processes, ensuring that web store information is updated in real time, guaranteeing reliability without compromise.
2. Detailed product information
In our survey, a lack of product detail was cited as the top reason that would cause customers not to trust a web store (37%). Buyers require product features to be comprehensive and display clear images and videos to help them make the right purchase. This is especially important if you have a large or complex catalog. When you consider machine parts, for example, even a slight size difference can mean that the product won't meet the buyer's needs, so it's important to provide accurate, detailed specifications. Ensuring your web store is seamlessly integrated with your ERP or product information management (PIM) system is key to ensure you're always displaying accurate and up-to-date product information to your customers.
Case study: Reagecon
Reagecon, the world's largest supplier of chemicals, consumables and equipment to testing laboratories across the globe, manufactures 7,000 products of its own and distributes a further 70,000 consumables to laboratories around the world from its HQ in Ireland. Operating in a highly regulated industry, Reagecon needed a solution that could easily manage the vastly different product lines and invested in Sana Commerce.
The Sana Commerce platform utilizes the data held in SAP to manage buying complexities. For example, shipping nuances that can prevent potentially dangerous situations such as transporting hazardous chemicals together. The web store allows buyers to search for products and order online with customer-specific pricing, and download relevant technical papers, and accreditation and compliance documents.
"Sana Commerce's integration with our SAP ERP solution was vital. We knew that we didn't want to maintain two separate solutions. After a sale or change in stock level for example, changes are reflected instantly in the web store. This was key to our decision to implement Sana Commerce."

— Thomas Neylon, Sales Manager at Reagecon
Transform your e-commerce strategy
We surveyed over 1,200 buyers on their e-commerce experience. Use the data to plan for 2022.
3. Delivery and tracking insights
When making a purchase, B2B buyers expect to be given realistic delivery timescales and full visibility over shipping method and courier. Make sure you can provide a customer portal with basic shipping and return details, and clear signposting to support if needed. Many buyers also now expect a reliable tracking method so they can trace their parcel/s throughout the journey. The ability to provide this transparency and accuracy through the shipping and fulfilment process is heavily reliant on your inventory management solutions, again reinforcing the need for seamless integration.
4. Simple and easy to use
No matter how complex your product offering, your web store should be intuitive and easy to navigate. Buyers should be able to find relevant products and specifications easily and the path to purchase should be as straightforward as possible. Make sure your search function brings up relevant results, and don't forget to consider factors such as load speed and page structure.
Data from PwC found that online consumers would pay up to 16% more for better overall customer experience. 52% would pay more specifically for greater speed and efficiency online, while 43% would pay for greater convenience with e-commerce experiences.
5. Ease of asking questions
Make it as easy as possible for customers to request assistance or further information — and crucially — ensure you can respond quickly. Chatbots use AI and machine learning to automate customer contact and field fast responses, but don't underestimate the impact of the human touch! For over a quarter of B2B buyers (26%) the ability to connect to a human through supplier e-commerce sites is a top trust factor. Also avoid using online contact forms with lots of mandatory fields — 29% of survey respondents said a long process to get questions answered, such as filling in a form, would cause them not to trust a supplier.
6. Recognizable payment providers
In our survey, over a quarter (26%) of B2B buyers said that an e-commerce site with unknown payment providers and options would cause them not to trust the supplier. Customers are increasingly savvy about how and where they spend their money online. Offer well-known and reputable payment providers to help your customers rest assured that their investment and payment details are kept safe.
Did you know? Sana Commerce has a variety of PSPs to fit your business needs – whether these are based on your region or preferred payment method.
Looking to get started with e-commerce or switch e-commerce providers?
Download the Ultimate Guide to E-Commerce to help you navigate the process.
7. Social proof and reference cases
While social proof used to solely rely on word of mouth and personal relationships, the online format offers more possibility, allowing you collect and share customer reviews, testimonials, and case studies on your web store, reaching far and wide. Reviews can also be useful for feedback so you can identify where your products and services meet customer expectations, and where you need to improve.
Our B2B buyer research shows it's worth putting in the effort, as 23% identified customer testimonials as a top trust factor, and 20% cited reference cases. Missing social proof can cast doubt in your buyers' minds and cause them to purchase elsewhere, most likely from a store with similar products and glowing reviews. ing domestic production back into play, you have more reliable sourcing. However, it can affect pricing and labor costs, which is something to keep in mind.
8. Aesthetically pleasing
Outdated or poor website design was identified by a quarter of B2B buyers as a factor that would cause them not to trust a supplier's web store. You're more likely to convert customers with a design that's clean and professional with consistent branding throughout. Consider optimizing images and building dynamic page designs with a mix of content blocks — text-heavy pages are likely to put time-poor buyers off.
For more practical tips and considerations to improve your B2B website design, check out our blog post: How to improve your B2B website design.
9. Personalization
Your buyers have high expectations of your web store thanks to their B2C online shopping experiences, and personalization is something they expect to see replicated in B2B.
A survey by Epsilon found that 80% of consumers are more likely to buy when brands offer experiences personalized to them. In fact, almost half (48%) of consumers have left a website without buying because they felt it was poorly curated for them, according to Accenture.
Personalization shows your buyers that they're important to you and that you value their business. The following features and functions can go a long way to showing your customers you know them:
Remembering specific details and delivery terms
Making it easy for them to trigger and facilitate repeat purchases
Offering personalized discounts and promotions
Making tailored product suggestions based on previous purchases
10. Explainer videos
Breaking down your complex products or processes with simple, visually appealing, and easy-to-follow explainer videos can be incredibly useful for your time-poor customers, not to mention a key feature to instill trust in your online offering (identified by 19% of B2B buyers).
Did you know? According to marketing research, at least 96% of potential customers have watched an explainer video to learn more about a brand they're interested in, while 85% of potential customers are more likely to purchase from a brand that provides them with an explainer video.
Building these key features and functions into your roadmap can help win customers' trust in your brand, products, and services, enabling you to form lasting and mutually beneficial business relationships.
Discover more B2B e-commerce trends and stats
Want to learn more about Sana Commerce?
Find out how Sana Commerce can help you implement the top ten trust indices.