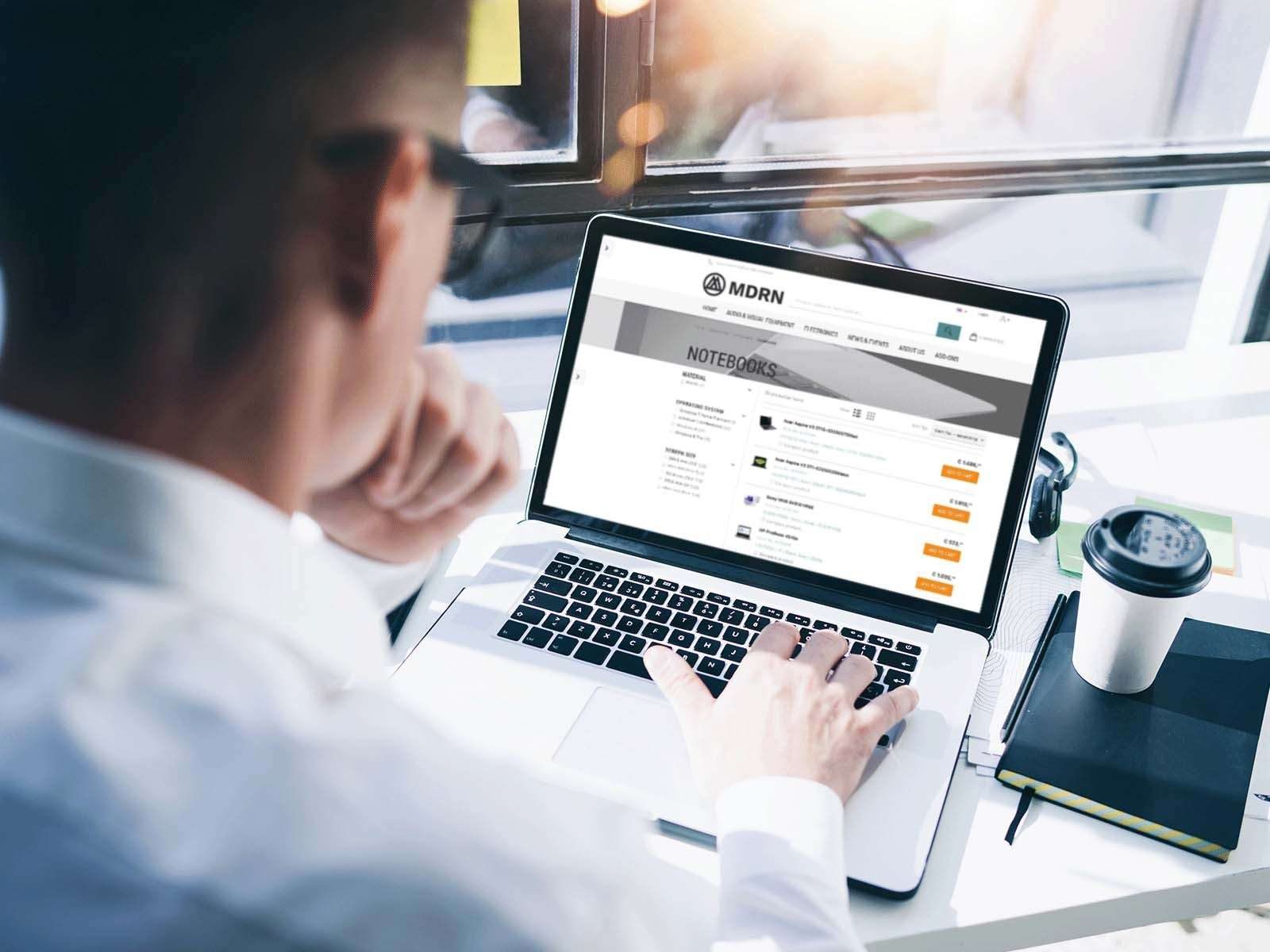 A web store is a great tool for increasing your online visibility, securing new one-off buyers with little to no effort, and providing around-the-clock convenience for occasional clients.

But maybe you've noticed that your regular, long-term clients are just as happy to keep emailing or calling their trusted sales rep so they can still benefit from their sales agreements. With Sana Commerce 9.3, they won't have to choose between convenience and price. Here's why.
Why Sacrifice Convenience for Price?
If you're one of the 1.79 billion people who have ordered something online, we don't need to tell you just how convenient web stores can be compared to actually heading out to brick-and-mortar stores.
Instead of having to make time to visit a store during its opening hours, you can get your shopping done whenever suits you — and, if the web store is fully responsive, on any device you want.
Instead of trekking from store to store, you can easily compare product prices by simply switching from tab to tab.
Instead of getting your purchase back home by car, transit, or even by bike, you just wait for your order to be delivered — even as you keep an eye on it using track and trace.
The right product. The best deal. And without having to leave the comfort of your couch (or office chair, if you're quickly ordering that last-minute gift during office hours).
But no matter how convenient online shopping is, sometimes you've got to head down to the store or give them a call. Maybe it's because you want to get some hands-on experience with a few different products before you make your final decision.
Or maybe it's because you're a store regular, and you know that you'll get a better deal if you buy in person.
Whether they're formal or informal, sales agreements like this have long been used to seal the deal on customer loyalty. Sales and purchase agreements are one of the elements that can make a business your go-to — particularly when it comes to B2B sales. And so far, it's been one that's been difficult to easily reflect in your online web store.
In other words, it means that even if you go above and beyond with your web store, providing everything from personalized product catalogs to payment agreements, your most valuable customers will keep ordering the old-fashioned way.
Simply because your B2B web store can't offer the functionality needed to let them enjoy the convenience of ordering online without sacrificing their discounts — the discounts you've registered as sales agreements in Dynamics 365 and SAP.
Unless you have Sana Commerce 9.3.
Introducing sales agreements in Sana Commerce 9.3
We've got a number of exciting new features in store for you in Sana Commerce 9.3, but there's one in particular that we've been itching to tell you about for a while now: sales and purchase agreements.
If you've registered a sales agreement with a client in Dynamics AX or another ERP, your Sana Commerce 9.3 web store will reflect this. When your clients place an order, they can simply select the relevant sales agreement before proceeding to checkout. Finally, all your customers — even your top accounts with their unique sales agreements — will be able to enjoy the convenience of ordering online without having to miss out on the better deal.
How sales agreements work in Sana Commerce 9.3
So, what can you and your clients expect from sales agreements in your Sana web store? Here's everything you need to know.
1: Set up sales agreements in your ERP system
A sales agreement is a commitment between you and your client to purchase a specific quantity of a product at a discount over a set period of time. You can register these sales agreements in your Microsoft Dynamics or SAP solution to maintain an overview and keep everyone on the same page.
2: Sana Commerce 9.3 uses data from the ERP
It has always been our goal to help all companies, including B2B, enjoy the benefits of e-commerce. This is often easier said than done, as B2B buyer needs can be radically different from those of the average consumer. For 10 years, Sana Commerce has made B2B-proof web stores by using data retrieved straight from your company's single source of truth: SAP or Microsoft Dynamics.
And with Sana 9.3, we're doing exactly that with sales agreements. All sales and purchase agreements registered in your ERP system will be available for use in your web store.
3: The client selects the relevant sales agreement
When your client is logged into the web store, they have access to the My Sales Agreements overview. Here they can see which sales agreements are available, even down to individual lines. Data that they would have previously had to dig out of their own administration or called a sales rep to request are right there in the web store, from the remaining commitment to discount and even expiration date. They can also choose which sales agreement to (de)activate for web store orders.
4: That's it!
Yes, really. Your client simply adds items to their basket as they would in any other web store, confident in the knowledge that any active sales agreements in SAP or D365 will be applied to their order. They can view the agreement lines applied to their order, and even change the agreements before finalizing the purchase. When they proceed to checkout, they will be able to see which discounts are applied. And if they want to look it up again later, all sales agreement details are available on the order detail page.
The benefits of sales agreements in your B2B web store
With our new release, we've tried to make it as easy as possible for you to use sales agreements in your web store. We've done this because we believe that this is one of the best ways we can help both you and your clients save time, effort and money. How? Let us explain.
Benefits of sales agreements for buyers
Better prices. As we mentioned above, sales agreements let your clients get the best possible deal on the items they need most.
Around-the-clock access. Sometimes your daily tasks just don't fit between 9 and 5. Offering sales agreements in your web store means your clients can always order for the best price, no matter the time.
Insight into the latest data, always. Your customers can always see the latest information on their sales agreements, without having to rely on the availability of your staff.
Benefits of sales agreements for sellers
Sell more. Bulk agreements will keep your customers coming back for repeat sales.
Improved predictability. Being able to lock in sales with commitments gives you a clearer picture on your inventory needs for the foreseeable future.
Minimize errors. The ERP validates the sales and purchase agreements, so there's no need to worry about colleagues or customers making mistakes.
Save time. More customers placing their own orders means more time for your staff to focus on the tasks that usually get pushed to the wayside.
For the past 10 years, our goal here at Sana has been to ensure that all companies can join the e-commerce movement, regardless of whether they sell to consumers or other businesses. B2B sales requirements like prepayments and sales agreements shouldn't be what prevents professional buyers from enjoying the ease of online ordering, especially when both buyers and sellers stand to gain so much. That's why we're happy to say that with the release of Sana Commerce 9.3, we're helping even more B2B companies join the e-commerce movement.
Tackling web store scalability
Learn more in our free factsheet