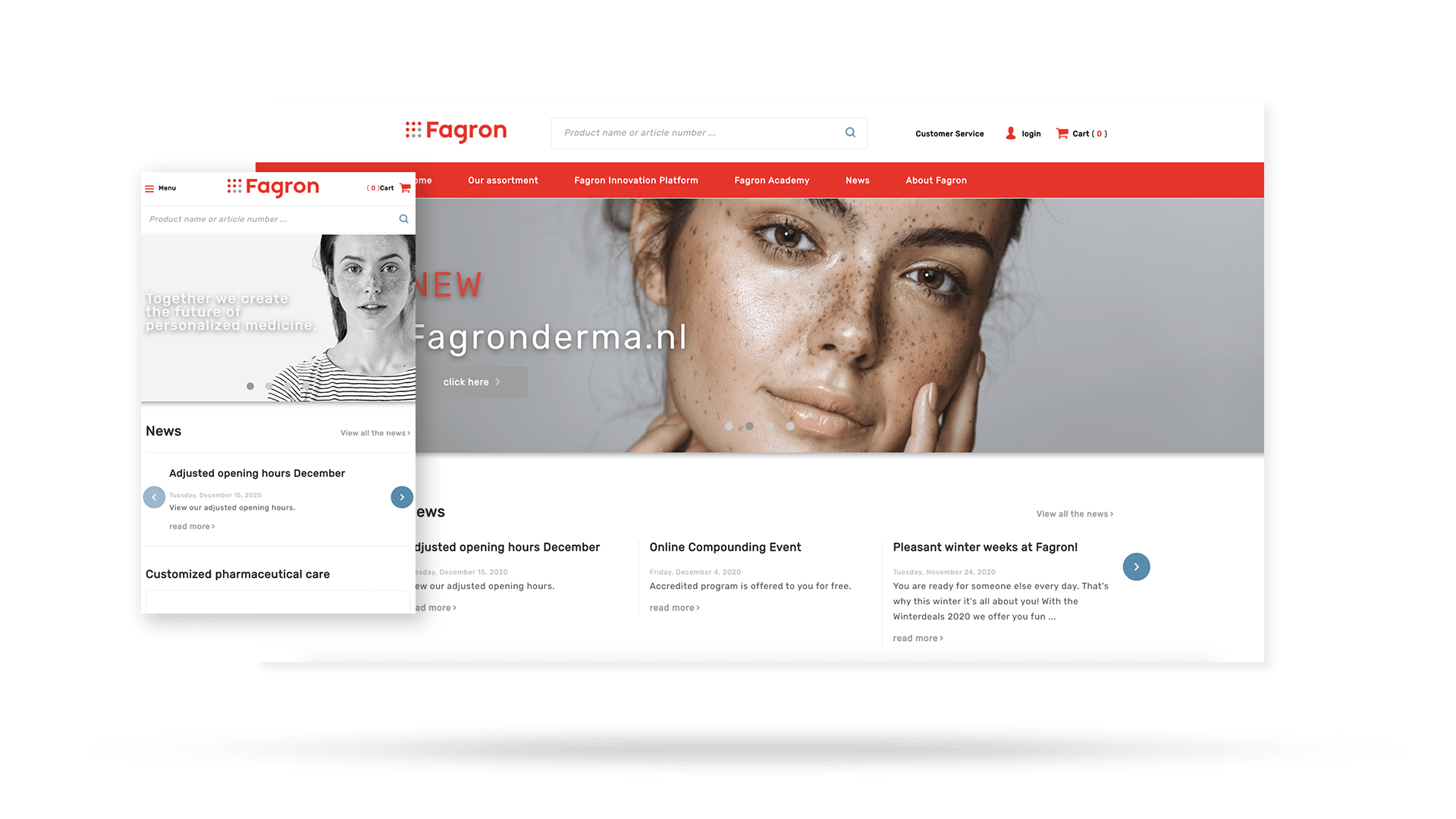 Fagron
Learn how Fagron launched 12 international web stores in just 1 year — with unexpectedly high results.
R&D scientific pharma company, specializing in customized medication
Supplies pharmacies, hospitals and clinics in 32 countries worldwide
12
international web stores launched in 1 year
40%
of sales now made online
Compliant
medical supplies online portals
The challenge
Improve international online presence
Fagron's CEO has always believed in the strength of e-commerce. Even before working with Sana Commerce, the company had already been offering its assortment through an online sales portal for a few years.
Because Fagron delivers products worldwide, a multilingual sales portal was essential. Since its web store was only built for one country, technical difficulties made getting the web store available globally a huge challenge. Fagron decided it was time to start looking for alternatives. The company also needed its web store to function as an information portal, since Fagron's customers demand very specific documentation with product details and requirements.
Fagron's project requirements included:
A sales portal that supports global expansion (with multilingual and multicurrency capabilities)
A web store that would integrate with Microsoft Dynamics NAV and minimize data maintenance challenges
An informative experience that would keep customers informed throughout the buyer journey
An experience compliant with industry regulations
Overall, Fagron was looking for a way to make selling its products online easier, quicker, and more efficient — and turned to Sana Commerce for the answer.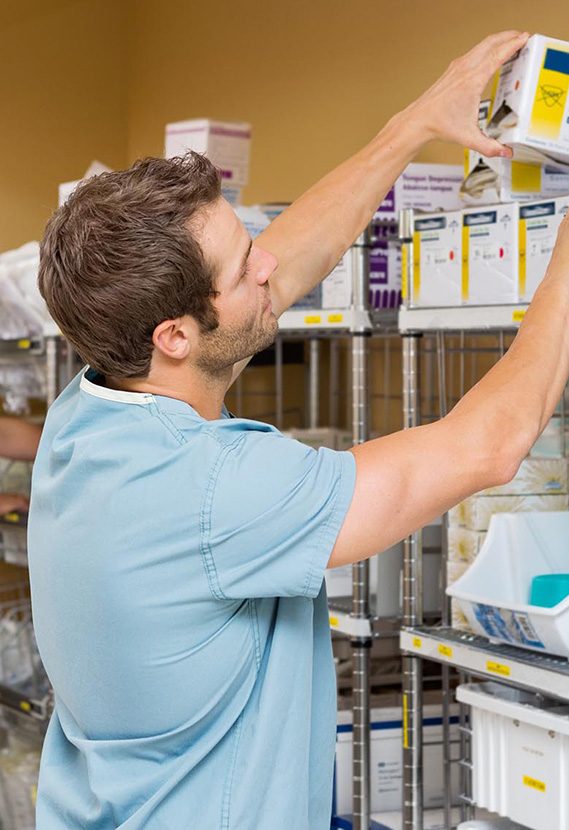 We wanted something efficient and easy to manage, so we chose Sana Commerce because of the integration with our ERP. Since then, Fagron has launched 14 sales portals in multiple countries: 12 of which were launched in a year's time. Now, 40% of Fagron's global sales are completed online.

Karel Jutte | Global Application Portfolio Manager at Fagron
The solution
Showing up-to-date and complete product information
After comparing different e-commerce solutions, Fagron chose Sana Commerce to support its online sales channel because of its integration with Fagron's ERP: Microsoft Dynamics NAV. Working with Sana, Fagron first focused on implementing the e-commerce solution in its NAV system and making product documentation directly available. Secondly, its web store was designed entirely in compliance with the style of Fagron's other online channels.
Since Fagron's customers required extensive documentation, Fagron chose to make it as accessible as possible by optimizing the web store's search functionality. Today, all of the product information is available directly. It's also always up to date, as all product information files are created based on the information in Dynamics NAV at the time of request. Offering such an information database makes ordering online more attractive and reliable.
The results
Unexpectedly high international online sales
All of Fagron's online orders are placed directly into Dynamics NAV. In addition, customers can now rely on a rich database of product information, which is an absolute must in the pharmaceutical industry. Not only is this a big win for efficiency, but it has also drastically enhanced Fagron's services. Since teaming up with Sana, Fagron has launched an impressive 14 sales portals in multiple countries, 12 of which were launched in just one year's time.
As many as 40% of Fagron's sales orders are now completed online across different countries. In some, Fagron's online sales have even exceeded initial projections, which goes to show the great benefits of e-commerce and the limitless potential of an integrated e-commerce approach.
Do you want to increase traffic and boost sales?