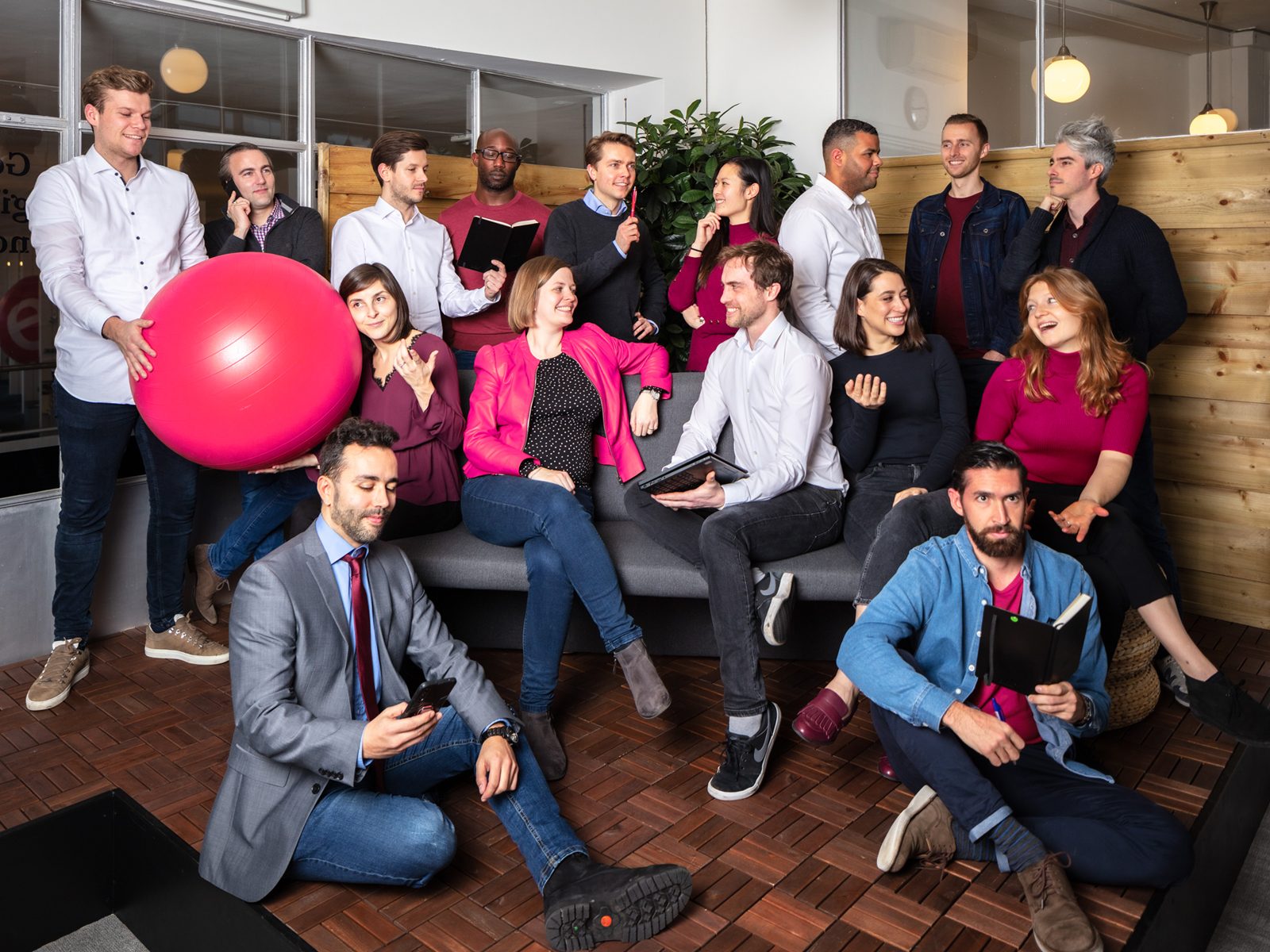 We're proud to announce our new branding, logo and look!
Today we're launching our new branding. Even though we loved our old logo and branding we felt it no longer represented where our brand is now and our constant evolution. Our old branding was created over 5 years ago when we had 78 employees worldwide. It was a distinctive and bold look that was made for a growing start-up trying to make its way in the challenging e-commerce space.
Since then we've been cited as a strong performer in the e-commerce space by an independent research firm, our organization has grown to 400+ employees worldwide and the e-commerce space has changed drastically. A few years ago, B2B e-commerce was a brand-new topic for many B2B companies. Today it's become a standard in the industry and we're now moving into what is called 3rd Gen e-commerce.
So, naturally, as a brand, we can't be left behind and need to evolve just like our customers did when they adopted ERP-integrated e-commerce.
Our old value proposition VS our new value proposition
Our old value proposition
Sana helps businesses all over the world reach their full potential.
We offer the shortcut to e-commerce. How? Through 100% seamless integration with SAP and Microsoft Dynamics. Our e-commerce solution leverages existing business logic and data in powerful and user-friendly web stores. This lets our clients focus on improving customer experience, streamlining sales processes, and increasing sales volume and frequency.
Our NEW value proposition
Sana Commerce is an e-commerce platform designed to help manufacturers, distributors and wholesalers succeed by fostering lasting relationships with customers who depend on them.
How? By making your SAP or Microsoft Dynamics ERP and e-commerce work as one. This eliminates the system silos, unnecessary complexities and compromises caused by mainstream e-commerce solutions.
Instead, our approach unlocks 3 key benefits that enable you to build lasting relationships with your customers:
Total customer convenience: Empower your customers with personalized self-service and complete transparency.
Reliability without compromise: Eliminate errors and delays for an experience your customers can always rely on.
Constant evolution: Quickly and easily adapt your business to meet and exceed your customers' evolving expectations.
So, what's changed?
Previously, we focused mainly on the initial and basic benefits which our platform and its integration into the ERP provided our customers. These were namely the time and cost-saving benefits of implementing and maintaining the Sana Commerce platform.
Of course, these are valuable advantages. What company doesn't like saving time and money?
But, after extensively speaking to our customers, we realized that the benefits of our e-commerce platform stretch much further than that. We realized that it supports our customers' topmost goals and pillars of success: building and maintaining lasting relationships with their own customers.
Our new look and feel
Of course, our new value proposition also needed to be reflected in our look and feel. That's why we've designed a new logo and redesigned our website.

Over the next few months, you'll see how all the new visuals you see from Sana align with our new branding.
Our new branding is still us. We're still Sana Commerce, but we're a more mature, consistent and more recognizable version of ourselves.
"On the one hand our new branding is more personal and approachable, and on the other hand it also reflects our growth and professionalization that we've undergone in the past 5 years." — Michiel Schipperus