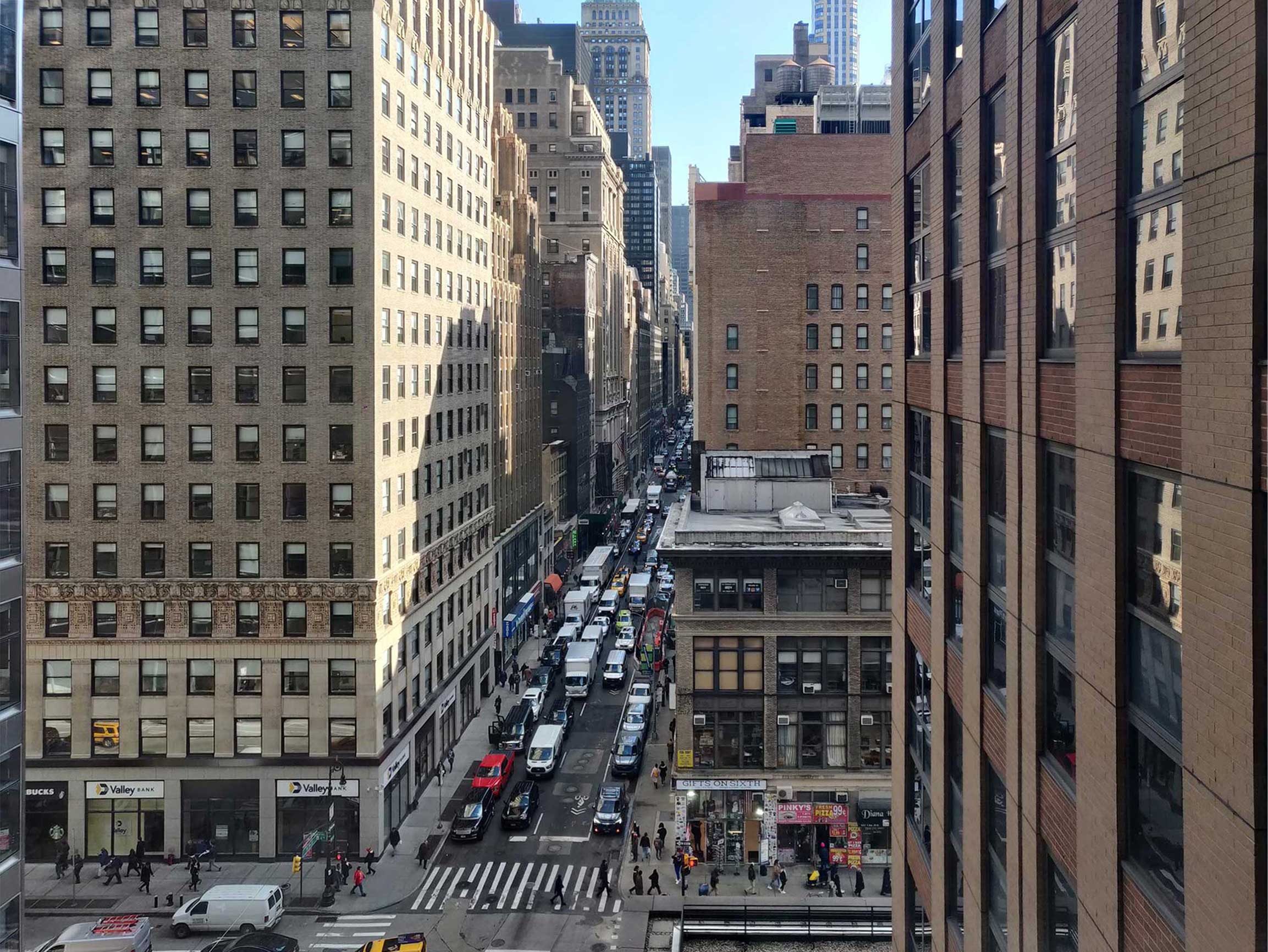 Following a 70% growth in the region, and with similar ambitions for 2020, Sana Commerce has moved its New York office to accommodate its rapidly growing U.S. team. From February 3, 2020, Sana's new U.S. headquarters will be based in New York City's Midtown Manhattan.
For the past 5 years, Sana Commerce's U.S. office was located in a co-working space in Manhattan's NoMad neighborhood. After the New York office increased from just 4 employees in 2018, to 25 employees today, the team quite literally grew out of its current space. Sana Commerce therefore made the move to a dedicated office floor based in the more commercially active Midtown Manhattan, close to Times Square and Bryant Park.
This new office benefits from greater transport links for Sana colleagues, customers and partners visiting from in and out of town. It will also allow Sana Commerce to increase its Customer Success team to better serve current and future customers, as well as further build out its 100-strong partner network.
"Our new U.S. office is a logical and well-deserved next step for us," says Tim Beyer, CEO (North America) of Sana Commerce. "Not only does this milestone highlight our substantial and ongoing success in the North American market, but also our commitment to the region, our U.S. customers and local partners."
Beyer added, "And we're not stopping there. After already achieving the highest growth rate in 2019, in 2020 we are striving to become the largest region for Sana Commerce. This means speeding up the acquisition of customers, enhancing cooperation with our partners, continuing our U.S.-first approach toward product development, and investing heavily in our people; as we establish ourselves as a market leader in e-commerce."
Sana Commerce's New York City office accommodates around 60% of its employees based across the U.S. and Colombia. The team is currently made up of 50 individuals in this time zone, and will grow to almost 75 by the end of 2020.

Sana Commerce's New York team moving out of the co-working space (left) and settling into its very own office (right).
5 hours and 53 minutes — that's how long it took the New York team to pack up the old office and move into the new Sana Commerce U.S. headquarters. All team members participated in the move and celebrated this milestone together, as they closed the door to their former office and looked forward to the next chapter.


Sana Commerce's U.S. team growth: From cramming a team meetup into the 2-person New York City office in April 2016 (left), to a 40-people team meetup in 2019 (right).
Want to visit our new office?
You'll find us at 108 West 39th Street, 9th Floor, Suite 900, New York, NY 10018