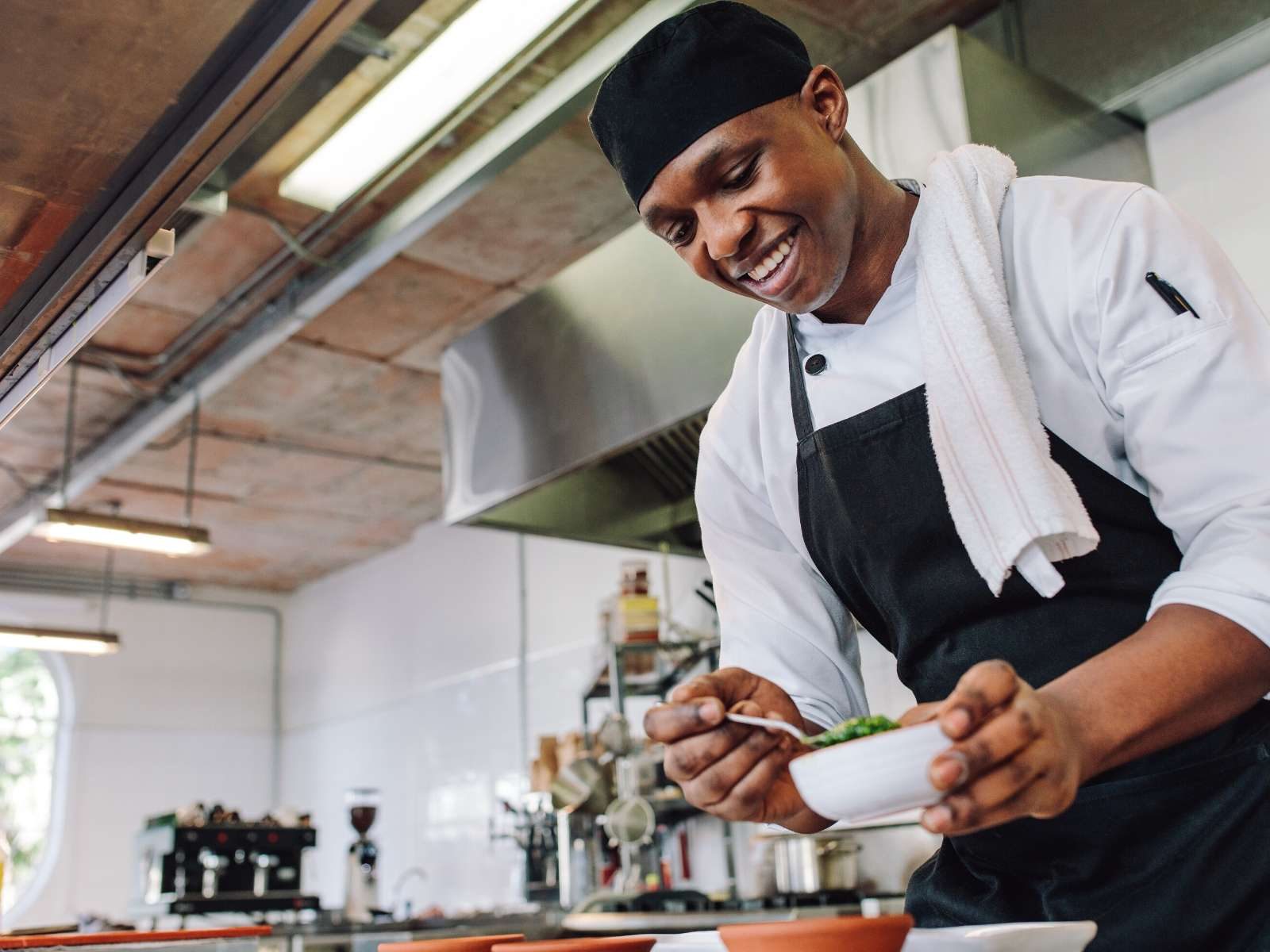 At first glance, e-commerce might not seem like a good fit for companies in the food and beverage industry. But this couldn't be less true. In fact, using an online sales portal for food and drink can transform potential risk areas into opportunities. Read on to learn how selling food and drinks online can (easily) transform your business.
Food and beverage e-commerce risks
First of all, let's take a closer look at two of the most commonly perceived risks that holding back organizations in the food and beverage industry from moving forward with e-commerce.
"We sell perishable goods."
You simply can't afford to have food and drink delivered past their best-before date 

— 

or so close to it that your clients won't have the opportunity to sell or consume them on time.
"We have fluctuating prices."
Your product prices might change frequently, possibly even on a daily basis. How can a web store be expected to keep up?
Accurate information is at the heart of both matters: you need all of your sales channels to have the right data at all times. If your clients make a purchase, they need to know that their purchase will be of good quality, that they will have plenty of time to use it, and they need to be able to count on the price they see in front of them.
With the right e-commerce solution, you can give your clients exactly what they need: up-to-date information to make informed purchasing decisions.
And it's easier than you think.
All the information you need for food and beverage e-commerce
You already store all of your most important business logic and data in one place: your Enterprise Resource Planning (ERP) system. So it makes sense to use this system when setting up your web store. There are plenty of e-commerce solutions that work with your ERP.
However, an integrated e-commerce solution like Sana Commerce works in your ERP. This is a key difference.
An integrated e-commerce solution is installed inside your ERP system, which means that all of your data and business logic are stored in just one place. Only one system requires maintenance, because you effectively still have a single system — an enhanced ERP. All of the data in your web store comes directly from your ERP, without being processed in another system.
The result? Accurate and up-to-date information in your B2B web store, 24/7.

Turn risks into opportunities with real-time information
Always sharing the latest information in your web store doesn't just minimize the risks we discussed earlier on — it turns them into opportunities to improve your services.
Selling perishable goods like food and drink always requires excellent logistics. These time-sensitive processes only become easier for your clients to track when they can view the expiration date of the goods they're purchasing and have round-the-clock access to the status of their shipments through your B2B web store.
And as for those fluctuating prices? As soon as they are updated in your ERP system, they are available in your web store. This means your clients always have access to the most accurate prices, without having to call your sales representatives.
A proven solution for selling food online
We already have a number of clients who have experienced the benefits of using ERP data in their B2B web store in real time. Take Talking Rain, for instance. The American beverage company integrated Sana Commerce with Microsoft Dynamics NAV.
"The fact that Sana is specifically built to integrate with NAV and that all of the data is available real-time are huge benefits," says Victor Diercksen, IT System Manager at Talking Rain. "We do not have to worry about file transfers or data synchronization issues."
It's easy to think of a web store as nothing more than a digital checkout. The real power of an online store is that it can also act as a catalog and even a customer service channel — even for the demanding food and beverage industry.
Food and beverage industry trends
Discover more