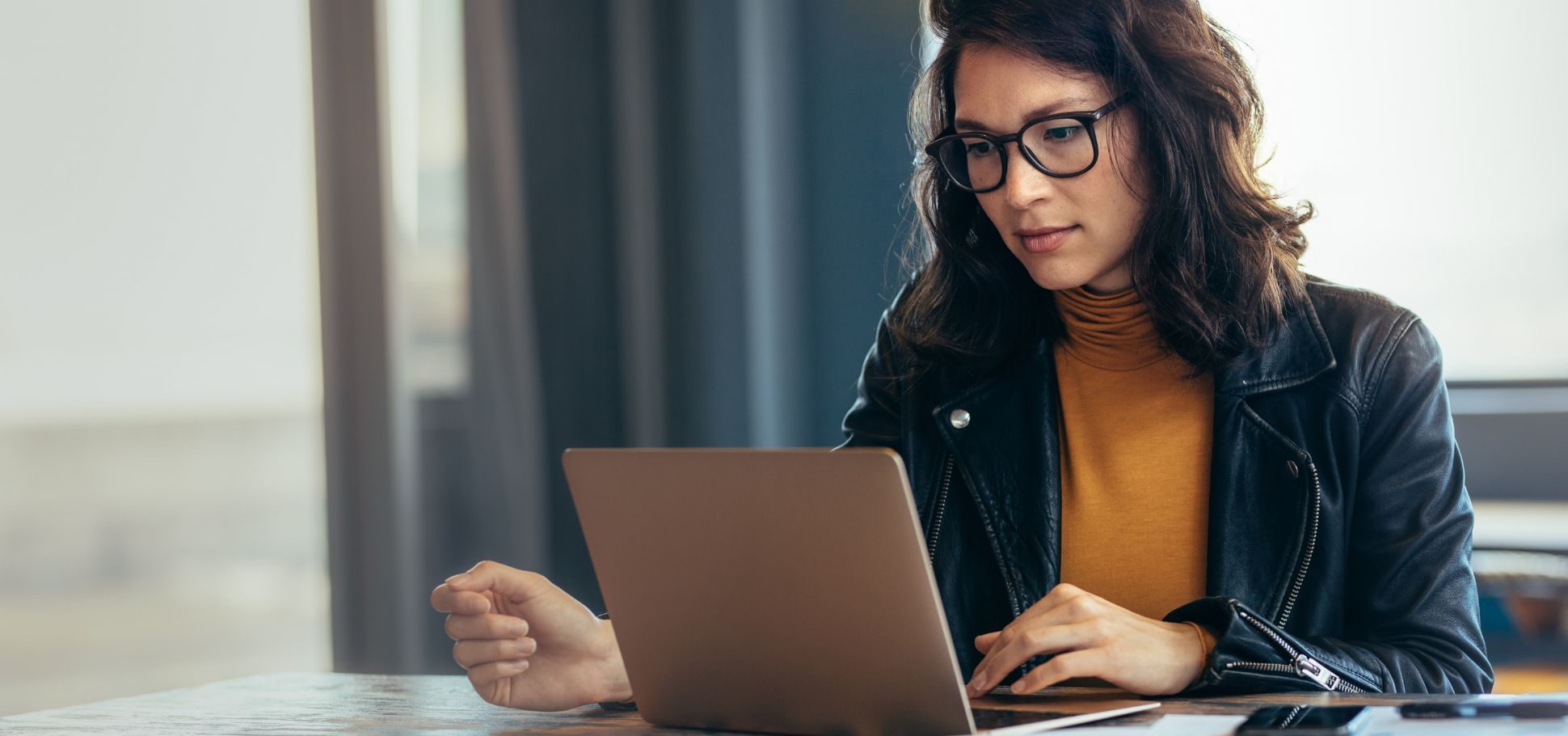 B2B e-commerce features can look slightly different from their more popular B2C counterpart.
When you deploy the right strategy in B2B e-commerce, you stand to benefit by capturing demand more efficiently, improving customer satisfaction, and reducing your cost-to-serve while driving revenue.
So, what are B2B-specific e-commerce features worth looking out for, and how can you ensure you're optimizing your web store for your company goals?
But first, what is Sana Commerce Cloud, and how can it help?
Sana Commerce Cloud (SCC) is a SaaS solution that integrates directly with your ERP. With SCC, you can harness the full potential an e-commerce channel can offer to a B2B organization.
By seamlessly integrating personalized pricing, efficient order management, and holistic customer behavior overviews, SCC empowers businesses to enhance customer satisfaction, optimize operations, and drive revenue.
Let's explore the most common e-commerce features that can help drive efficiency for your business, as well as unpack how SCC can enable that efficiency.
40 e-commerce features to captivate your clients
These are the e-commerce features that make the difference, specifically for B2B companies. From powerful search capabilities to immediate insight into complete account history, here's an overview of the power and versatility you need to exceed customer expectations.
There's a lot to take in, so we've broken the long list down into six categories.
Easy-to-navigate product catalogs
Easy-to-navigate product catalogs serve as the guiding beacons that lead businesses to their desired products efficiently and seamlessly. Unlike their B2C counterparts, B2B product catalogs cater to diverse and often complex needs, making intuitive navigation a non-negotiable requirement.
For B2B buyers who need time-efficient purchase experiences, a well-organized product catalog can significantly enhance user experience, ensuring that businesses find exactly what they're looking for with minimal effort.
Pre-order and backorder functionality
The incorporation of pre-order and backorder features not only enhances inventory management but also enables manufacturers, distributors, and wholesalers to efficiently fulfill customer demands.
Export products to marketplaces
To truly capture demand, you'll need to sell beyond your own web store. SCC allows you to export detailed product information to marketplaces like eBay, Amazon, and Google.
Execute regional web stores efficiently
Your web store's engagement is tied closely to content relevance. With an ERP-integrated solution like SCC, you only need to define product assignments once and in one place: your ERP system.
Conquer large catalogs with faceted search. With SCC, your customers should be able to filter results using product attributes as defined in your ERP to quickly find their ideal product.
Group complex orders for purchase ease
Make purchasing complex products simple for your clients. SCC makes it easy to combine individual items into a single sellable unit.
Keep data management simple
Integrated e-commerce leverages your ERP's master database in your web store and ensures all newly created online records (such as orders) are instantly available in your ERP.
Rich, real-time product information
Unlike traditional retail environments, B2B transactions often involve intricate technical specifications, diverse product variants, and fluctuating inventory levels. In this dynamic landscape, having access to accurate, up-to-the-minute data is not just advantageous – it's essential.
From detailed product descriptions and high-resolution images to real-time stock availability and pricing updates, here are some elements that transform ordinary product listings into dynamic, informative resources.
Highlight pertinent product information
B2B buyers require detailed information to complete a purchase – often, product information can make or break whether someone makes it to checkout. SCC makes it easy to use custom fields in your ERP to perfect your product information.
Provide accurate price calculations with units of measure
Our seamless ERP integration means units of measure are automatically incorporated and used in your web store. The result? Optimal pricing accuracy.
Display inventory availability in real-time
Accurate information is an essential component of superior customer experiences. Leverage a single database in your web store to ensure all newly created online records (such as orders) are instantly available to you.
Complex pricing rules made simple
Unlike conventional retail settings, B2B transactions often involve multifaceted pricing models, including volume discounts, tiered pricing, contract-based rates, and dynamic adjustments based on various factors.
Navigating this labyrinth of pricing rules can be daunting, making the ability to simplify these complexities an invaluable asset for businesses.
From order line discounts to customer-specific pricing: integrated e-commerce software uses pricing logic as defined in your ERP, so your web store can offer your clients the best deal.
Always display accurate pricing
SCC uses pricing data directly from your ERP. Whether they visit your web store or speak with your sales reps, your clients will always get the right price.
Offer special pricing online
With an integrated e-commerce solution, customer-specific pricing calculations take place in your ERP and are therefore always accurate.
Show the better deal with tier pricing
Our integrated web stores let you use tier pricing as a default pricing option. Clients can immediately see if they're better off buying in bulk.
Automatically charge for fees and associated costs
There's nothing worse than unpleasant surprises in the form of additional fees. Service charges, fuel charges, deposits, packaging costs, insurance, environmental taxes, disposal fees — SCC web stores can account for everything.
Display real-time sales tax calculations
Seamless integration means Sana Commerce web stores display the complex sales tax calculation carried out by your ERP in real time.
Online order processing
A sleek web store isn't enough for a great online shopping experience: you also need flawless order processing.
B2B businesses need to aim to optimize their systems, minimize errors, and enhance customer satisfaction. This will help create a robust foundation for growth in the competitive digital landscape.
From secure payment gateways to automated inventory management, features to help streamline order management are key to efficient, error-free transactions and delighted customers.
Accuracy and fast turnaround with real-time orders
For customers to be incentivized to buy online, they need a seamless process. Integration between SCC and your ERP means orders are processed immediately, not during a scheduled sync.
Keep data clean with real-time data validation
Our integrated e-commerce software's order validation process only uses rules in line with your ERP, modeled to match your business-specific processes.
Provide customized payment conditions
Use your ERP logic to determine the payment conditions and options available to your clients online. (Note: this can depend on your ERP functionality.)
Display real-time shopping cart calculations
Give clients a complete overview of their order total. Sana Commerce's transparent, accurate checkout process boosts conversion and reduces your workload.
Incorporate standard quote request (RFQ) processes
With a Sana Commerce web store, your clients can request quotes online. Better yet: You can also accept and deliver price quotes via the web store.
Display custom orders and comments
Our e-commerce software features bi-directional comment functionality: You can add order comments via your ERP, and clients can add them via the web store.
Use dynamic billing and shipping addresses
Multiple shipping or billing addresses are a norm for B2B transactions. SCC web stores ensure shipping and delivery conditions are automatically adjusted.
Display real-time shipping costs
Sana Commerce's seamless integration means online order costs are calculated dynamically in your ERP and immediately displayed in your web store.
Assure customers of order flexibility
Haven't processed an order in your back office yet? Then clients can still edit their order via the web store. (This e-commerce feature can be disabled.)
Provide easy access to order history for reordering
Yes, even when orders are placed through other channels. With SCC's advanced B2B e-commerce features, your clients can order with minimal clicks and effort.
Determine order origin with order number ranges
Sana Commerce uses your ERP system to store order information, and it can access order number ranges used by your ERP directly to make order origin clear.
Keep clients informed with order tracking
ERP systems can automatically manage the order tracking process, and an ERP-integrated web store can display these tracking details online in real time.
Provide customers with a complete account history
An ERP-integrated web store lets you offer clients a fully searchable and printable document lifecycle, from quote to order to invoice.
Facilitate streamlined product returns
With an SCC web store, your clients can simply select what they want to return, indicate the reason, and add any comments to create a return merchandise authorization (RMA).
Superior customer service
In the dynamic realm of B2B e-commerce, superior customer experiences aren't just a virtue; they're the cornerstone upon which lasting business relationships are built.
B2B transactions demand a level of service that goes beyond mere satisfaction – it necessitates a seamless blend of efficiency, personalization, and proactive problem-solving.
In the competitive landscape of digital commerce, where businesses cater to other businesses, the significance of superior customer service gets amplified.
Provide a perfectly localized web store experience
Your client's location, as registered in your ERP, determines their web store experience. The right language, tax rates, and currency calculations let them shop with ease.
Create client-specific product catalogs
If you use client-specific catalogs in your ERP system, you can also use them in your SCC web store to ensure that your clients only see products relevant to them.
Manage your client's portfolio
Logged in sales reps can see their client list, select a customer and view the web store as if that client is logged in — including order history and unique client logic.
Efficiently manage client information
Tax liability, address formats — ERP systems have logic that validates this kind of data, and Sana Commerce is powerful enough to leverage it. The result? Fully automated client data maintenance.
Get insightful sales reports
Your ERP generates sales reports for sales orders, shipments, invoices and more. SCC lets customers download printable PDFs of these documents.
Merchants using SCC's powerful B2B e-commerce features can accept payments on open invoices directly from their web store. What could be easier?
Provide product manuals and documentation online
Manage vital product documents like manuals in your ERP and make them available in your web store — and add URLs to the records.
Personalized e-commerce marketing
From consumer web stores to online sales portals for professional buyers: personalization is the name of the game.
By leveraging advanced content management systems, businesses can craft tailored marketing campaigns that resonate with individual clients, enhancing engagement and fostering lasting relationships.
Whether through B2B blogging, personalized recommendations, or curated content, creating impactful, customer-focused campaigns can help drive conversions and bolster brand loyalty.
Create personalized content based on ERP data
Use the client information you've already stored in your ERP system to personalize web store content and target a specific client segment for optimal effectiveness.
SCC's advanced content functionality, such as our lookbook catalog feature, enables customers to browse products directly from images on your web store, allowing for a seamless browsing experience.
Personalize email marketing
You can use web store data to tailor your marketing emails to specific client interests and needs. By leveraging customer data and preferences, businesses can create highly targeted campaigns, boosting engagement and conversion rates.
This tailored approach not only fosters customer loyalty but also maximizes the impact of marketing efforts, making it a must-have feature for any successful e-commerce strategy.
Offer convenience through predictive ordering
Our AI-driven predictive ordering e-commerce feature generates suggestions based on your client's online and offline order history. Leveraging technology such as OpenAI to improve your product descriptions can additionally streamline the process of sharing accurate and relevant product information.
Utilizing web store data is essential in e-commerce, offering insights into customer behavior and preferences.
By analyzing this data, businesses can make informed decisions, optimize products, and enhance user experience, fostering customer loyalty and maximizing revenue potential.
Sana Commerce Insights (SCI) is an e-commerce analytics tool that enables tailored marketing, personalized recommendations, and targeted promotions, ensuring competitiveness in the digital marketplace.
Combine web store behavior data with actual ordering info for better strategic insights with SCI.
Display related products for cross-selling and upselling
Product out of stock? Client looking for an accessory or upgrade? SCC uses product relationships from your ERP to display related items on product pages.
Conclusion
In the ever-evolving landscape of online commerce, mastering the right e-commerce features is pivotal to success. As we conclude our exploration into the world of e-commerce features, it's evident that businesses, especially those in the B2B sector, need a comprehensive solution that caters to their unique needs.
Incorporating these advanced features isn't just a trend; it's a necessity in the competitive digital marketplace. As businesses continue to adapt and grow, staying ahead means choosing a platform that not only understands these requirements but anticipates them. SCC does just that, offering a robust suite of e-commerce features designed specifically for the complex demands of B2B transactions.
By leveraging SCC's B2B e-commerce features, businesses can future-proof their online presence, ensuring they remain agile, responsive, and customer-focused. As you embark on your e-commerce journey, remember that the right features can transform your digital storefront from a mere website into a dynamic, customer-centric marketplace, where every click represents a step toward lasting success. Choose wisely, embrace innovation, and watch your business thrive in the digital age.
Watch Sana Commerce Cloud in action.
Get our on-demand demo now, no forms required.