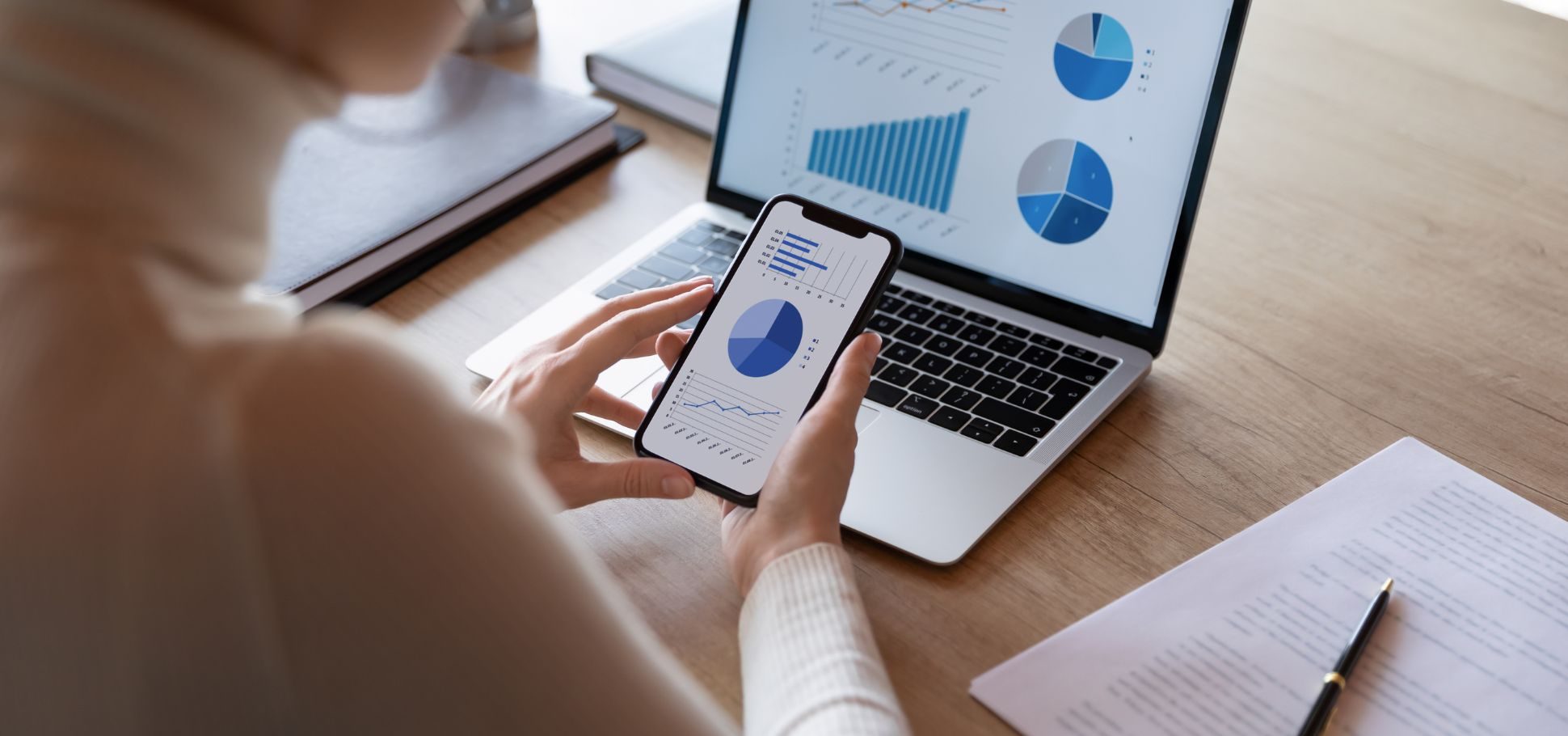 An e-commerce channel can make the work finance and accounting professionals carry out more complicated. Clear accounting guidelines and a financial roadmap can make all the difference between operational excellence and siloed data that cannot be leveraged for strategy.
From security to efficiency, accuracy, and hidden costs, e-commerce best practices for finance and accounting professionals are important to familiarize yourself with. This blog covers:
How you can achieve operational excellence through integrated e-commerce
The common accounting challenges that come with e-commerce implementation
How to calculate the total cost of ownership (TCO) of choosing an e-commerce platform
How to ensure e-commerce security and GDPR compliance on your web store
Here are some key considerations for finance and accounting professionals with organizations looking to embark on the road to efficient e-commerce.
What do finance and accounting professionals need to know about e-commerce?
For B2B organizations adopting an e-commerce channel, understanding the nuts and bolts of how finance operations will work is crucial. From supplier payments to returns, banking fees to payment types, there's plenty to keep track of, and not doing so efficiently can lead to blind spots in understanding channel performance.
Wondering what the ROI of a new e-commerce project might be?
We've got you covered. Use our ROI calculator for an estimate.
How to achieve e-commerce efficiency as a finance professional
The right e-commerce tooling combined with strategic planning can help make any transition or focus on e-commerce smoother. Integrated e-commerce supports you on the path to achieving operational excellence. It offers a self-service portal for clients and automates the complete ordering process, which means reduced manual work and less room for error.
Here are a couple of key components for an efficient e-commerce channel as an accounting and finance professional:
A streamlined order-to-cash process
A streamlined order-to-cash process is essential to business success – this begins the moment a customer places an order, and includes the following steps:
Step 1: Order management
Step 2: Credit management
Step 3: Order fulfillment
Step 4: Order shipping
Step 5: Customer invoicing
Step 6: Accounts receivable
Step 7: Payment collections
Step 8: Reporting and data management
An ERP integrated e-commerce solution can optimize your company's entire O2C process. With all your data managed and stored in a single source of truth —your ERP— you can increase effectiveness of internal controls for an error-free order process.
Simplified invoicing and increased accuracy
With an integrated e-commerce solution, you can accept payments on open invoices directly from your web store. Customers have the option to pay multiple outstanding invoices at the same time. This works because online open invoice payment is seamlessly integrated with the sales order processing and cash management modules in your ERP system.
Time is money, and being able to simplify invoicing online not only saves you time, but also decreases the likelihood of human error by accounts payable representatives.
What are the challenges accounting professionals in e-commerce deal with today?
If you're an established business or just starting off, keeping track of your e-commerce finances is always a priority. Here are some essential considerations you need to turn e-commerce accounting into a natural part of your daily operations.
Caring for Bookkeeping and Accounting Solutions
Maintaining the records of all your organization's transactions in a timely fashion is crucial for your business. It also saves time, since you don't have to go searching for documentation each time you need it.
Integrated e-commerce can help with accounting and bookkeeping, thanks to:
Real-time, always-on access to financial information: An integrated e-commerce solution allows you to have real-time access to your web store's back end, and to make this accessible to multiple users within your organization. This is especially important if your company works with an e-commerce bookkeeper in a different part of the country.
Easy integration of business solutions: While setting up integrations between the various business solutions your company uses is no small feat, after the initial setup, maintaining those integrations is easy with ERP integrated e-commerce software.
Collecting sales taxes
One of the biggest challenges facing businesses that sell online is collecting sales taxes. For any traditional brick-and-mortar business, there are clear jurisdictions for sales-tax liabilities, that are determined by the business' physical location (city, country, or state).
E-commerce expands a merchant's reach to potentially a global market, which in turn expands sales-tax exposure. The rules about taxation worldwide are constantly changing – and they will affect you. Learn more about b2b e-commerce sales tax.
Although e-commerce can increase the challenges faced by your business when it comes to taxes, opting for an e-commerce solution that is built directly into your ERP can help you increase efficiency.
Your IT maintenance might be costing you.
Learn more in our latest report on maintenance.
How to calculate total cost of ownership (TCO) when choosing an e-commerce platform
According to research conducted by Forrester, as many as 43% of companies underestimate the cost of their e-commerce platform.
Depending on the e-commerce solution you choose, the total cost of ownership (TCO) can quickly add up. Different e-commerce platforms (such as integrated or interfaced solutions) have very different setups and pricing structures.
Before choosing an e-commerce solution for your company, ask about any costs you can expect not just pre- and during implementation, but also after your web store is up and running, to ensure you pick the right solution for your budget.
For e-commerce platforms that are not truly integrated, hidden costs can include:
First-time experimentation and customization costs
The cost of multiple interfaces
Time spent between two systems
The financial need for a scalable web store
How to ensure e-commerce security and GPPR compliance
E-commerce security is on every organization's list of concerns, but for accounting and finance professionals, the looming threat of potential costs is even more significant. According to the 2022 IBM Cost of a Data Breach Report, the average cost of a data breach last year was $3.28 million. This can be a huge financial hit on top of what your business may have already spent on proactive security measures.
The key to staying on top of these threats is to take action (with your budget in mind) that both prepares you for existing threats and puts the right protection in place for impending threats.
Integrated e-commerce helps keep e-commerce security a priority. At Sana Commerce, our e-commerce software is evaluated, tested and certified by Lionbridge, Microsoft and SAP. And because excellent security starts with your source code, our developers also apply best practices as defined by the Open Web Application Security Project (OWASP). Learn more about data security for B2B e-commerce.
Estimate your TCO with ease.
Use our TCO calculator now