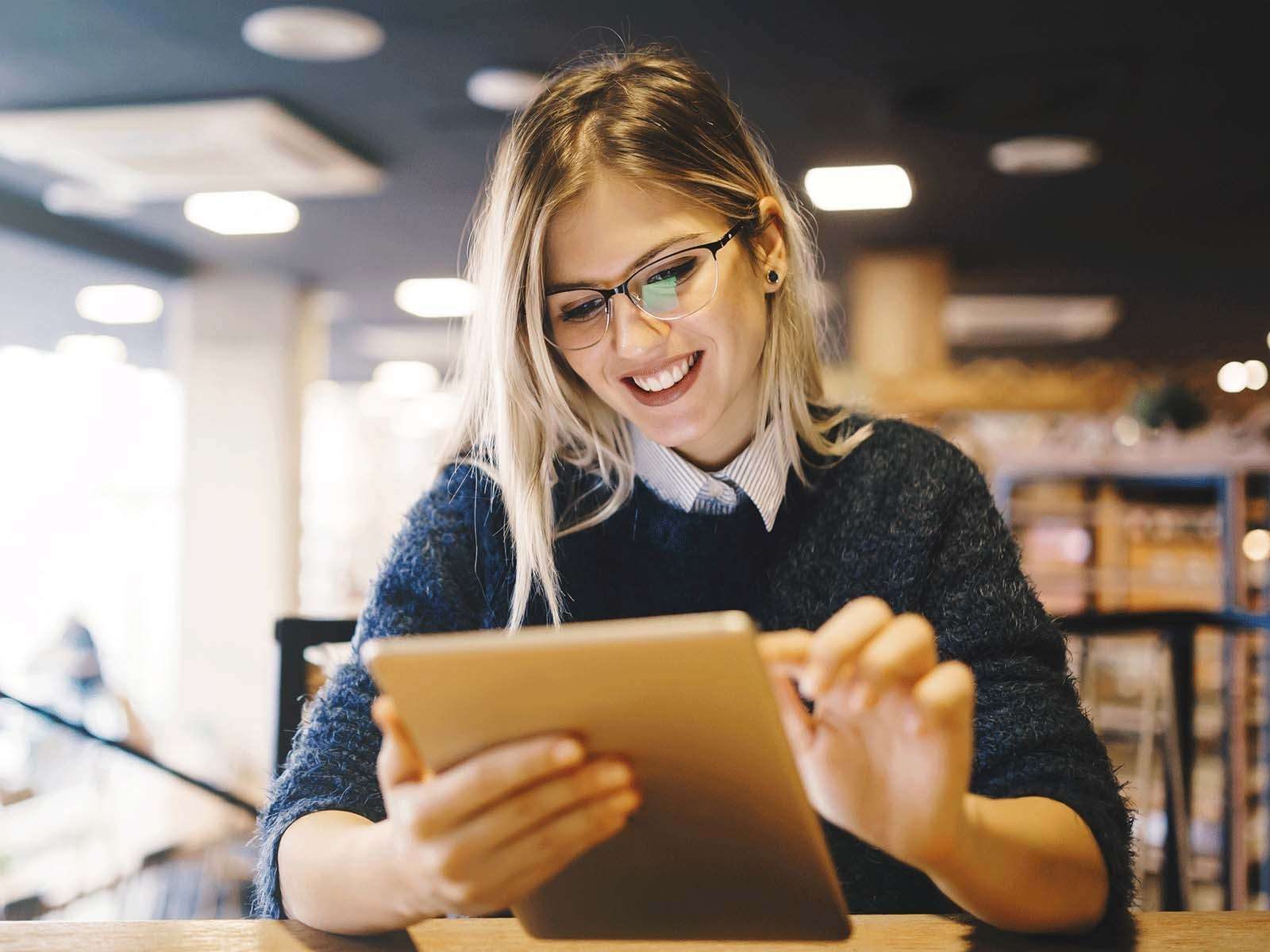 Sales tax for e-commerce: do you have the data and technology you need to stay compliant and avoid fines?
Tax is a complex enough topic when it comes to existing processes within a single jurisdiction, let alone when adopting a new sales channel, expanding to a new market, or both at the same time. Staying compliant can be costly, both in terms of time, effort, and capital. And that's without considering the consequences of failing to comply.
However, uncharted fiscal territory is no reason to let an opportunity pass you by, particularly when there are technological solutions to make it easier to understand and follow complex, unfamiliar tax laws.
To help you better understand the indirect tax challenges of expanding your sales either across borders or across demographics, we interviewed the experts at Avalara, a Sana partner specialized in indirect tax solutions: Scott C. Peterson, Vice President of U.S. Tax Policy and Government Relations and Richard Asquith, VP of Global Indirect Tax.

Note: Legislation concerning indirect taxes such as sales tax and VAT can differ greatly from country to country, so it's impossible to cover every single aspect in a single article. That's why we've limited the scope of our article to four regions: the U.S., the UK, the Netherlands and Germany.
Jump straight to a specific topic:
Entering a new market
Selling overseas opens up new avenues for growth, but not without a price. Not understanding and complying with your new market's tax laws can have serious consequences. We asked the experts at Avalara about indirect taxation challenges and how they differ between the U.S. and Europe.

What are the most common indirect tax challenges you see in the U.S.?
Scott C. Peterson: The U.S. federal government doesn't have indirect taxes. In the U.S., the challenge is keeping up with all the state and local governments that do have this type of tax. There are over 16,000 indirect tax jurisdictions in North America, and many of them have distinct tax rules and rates.
When it comes to selling into the U.S., companies must deal with indirect taxes on a state and local level. This greatly increases the complexity.
A company must know where to register on a state-by-state basis — sometimes companies are even required to register with cities and counties. In addition, local rules vary, including what gets taxed, how much tax to apply, and how to file a return and pay the tax.
And what common indirect tax challenges do you see in the UK, the Netherlands and Germany?
Richard Asquith: The challenges for these three countries are identical as they are all members of the European Union, and therefore have to follow the EU VAT Directive (law).
For selling into the European countries, the top two challenges are knowing where to VAT register, and dealing with the bureaucracy of the actual registrations.
To know where to register, companies must track the VAT registration thresholds. All three of these European countries have the same annual sale threshold, about €100,000 per annum. But most other EU countries have a much lower threshold. Manually tracking thresholds can be a time-consuming task.
Businesses also have to understand that the way they manage trade impacts registration requirements. Issues such as who is responsible for clearing the goods through customs affect whether registration is required, and not all companies have the same policies. More companies are registering so their B2C customers don't get a nasty customs and import VAT charge. This does require the U.S. entity to register.
Getting VAT registered is a bureaucratic and highly manual process. All the countries have differing requirements on the forms to be filled, and supporting documents that are required. Germany and the Netherlands will require everything in German and Dutch, respectively. The Netherlands will oblige U.S. companies to appoint a local tax representative, which adds to compliance costs.

What's the potential negative fallout of not conquering these challenges?
Peterson: In the U.S., the primary challenge is being audited, as well as owing tax, penalties and interest due to noncompliance. Also, in most states it is a crime to conduct business without being registered, and it is a crime in every state to collect the tax without being registered.
Asquith: For the European countries, not being properly registered will mean potential fines and penalties. Most come with cumulative late interest payments, too. If a U.S. company tries to land stock in one of these countries without the right VAT registration number, the goods will be held up in stock.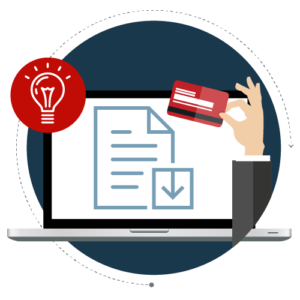 Branching out from B2B to B2C
It isn't just new regions that can affect your tax obligations: selling directly to consumers for the first time can also bring its own compliance challenges.
What kind of new indirect tax legislation do companies have to consider when moving beyond B2B sales?
Peterson: In the U.S., many B2B sales are exempt business purchases. The challenge for exempt purchase is knowing what products and services states exempt, knowing who are exempt purchasers, and knowing what type of uses a product may be exempt for.
Businesses expanding to B2C sales should be aware of new legislation aimed at getting more sellers to collect tax. States are getting creative with the way they define nexus to try to re-capture some of the tax revenue lost because of untaxed online sales.
Asquith: In the European countries, VAT is a tax on the final consumer. That means U.S. companies will always have to have a VAT number if they wish to clear the goods through customs and to sell to the consumer without hefty import VAT charges.

How has the growing prevalence of online sales affected indirect tax legislation and guidance, particularly for international sales?
Peterson: As more consumers purchase online in the U.S., many of those sales go untaxed because the states did not have the authority to require them to collect. The result is that the states are becoming very aggressive in thinking of new ways of getting at those companies.
Many companies do not realize that some states may require them to register to collect sales tax, even if the companies lack a physical presence there.
Asquith: Many European countries, including the ones mentioned above, have lost billions in online B2C VAT fraud. This has meant countries are imposing draconian measures and checks on foreign sellers. Increasingly, freight forwarders and warehouses will require more documentary proof that merchants are properly VAT compliant.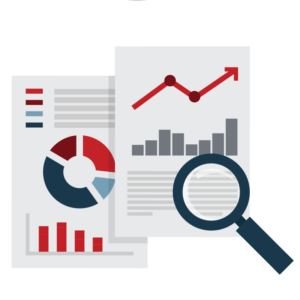 Mastering tax compliance with technology
ERP systems can do a lot of heavy lifting when it comes to financial operations and processes. However, they are not always the right tool for managing complex indirect tax determination. That's where specialized solutions such as Avalara come in.
With Sana Commerce, you can leverage the Avalara sales tax add-on with any Dynamics AX-integrated web store.
Where do ERP systems fall short when it comes to tax automation, and what effects does this have on businesses and their clients?
Peterson: Some accounting and ERP solutions are able to calculate sales tax based on zip codes, but there are many instances where local taxes vary even within a single zip code. So calculating sales tax that way will not always be accurate.
They also tend to have challenges with managing product or entity-based exemptions — things like taking sales tax holidays into consideration, and ensuring an up-to-date exemption certificate is on file.
Asquith: Few ERPs can track fully the varying indirect tax rules between countries, meaning tax calculations may be wrong and subject to fines. In addition, they will not be able to product the local tax returns, or file them. This creates a major manual workaround, requiring detailed knowledge of the different exact rules per country, and lots of manual checking of individual transactions.
How does Avalara's tax automation solution fix these issues?
Asquith: Avalara goes to the heart of the indirect tax compliance challenge. It can accurately calculate the VAT or sales tax amount due at the time of the transaction, and then help produce a fully compliant return at the end of each month or reporting period. This means companies do not have to track all the local legislation, tackle foreign language obstacles, or manually try to file tax returns.
At what point should a company consider a dedicated tax automation solution?
Peterson: In the U.S., typically any company dealing with collecting and remitting in multiple states (or even just one of the more complicated states) likely feels the pain of all the manual work that goes into searching for the most up-to-date rates and taxability rules for each different customer location.
Another time companies typically look into automation is after they've been through an audit. It's obviously more ideal to begin the process before that, but companies often won't know they're not doing it properly until the auditor tells them.
Asquith: Some companies can, in a limited number of circumstances, trade across borders without worrying about the local indirect tax. However, this will likely mean a poor experience for the consumer, who may end up with a big and unexpected tax bill.
This kills repeat sales.
So the best time to think about an automated solution is as soon as a company starts thinking of selling abroad.
Are there any industries that benefit from tax automation in particular?
Asquith: Most industries benefit from indirect tax automation. One to highlight in European countries is sellers of goods and digital services to consumers. According to the European Union's own estimates, the bill for manual compliance can be almost €6,000 per annum per country.

Looking forward
What further changes in indirect taxation and online sales do you anticipate in these four regions? And what can merchants do to prepare?
Peterson: I believe U.S. states will continue to become more aggressive until they require every company, both those based in the U.S. and elsewhere, to collect their sales tax.
Asquith: More anti-VAT fraud controls are expected.
We expect the major online marketplaces to start demanding proof of VAT compliance from sellers on their platforms. It's important therefore to get fully registered and filing to avoid being banned from the major markets.
Discover what sales tax changes will mean for e-commerce.
Stay compliant with ERP-integrated e-commerce
Don't get caught out in an audit. With Sana Commerce, your ERP system is the engine of your web store. That means that your indirect tax determination and validation takes place according to the established business processes in Dynamics AX.
For more information about Sana Commerce for consumer web stores, download your free factsheet now.
ERP is the secret tool to outshine competitors
Want to learn more?