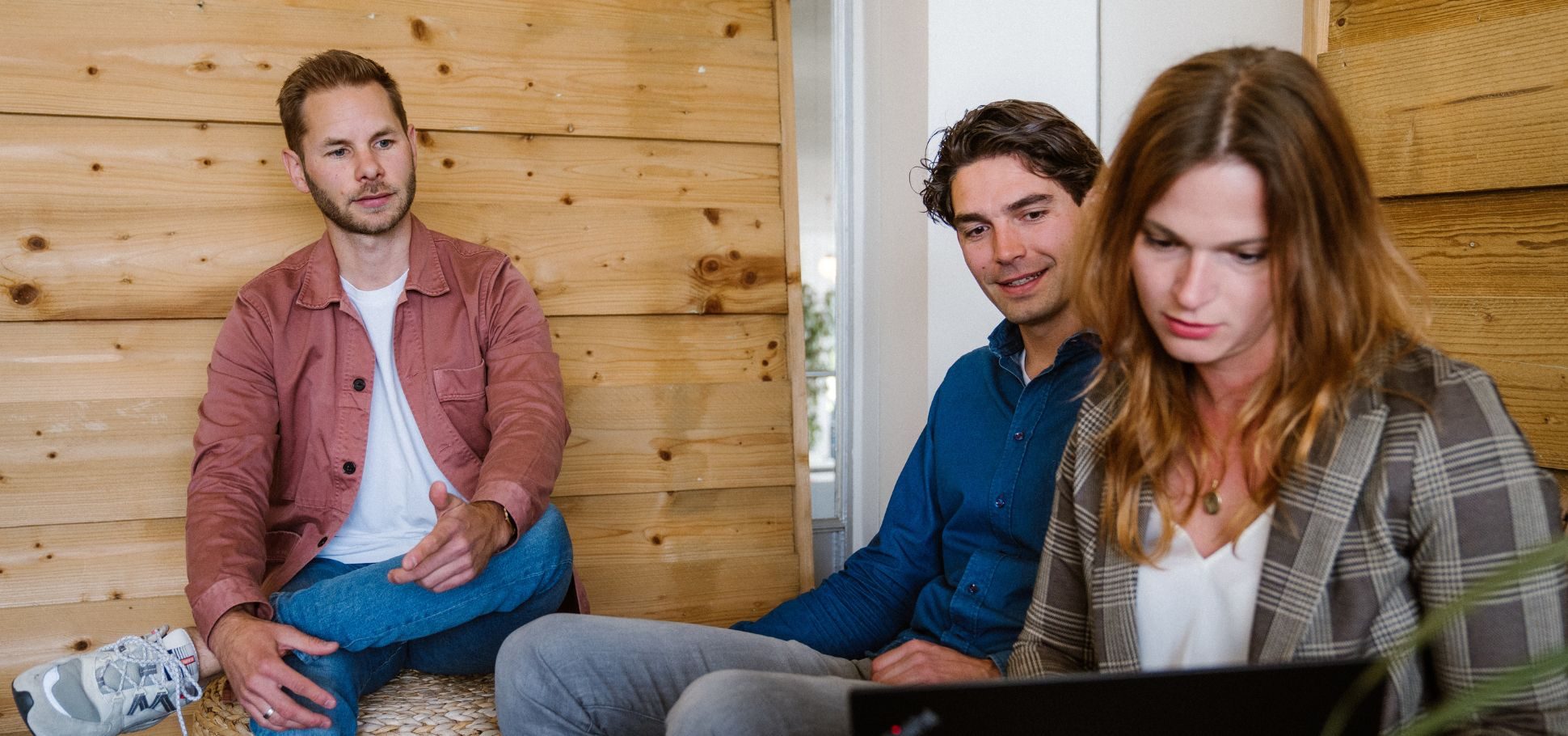 For B2B sales teams being told their online channel should be transforming their strategy, online customer adoption can be a serious hurdle. This is a problem that is all too familiar for most sales leaders and sellers: investing in a channel that is meant to make your job easier at best keeps it the same, only with higher KPIs, and at worst complicates it, presenting new problems.
Introducing B2B E-Commerce Accelerated: a new podcast hosted by Tim van Hattem, Executive Vice President, Enterprise, and Ruben Mink, CEO, EMEA & APAC, of Sana Commerce. The podcast covers issues that B2B sales leaders and sellers deal with today, featuring anecdotes, lessons, and breaking trends emerging from the industry.
In their first episode, they address online customer adoption, and using real-life examples, five of the most common issues that arise from low adoption.
A globally-renowned manufacturer – with a 3% customer adoption rate
What does poor online adoption look like in real-life? Ruben takes the example of a global manufacturing company who are a leader within the flooring industry. Despite having e-commerce experience, however, their impressions of an online channel was that it had a low ROI.
The reason? This incredibly successful organization had a customer adoption rate that averaged 2-3%.
For even successful and well-established organizations, customer adoption can be a problem that is challenging to troubleshoot. The right tooling can make a significant impact here. It was clear this manufacturing giant was struggling to offer an online purchase experience that could compete with its offline counterpart.
When adoption is not made a priority, the value of a fully functioning online channel can be felt: your customers unlock a new level of convenience and are able to rely on an always on channel. Your sales teams can begin to take on a role that is more consultative and focus on higher-level strategy and selling.
Heavy equipment is another industry that is a good example of this: without exception, in-person sales is a necessary component for this industry. Sales teams that are occupied with fulfilling spare parts orders are naturally spending less time on 'higher-value' orders, ones that can help with driving revenue or retention.
The comprehensive guide to customer adoption.
How do sales leaders combat low online adoption rates? Read our B2B E-Commerce Adoption Guide here.  
3 common reasons for poor online customer adoption
Poor customer adoption of your web store often indicates that there's an underlying problem with the channel itself. However, there is no magic bullet – customer adoption is something that needs to be worked on consistently for improvement.
Here are a couple of the most common causes for poor online customer adoption:
#1: Low Trust: If your online channel isn't a source of accurate and up-to-date information, it's likely that your sales teams do not trust it enough to promote to customers. An integrated e-commerce solution ensures you firstly have an effective online channel, one that your sales teams will have no struggles promoting to their customers either.
#2: Unreliable information: B2B buyer relies on transactional critical data like pricing and inventory to complete the order. If customers can't trust the data they refer back to the sales reps, resulting in a low adoption. Integrated e-commerce can help facilitate this, preventing the common frustrations your customers might experience when shopping online.
#3: Poor communication: In especially traditional industries, customers who find in-person ordering within their comfort zone might struggle to make use of an effective online platform. In these cases, incentivizing online purchasing and ensuring you're able to deliver a seamless experience will help encourage online customer adoption.
Do web stores really transform B2B sales strategy?
An effective web store (that is, one with consistent customer adoption rates) can make a serious impact on sales strategies. They do so by providing new opportunities that allow customers to reach and engage with your offering.
An effective online channel that has a steadily growing adoption rate can transform your sales teams in the following ways:
Expanding your customer base: an online channel gives you access to a larger audience, creating new opportunities for sales.
Streamlining processes: B2B can involve an especially tricky purchase process – web stores can streamline this and enable seamless purchase experiences for your customers.
Enable personalized experiences: with advanced insights into user behavior, B2B web stores can tailor customer experiences to rival offline ones.
Improve customer experience: an effective sales channel can provide your customers with easy access to purchase critical information, putting convenience and reliability at the forefront.
The comprehensive guide to customer adoption.
How do sales leaders combat low online adoption rates? Read our B2B E-Commerce Adoption Guide here.  
How sales leadership teams can drive revenue more efficiently
Sales leaders can often feel the pressure of driving results, especially after being provided new tooling. Here are some strategies to help drive revenue efficiently and ensure your teams are leveraging the tools available to them:
Setting clear targets: Sales leadership teams should establish clear and measurable sales goals, aligned with overall business objectives, to provide direction and focus for sales teams. These goals should be regularly reviewed and adjusted based on market conditions and sales performance.
Strengthening sales strategy with data: Sales leaders should leverage data analytics and customer insights to develop a data-driven sales strategy that identifies key revenue drivers, target markets, and customer needs. This can help sales teams prioritize sales efforts and allocate resources more effectively. A well-adopted online channel can help considerably here.
Keep sales teams motivated: Sales leaders need to be able to keep their teams motivated and engaged to get the best performance. Here also, tooling can help. Empowering your teams with the right tools to do their jobs efficiently can get them engaged and motivated to meet their goals.
Optimize sales processes: Leadership teams need to constantly evaluate and optimize their processes to improve efficiency and reduce overall cost. This can include a revision of the lead generation, qualification, and conversion process. Adopting automation technologies will reduce manual workload and improve general productivity.
Foster cross-team collaboration: Sales leadership teams should foster collaboration and communication across teams, including marketing, customer service, and product development. With this, you should be able to better understand customer needs and revenue opportunities.
By adopting these and other strategies, sales leadership teams can drive revenue more efficiently, improve sales team performance, and increase profitability. Don't forget to subscribe to Ruben and Tim's new podcast for strategies that are guaranteed to keep your sales teams performing at their optimal level.
See Sana Commerce Cloud in action
Consistently ranked the best tool for B2B professionals looking to drive revenue online.