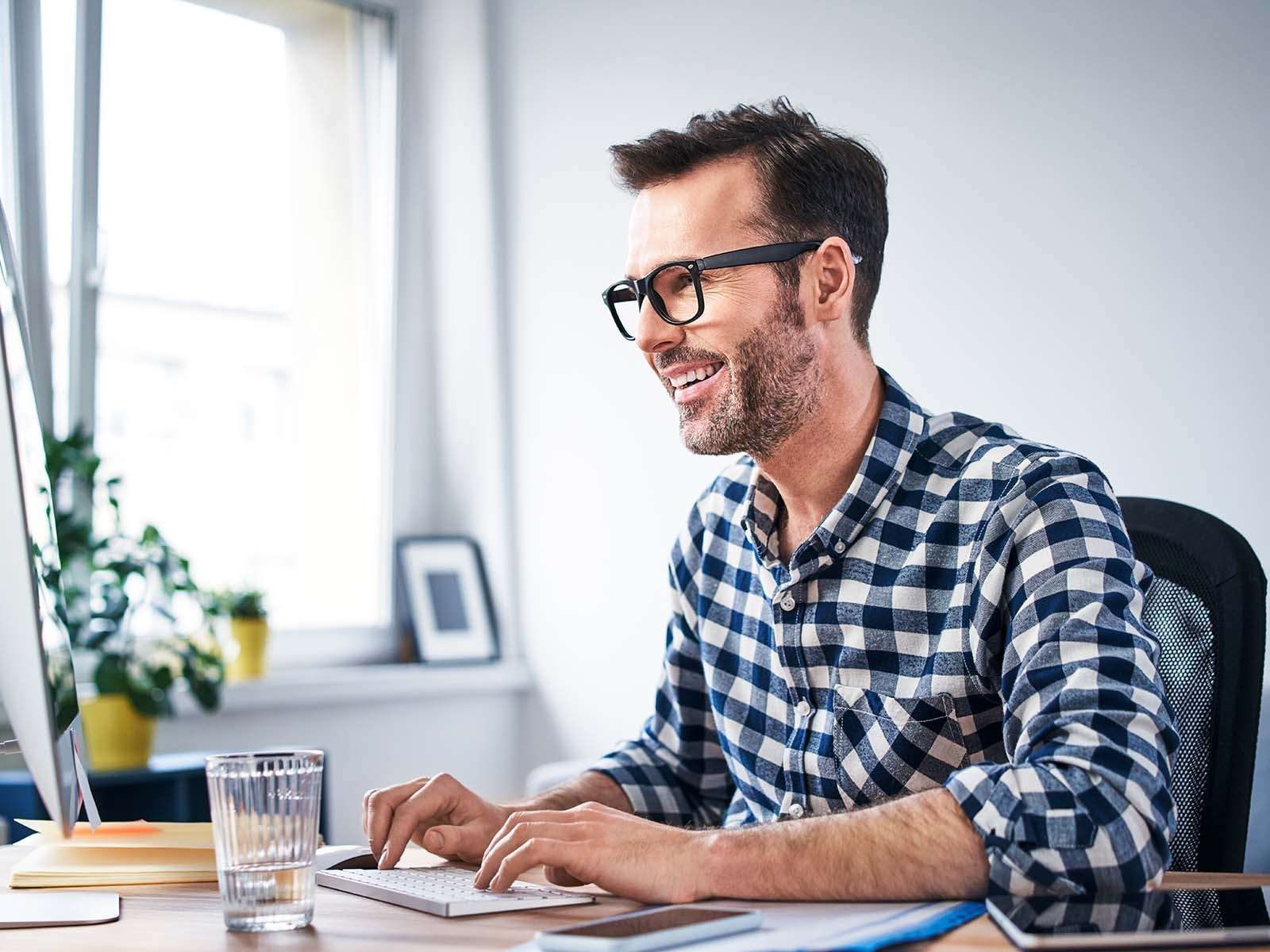 While it may seem like no more than a long-trending buzzword, Industry 4.0 —as a topic of conversation— highlights a few important priorities in the electronics industry: e-commerce and innovation. Here are the 4 electronics industry trends that are bringing us closer to making Industry 4.0 a reality.
What is industry 4.0 (and how will we achieve it)?
Marketplace chatter has revolved around Industry 4.0 —or the fourth industrial revolution for manufacturing— for years. The sustained misconception, however, is that Industry 4.0 is an independently developing phase of digitization that is just around the bend.
On the contrary, it should be viewed not as an inevitable reality, but as a destination or a goal. Organizations in the electronics manufacturing industry should work toward embracing innovation in order to achieve an Industry 4.0 world, rather than waiting for Industry 4.0 to simply happen.
Realistically, Industry 4.0 will not be fully established (until after a trial-and-error and development period) for quite some time, but: here are four electronics industry trends that suggest we may be accelerating our move towards Industry 4.0.
4 electronics industry e-commerce trends (to enable digital acceleration)
1. E-commerce is enabling (much-needed) supply chain optimization.
For electronics manufacturers (OEM), the supply chain is being transformed. Like the rest of the industry, it's moving toward digital (with a goal of leveraging online channels and tools to drive efficiency, offer visibility into business processes, and maximize sales).
In the electronics sector, "we now see the specter of digital transformation poised to change everything," says IDC. With 87% of B2B organizations now believing e-commerce is essential to their digital transformation, we can assume that e-commerce is also a massive and critical part of digitizing the electronics supply chain.
With e-commerce, the electronics industry's supply chain today already benefits from:
Clearer SKU visibility and management
Improved returns logistics
Better inventory visibility, management, and optimization
More efficiency and cost control
With these wins already taking place, it's only a matter of time before the OEMs take the next step toward leveraging online channels to achieve even more of their goals.
Want to learn more? Read our recent blog for 7 tangible tips to tackle the electronics supply chain with e-commerce.
2. Automation is (still) a challenge — and an opportunity.
Per a recent report by Roland Berger, electronics manufacturers are not currently taking full advantage of Industry 4.0-facing innovative solutions and technologies, but could improve their EBIT (earnings before interest and taxes) by 9% by doing so.
A large part of this move toward innovation should be driven by automation (as it is in many other industries). But surprisingly, the electronics industry has a long way to go when it comes to taking major strides toward automation.
According to a 2019 Forbes article:
"While automation is hardly a new trend in electronics manufacturing… [the industry] is not nearly as automated as you might think. While circuit boards have been assembled by robots for years, most of the final assembly of the electronics you use every day have been touched by tens, if not hundreds, of human hands: placing components, screwing in screws, routing wires and cables."
A move away from processes so heavily influenced and driven by manual tasks can ultimately move the industry toward some of its biggest goals: cost reduction, higher margins, and increased efficiency and flexibility. Nonetheless, this is still not the case.
As long as it remains top of mind for industry executives, automation can begin to infiltrate existing processes and organically meld its way into current ways of working. The industry just needs to get moving.

3. The internet of things (IoT) is driving massive demand for semiconductors.
The semiconductor industry —including products like resistors and transistors— has expanded across the globe in the last few decades, due largely to skyrocketing demand. But why?
According to a recent article by Stratfor:
"Semiconductor manufacturers create the computer chips that power today's growing multitude of electronic devices — from coffee makers to self-driving cars, and everything in between."
This means that, as the number of electronic devices consumers use grows, so does the need for more —and more tailored— computer chips and semiconductors.
This growth is also fueled by the new technical requirements that come with the evolution of The Internet of Things (IoT). For example, the standard chip specifications for a smartphone are vastly differently from those required to power speech or facial recognition functionality. Despite it often being thought of as tomorrow's reality, the IoT is already making the breadth of technical requirements that need to be met in the electronics industry wider.
As a result of this demand and growth, the market share of the semiconductor segment is expected to increase by as much as 8% by 2022 (Stratfor). Within the same timeframe, the IoT market in consumer electronics will grow 24% to $124 billion.
Ultimately, what the jump in demand for (and production of) more semiconductors tells us is that digitization is a priority, and a gap that the electronics industry is actively looking to address — even as the scope of what's required continues to change alongside technological developments.
The IoT is here, now, and its impact shows no sign of deceleration.
4. The impact of artificial intelligence (AI) on electronics industry e-commerce is high-priority.
A recent IBM study highlighted a shift in the electronics industry: AI is no longer just a good idea for a later date in time. In 2018, 34% of C-suite executives in the electronics space expect to invest in AI within the next 2-3 years. This active investment is due to a clearer understanding of its benefits — and the risk that lies in not prioritizing AI.
Over 40% believe that AI will have a significant impact on their competitive advantage within 3 years.
Today, only 19% of the electronics industry's c-suite executives believe it has that same level of impact.
Additionally, there is now a fundamental awareness of just how impactful AI can be for the electronics industry. This includes boosting productivity, enhancing forecasting capabilities, and optimizing business processes, among others.
Here are the top benefits identified by the industry executives surveyed by IBM:
As more advanced, interconnected technologies emerge, and as machine learning becomes commonplace in the electronics sector, stepping into Industry 4.0 will quickly become a more achievable short-term goal. AI is just one of many ways the industry will expedite this digital shift.

Dive deeper into today's electronics industry trends
In the electronics industry, e-commerce is projected to continue to grow —at a rate of 4% year-over-year, to be exact. Organizations within the sector should take care to enable and support this growth by embracing innovation and automation — and to avoid deterring it with inefficient or outdated processes and technologies.
For a more extensive overview of relevant trends and opportunities, read our 2019 Electronics Industry Trend Report.
The ultimate guide to e-commerce for the electronics industry
How to make your business processes as advanced as your products.