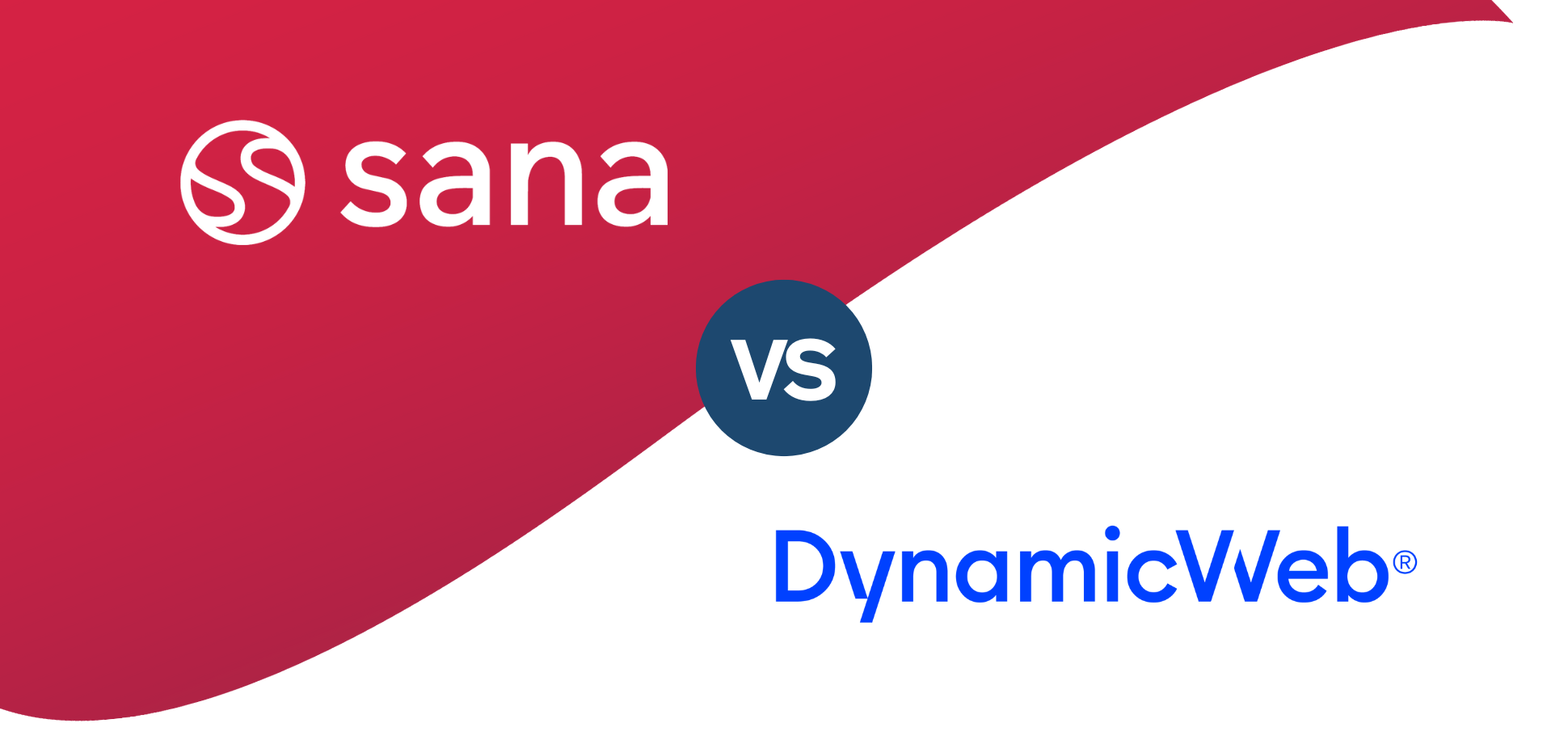 We often see trendy buzzwords, like "digital transformation" and "end-to-end solutions" gracing the websites of many organizations: all of whom hope to capitalize on the terms' momentum in order to drive more business and stay ahead of the curve. But for many businesses seeking out a new digital investment, or maybe already evaluating alternatives in their e-commerce platform comparison, the term that gets most often tossed around, albeit incorrectly, is "integrated e-commerce."
The problem lies in the lack of clarity about what integration truly means, and in the fact that Sana Commerce's unique approach to integrated e-commerce for Microsoft Dynamics and SAP ERP systems is the only one of its kind.
So then, what is integrated e-commerce?
While many other e-commerce software vendors in the market position their product as an "integrated" solution, most (unlike Sana Commerce) must use middleware or APIs to transfer data from the ERP system into the web environment.
One such example of these vendors is Dynamicweb: a self-proclaimed "digital experience platform" including e-commerce, marketing, CMS and PIM. (Notice that ERP integration is not a focus of how their business is positioned and consider — why not? The remainder of this blog will also offer more clarity.)
Truly integrated e-commerce, like what's possible with Sana Commerce's platform, doesn't just leverage your ERP data. It turns your ERP system into the foundation of your e-commerce experience, and strategically leverages the complex logic and data in your ERP system, without requiring replication.
With Dynamicweb, for example, adding functionality to your web store from data that already exists in your ERP system still requires heavy front-end customization to make possible. Although we also come across our own fair share of customized projects as well, with Sana Commerce, much of that same functionality that requires customization with Dynamicweb (especially B2B functionality), is available out of the box.
While the Sana Commerce platform also leverages API services, our solution is built partially within the ERP system, by modifying elements and tables within it: ensuring true, real-time integration that doesn't require additional software to facilitate that data exchange.
If you're about to begin or are in the middle of, your e-commerce platform comparison, the remainder of this blog will help you understand the key considerations to keep in mind across solutions, so you can make the strongest choice for your business:
1. Recognize the value of ERP expertise
As mentioned earlier, Dynamicweb is focused on e-commerce, PIM, CMS and marketing. ERP integration, while claimed to be a benefit of the solution, is an afterthought.
This may work fine for businesses for whom ERP integration is not a priority, but the reality is: In a B2B scenario, you may be dealing with too much complexity to forgo this option. On the other hand, with Sana Commerce, your ERP is always our first step.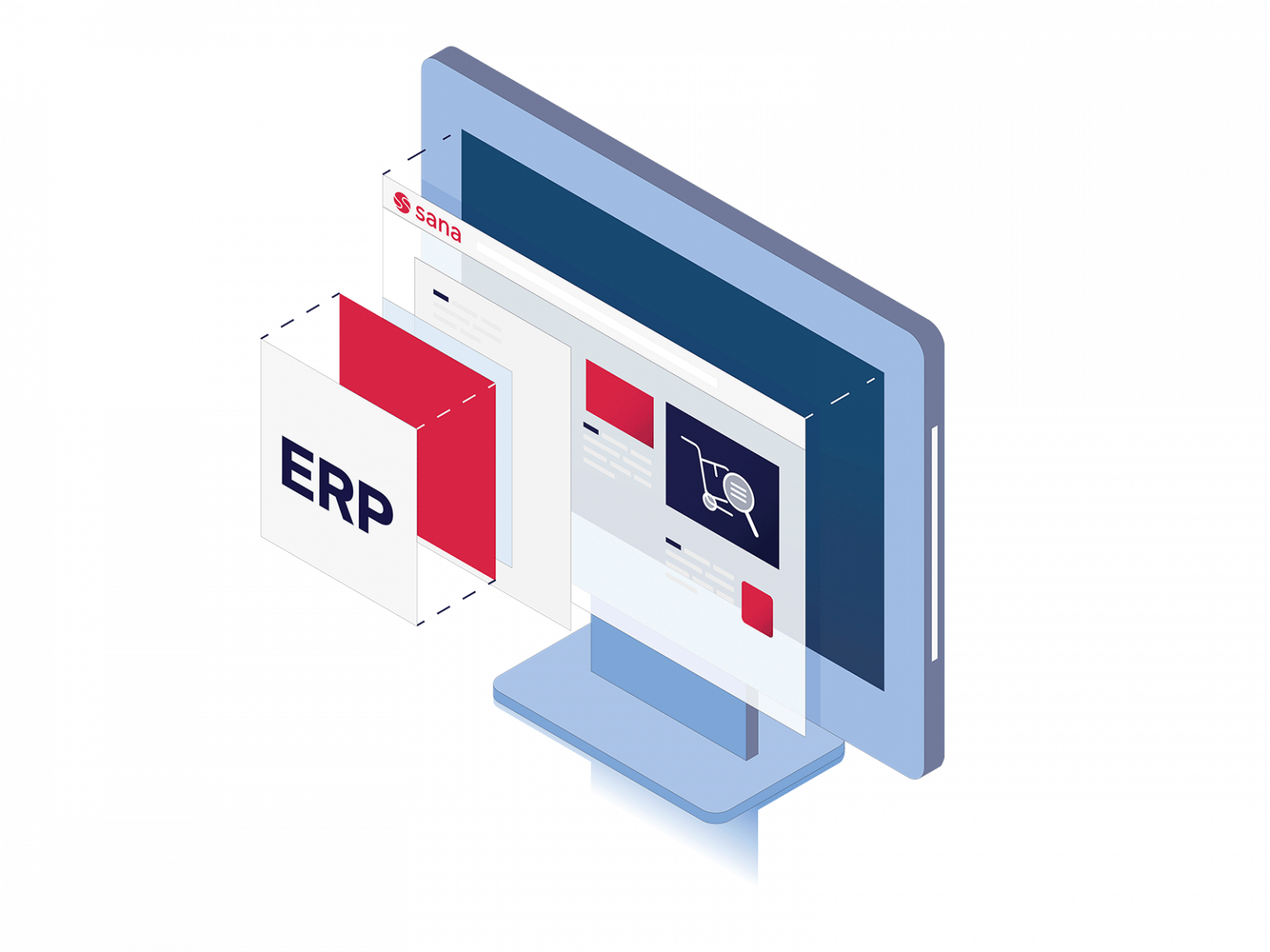 At Sana Commerce, we understand both e-commerce and Microsoft Dynamics and SAP ERP systems inside and out. Because we work within the ERP system and because our solution allows us to directly modify elements in customers' ERP systems to install Sana Commerce, we come equipped with deep ERP expertise on our own. Paired with our expansive network of ERP partners, you'd be challenged to find another provider with B2B capabilities as strong that also has ERP knowledge as extensive.
When building your e-commerce vendor shortlist, think about which provider is prioritizing the same mission, values and goals as your business.
If strategic ERP data integration is something you're looking for, be wary of settling for a solution that offers anything less. On the other hand, if your business is looking to simply launch an online presence quickly and perhaps worry about optimizations later, Dynamicweb could be a good starting point.
Which solution is right for you?
Compare 3 top-ranking e-commerce providers in this latest report from the global leader in software review platforms, G2 Crowd.
2. Consider the B2B use case fit
As we've already briefly touched on, one factor about the Dynamicweb solution to keep in mind is: because the solution is not truly ERP-integrated, providing complex ERP functionality (particularly for a B2B use case) often requires a highly customized project beyond what the vendor's out-of-the-box (OOTB) offering and price may have looked like at first glance.
Consider how this may impact the scope of your e-commerce project, your implementation timeline and your budget. Dynamicweb may be the right choice for B2C-focused businesses who have a simple requirements list for their e-commerce solution, or are perhaps trying out their first web store and looking for something foundational to get started.
This may not be the case if you're looking for something more robust, or if you're aware of complex pricing, product configurations, etc. that will require a heavily customized B2B e-commerce project.
To share a brief example:
We recently spoke to a prospective customer who once ran on Dynamicweb. They shared that after a two-year e-commerce implementation process, they found that they had to go back and add more and more customizations to their requirements list any time they wanted new functionality on the web (even if that functionality already existed in their ERP).
Why?
Because while about 65% of their requirements were included as part of the standard OOTB Dynamicweb solution, the other 35% were not. In the short term, this led to extended timelines and broader project scope.
However, it's easy to see how this challenge (especially if you select an e-commerce solution that's not the right fit for your particular business model) would become exponentially more difficult as this business attempted to scale or expand with this kind of e-commerce solution at the core of its digital strategy.
3. Look out for the (innovative) e-commerce leaders
One of the more notable aspects of Sana Commerce's approach to e-commerce is our investment in and commitment to value-based product research and development (R&D). We stay ahead of customer, business, and market demand by folding key feedback into our product roadmap and keeping an eye on the demands of the worldwide markets within which we operate. This means innovative, future-ready, and cutting-edge product updates driven by a team of 100+ dedicated product professionals.
This, of course, led to the recent launch of our latest product, Sana Commerce Cloud: the only ERP-integrated e-commerce platform built to foster lasting customer relationships by offering unmatched convenience, reliability, and flexibility to evolve.
Sana Commerce Cloud is among the first to be built on a React.js framework and to enable a headless commerce experience. It has a more extensive range of OOTB capabilities than any Sana Commerce product yet. And it's the very first to leverage single-page applications (SPAs) for a B2B use case, improving the buying experience and boosting performance. It offers analytics, CMS, and marketing capabilities (including a new drag-and-drop in-page content editor) on par with Dynamicweb, plus much more comprehensive integration and more innovative functionality.
We've got lots to offer. But don't just take our own word for it.
Our reputation speaks for itself. In fact, we maintain consistently stellar (4.5+ stars) e-commerce software reviews from real users on both Capterra and G2.
E-commerce platform comparison: How to decide
Once you have a solid grasp on the nuances that differentiate a variety of e-commerce platforms, all that's left to do is select your preferred partner from your shortlist. But how? As we've covered, considering your use case is crucial – as is choosing a reputable partner with the right kind of expertise for your business.
Here's a 5-minute decision-making template with a handful of guiding questions to help you determine the kind of e-commerce solution for your organization.
If you're concerned about your budget, use our TCO calculator to compare the long-term cost of different solutions.
How do users rank Sana Commerce?
Learn how key e-commerce features rank with users of Sana Commerce, Magento and SAP Commerce Cloud in G2 Crowd's latest comparison report.