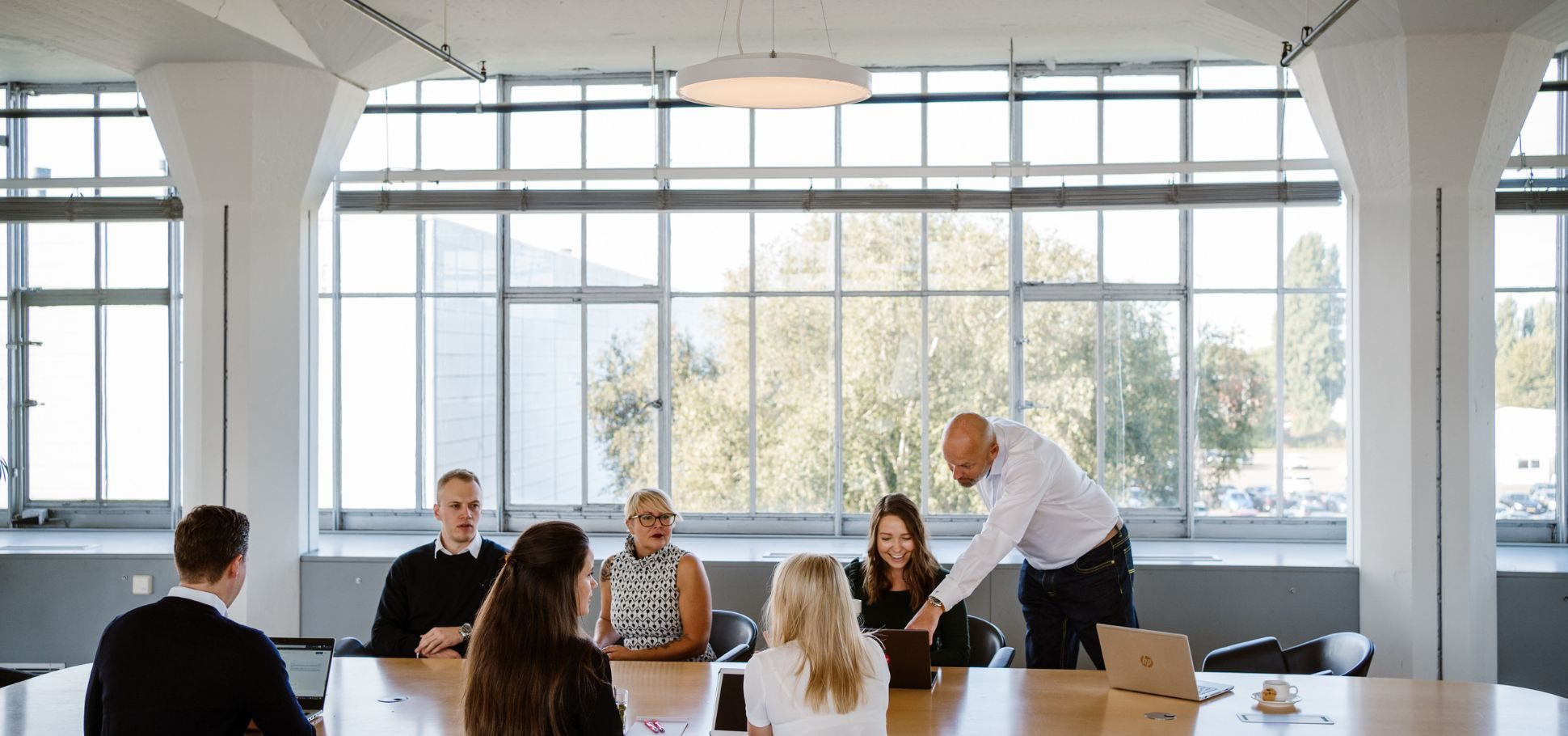 The phrase "digital transformation" gets thrown around a lot in e-commerce, without much hint as to what it actually means. The actual definition of digital transformation depends on the context. For B2B organizations, digital transformation in e-commerce boils down to the implementation of new technology-driven solutions, and the ways digitization transforms business strategy day-to-day.
Over the last three years, we've seen business transformation and digital transformation converge into a single, unified goal. But beyond this, little has changed. To embrace digital transformation, you still need to:
Meet consumers' sky-high demands
Cater to a widespread preference for e-commerce
Offer strong user experiences
Be a valuable, strategic partner for your clients
& master business agility
In a hyper-accelerated digital world, where the stakes are higher than ever, many businesses are running e-commerce solutions they've already outgrown.
How Covid-19 permanently altered digital transformation in e-commerce
Imagine you're transported back to the world as we knew it in 2019. Innovation and digitization are on everyone's radar, but not everyone is positioned to embrace them. B2B businesses worldwide still struggle to make a case for digital transformation goals, or succeeding in mastering B2B business agility.
Back then, if you had a web store that was built before 2014, it was already likely that your business had outgrown its own e-commerce solution. In four years, your market, your customers, your business, and perhaps even your technical infrastructure, changed. If your website hadn't, it probably wasn't an ideal fit for purpose anymore. You might have noticed fewer repeat purchases, a higher abandoned cart rate, or a higher volume of offline orders resurging.
Enter 2020.
Are you looking to examine trends that were unexpected and emerging in 2023?
Read the trends report to stay up-to-date.
The COVID-19 pandemic turned businesses upside down. Global economic uncertainty continues to have a ripple effect as companies try to stay afloat. This urgency to get ahead has fast-tracked digital transformation initiatives.
Deloitte called it 'a case of acute disruption' – as Microsoft CEO Satya Nadella put it: 'we've seen two years of digital transformation in two months'. And many are now referring to a new normal: an unfamiliar landscape to maneuver that's more digitally-driven and digitally-influenced than ever.
Digital transformation in B2B e-commerce: what's changed?
A recent report by McKinsey suggests digital transformation goes beyond even implementing new technologies. In fact, they are 'driven by the needs of customer and employees as well as the imperatives of the shareholders and regulators. The more holistic understanding of technology's role requires an entirely new mindset that enables the business and technology organizations to work as one'.
How does this apply to B2B organizations? Here are a few notable trends:
Buyers have higher expectations than ever: Largely led by 'The Amazon Effect', consumers have sky-high expectations for their online experiences are not willing to compromise them. This means they expect the same quality of service from your brand that earned their loyalty in the first place, regardless of how, where or when they look to purchase.
Online purchasing has become first preference: Whether they're simply researching potential options or executing a purchase, the convenience of a digital channel has become unbeatable. Ensuring your online channel can enable that experience thus becomes more critical than ever.
User experience online has grown competitive: Buyers will no longer put up with a slow website, difficult navigation, or a purchasing journey that's riddles with friction or errors. More importantly, they're looking for a personalized experience online: that includes custom pricing, promotional offers, and product recommendations.
A B2B brand's values and mission count: No matter how much the world around us changes, one thing will remain constant: your business will always stive to be a valuable, strategic partner to your customers and maintain the relationships you've worked long and hard to build. This is especially critical in B2B, where loyalty and repeat ordering typically drive a substantial portion of revenue.
Agility is more important than ever before: The importance of agility for any business (regardless of size) has never been overlooked. But now, it's simply more of a priority, and there's more urgency than ever to act and fill this need. According to Gartner, 69% of boards of directors, accelerated their digital business in the wake of COVID-19 disruption [in order to achieve better digital agility], and almost half anticipate changing their organizations' business model as a result of the pandemic.
How do you keep customers coming back?
Customer adoption is crucial for B2B e-commerce success. Learn why here.
Common goals for B2B e-commerce projects
For companies that do recognize digital transformation, especially within e-commerce, as a priority, it's useful to begin by planning out goals that can ensure successful digitization. We surveyed businesses on what their goals after implementing their Sana Commerce solution might be.
Here were the results:

Here are tips from industry leaders on how to successfully navigate through digital transformation for your business:
1- Luc Pepin, CEO of Pepco, recommends making transformation a core part of your business' way of working:
"Business transformation and taking risks is in our DNA. Historically, in the face of disruptors or potential downturns, we choose to make investments to get ourselves ahead of the pack: not just to survive a difficult time, but to come out stronger and a step ahead of the competition."
2- Jessica Stam and Lars Garritsen, who make up the Digital Team at Selecta Netherlands, recommend considering new business models and avenues for success:
"Due to the outbreak of COVID-19, most people are working from home. Because we are mainly active in the B2B market, this means that our turnover fell sharply. To compensate for this, we decided to open a consumer-facing (D2C) web store."
Frequently asked questions about digital transformation
How do I motivate my team to embrace digital transformation?
For many organizations, digital transformation in e-commerce can be a challenge, since it might involve complete overhaul of legacy systems that have been working for decades. To convince your executive team that an investment in change is necessary, you need to start by working out the potential ROI of a revamp. You can use a ROI calculator to do this, or even work out the costs more abstractly.
Here's our template for overcoming internal resistance to get you started.
Why is digital transformation in e-commerce necessary?
If it's not broken, don't fix it – right? Most business leaders today don't think so. Across all sectors, organizations have felt the impact of a pandemic, followed by political and socio-economic instabilities. An investment in digital transformation is also an investment into future-proofing your business. The more agile your strategy, the better your chances for sustaining growth through all kinds of disruption.
Your e-commerce platform can make all the difference.
Here's how this manufacturer reduced TCO by 32% with Sana Commerce.