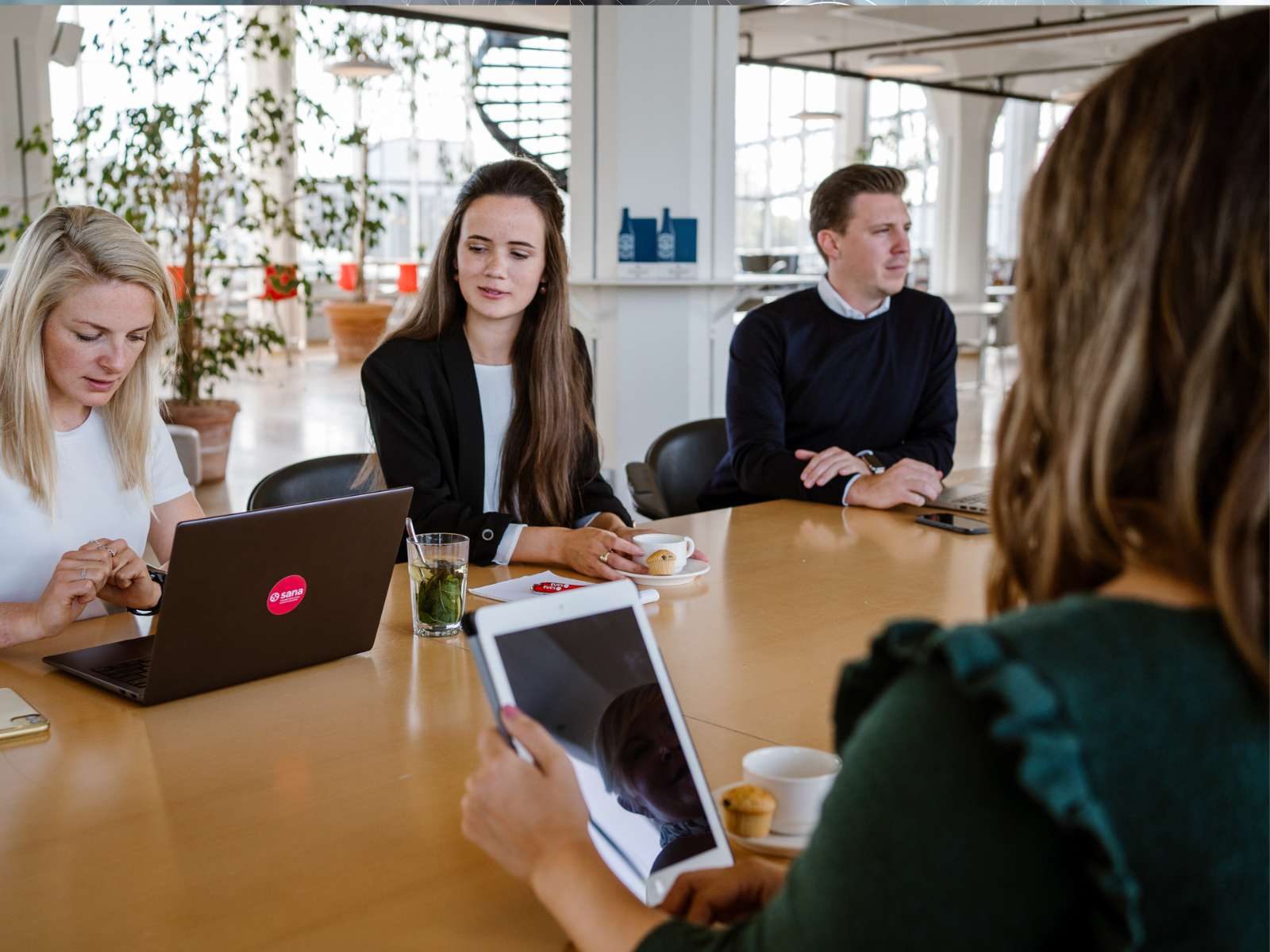 The e-commerce marketplace is rapidly expanding, with sales expected to cross over $1 trillion in 2022, according to a report by Insider Intelligence. With such growth, however, comes risk. Smart businesses should understand these key business risks and their solutions in order to fully take advantage of the growth that e-commerce promises.
Key business risks and their solutions
Let's be clear: e-commerce is the future. It's the most used B2B buying channel, and it provides unprecedented opportunities for personalization and buyer-seller connectivity. Having said that, there are several challenges and risks that businesses need to overcome. These include data security, website uptime, intellectual property infringement, fraudulent transactions, and much more.
So keep reading to discover what key business risks you face and how you can solve them.
1. Security Breaches
Online security breaches and cyberattacks are very common in the e-commerce world. You have to be vigilant: keeping customer data secure is important, as a data breach can damage your business reputation and expose you to liability. Did you know? Up to 32.4% of all successful hacking attempts are executed on e-commerce sites – nearly a third of all hackings.
The best ways to conquer security vulnerabilities are to add additional security layers and use proper security tools for your website. You should use SSL certificates for transactions, select a secure e-commerce platform that is based on object-oriented programming language, and constantly monitor your website and servers for suspicious activities or viruses.
2. Refunds and client disputes
Refunds and client disputes have become a common risk for all e-commerce stores due to issues such as wrong product delivery, defective products, or a customer having been charged for the same product twice.
However, the real risk is when customers go a step further. Instead of simply requesting a refund from the business, they proceed with a "chargeback," where the payment provider reverses funds from the business back to the customer. Chargebacks are not good for businesses; on top of the reversed transaction, businesses will have to pay a fee for each reversed transaction. Furthermore, banks set monthly chargeback limits for businesses. Too many chargebacks a given time can limit borrowing opportunities or result in even higher fees.
To protect against these risks, you should have a clear refund and return policy mentioned on your e-commerce site. For chargebacks, stores can file disputes to try to avoid major losses. Additionally, by providing stellar customer service, customers will be inclined to turn to you first whenever there is an order issue, rather than immediately turning to the bank – thus limiting your liability.
3. Intellectual property violation
Your website content, logo, taglines, and images are all part of your intellectual property. One of the most common mistakes made by businesses is copying data from competitors, which can lead to copyright claims, lawsuits, bad press, and loss of business. 
The solution is simple: don't steal.  
More specifically, make sure you use unique content and images, pay for image licenses, or use royalty-free stock photography.  
When it comes to posting content and images, have a standard operating procedure that outlines what steps must be taken to ensure no IP violations take place. Perform routine content checks, and swiftly correct accidents when they are discovered. 
4. Low SEO ranking
Low SEO ranking is bad. It means that potential customers won't be able to find your business through search engines.
If no one can find your business, you can't sell anything.
You need to be armed with knowledge. It's important to analyze product demand to determine search traffic and keyword difficulty. If a market is very competitive, it's going to be hard to rank on that keyword. Smart B2B businesses will need to invest in SEO tools and marketing specialists to game plan out how to move forward. Do you invest resources into creating amazing content for difficult keywords that bring in a lot of traffic? Or do you focus on long tail keywords with fewer searches but less competition?
That's something you need to decide to fully mitigate this e-commerce business risk.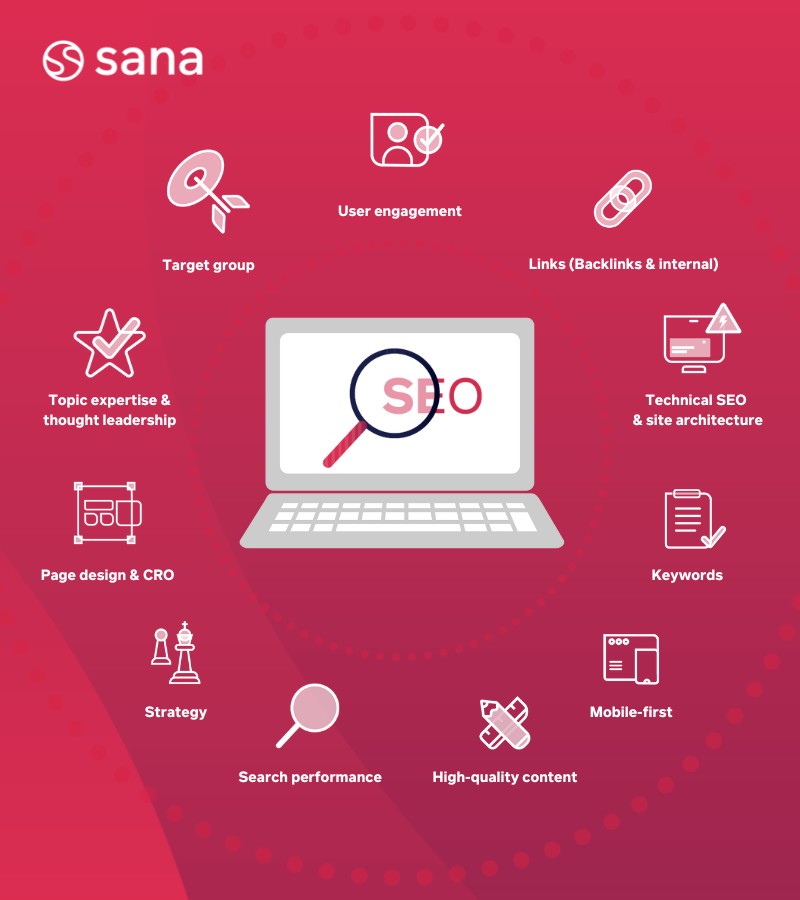 Key factors to consider when improving low SEO rankings.
5. DDOS attacks
A DDOS (distributed denial of service) attack is when a malicious actor uses large amounts of web traffic from thousands of host computers to the target's servers. This results in the servers being unable to handle all the traffic being sent to it, causing the website performance to degrade or completely crash.
A DDOS doesn't have to be successful. E-commerce businesses can prevent or mitigate such attacks through continuously monitoring traffic, traffic filtration, or using cloud providers to increase bandwidth.
DDOS attacks aren't uncommon. There's no reason a smart business won't have a prevention plan in place to protect against one of the most dangerous e-commerce business risks.
6. Stolen credit card information
Don't sleep on this key business risk: stolen credit card information.
Credit card information stolen from your site can lead to unauthenticated transactions, costing customers money and putting your reputation on the line. You need to have several layers of security to prevent attempts to steal your customers' credit card data.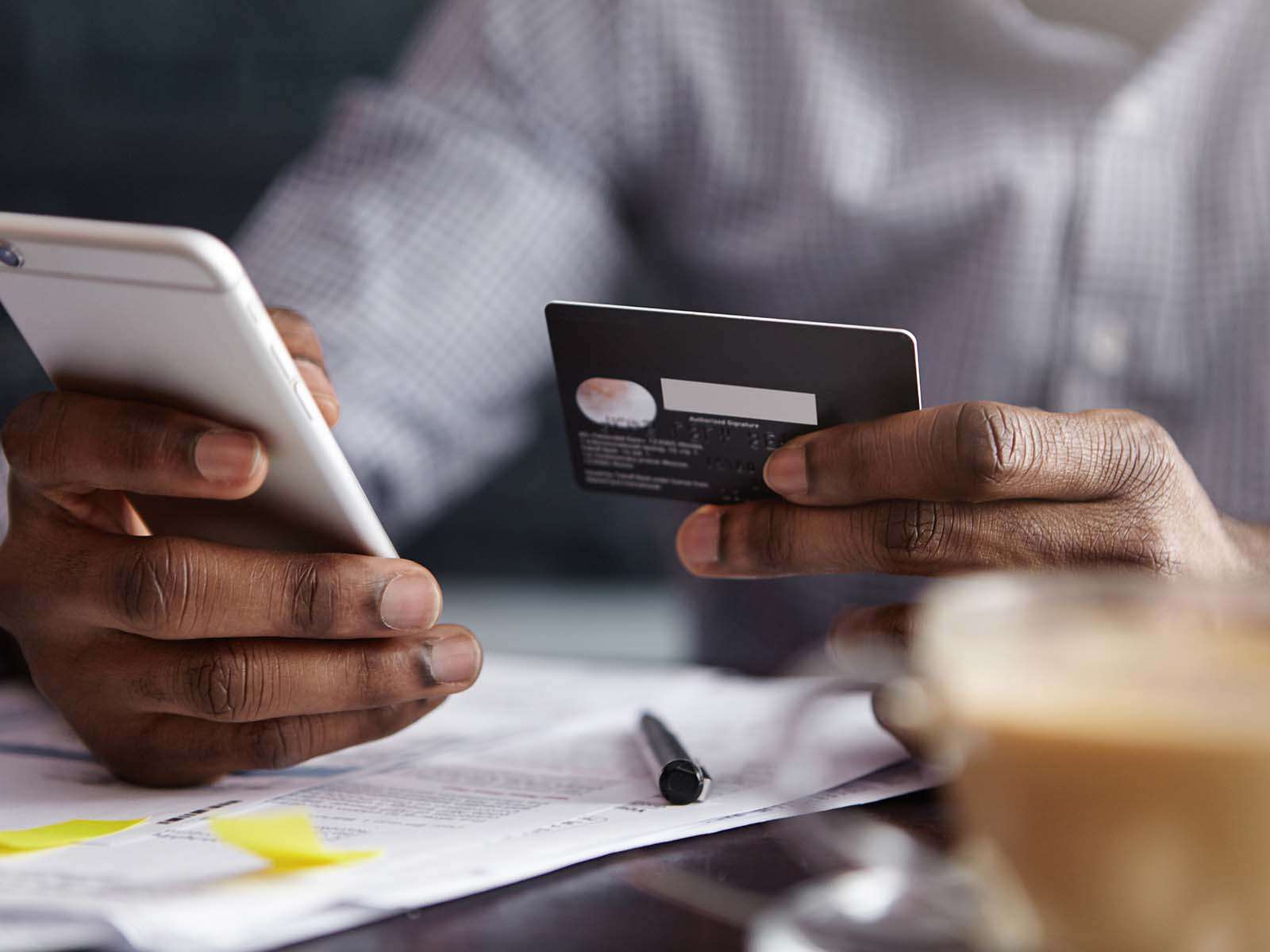 If you accept, process, or store credit card data, you need to be in PCI compliance. PCI compliance is a set of requirements to protect customer data including firewalls, data encryption, restricted data access, and many more steps. When taken together, they are your best bet for protecting against the risk of credit card information theft.
One of the main risks to an e-commerce business is stolen credit card information or unauthenticated transactions. E-commerce owners should be aware of such risks and should have several security layers in place to prevent phishing attempts.
7. Poor customer service
Customer satisfaction is the backbone of any e-commerce business. If customers are satisfied, the chances of repeat purchases are higher, and your products may be recommended to more potential customers.
That's the best-case scenario.
If your customer service is unresponsive, rude or unprofessional, you risk reputational damage. Dissatisfied customers are highly unlikely to make repeat purchases — let alone refer you to their friends. Worse, they may even leave negative reviews on your business pages or social media — further depressing business.
What's the solution? You need to invest in quality customer service. Response times need to be short, customer service agents need to actively listen to customer complaints and try to solve their issues with minimal steps and transfers. Investing in high-quality CRM (customer relationship management) software can mitigate this business risk, as an effective CRM will provide a unified portal for all customer and CS communications.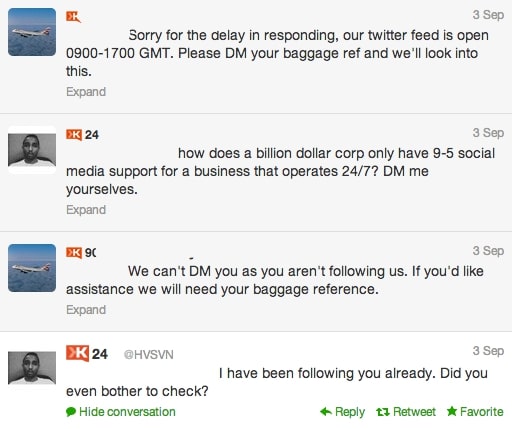 Source URL: Bad to Terrible Customer Service.png (512×429) (hubspot.com) 
8. Inadequate authentication methods
Username and password isn't enough anymore.
Savvy malicious actors can increasingly break through these simple authentication methods – either through a stolen password or through resetting a password.
Smart B2B firms will mitigate this e-commerce business risk by introducing MFA or two factor authentication methods. These methods require an additional layer of authentication (such as a push notification on a second device) before a customer can be logged in.
9. Currency exchange risks
If you're a global e-commerce business, you're managing transactions across many different countries – each using their respective currency.
Currency exchange rates are not static; they change constantly. Fluctuating exchange rates can risk your business losing profits – or even losing money on transactions.
You can reduce this risk by invoicing exclusively in one currency – ideally your local currency. You can use modern payment platforms that allow customers to pay in their local currency, but will convert this to your currency for a small fee. By keeping all currency in your local denomination, you reduce the risk of missed profits due to exchange rates.
10. Customer expectations
Customer experience is critical to building lasting customer relationships that lead to profit. 73% of customers state that customer experience is a deciding factor when making a purchase. Furthermore, 89% of businesses compete based on customer experience. 
Today, customer expectations – especially in the B2B space — have been shaped by best in brand experiences – particularly stand-out B2C sites such as Amazon. Customers expect free shipping, smooth websites with intuitive search and product recommendations, order tracking, and other buyer-friendly features.  
If your B2B e-commerce business doesn't have these features, your customers are going to look for alternatives.  
If your website looks like it was built in 1999, loads like it's stuck in molasses, and has more ads than a tabloid paper, no one is going to shop on your site. They'll run to a competitor with a sleek and customer-friendly interface. 
Thus, it is crucial for businesses to constantly evaluate the CX aspect off their website. Even simple fixes such as reducing the number of steps to make a purchase or ensuring the website load time is low can lead to more purchases.  
Conclusion
E-commerce is the number one channel in the B2B space. However, there are significant business risks that you need to keep in mind. These risks to your e-commerce business are not insurmountable. By investing in security, customer service, and top-of-line marketing trends, you can protect against these business risks.
Integrated e-commerce solutions offer significant protections against these risks. From keeping customers happy to driving sales, there are 46 key benefits that integrated e-commerce provides.
Discover the

46 key benefits that integrated e-commerce can offer you.