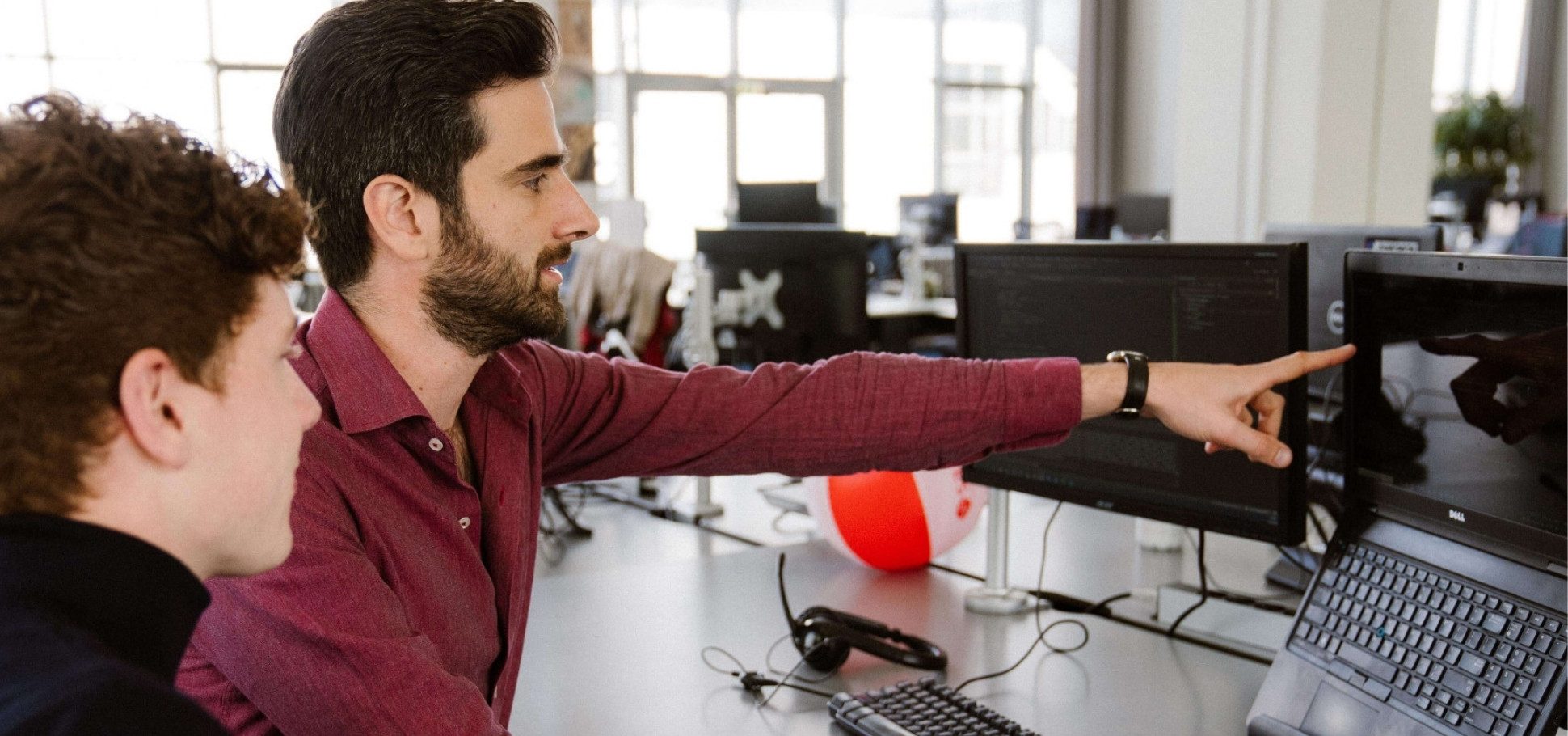 We're in the midst of a customer experience (CX) revolution. According to our research, 94% of B2B buyers encounter some kind of customer experience challenge when trying to complete a purchase online.
Customer convenience and retention are therefore top priorities for businesses looking to adopt digital transformation.
If your customers are struggling with CX issues, there might be an unlikely hero in your midst – your IT tooling. At first glance, it might seem that your CX and IT teams should have very little to do with each other.
When you're looking to strategize around digital transformation, however, this is far from the case. Here's how IT solutions can help facilitate better CX, explained.
What does IT have to do with CX issues?
Our most recent survey of over 1000 IT leaders reveal a startling truth: 84% of IT leaders aren't happy with their B2B e-commerce solution, even suggesting that it's had a negative impact on business.
But how can B2B e-commerce actively harm your business? By interrupting the purchase process with poor CX.
To correct this damage, IT managers end up spending as much as 41% of department time dealing with maintenance issues.
For a lot of B2B organizations, the problem lies in relying on an e-commerce solution that is not designed to troubleshoot the specific issues that B2B buyers might often find themselves up against. This brings us to our next question:
What are the most common CX issues faced by B2B organizations?
Our 2022 B2B Buyer Report contains some of the latest insights on what buyers struggle with today. Here's a handy overview of what these are, along with how they can help:
| CX issue | How IT can help |
| --- | --- |
| Delivery & tracking | Accurate estimated shipping times and transparency. |
| Visibility of product features | Informed insights into what information customers value. |
| Ease of checkout | Seamless payment options and abandon cart functionalities. |
| Ease of repeat ordering | Crafting mobile-responsive websites. |
| Mobile ordering | Crafting mobile-responsive websites. |
| Personalization | Using customer data and analytics to serve relevant promotions. |
| Access to order history and account information | ERP-integrated data that is reliable and up to date. |
Get your team on-board with integrated e-commerce.
Make use of our free PowerPoint template.
How does misaligned B2B e-commerce negatively impact CX?
Still struggling to see the overlap between IT solutions and CX issues? Here are some examples of how misaligned B2B e-commerce solution can directly affect your CX teams:
Inaccurate product information: If your B2B e-commerce solution requires you to update multiple databases on any given day, your CX teams have probably had to deal with verifying incorrect information on your website before.
Poor customer adoption: For your customer service teams to be able to build meaningful relationships with your customers, it is important to ensure your customers are empowered to execute their purchases independently. A poor e-commerce platform can disrupt this by making the purchase process overly challenging.
Missed upsell/cross-sell opportunities: If your e-commerce platform is not integrated with your ERP, you risk order history via different channels (both online and offline), not being aggregated. The result? Missed cross-sell opportunities that might have been easy wins otherwise.
Creating ticket bottlenecks: A poorly designed e-commerce project can lead to the loss of your organization's most valuable resource – time. Frustrated customers might create multiple tickets, leaving sales, IT, and CS occupied in trying to troubleshoot these issues
What KPIs can you use to measure B2B CX efficiency?
Many B2B businesses know that a chunk of their revenue comes from ROPO (research online, purchase offline). Measuring this number can play an important role when it comes to strategy and execution.
Some KPIs to put into place to measure this include:
Account creation/use: Are your customers creating accounts, and how often are they logging in?
Customer segmentation: What categories are they browsing? Are there potential churn risks?
Data & analytics: Are you able to combine offline and online purchase data for a holistic view of the customer journey?
Leveraging the insights your IT solutions, in this case, e-commerce platform, can provide, will allow you to put KPIs that measure the impact of CX performance.
Solutions that help: Sana Commerce Cloud
With Sana Commerce Cloud, you benefit from product that has been designed with quality CX in mind. Here are a selection of the benefits you can expect with SCC:
Direct integration with a wide range of ERP systems: From Microsoft Dynamics to SAP, integrated e-commerce ensures your CX teams are able to work reliably off a single source of truth.
Streamlined account management: A single account dashboard ensures you're able to access relevant documents with ease, including quotes, orders, returns, etc.
Efficient invoice processing: With SCC, any online payments are seamlessly integrated with the sales order processing and cash management modules of your ERP system.
Use your ERP's standard quote request (RFQ) process: This will allow your customers to create either a quote or an order.
Ensure flawless orders and returns: Track order in real time and save shopping cart orders to purchase later. Customers can find answers to the questions and solve simple issues without needing to get customer service involved.
Leverage the knowledge of IT leaders.
The impact of misaligned B2B e‑commerce has more far-reaching effects than just IT. Learn more in our new report.