How Sana helped a multinational wholesaler update and improve their e-commerce
Intro
B2B wholesaler uses ERP e-commerce to deliver seamless experience
Sana helped a multinational construction materials and flooring wholesaler modernize its e-commerce platform. The company supplies natural flooring and building materials to construction companies in 16 countries. They offer a diverse array of products and provide tailored order terms and pricing agreements to each customer.
However, they were faced with an aging SAP commerce solution that was no longer serving their needs and the needs of their customers. They turned to Sana on a trial basis, before implementing Sana Commerce Cloud across all 16 of their international locations. The SCC solution not only reduced order errors and brought their commerce to the present day, but also helped to increase online engagement and significantly increased the number of digital orders. Let's take a closer look at how Sana helped this company solve the challenges it was up against and continue to offer a stellar experience to its customers.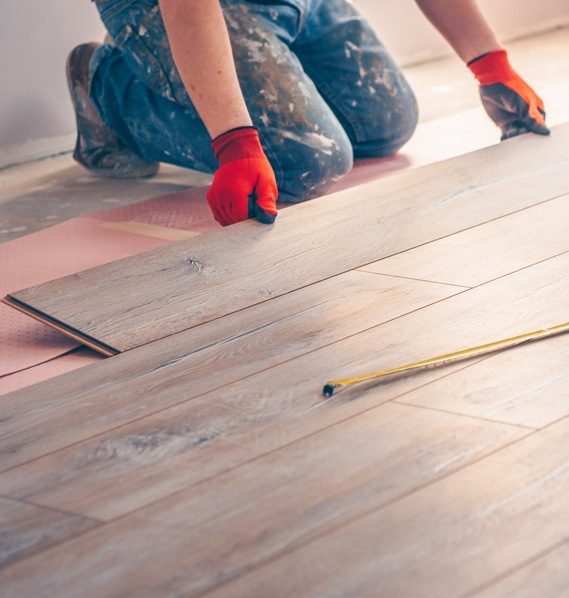 The challenge
Finding a reliable e-commerce solution that can scale
This wholesaler is a multinational company and a leading construction materials and flooring supplier. For decades, it has developed a loyal customer base that enjoys its high-quality products and responsive customer service.
Until 2016, this company used an old version of an SAP commerce solution. That system became outdated; the graphics were antiquated and it was no longer able to provide the technical functionality that this company needed. Rather than upgrade to a newer version, the company chose to look for a fresh system that could better meet their needs as their company continued to scale.
The company underwent a thorough study of its requirements for an e-commerce solution. They determined that they were looking for an e-commerce solution that could:
Integrate directly with their ERP system.
Scale across the 16 country markets that make up the company's footprint.
Be configured to show personalized order terms to their different customers.
With these requirements in mind, they did a pilot project to test out the suitability of Sana Commerce Cloud.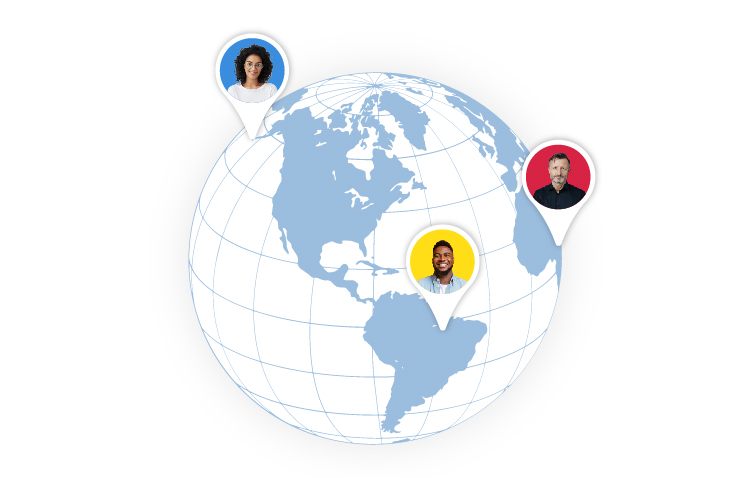 The solution
Sana Commerce Cloud
Sana Commerce Cloud is an enterprise e-commerce solution that makes it easy for distributors, manufacturers and wholesalers to sell to their B2B customers online. It's built to be reliable, streamlining sales and reducing order errors. It's flexible enough to fit into existing business structures but powerful enough to scale as your organization pursues new opportunities or launches new brands.
Sana is the only e-commerce platform that integrates directly with your ERP system so that your web store can use your ERP data to update in real-time.
Because it's built around your ERP, it's easy to:
Provide localized experiences that support multiple languages and currencies.
Manage multiple e-commerce stores, each with 24/7 accurate product data.
Scale your e-commerce business as it grows.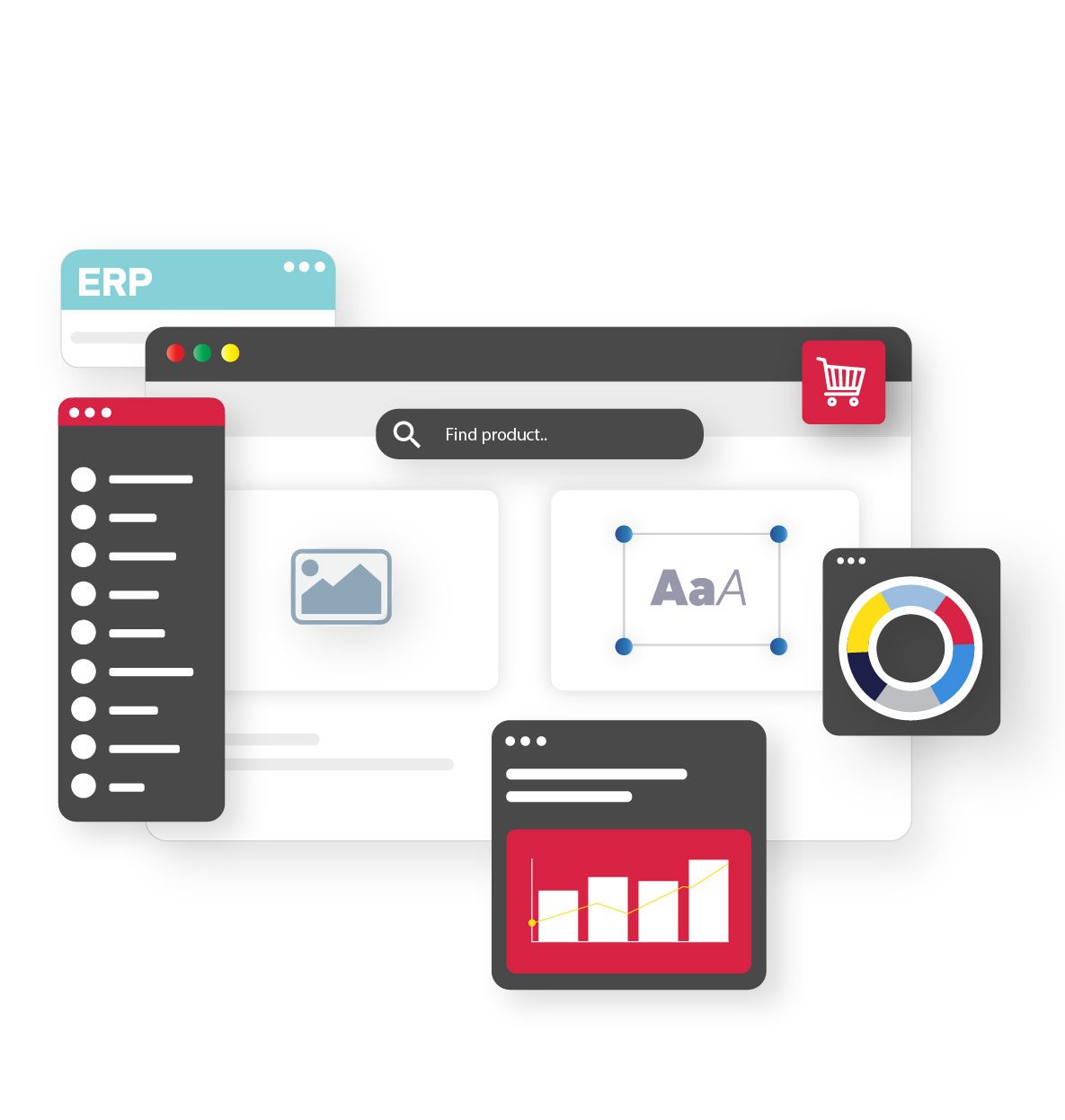 Sana also makes it easy to provide excellent customer service. It comes with unique, out-of-the-box features that enable cross-selling, upselling, personalization and more. Its decoupled front and back end provide high-speed page performance that enhances the customer experience. It also gives your customers a single, convenient place to find all their contracts, order information and tracking details.
The process
Developing and implementing a customized SCC
In 2016, the company began a pilot project to replace its old e-commerce system. During this pilot phase, the company carried out a very thorough study of their requirements. This included the features that were available in Sana by default and those that they wanted to see added. One of the necessary requirements was integrating with their SAP ERP system. Based on this study, the company chose Sana as the solution that best met their needs. They also designed a series of customizations to fit the SCC into their current business process.
The company began with a proof-of-concept stage, implementing Sana in their flagship store in the Netherlands in 2018. The success in this first store was followed by the introduction of Sana in five more countries. Because each country has slightly different workflows, Sana had to be tweaked slightly for each implementation. During this stage, a team of four people implemented the solution at a rate of two per week, for between three and four months.
After feeling confident that Sana would meet its requirements, the company began to roll Sana Commerce Cloud out more broadly. The company's own internal programmers and consultants worked closely with Sana's implementation team and technical support. In that way, Sana was implemented and is now live across the 16 stores in 16 countries.
"Our customers are far more satisfied with Sana Commerce Cloud than they were with our previous solution."
The results
Better online engagement and an experience customers love
The results have been remarkable. First, the company has noted that the performance of the new system has been excellent. The system has remained stable and responsive even as the volume of data it processes has increased dramatically. A product leader from the company remarked that when there have been issues, Sana's highly skilled technical team has been available to offer quick resolutions.
Order errors have been reduced
The new web store has improved orders. The company notes that since the SCC platform was implemented, there have been significantly fewer order errors. Part of the reason for this is that Sana is better able to accommodate personalized order terms. The company negotiates customized contract terms for specific customers, including customized prices. With the previous system, if a customer used the online platform to make an order, those custom contract terms would not necessarily have been applied to the order. With Sana, a pop-up automatically alerts customers when their customized contract terms and prices are applicable.
Sales processes are more efficient
Sana didn't just reduce order errors — it also made the sales process more fluid and consistent across the different organizations within the company. And, because it has reduced some manual work, it has sped up the delivery times.
Customer experience improved
Sana improved the customer experience. Sana makes it easy for customers to see all of the information for their account, including previous order agreement details, pricing and more. This lets customers have better visibility into their orders than they have in the past. They can also now track their orders, which they were not able to do before.
These new and improved features have generated a significant positive impact on the overall customer experience. Customers have been quick to provide positive feedback on the new system for its ease of navigation and use.
Customer adoption increased
Customer engagement has increased. Because of the better system, the company has seen customer engagement with the web store increase steadily. There has been a steady increase in the proportion of orders that are made online instead of directly with a sales representative. This helps free up the time of sales representatives so that they can focus on creating sales with new customers.
Creating customized commerce solutions
Sana Commerce Cloud can take your company's e-commerce to the next level with modern, customizable solutions.