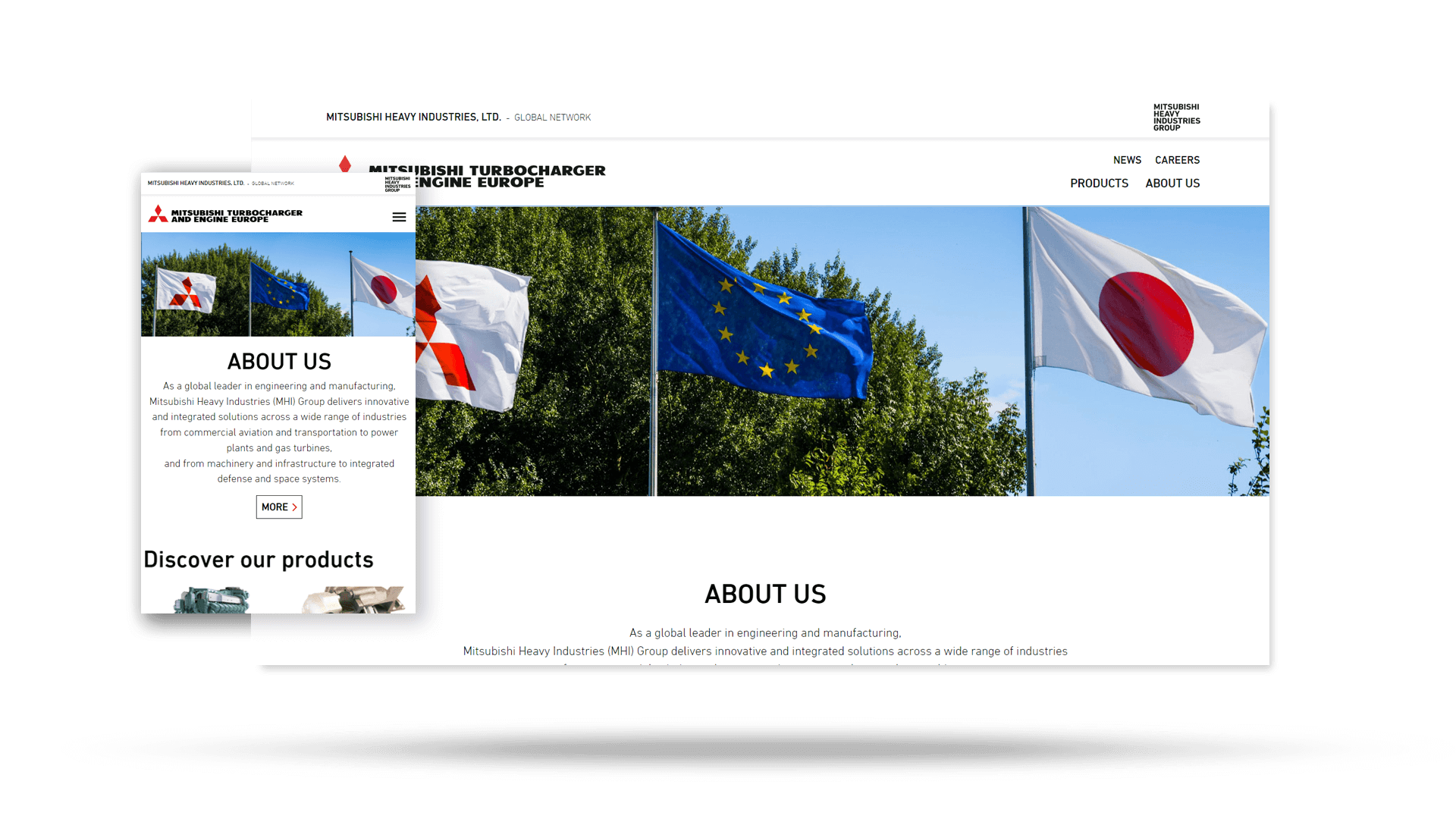 Mitsubishi Turbocharger and Engine Europe
MTEE improves the customer experience with a modern online shop
Turbochargers for the European automobile industry
Diesel and petrol generator sets for marine and industrial use
Engines for maritime, industry, construction, and agricultural use
Over 70 years of experience as a manufacturer of engines and engine parts

Improved
Web store security

More standardization
of the functionality

Custom functions and design
for this market
The goal
A B2B web store based on a new ERP system for MTEE
Like many other companies in the spare parts industry, Mitsubishi Turbocharger and Engine Europe B.V (MTEE) already had an online sales channel. This online shop, however, was no longer up to date in several aspects, such as security, look and feel, functionality and ERP compatibility. Apart from the transition to SAP S/4HANA, MTEE has now also launched a new e-commerce project.
MTEE had three goals in mind:
An environment that satisfies the current web security standards.
To benefit from the direct integration with SAP S/4HANA.
An online shop that makes MTEE more agile and able to implement changes faster, which was not possible in the old custom-made environment.
With an extensive customer network, including a number of regular and repeat customers, it is important to ensure that they are satisfied and comfortable with the new online shop. All MTEE sales take place via the web store. This makes it essential that customers are able to use the new functionality easily and smoothly, with a focus on self-service.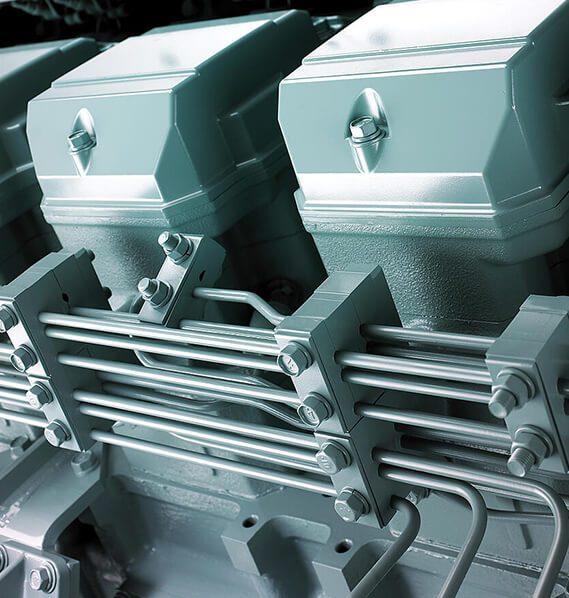 The solution
Self-service and a good customer relationship
Before MTEE made the switch to the e-commerce solution from Sana Commerce, they used a custom-made e-commerce platform. For many, this may sound like the perfect solution, but outdated technology, manual (and costly) changes and a lack of support have necessitated the switch to the Sana Commerce solution. There were three reasons for this: up-to-date security, integration with SAP S4/HANA standard and less maintenance work through direct integration. In addition to upgrading MTEE's e-commerce platform, Sana Commerce also took care of the ERP-related work needed.
Thanks to the new online shop and ERP update, MTEE customers can now:
View order delivery times
Enter personal reference numbers for product searches
Receive updates when old products are replaced by new ones
Choose between different delivery methods
Replace old products when obsolete
View the lead time
"Our first online shop did not have the look & feel that we have all come to expect from a modern web store It was more of a customer portal. The Sana Commerce product is modern and in line with the times."

Ella Evers | Application Specialist at Mitsubishi Turbocharger and Engine Europe B.V.
The results
Future-proof with a modern B2B online shop
The implementation of the new online shop has given MTEE customers a modern buying experience. Customers are opting to utilize self-service more often and the new portal ensures a good relationship with repeat customers. For the next step, MTEE is monitoring how customers respond to the new online shop since the differences with the old platform are significant. A small sales team has been established to help customers make a smooth transition to the new web store.
MTEE now also has an online shop with fully up-to-date security software. Customers do not make payments in the online shop but cyberattacks and data leaks are still a major risk for MTEE. It is essential that the new environment cannot be compromised.
The TCO (total cost of ownership) has also improved compared to the old platform. Updates no longer have to be made manually and changes to the online shop can now be carried out internally. Since MTEE was looking for a platform that was the right fit for them, a comparison was also made with other mainstream e-commerce solutions. By choosing Sana Commerce, MTEE saves over 25% compared to the other options.
"In our old online shop, the working methods were 30 years old, from coordination and stock monitoring to the service we offered. Not only do customers have a new platform for making purchases, but a whole new way of working has been initiated within our organization. The internal teams are encouraged to tackle challenges and change head on."

Brian Veen | Manager Spare Parts at Mitsubishi Turbocharger and Engine Europe B.V.
Do you want to generate more traffic and sales?