K-Rain® Manufacturing
K-Rain® Manufacturing swapped a high-maintenance Magento (now Adobe) e-commerce solution for a personalized commerce experience powered by Sana Commerce.
Large, global manufacturer with customers worldwide
Complex trade agreements that needed to be available online
Needed a localized and personalized buying experience
"Engineering-first" mindset: pairing ease-of-use with leading technology
100%
increase in web traffic

25%
jump in sales


70%
of traffic is now inbound
The challenge
Magento e-commerce hinders business evolution
In 2017, underlining its commitment to high-quality products and services, K-Rain® Manufacturing ramped up its investment in product research and development (R&D): a key element to any manufacturer's success and longevity. In doing so, however, K-Rain® found that improving its products also required consistent, costly, and time-consuming changes to its web store content.
K-Rain® quickly learned that this way of working was not sustainable for its lean internal teams, but also that its existing Magento platform could not support the kind of growth and change the organization had on its horizon. This challenge was particularly difficult for K-Rain's Digital Marketing Consultant: the only person within the organization tasked with managing operations, maintaining the web store, and collaborating with the IT department on website changes.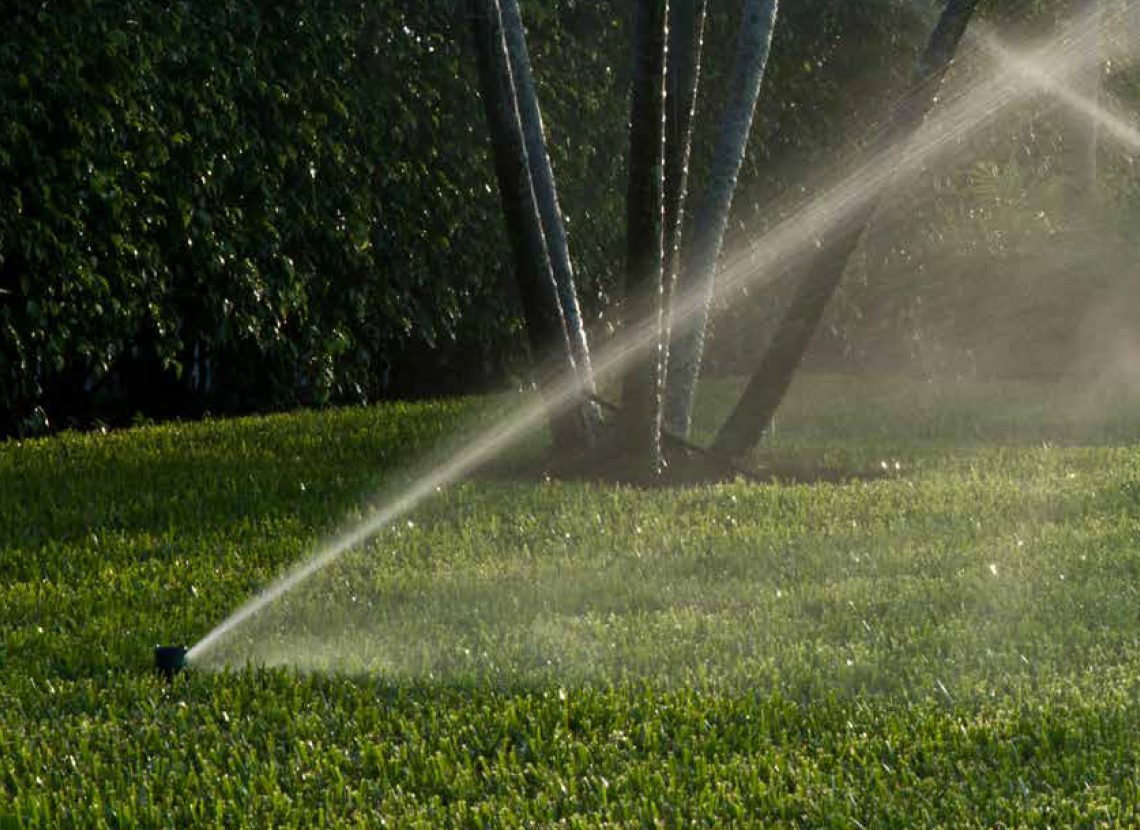 "The Magento platform couldn't keep up with the enhancements we wanted to make. And with our limited resources in IT and marketing, we couldn't keep up with trying to implement new code over and over. We also needed a mobile-responsive site that would help us be more competitively ranked on Google and to gain worldwide market share."

Emily Pelosi | Digital Marketing Consultant at K-Rain®
Put simply, the organization could no longer lean on its e-commerce partner, Magento, to support its business evolution. Instead, its teams found themselves challenged by both an excess of data and web store maintenance and by silos across the organization's tech stack. Both issues led to unnecessary inefficiencies: a dilemma further exacerbated by the kinds of resource and time constraints often faced by small teams tasked with running and maintaining a web store.
As a family-run business with a special commitment to ensuring ease of use and leveraging leading technologies, offering customers an e-commerce experience that did not align with its brand values and ethos was no longer an option. Recognizing the need for an e-commerce evolution, K-Rain® looked to replace its Magento web store and sought out a new partner that would allow the organization to scale, eliminate existing inefficiencies, and embrace automation by centralizing its technology stack.
To address these needs, K-Rain® turned to Sana Commerce as its next e-commerce solution partner.
The solution
Enabling scalability and meeting changing customer expectations
K-Rain's decision to re-invest in e-commerce with a Sana Commerce solution was only in part about driving more revenue. Scaling the business, streamlining and simplifying internal processes, and integrating systems were also a priority. And as much as it is beneficial for an organization to consider the benefits its business and its internal teams can reap from an investment like e-commerce, it is just as important to consider the customer experience and the advantages e-commerce can offer them. K-Rain's investment in a Sana Commerce web store represented a step in the right direction: a move toward prioritizing both business needs and customers' changing demands that boasted all the functionality a growing manufacturer needs to offer in the Age of Digital.
"Since we sell to wholesalers that are largely just starting out their e-commerce journey, we're seeing a big shift in what our customers expect from us," says Pelosi. "As the world gets more and more digital, customers are looking for more information and insight online — and they have certain demands around what they now look to us to provide, including complete product information, inventory data, product images, etc."
Additionally, K-Rain® needed Sana Commerce to help address other key concerns brought on by challenges its teams faced while running the Magento solution, including security issues.
Project requirements included:
Microsoft Dynamics GP integration
Usability and user-friendly front-end experience
Real-time web store data, particularly inventory data
Support for complex and customer-specific pricing
Simplified, intuitive content management
Fast time-to-market (live within 4 months)
A secure web store evaluated, tested and certified by Lionbridge, Microsoft and SAP
It's worth noting that while Microsoft Dynamics GP was a requirement for K-Rain® during the project, it is now considered a legacy product at Sana Commerce. Nevertheless, we continue to provide the same solution by seamlessly integrating with other ERP systems. Working with Sana Commerce, K-Rain® was able to launch two web stores on the platform: a customer-facing (B2C) portal and a separate B2B portal for its own distributor network.
K-Rain® also invested a few additional customizations to further enhance the experience: an integration with Authorize.net (to mitigate any issues with duplicate transactions) and an investment in Sana Commerce's product export feed (to help align data and easily spot gaps in product data from directly within Sana admin.)
"Having both a B2B and B2C platform together has had a huge impact on our customer service and sales teams, thanks to automated order management and customer self-service capabilities.This means our team can focus on cross- or upselling, as well as on having a meaningful impact on our channel partner relationships by, for example, placing an order on behalf of a distributor who may be in the field/on the go and not have hands free."

Emily Pelosi | Digital Marketing Consultant at K-Rain®
The results
Added efficiency, SEO benefits, and 100% growth in traffic
Following initial conversations in late 2017, K-Rain's e-commerce solution with Sana Commerce was able to launch in just a few months: going live by February 2018. Beyond the quick time-to-market, however, the organization reaped a long list of benefits from making the switch from Magento, including:
100% jump in YOY web traffic,
25% boost in sales,
And 70% of web traffic being inbound-driven.
Beyond just the numbers, here's what the organization has to say about business post-launch:
"Sana Commerce has given us the opportunity as a small team to keep up with SEO best practices and Google's algorithm changes over time. Our previous platform made it surprisingly difficult to do things as simple as adding an image. But because my team could easily copy and paste code directly from HTML injections in the interface, we didn't have to rely on our IT team to make web content changes. As a result, we're more efficient, getting a lot more repeat visitors, and we're building more brand awareness."

Emily Pelosi | Digital Marketing Consultant at K-Rain®
Do you want to increase traffic and boost sales?