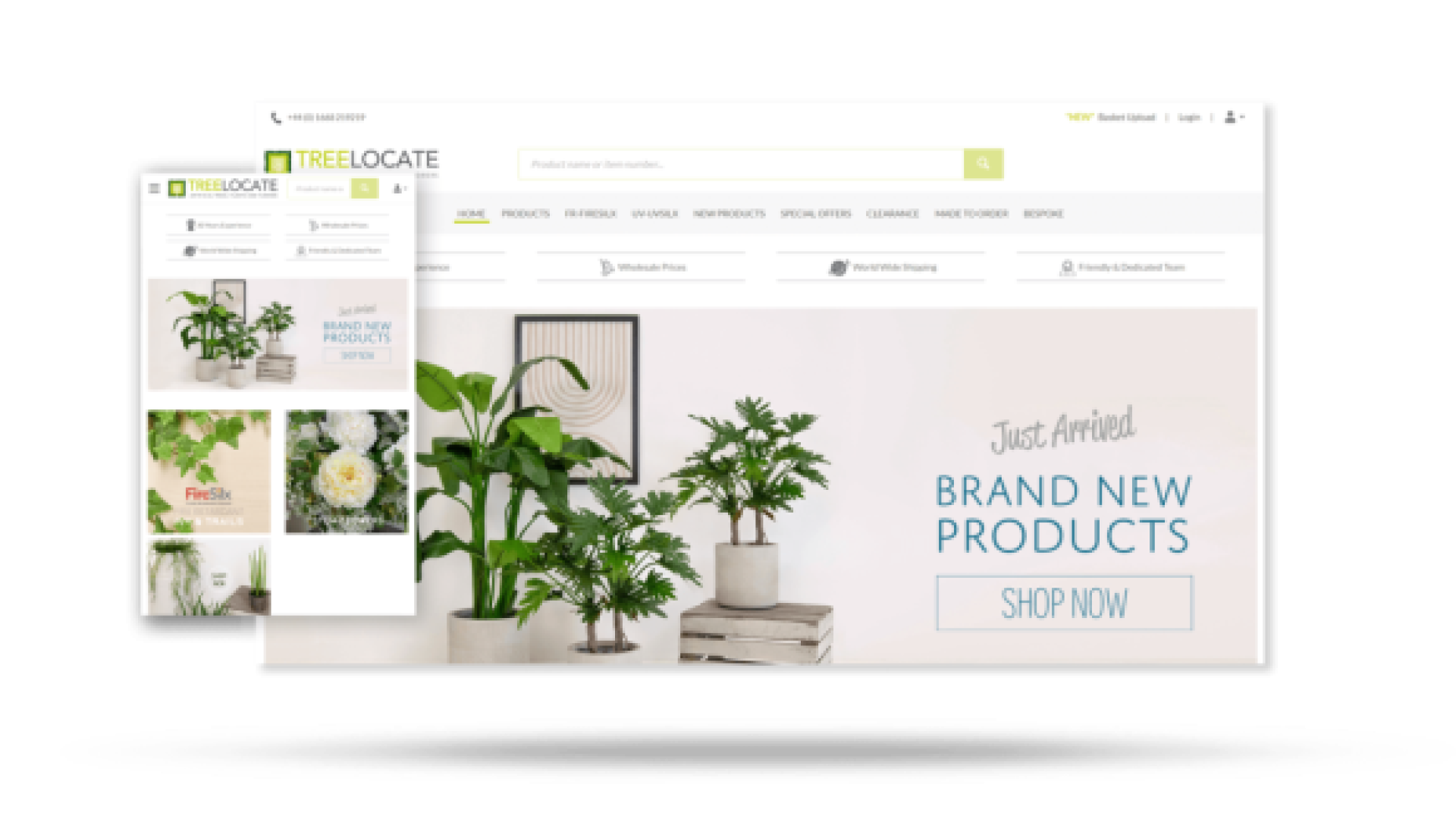 TreeLocate
TreeLocate is a premium manufacturer and supplier of artificial foliage for offices, homes and other business cases. Their forward-thinking company mindset is what has led to their success in the past quarter-century and has made their digital transformation efficient.
Multinational provider of artificial foliage
Delivers to over 10 countries in the EMEA region
Over 25 years in business

15x faster
page loading speed

Opened Dubai office
for improved EMEA fulfillment

Added first e-commerce
sales channel in 2018
The challenge
Strong roots for e-commerce
TreeLocate is a leading manufacturer and provider of artificial trees and foliage across multiple geographical markets. For the past 25 years, TreeLocate has been the premier name in artificial tree fabrication from their headquarters in northeast England.
Up until a few years ago, TreeLocate used analog sales options based on catalogs. In 2018, TreeLocate saw the opportunity to advance its sales portfolio with their first e-commerce platform. This UK-based company knew it had found the perfect solution with Sana Commerce. Sana Commerce provided an e-commerce solution that was convenient to use for the TreeLocate team and their customers. Sana Commerce's flagship SaaS solution, Sana Commerce Cloud (SCC), was an attractive option when it comes to creating an intuitive and reliable online buying experience.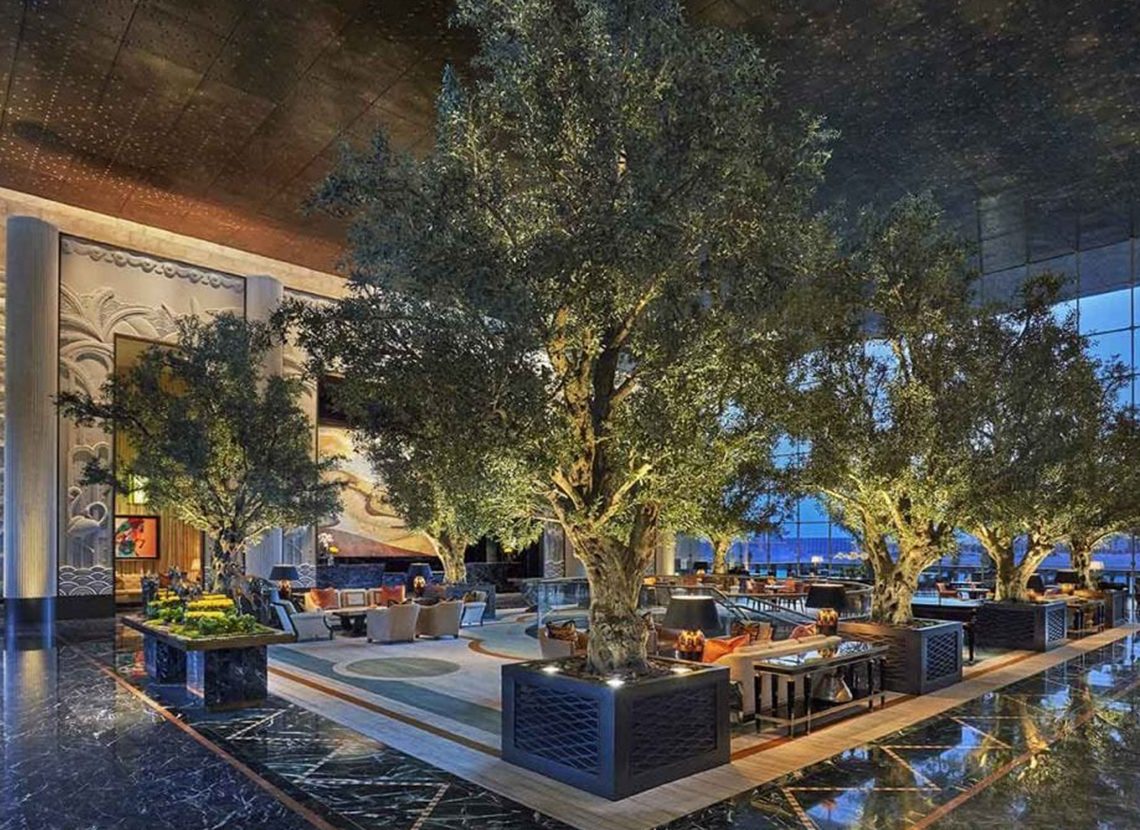 SCC
Sana Commerce Cloud
Sana Commerce Cloud is a first-of-its-kind B2B e-commerce solution that integrates completely with SAP and Microsoft Dynamics.
It features flexible headless commerce options with a decoupled front- and back end, built on a React framework.
Convenience is built into SCC with a beautiful Visual Designer that allows you to customize the look and feel of your B2B web store with intuitive drag-and-drop features.
Sana Commerce Cloud is the first single-page application built for a B2B use case. This means extremely fast page loading speeds that help your customers get what they want and need from your web store.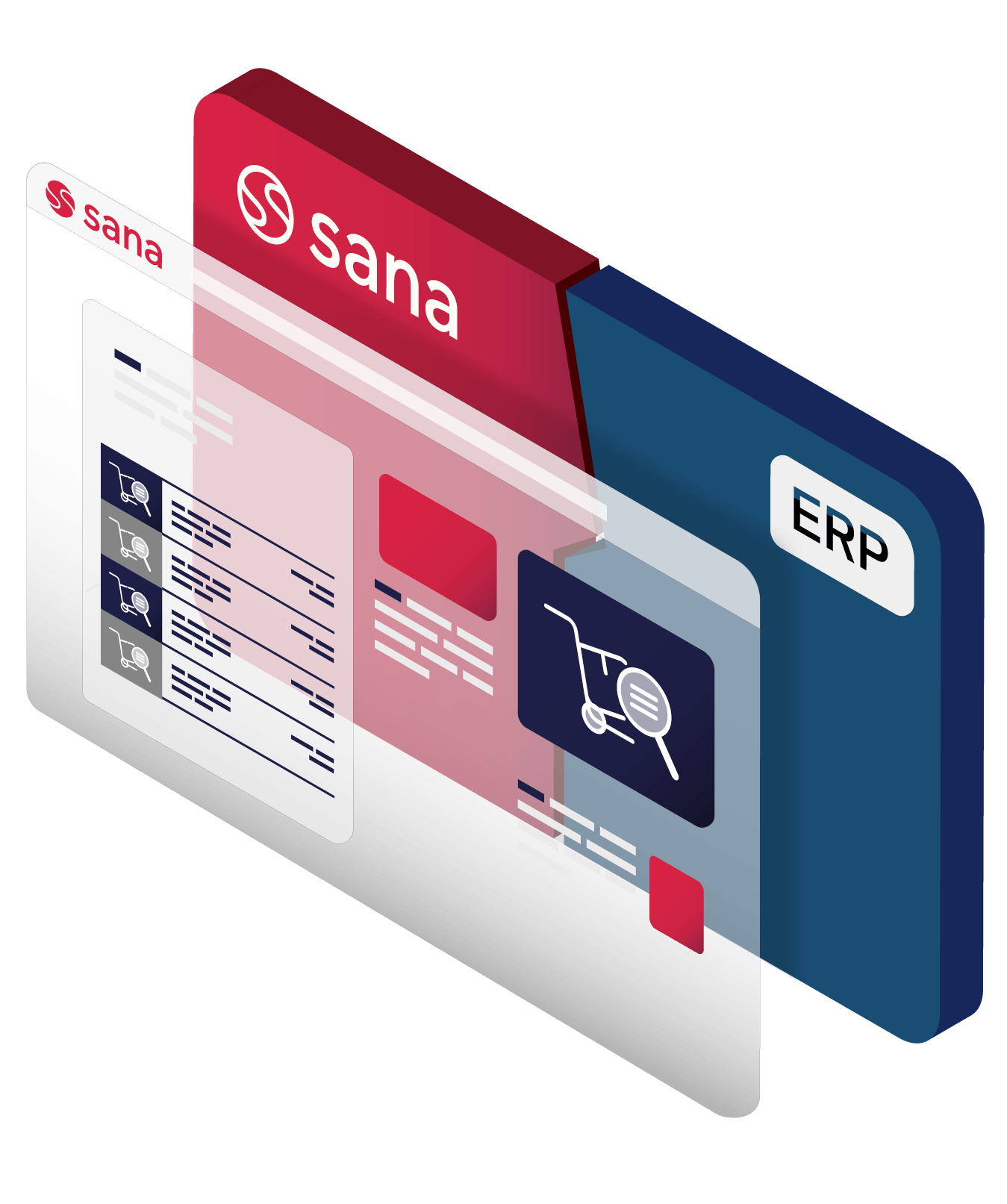 The process
Growing strong with SCC
Providing exceptional customer experience is key for TreeLocate. But in order to do so, it needed an intuitive tool that could help build the store in a way that is quick and easy. The Visual Designer within Sana Commerce Cloud was perfect for this task. The Visual Designer allowed TreeLocate to create a personalized storefront and offer tailored product selections to its customers. With easy drag-and-drop design elements, they can now quickly and easily curate web pages. From the clean and organized admin panel, TreeLocate's employees can also control all aspects of the web store design. Animations and videos can easily be added to help products pop off the page. All of this contributes to a more seamless and optimal customer experience. 
Additionally, TreeLocate wanted to ensure the solution would provide a fast and reliable customer experience for its client base. Sana Commerce Cloud is built to solve most of these essential problems. For instance, SCC's single-page application (SPA) functionality significantly decreases page loading speed. And, because Sana Commerce fully integrates with SAP Business One ERP, all product and customer data located in the ERP updates in the web store, in real-time, all the time.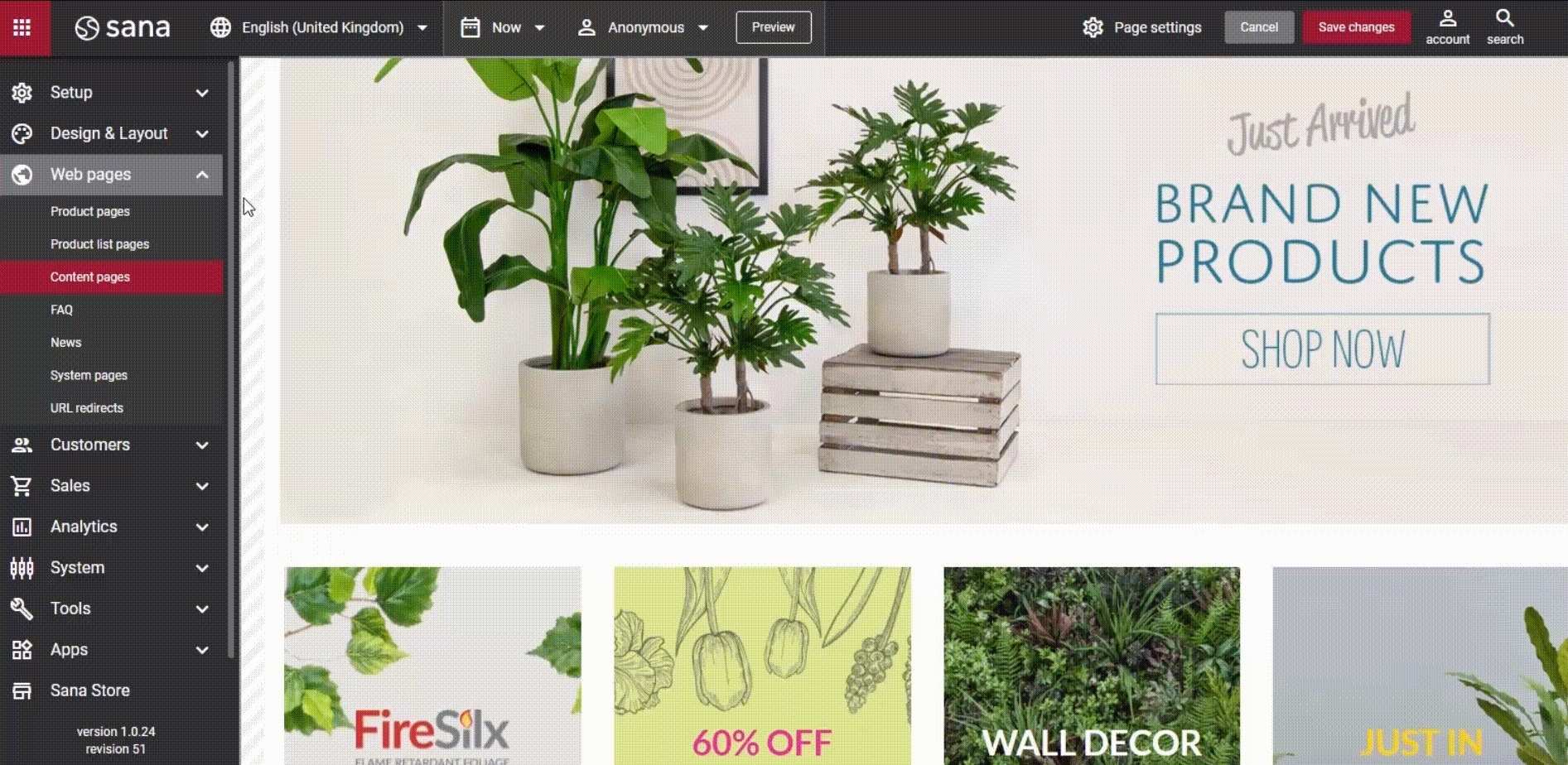 The results
Online sales in full bloom
What TreeLocate wanted is exactly what it got. Because of SCC's quick implementation, TreeLocate was able to upgrade to Sana Commerce Cloud from Sana Commerce 9.3.5 almost instantly at the beginning of 2021. In that time, the company has noticed a marked improvement in the e-commerce experience that customers are noticing as well.
One of the most noticeable differences was page loading speed. Before implementation, TreeLocate's website sometimes saw page load speeds upwards of 15 seconds. After implementing Sana Commerce Cloud, the page load speed was brought down to under a second. That's more than a 10-fold increase in page load speed!
The design of the web store has also taken a giant step forward. TreeLocate was able to design its online showroom in a way that took thousands of items and organized all of them under intuitive labels with high-quality photos. The drag-and-drop Visual Designer lets employees tailor a product presentation to make customers feel at ease with purchasing through an e-commerce platform. For instance, with the knowledge that flame-retardant artificial plants are generally best sellers, TreeLocate was able to position these products more prominently in their web store. TreeLocate also used branding to its advantage by placing brand name logos next to applicable products. This clear, organized web store helped draw more customers to the online portal and boost sales.
Project hero
Jonathon Holmes
Design and Marketing Manager, TreeLocate
Jonathon knew that in order to appeal to a larger breadth of customers and to make buying easy, TreeLocate needed a powerful and convenient online web store. His passion for creating a reliable and convenient experience for TreeLocate's customers helped them find Sana Commerce Cloud. He has been instrumental during the implementation of an ERP-integrated e-commerce solution that has helped them create a beautiful web store.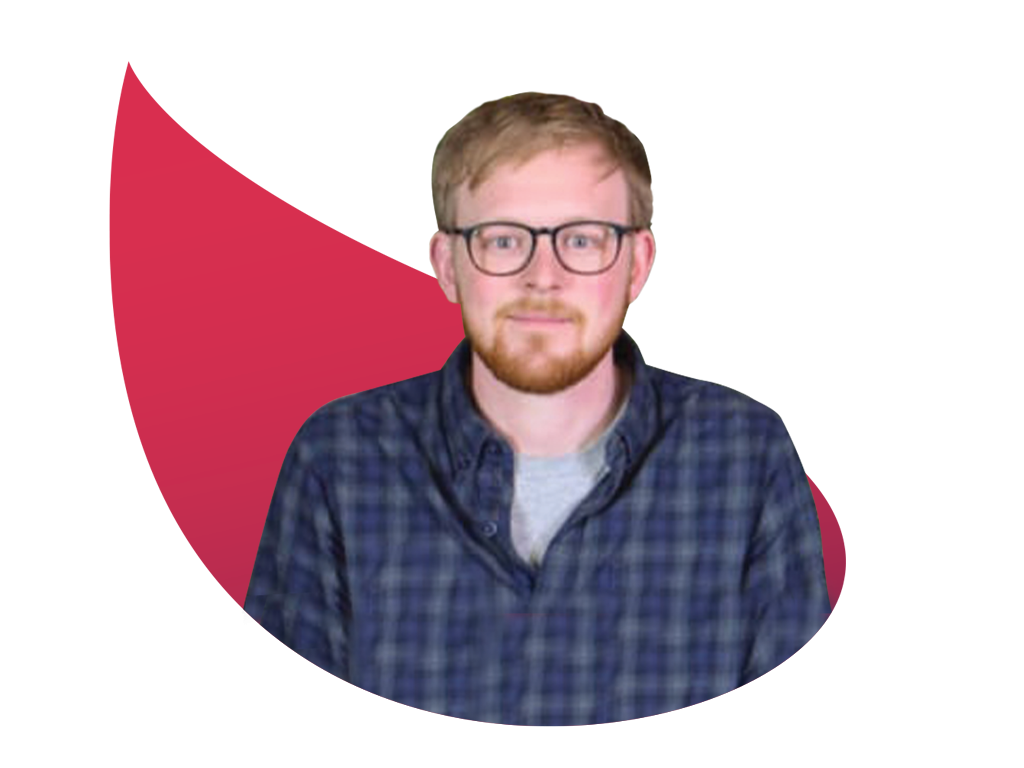 Do you want to increase traffic and boost sales?