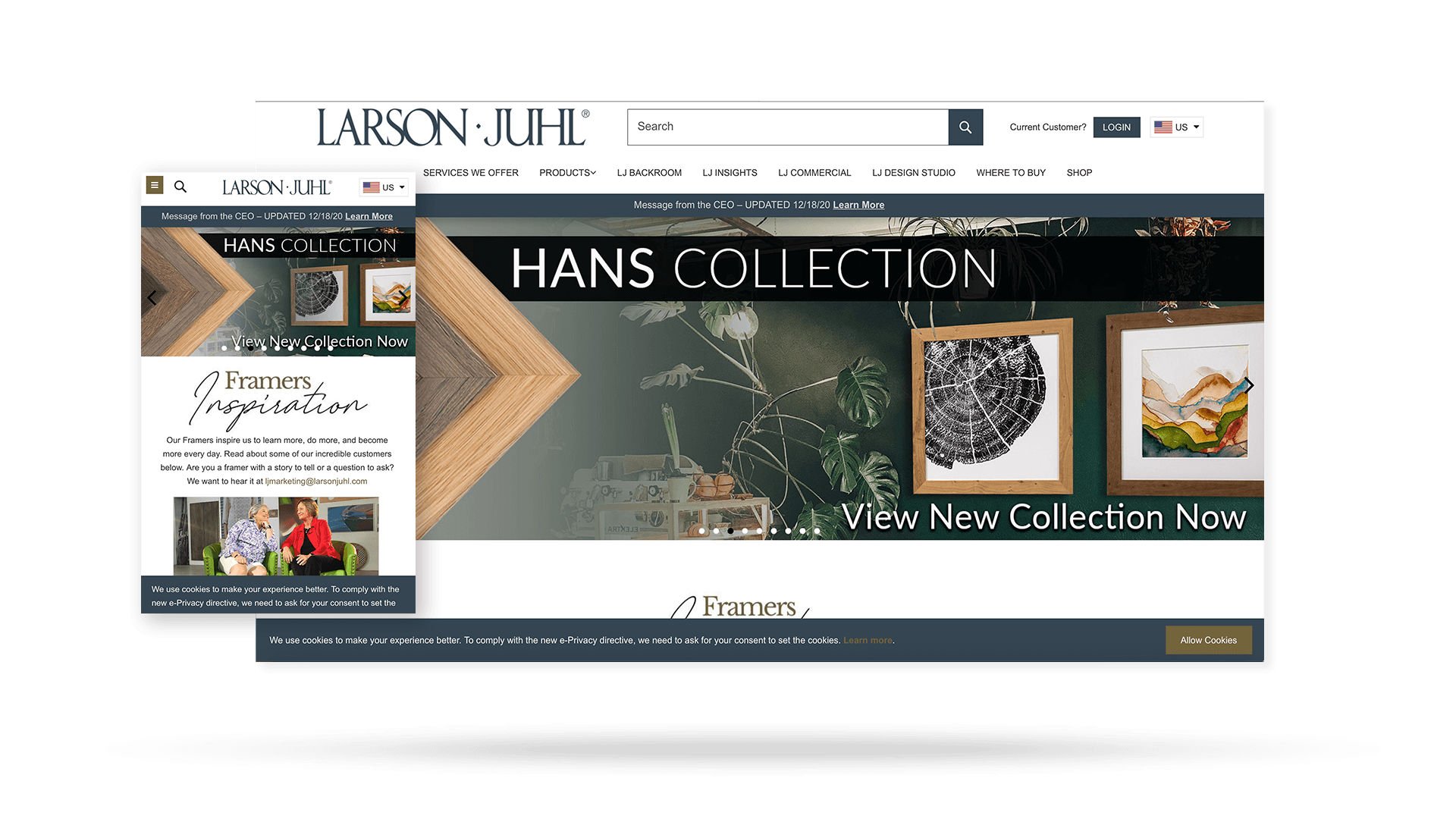 Larson-Juhl
Larson-Juhl's new web store creates a more modern shopping environment for customers.
Founded in the UK in 1975 and originally called Arquati
Acquired by U.S. company Larson-Juhl
Focused on selling premium picture frames & framing supplies
Ethically sourced products, selling purely B2B worldwide
Easy content
and catalog management
Positive
customer responses
Advanced
design capabilities
The challenge
A new e-commerce solution to create a modern shopping experience
Larson-Juhl was changing its ERP to Microsoft Dynamics NAV and was presented with the opportunity to study different types of e-commerce solutions.
That's when the company decided to look for an e-commerce solution that provided it with a modern-looking web store, which could be easily customized and constantly evolved to meet and exceed customers' ever-changing expectations.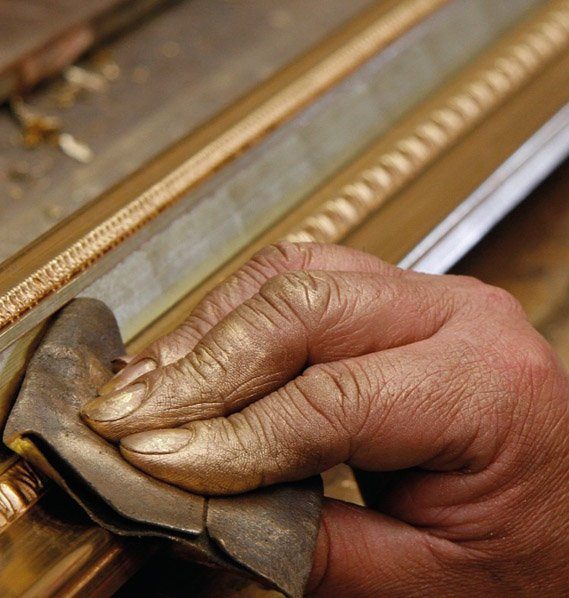 The design [of Sana Commerce] was far better than the alternative, and the size of the company gave us confidence that Sana Commerce would be able to react quickly when we needed to develop our site.

Andy Cole | Systems Administrator at Larson-Juhl
The solution
Advanced design capabilities and custom features
The company was considering staying with its previous e-commerce solution, but it chose Sana Commerce due to its advanced design capabilities and out-of-the-box features.
When asked what the most important benefits of having its ERP and e-commerce work as one are, Andy Cole said: "The most important benefit for us is to provide customers with live and up-to-date information. We're able to change site behavior by programming changes in Microsoft NAV, and the site's catalog dynamically reflects any changes we make to our products in Microsoft NAV."
The modern design options of Sana Commerce were just what we were looking for, as well as the ability to make some web store changes from within Microsoft NAV.

Andy Cole | Systems Administrator at Larson-Juhl
The results
Improved customer experience and internal processes
"Sana Commerce helps us foster lasting relationships with our customers. We strive to provide services via the web store that mean that our customers won't want to shop anywhere else," adds Cole.
Getting customers to order online: "We've hosted a lot of webinars to help our customers get online. We gave them masterclasses and created content for social media to encourage them to order through our Sana Commerce web store," says Matt George, Sales and Marketing Director at Larson-Juhl.
Overwhelmingly positive customer response: "After the initial familiarization period, the response from customers has been overwhelmingly positive," says Andy Cole, Systems Administrator at Larson-Juhl.
Sana Commerce's positive impact on IT: "Managing the catalog and the content of the website is so easy compared to the old system that much of this responsibility has now been handed over to the marketing department, instead of needing to be done by IT," adds Cole.
The future
Tips from Larson-Juhl
Thinking about getting started with e-commerce or replatforming? Here is some advice from Larson-Juhl: "Find out as much as you can about the features that are standard in Sana Commerce, or any other e-commerce solution you're looking to acquire, and think about how you can use those features. If you choose Sana Commerce, its online user guide has a wealth of information and it's worth knowing about all the bells and whistles," says Cole.
Do you want to increase traffic and boost sales?