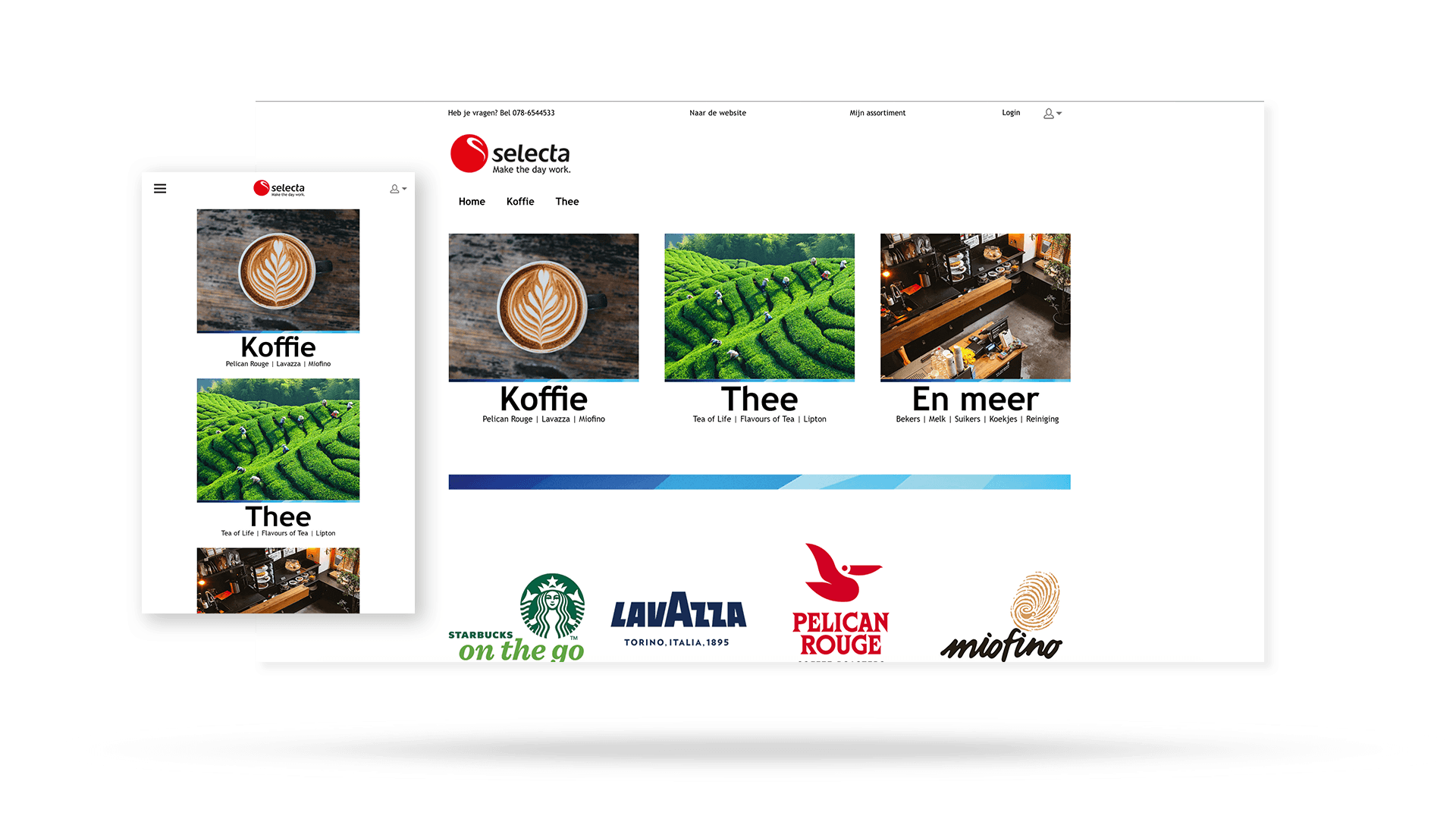 Selecta
Discover how Selecta Netherlands saw a 100% increase in online orders and improved customer convenience.
Market leader in Europe in the field of coffee concepts, soft drinks, snacks and fresh food solutions
Provides 12 million people with a cup of coffee every day, spread across 16 countries in Europe
Brands that fall under Selecta include Starbucks on the Go, Lavazza, Pelican Rouge and Miofino
100%
increase in online orders
Improved
customer service
The challenge
Need for more convenience for the customer and a more efficient sales process
Selecta Netherlands needed to launch an integrated online platform for the following reasons:
More efficient sales process: When Selecta did not have an online platform, the tele-sales team needed eight full-time employees (FTEs) to call all its customers. This was a time-consuming process. To overcome this challenge, the company was looking for an online platform with an automated order process.
More convenience for the customer: A large part of Selecta's customers could only order outside office hours. This meant a lot of missed opportunities for Selecta Netherlands. An online sales channel would solve this problem by making it possible to serve customers at any time of the day.
Complex pricing structures: Like so many B2B companies, Selecta Netherlands has to deal with complex pricing structures. Selecta Netherlands' biggest challenge was to translate the complex prices from its Microsoft Dynamics AX ERP into an online sales environment. That is why Selecta Netherlands decided to look for an e-commerce solution that integrated with their ERP.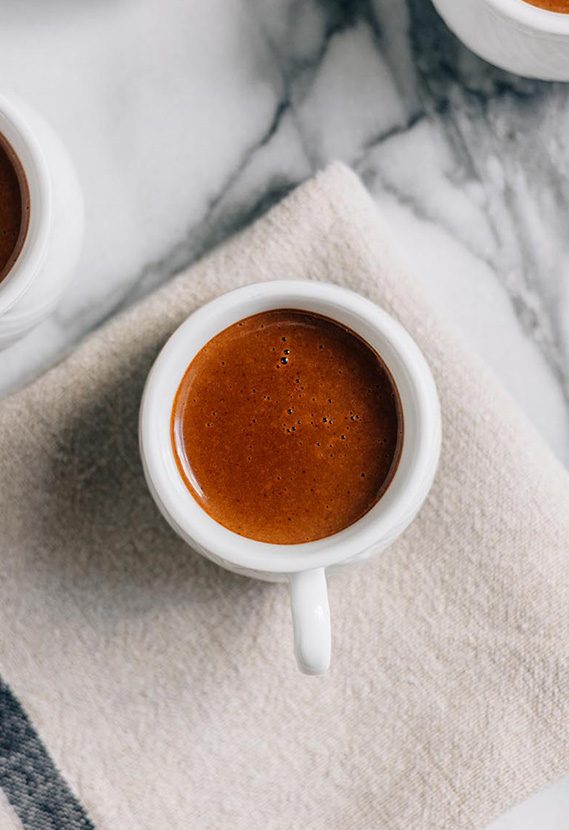 Sana Commerce's real-time integration with Microsoft Dynamics AX ensures that all complex price structures and customer data are seamlessly integrated on our web store. Each customer has their own experience on the e-commerce website.

Jessica Stam | Online Marketeer Existing Business at Selecta Netherlands
ERP as the engine for the web store
Selecta Netherlands opted for Sana Commerce as its e-commerce solution for the following reasons:
ERP as the starting point for the web store: When Selecta started looking for an e-commerce platform, it was important that it started with its Microsoft Dynamics AX ERP, where its complex customer data was already stored. The real-time integration between AX and Sana enables Selecta Netherlands to project this data on to the web store. Each customer can then benefit from a customized online experience, including tailored product assortments and price agreements.
Placing accurate orders 24/7: Another big advantage of having a web store is that customers can place orders 24/7. After all, Selecta Netherlands serves various sectors, including the hospitality sector. The hospitality sector and on-the-go customers like to order outside the tele-sales department's working hours. As soon as Selecta customers have access to the web store, they can order whenever they want. Microsoft Dynamics AX provides all product data and even calculates the costs, so the Sana web store always offers the most up-to-date data.
At Selecta, we offer specific product assortments for various customers. Each customer receives special content that meets their needs. This way, we can offer each customer a unique user experience in the web store. We link the information from our ERP system directly to Sana. This helps us with the personalization of the e-commerce website experience.

Jessica Stam | Online Marketeer Existing Business at Selecta Netherlands
The results
Increased efficiency, more online orders and improved customer service
Selecta Netherlands has now had an integrated web store for a number of years. The e-commerce site has exceeded all the coffee supplier's expectations. In concrete terms, it has provided Selecta Netherlands with the following:
Increased efficiency: Many of Selecta's large customers now order online. Nowadays, 40% of orders are received through the web store. This has resulted in savings of three FTEs. The sales office's other FTEs are also deployed better, and they have more time to approach customers proactively.
Increase in online orders: The number of orders has more than doubled compared to last year. One of the reasons is that customers now order more of what they see online.
Improved customer service: Customers are satisfied because now they can order outside office hours. The ordering process is also much more efficient online because there is no need to make a call.
The future
E-commerce marketing and data
Selecta Netherlands has set clear e-commerce KPIs. Among other things, the coffee giant is looking to:
Increase the total number of orders by 40–60% next year. How? Through effective marketing. Selecta is now also working with personalized online content.
Learn more about the online behavior of its customers by collecting more data. It also wants to make more choices based on data rather than gut feelings. The underlying objective of all this is to improve customer service.
Broaden sales by extracting data from Microsoft Dynamics AX. Selecta Netherlands can review its customers' order histories to ultimately respond to products that they are not yet purchasing. In this way, Selecta wants to encourage more sales.
Do you want to increase traffic and boost sales?