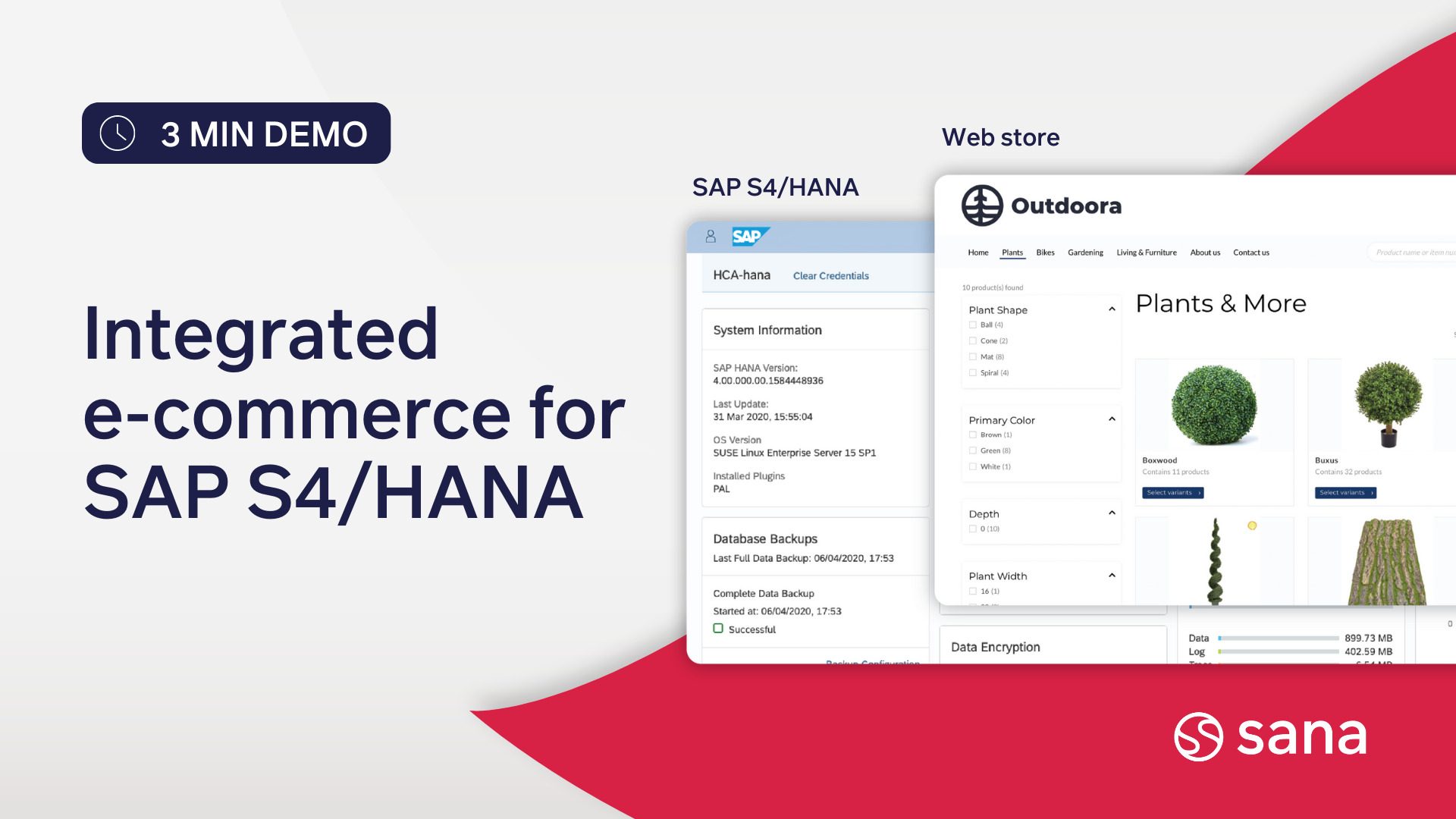 SAP S/4HANA e-commerce: Use the power of your ERP
Implementing your SAP S/4 HANA ERP cost your organization a lot of time, money, and resources. Make the most out of your ERP with an e-commerce solution built to integrate directly with SAP S/4 HANA.
Direct integration with SAP S/4HANA enables real-time updates on complex data, no middleware needed.
Works with SAP Fiori for an intuitive and intelligent user experience the whole team can make use of.
Built for B2B: Complex inventory management, automated pricing calculations, streamlined order to cash cycles, and more.
Speak to a specialist
See features & plans
Get real results in e-commerce
11%




increase in returning customers
53%




of customers find it easier to order
16%




decrease in average order errors
The only e-commerce platform made for your SAP S/4 HANA ERP
Streamline your core processes with Sana Commerce Cloud (SCC), the proven SAP S/4HANA e-commerce solution for large enterprises.
Out of the box, Sana Commerce Cloud integrates natively with SAP S/4HANA, which means that even if you don't have the time or budget to implement heavy customizations, you can still count on an ERP-driven, feature-rich web store.
Read product factsheet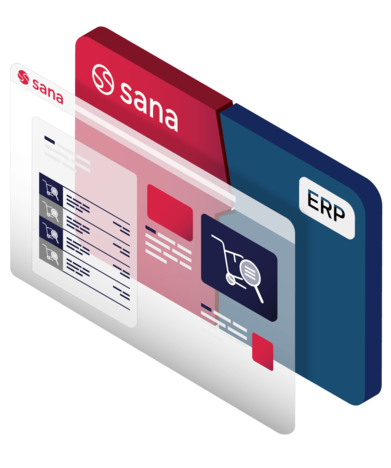 Eliminate the need for middleware
When we say integrated e-commerce, we mean it. Unlike mainstream e-commerce solutions, you do not need middleware to connect your SAP ERP with Sana Commerce Cloud.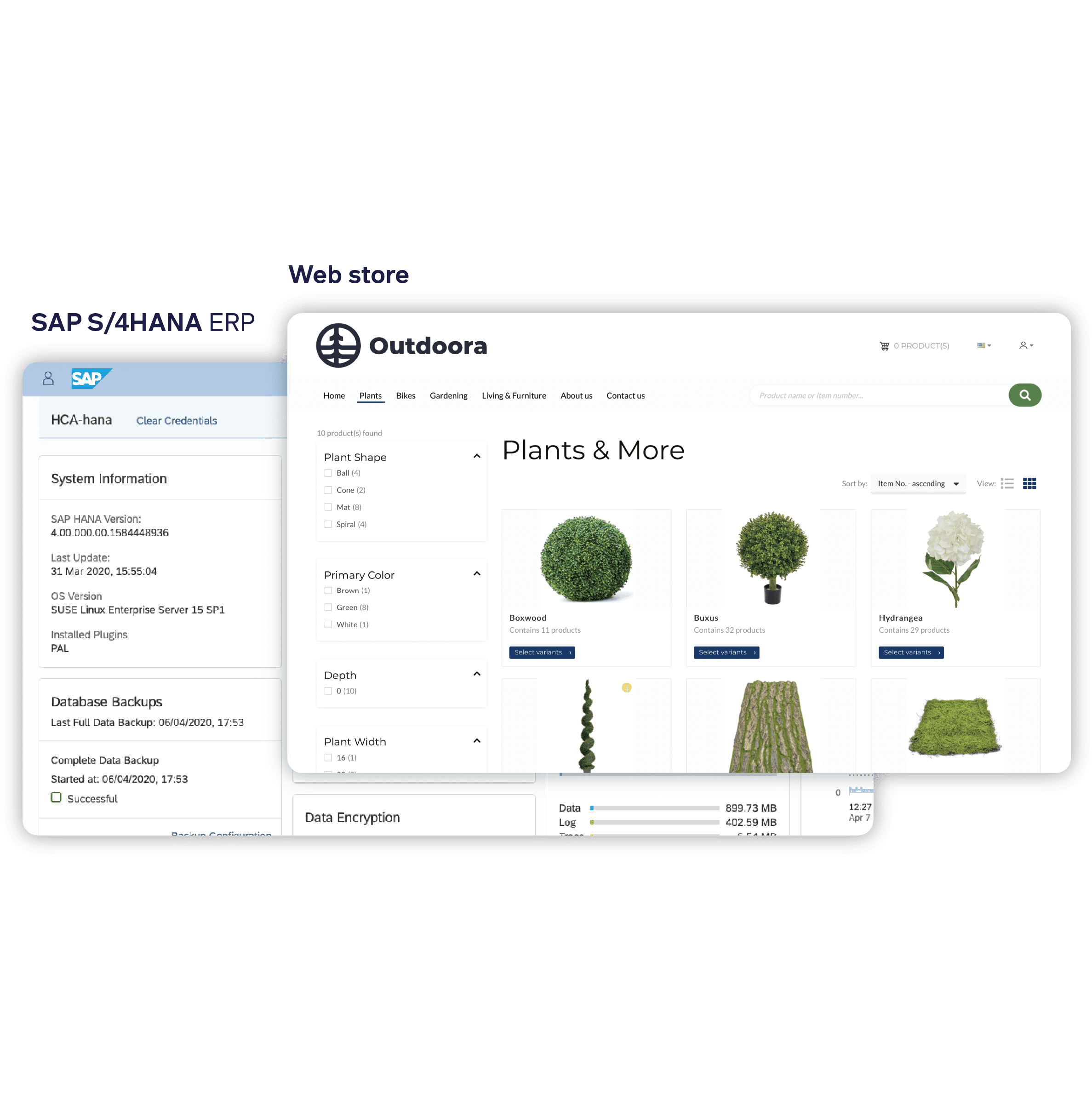 Create web stores built for conversion
Sana Commerce Cloud is equipped with rich core features and functionality — all driven by the data housed in your SAP ERP.

The result? Real-time data from your ERP to your web store that your customers can rely on any time they need.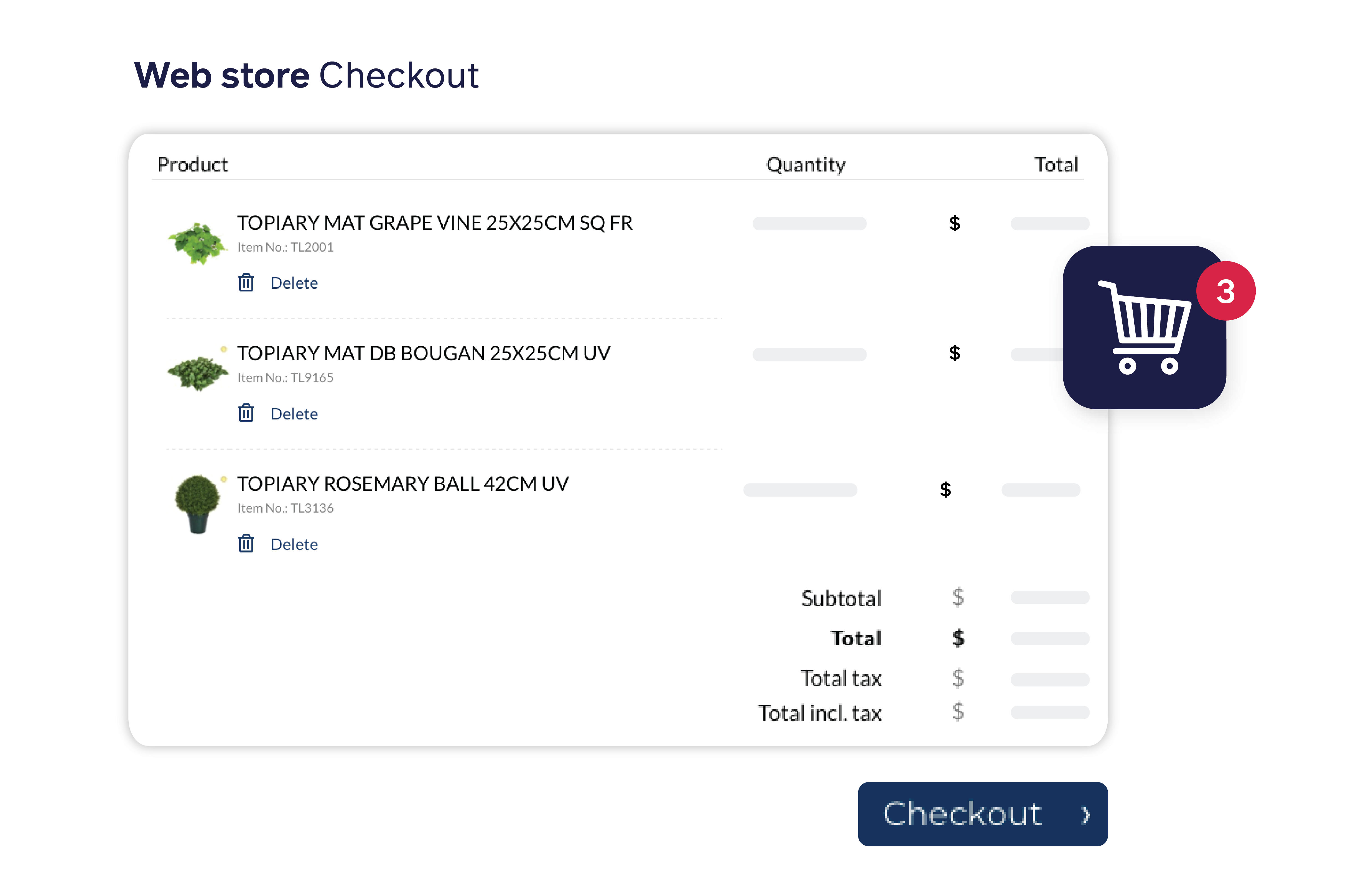 Experience state of the art security
Sana Commerce implements security best practices (as defined by OWASP) and never stores sensitive information. Our e-commerce software is evaluated, tested and certified by both Lionbridge and SAP.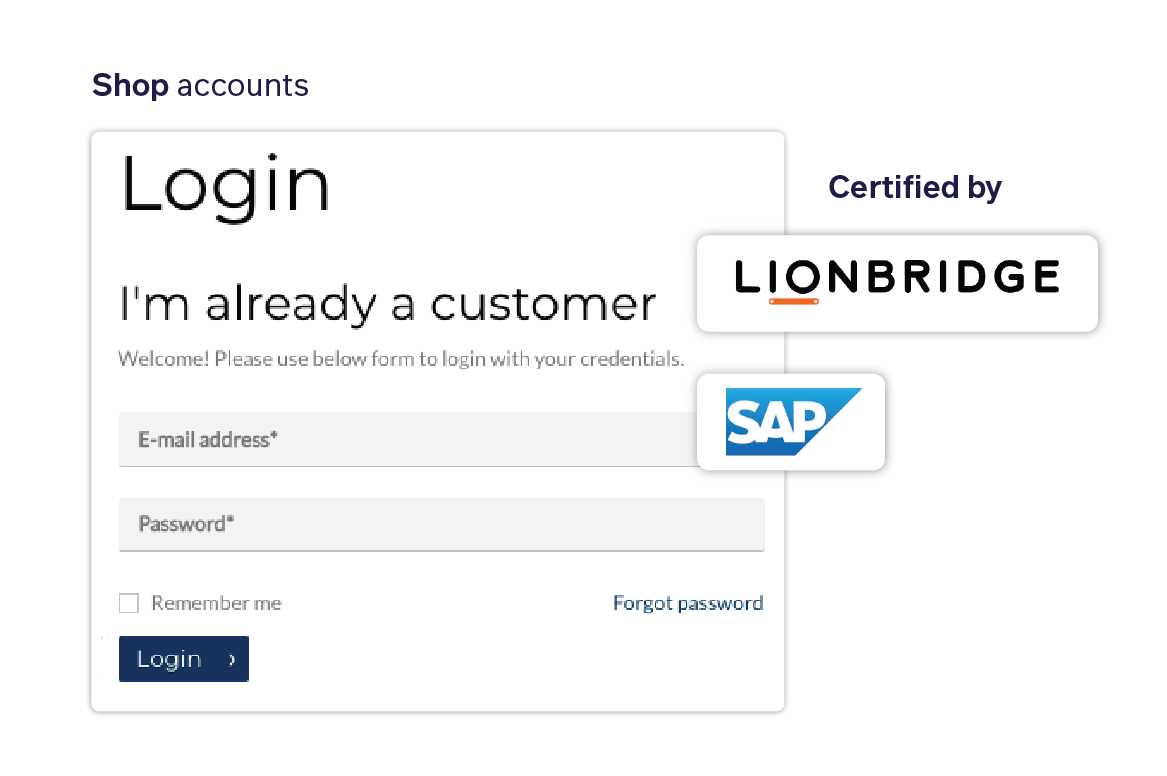 SAP Fiori compatibility for user-friendly access
SCC works with SAP Fiori to provide any stakeholder with a clean, intuitive and intelligent user experience. Create opportunities for cross-functional collaboration with ease.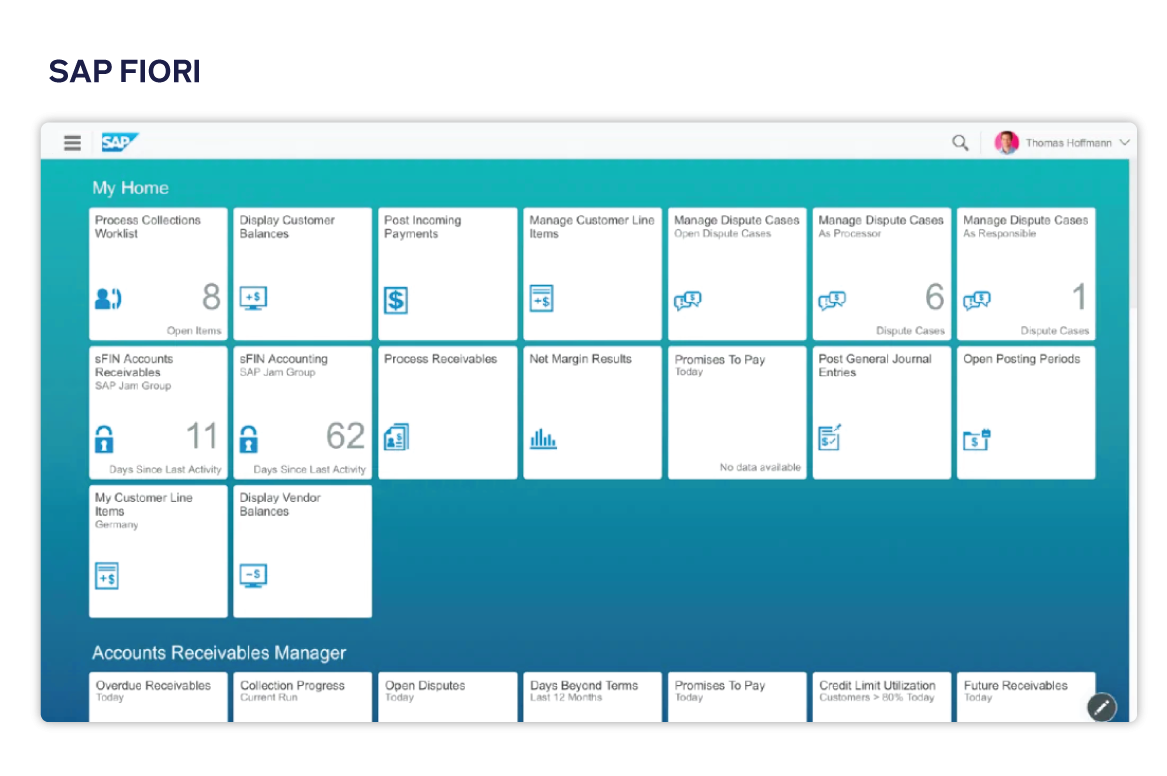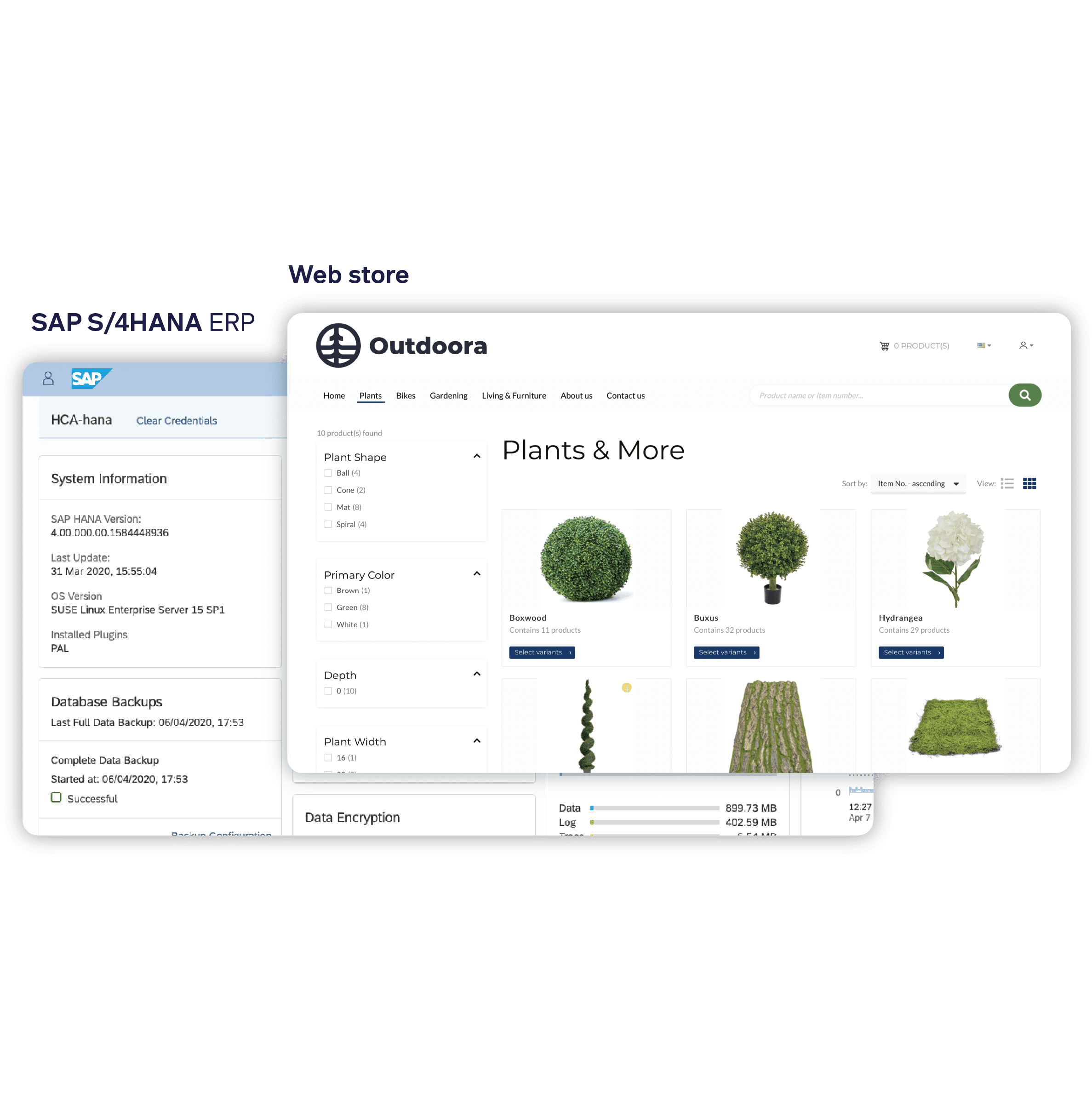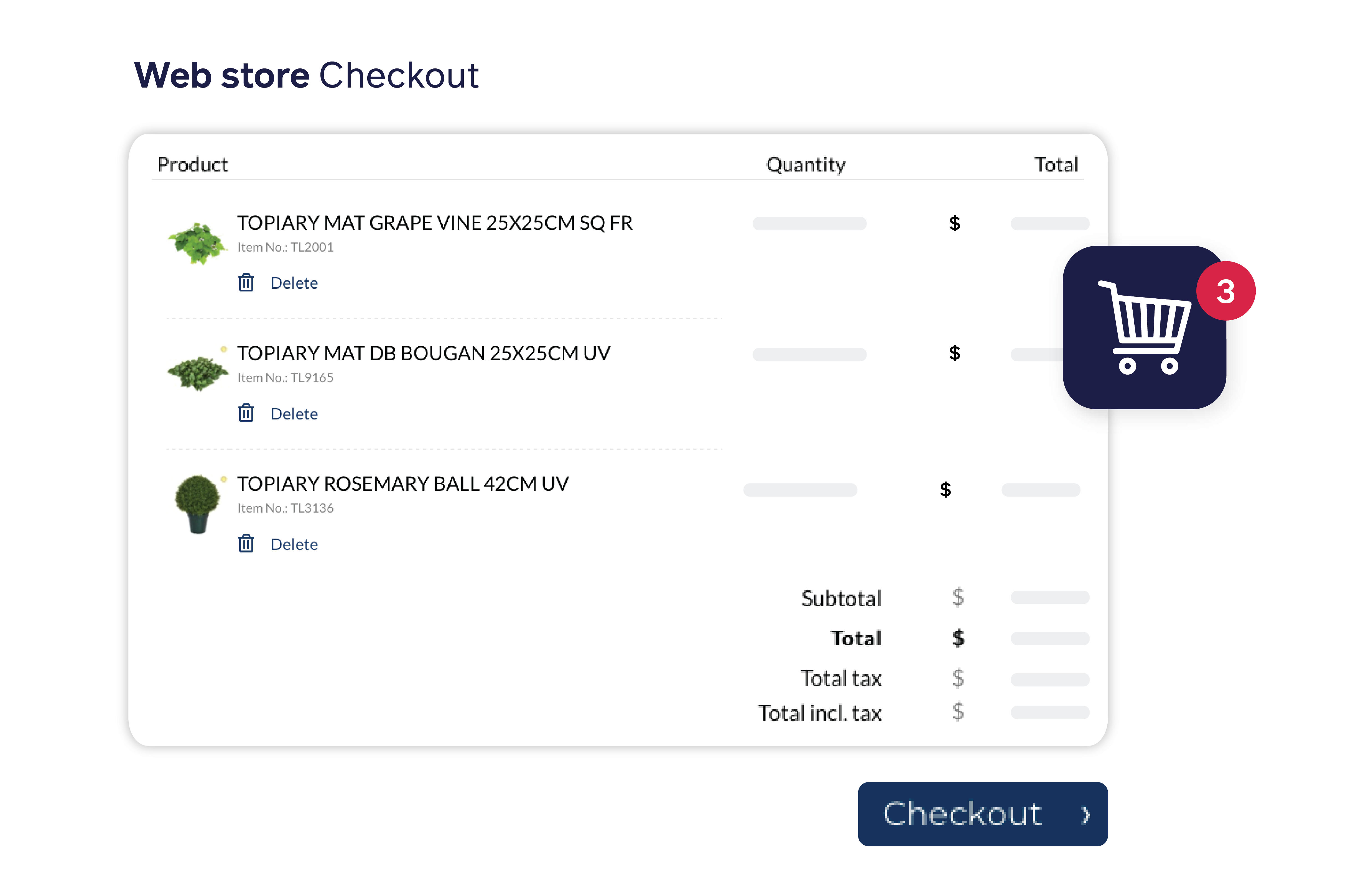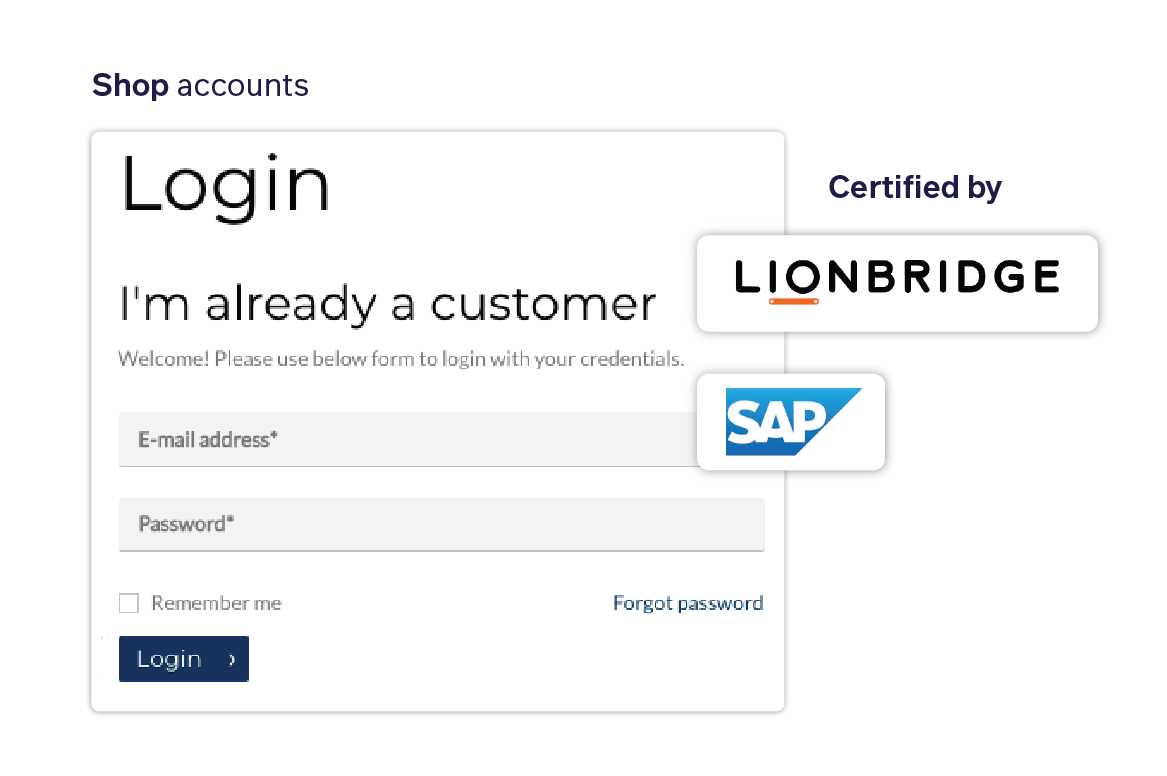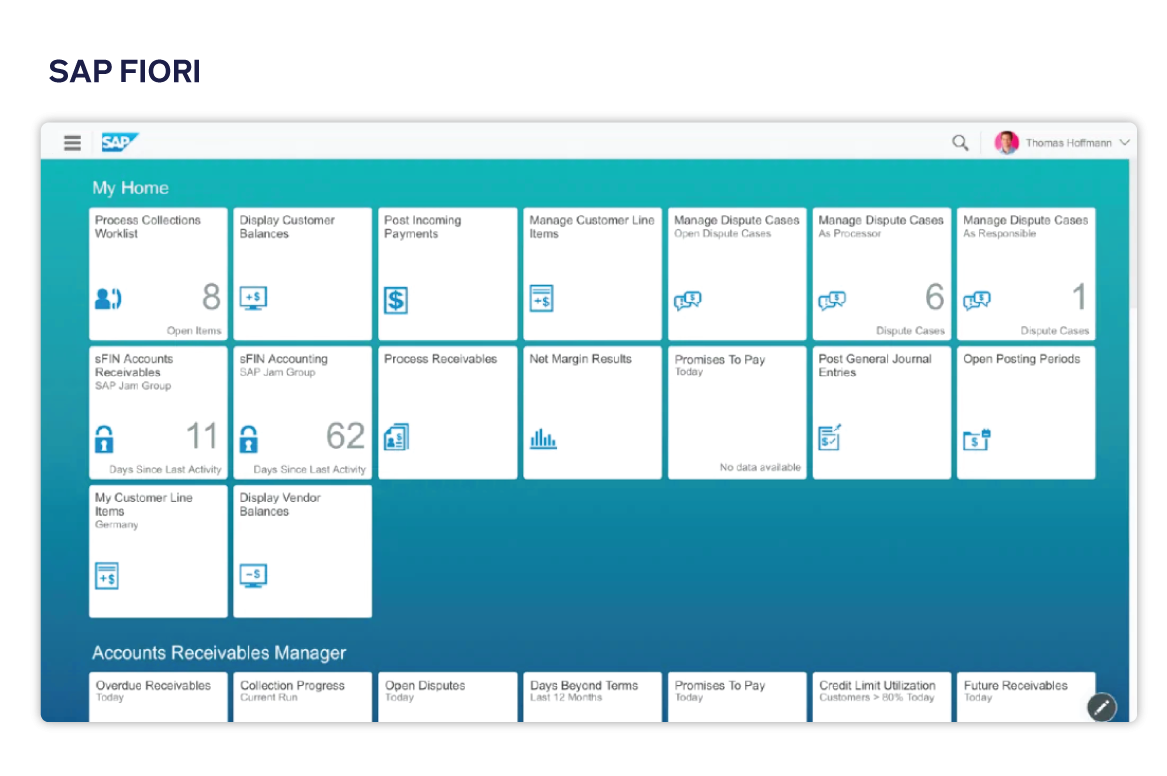 A leading B2B e-commerce platform and certified SAP partner
---
1,500+
customers worldwide
Top 5
best B2B e-commerce platforms on Capterra & GetApp
2022 Gartner Magic Quadrant
Sana Commerce named Niche Player in Digital Commerce
Get an e-commerce consult
Meet with an e-commerce specialist to get a personalized overview on how to transform your digital strategy.
Speak to a specialist
Choose your plan
View our features to learn which Sana Commerce Cloud plan is the right fit for your business.
Effortless extensibility with your application tech stack
Configure your e-commerce environment to fit your needs. Our API-first architecture offers flexibility and enables you to build and deploy B2B commerce experiences.
With extension points and add-ons for payment, shipping, PIM, Configure Price Quote (CPQ), CRM, tax determination and more. We can build our e-commerce platform within your existing application landscape and ensure you're able to provide your customers with the experience they're looking for.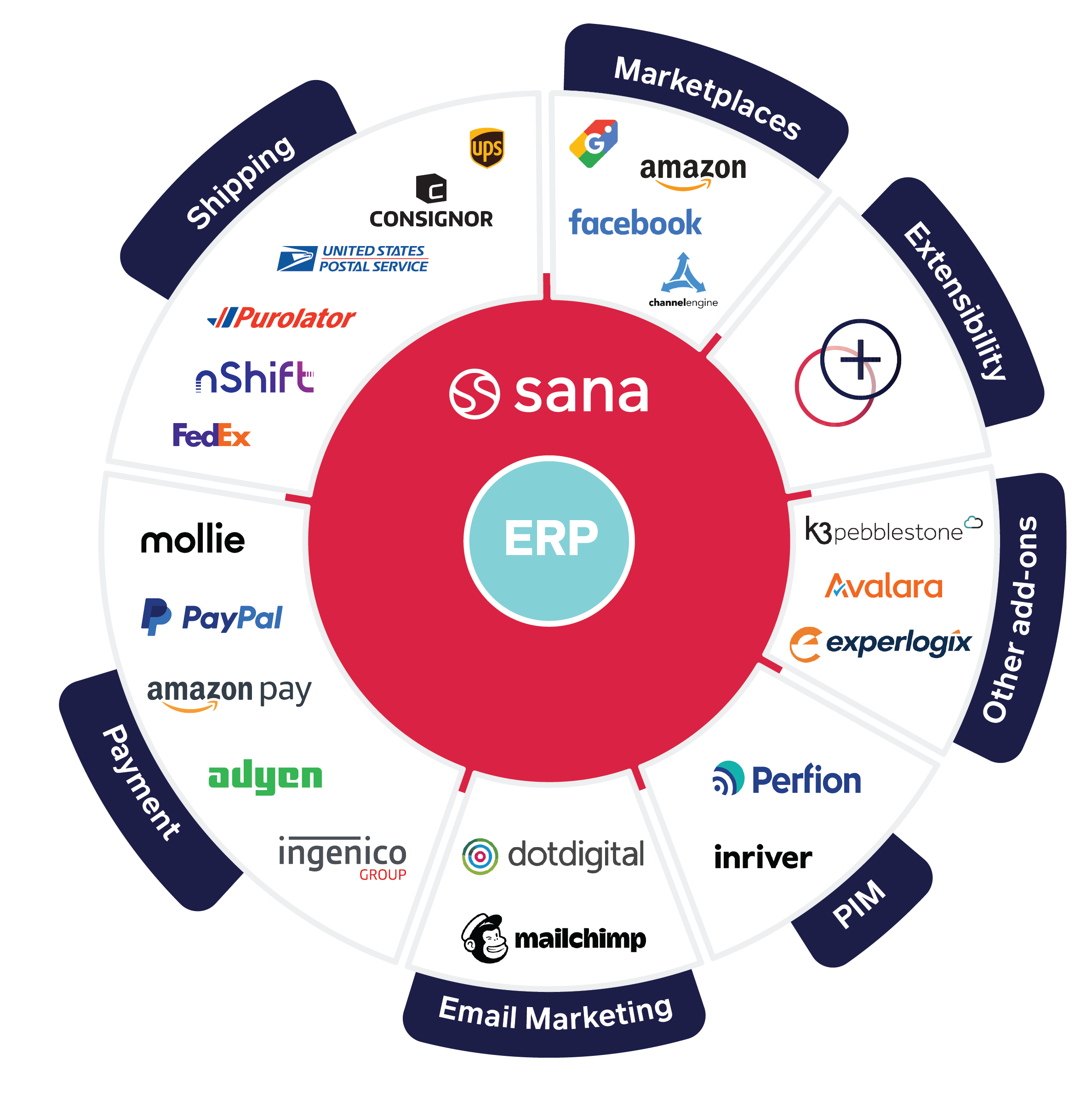 Learn how SAP users are succeeding with Sana Commerce Cloud
Frequently Asked Questions
What is SAP S/4HANA?
SAP S/4HANA is an enterprise resource planning (ERP) software that enables enterprises to run efficiently with the help of intelligent automation.
What are the benefits of SAP S/4HANA integrated e-commerce?
Integrating your web store with SAP S/4HANA allows you to eliminate data siloes created by mainstream e-commerce solutions. A single source of truth and two-way real time data syncs enable a web store that is reliable and convenient for your customers to use.
What is the difference between Sana Commerce Cloud and other mainstream e-commerce solutions?
Unlike mainstream e-commerce solutions, Sana Commerce Cloud is truly integrated with SAP and Microsoft Dynamics. There is no need for middleware, and data syncs bi-directionally, leaving you with a single source of truth and eliminating traditional e-commerce errors. Sana Commerce Cloud was built for the B2B use case, with tailored features that can transform your complex business processes into winning results.
What are the features of Sana Commerce Cloud with SAP S/4HANA?
Our state-of-the-art cloud-based e-commerce platform allows you to stay agile, with all the web store features you need to build a seamless customer experience. These include a streamlined order to cash cycle, integrated inventory management, customer personalization capabilities, and much more.
Does Sana Commerce Cloud work with PIM systems?
Yes! Streamline and simplify the storage and management of product data across your organization and online with our PIM system integrations.
Experience Sana Commerce Cloud
See our product in action with a personalized demo tailored to your business and e-commerce needs.