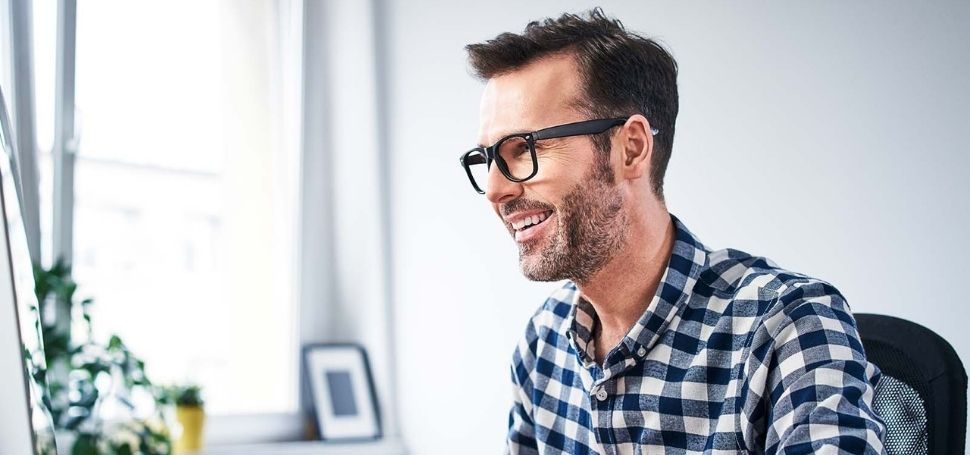 E-commerce is still taking off — with no end in sight. Consumer behavior has been forever shaped by the onset of COVID-19, creating a more competitive arena. It's not only about who has the product, but who is ready to market the fastest, innovate the quickest and serve clients in a seamless, painless customer journey. Enter the e-commerce tech stack: the first and most important choice to launch e-commerce development in the right direction.
What is an e-commerce technology stack?
An e-commerce technology stack is a combination of frameworks, tools, apps, platforms and programming languages used to develop a website or mobile application. All these tools and platforms come together as stacks — one on top of the other — to create a system.
In the world of e-commerce, innovative SaaS-based platforms are becoming more advanced all the time. In the past 5 years alone, these platforms offer all the tools that enterprise suppliers need to serve customers and continue running smooth business. On top of that, SaaS-based e-commerce platforms integrate better with systems that large enterprises use on the back end.
How choosing the best tech stack for e-commerce contributes to scalability, better management and data control
There continues to be competition in the industry to unify solutions so suppliers have better e-commerce platform options without having to make big investments. Enter e-commerce SaaS-driven experts. We advise suppliers on the most efficient ways to run their business, while getting the most value out of e-commerce endeavors.
Big brands are used to being in control of on-site solutions for their e-commerce, with IT departments keeping a watchful eye on every process data source. Think back-office systems such as Oracle, SAP and MS Dynamics.
Leaders in these businesses feared dependency on siloed SaaS platforms, but the mounting complexity of these systems generated losses in time and money that could've gone towards scaling and expanding current business.
This takes us to a massive, common misconception: "businesses don't have a lot of control on SaaS platforms."
In reality, today's SaaS platforms handle extensive customization. On the other hand, businesses that invest in a solution in-house must put in a significant amount of time and money — and ongoing, expensive maintenance. Now, many suppliers choose to deploy some, if not all their tech packages in the cloud with a SaaS provider for this reason.
In turn, SaaS vendors offer scalable solutions liberated by their own infrastructure: on one hand, they're designed to handle high bandwidth. On the other hand, SaaS solutions are not constrained by caps placed on internal resources.
Looking for a scalable e-commerce solution?
Check out our e-commerce platform, which is built to reduce business complexity and enable growth.
Why choosing an e-commerce tech stack is key to building better business
Knowing what we know about SaaS-powered e-commerce solutions, suppliers can still have secure, back-office environments that are fully protected while retaining front-end flexibility. Enterprises need to bridge the gap of connecting their back-office to the front-end shopping environment. Otherwise, they risk losing control over multiple data points, creating delays in orders and inventory errors, resulting in overall lack of clarity on consumer behavior and purchasing patterns. This directly affects restock patterns.
Consumers have become increasingly demanding in post-COVID times: it's not enough to know an order has been made, but when it will arrive, and if the product is in stock when expected in the first place. Thus, suppliers have a massive need: to go to market quickly, constantly innovate and stay ahead of behavioral curves, among many others. SaaS solutions give them the freedom to do exactly that.
Suppliers looking to move forward have a choice to face before implementation that will impact their business most: choosing the best tech stack for e-commerce.
Five rules to follow when choosing the best e-commerce tech stack to fit business needs:
1. Ensure compatibility
If you're implementing new platforms and tools, always ensure these are compatible with solutions you currently use. What you have now is your best starting point: avoid reinventing the wheel. Allocate labor and time costs towards scaling your business instead.
2. Consider project size
Ensure your project is clear in its aim and goals. What is the size of the niche? Key characteristics? These aspects will help you narrow your choices when it comes to implementing your e-commerce tech stack. It will also lead you to achieving goals through the path that best suits your endeavors – once again saving time and money.
3. Tick-tock: Know your time to market
Understand the urgency of the project. Do you expect a quick test in the form of an app, or something more sophisticated like integrating your strategy into your ready-to-sell model? This helps in keeping your expectations in line with what the tech stack realistically allows for.
4. Choose a tech stack to match your ambition
When choosing the right e-commerce tech stack, make sure that it's as big as your product. If your platforms cannot scale quickly without significant talent, time and capital investments, innovation will be slowed at a costly price. In the worst cases, revenue losses will accumulate quickly, losing out on business and market growth.
5. Go for tried and tested over shiny and new e-commerce tech stacks
When investing in a new tech stack, don't get carried away by all that shines and sparkles. Trust tried and tested methods. These are the technologies that achieve exactly what they set out to do. Similarly, ensure the right talent can implement the tech you need.
The takeaway: Know your tech stack like you know your business
There are a multitude of solutions available in the SaaS e-commerce industry. These are highly sophisticated, functional and scalable systems. Do not be daunted by the idea of losing control: as we have seen, this is a big myth that prevents enterprises from choosing the path to innovation because of a hyper focus on the illusion of strict management.
Choosing the best tech stack for your business ensures you always maintain control, at a much smaller expense in time, cost and talent than ever before. IT departments can be freed to focus on what really matters: thinking of the business' tomorrow, while everything else is taken care of today.
Growing your business has never become more accessible, thanks to the world of SaaS-driven e-commerce solutions.
At Sana Commerce, we understand that as manufacturers, distributors or wholesalers, you need an online store that provides accurate, reliable data to customers who depend on you. Sana Commerce Cloud is the only ERP-integrated e-commerce solution built to enable business evolution and foster lasting customer relationships.
Reduce your e-commerce tech stack with and ERP-integrated solution