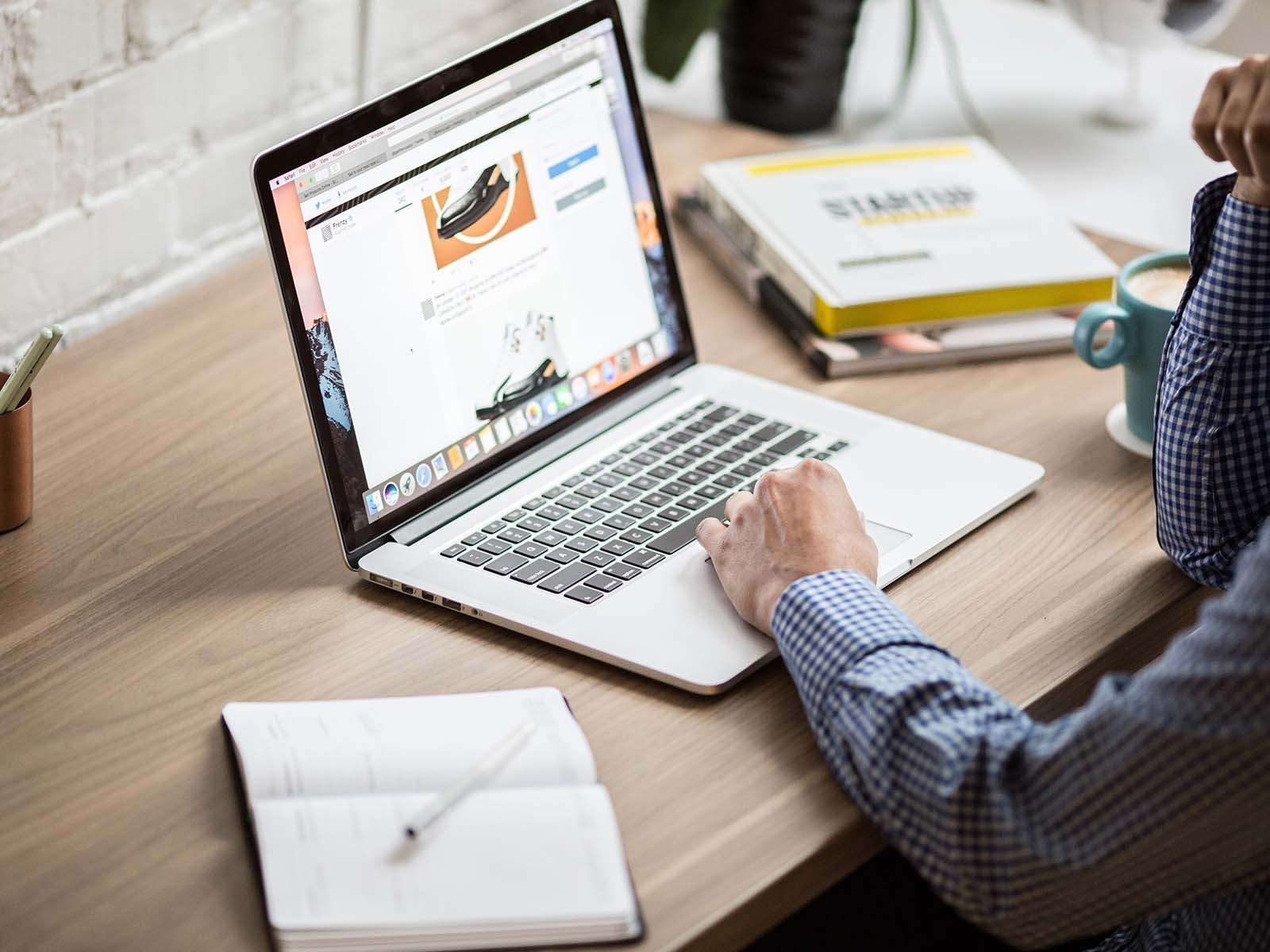 What is ERP e-commerce, and why is an ERP system so critical to a web store's success? This blog will detail the insights that matter most.
ERP e-commerce 101: What is it?
ERP e-commerce leverages the business information and logic stored in your ERP system to display accurate, real-time data in your web store. In addition to significantly speeding up implementation, ERP e-commerce also ensures lower operational costs and minimizes back-end maintenance workload. Why? Because all your business data and logic is stored in just one place (your ERP) and not being replicated in your web store's back end. In other words: ERP e-commerce improves your customer experience, but also tackles complexities in your business.

Businesses prefer a single, unified system that works over a complex web of interconnected systems, but often don't know such a solution exists. Other times, they invest in an e-commerce solution that more cost-efficient in the short team, but overlooks hidden and unexpected costs that increase the total cost of ownership (TCO) of their solution.
Here are 3 more key reasons to consider an ERP e-commerce solution.
1. It's the key to successful, connected omnichannel commerce
An ERP-integrated approach to e-commerce (also sometimes referred to as ERP e-commerce or single-stack e-commerce) is vital, because it's the only sure way to deliver a great omnichannel experience.
Omnichannel sales are about providing a more transparent and integrated process. This is achieved by seamlessly connecting several sales channels to provide a high-quality customer experience. With an omnichannel strategy in place, it doesn't matter how clients place orders: they receive the same service. They can place an order in a web store, check up on their order status through social media, and pick their order up at a brick-and-mortar store, and have the same consistent experience at every phase of their journey.

The emergence of this kind of experience threatens traditional businesses, because it's assumed that they have to put in a lot more effort to keep clients happy. Clients today expect to be able to communicate and do business with companies through a variety of channels. They want the freedom and convenience to switch between channels without having to re-key information. Achieving customer satisfaction through meeting these demands is the primary driver for omnichannel initiatives.
2. Professional buyers want e-commerce (and they're not willing to wait)
It's not just consumers who are becoming more demanding when it comes to customer experience; professional buyers' expectations are also growing.
It's quite logical, really, when you consider that B2B clients are simply B2C consumers at work. They crave the same experience no matter what they're purchasing. B2B buyers are adopting e-commerce options because they prefer to do their own research online before purchasing. They also appreciate the convenience of an online shopping experience that offers access to international suppliers, personalization and 24/7 service and accessibility. 
Many mid-market B2B sellers are anticipating this trend and setting up web stores. According to our latest research on digital transformation, most professional buyers feel that e-commerce plays a very important or vital role in their digital transformation.Why is e-commerce so vital in these businesses' digital transformation projects? 
45% — Integration with existing technology, like an ERP system

44% — Customer experience

8% — Customer data insights

3% — Part of wider organizational restructuring 
3. Leveraging your ERP's business data means better customer experience
The importance of e-commerce is clear. But to fully benefit from an online sales channel, companies need a set of technologies, that interconnect seamlessly, capable of meeting buyers' expectations. So how can companies like yours achieve this?
For starters, you need to be close to your client. You need to know everything about them to guide and personalize their purchasing process and create the best possible customer experience. This is particularly essential in the B2B market, where long-term relationships are of paramount importance. Furthermore, high-quality back-end processes should be facilitating your order and inventory management, billing, and fulfillment. If these processes aren't in perfect order, it simply won't be possible to deliver a great customer experience.
A lot of data is needed to personalize the purchasing process. To be more specific, you need the kind of data that's stored in an ERP system. This includes pricing, order management, and product information, for instance. Integrating your web store with your ERP system ensures a real-time link between your customers and your back-end processes. This makes it easier for everyone to quickly and seamlessly switch channels.
This is what we mean when we talk about ERP e-commerce. With Sana, your ERP data can power a feature-rich, data-rich web store.
Visualize how this works in our Sana Commerce integrated e-commerce solution infographic.
Still not convinced about ERP e-commerce?
Forrester estimates that 62% of B2B sellers are planning to implement single-stack or ERP e-commerce in their business activities. Reasons for this include:
Ease of maintenance

More agility

Streamlined operations

Real-time inventory visibility

Enabling buyers to manage their accounts online

Accurate inventory management
Moreover, businesses that adopted a unified solution are 19% more likely to say that improvements in upselling and cross-selling are caused by integrated e-commerce, and 14% are more likely to say that the unified solution improved their profitability per client. Forrester concludes that companies should consider the efficiencies of single-stack approaches to experience more benefits, as 21% of surveyed B2B sellers already do.

The benefits of ERP integration for e-commerce
Here at Sana Commerce, we have been aware of the benefits of an ERP-integrated approach to e-commerce for years. In fact, it's the foundation of our e-commerce platform, originally released in 2008. To get the insights, download our white paper on the 40+ benefits of ERP e-commerce.
Want to get insights on how a Sana Commerce ERP-integrated web store impacts our clients' bottom lines? Download our latest factsheet for customer-reported data on the six top business benefits of ERP e-commerce, including impact on revenue, efficiency, profitability, and more.
The benefits of integration e-commerce built for your ERP system