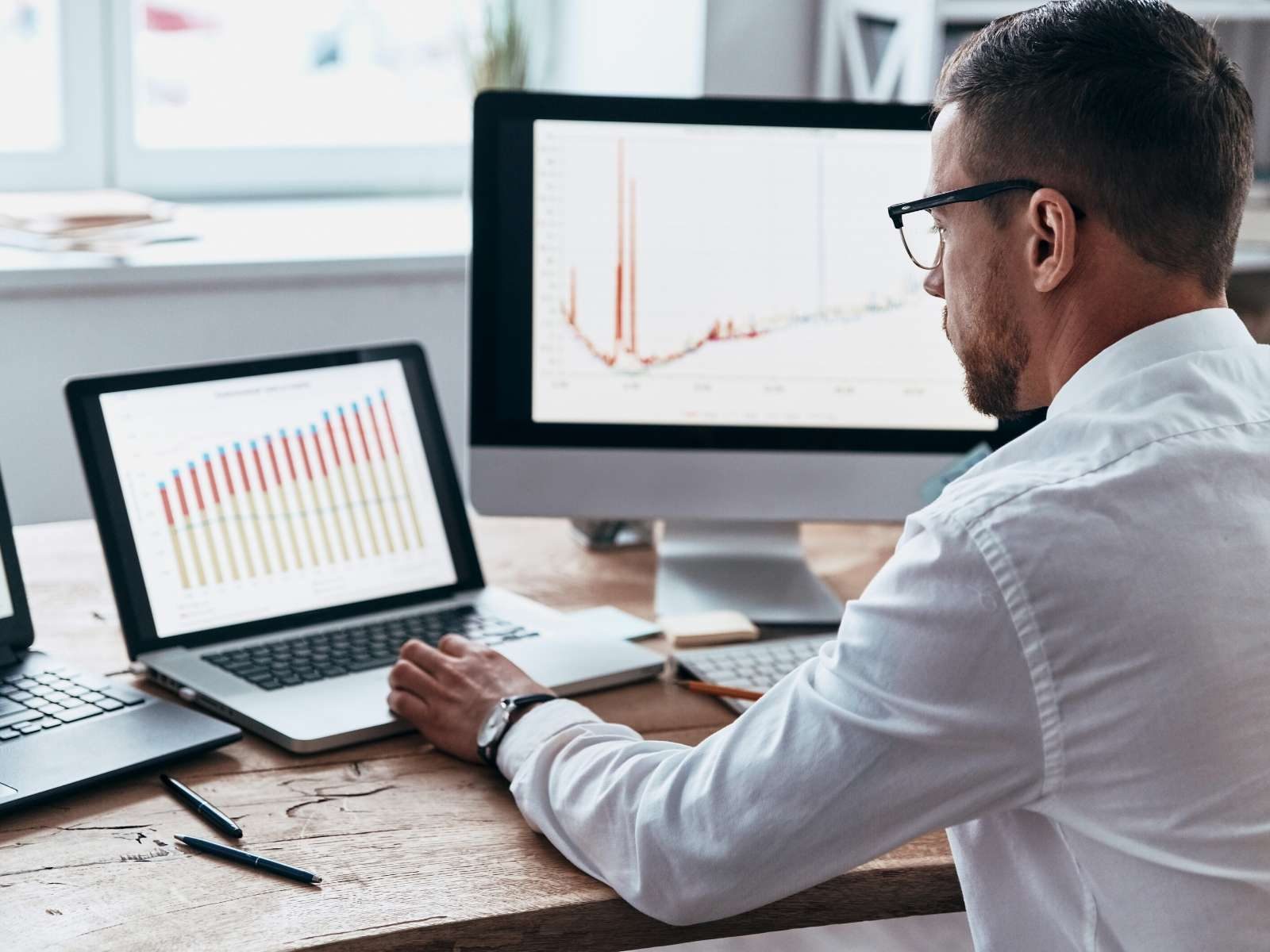 Marketing has always used a combination of qualitative and quantitative measurements to inform campaigns. The more advanced tracking and measurement tools become, the more central data and metrics become when determining how you market to your audience. Consumer insights in marketing are more essential than ever to understand current customers, reach new audiences and strategically plan for the future. 
However, before many businesses dive headfirst into the complex world of the consumer insights process, they often feel initial hesitation about the costs and resources required to make such tools effective. Because analytical platforms and measurement are becoming more sophisticated, there are several businesses that feel like they are already on the back foot when it comes to getting started. In this blog, I will explain to you what consumer insights are and how to get started in a way that is manageable and easy. 
What are marketing consumer insights?
An official consumer insights definition is elusive, but broadly it is any measurement that can be used to see and understand how consumers think and feel. It could be how long they view your page, what their eye behavior is when looking at your page, how much they order, what selections they pick, etc. The list goes on. 
While some statistics can be used by themselves to determine something specific, more often than not, marketers use consumer insights in conjunction with several other types of consumer insights. For instance, session duration can tell you how long users stay on a page, but when you combine that with cursor or eye-tracking, you begin to understand what content is holding their attention. Particularly, if it is a page where conversions happen, you can build a fuller, more complete conversion path with these metrics. Better yet, once you have aggregated this information, you can use it in your website design and structure to harness more results.  
Consumer insights in marketing also play an important role in trialing new programs within your business. For instance, you may assume that your customers prefer red shovels over blue shovels because you always sell more red shovels, but that might not be a correct assumption. Consumer insights can help you discover that placement on the page, product information, SEO and many other factors contribute to your sales. 
The basic arsenal of tools that companies tend to use are free or freemium tools like Google Analytics, YouTube Analytics, Google Trends, LinkedIn Analytics, Market Finder and Find My Audience. The specificity of these tools is both a strength and a weakness. They tend to monitor a limited subset of channels or activities. For aggregated information, you would have to look a bit further.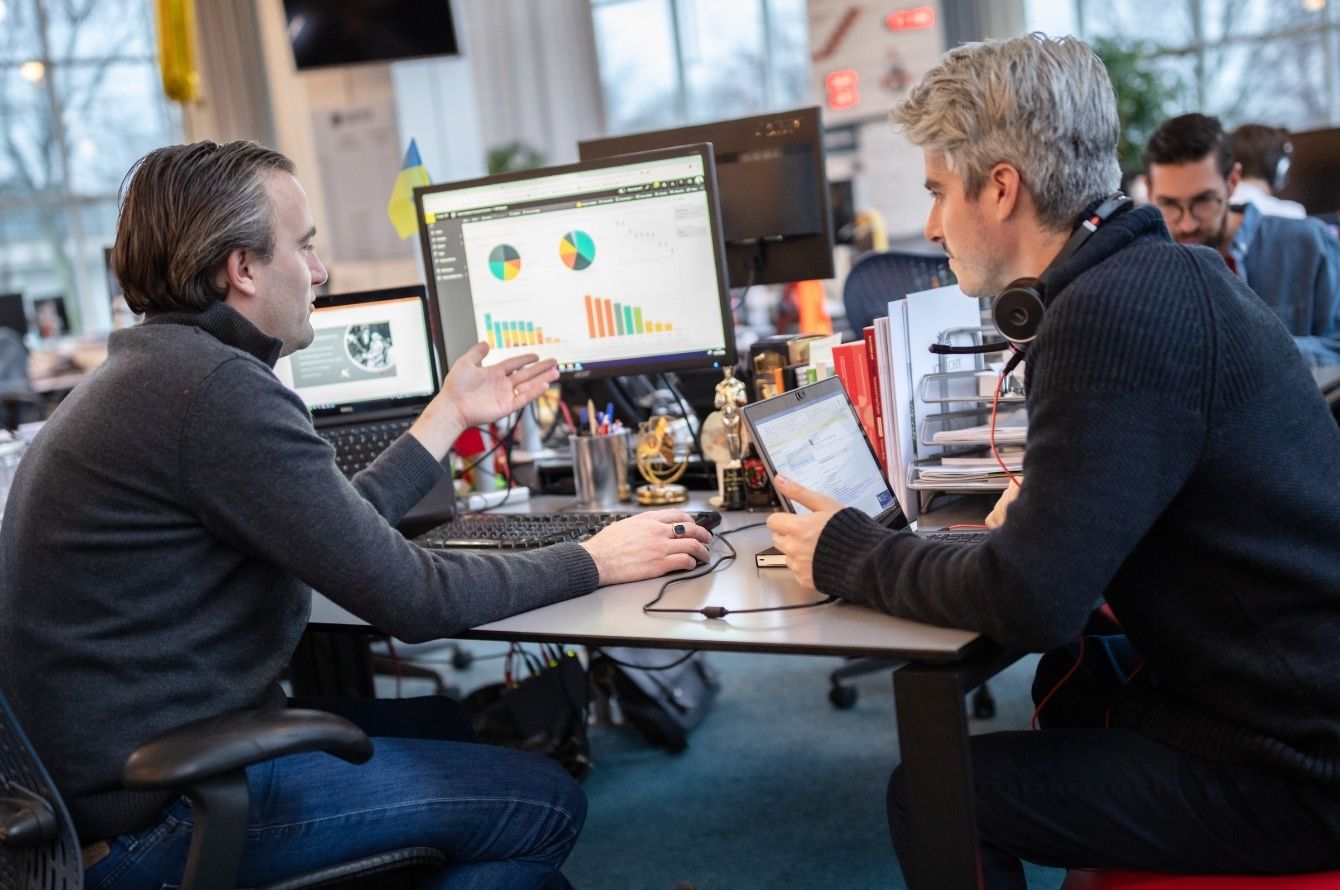 Marketing insights examples
Here are just a few ways you can use these B2B consumer insights once you have them: 
Mapping your buyer's journey: 

Recently, a global food supplier realized the importance of being able to have full visibility of their marketing funnel. They wanted to validate the customer journey by identifying key "moments of truth" and find places to capture customer engagement. They started by identifying popular touchpoints with customers and finding the weaker points where engagement fell off.

 

Customer value segmentation: 

A leading delivery and courier service recently found that they needed to better segment their business depending on B2B and B2C contexts. They wished to come up with separate value propositions and messages for each of these two markets. This company accomplished this by segmenting their audiences, studying analytics from their different web stores and online outreach surveys.

 

Content marketing research: 

To support marketing and PR efforts, an up-and-coming information security firm wanted to do content research on multiple businesses to better understand what keywords could be used and what their audience would be most engaged with from a thought leadership angle. They analyzed thousands of published articles and search statistics to boost their own content profile.

 
Why are consumer insights important?
As stated above, consumer insights can make or break a successful marketing strategy. In light of the COVID-19 pandemic, this reliance on data monitoring has only become more common throughout all industries. Consumers and businesses alike are moving to a digital-dominant model that allows for more accurate insight measurement. 
Consumer intelligence can play a vital part in identifying the features that your customers are looking for and help you explore needs that remain unmet by your competitors. This is where search engine trends and social media can help. You can set up alerts for trends and competitors to keep up-to-date on what your target audience is looking for. 
This brings us to a separate benefit of consumer insights: They give you a unique overview of how you can benchmark yourself against other organizations beyond just sales and revenue. Particularly when it comes to search engine rankings, you get a very clear result as to how you are comparing against your competitors on certain keywords relevant to your business. 
How can you analyze consumer insights in marketing?
Once you have all of this information, the next question is what you should do with it? Analysis and synthesizing data to come up with a conclusion can be another minefield to navigate. But there are certain programs with algorithmic analysis features that allow you to break down the data into understandable insights. One such program is Sana Commerce Insights (SCI), which allows you to have a clear overview of your commercial data and is built standard into Sana Commerce Cloud. 
Sana Commerce Insights gives you the power to: 
Drill down into sub-categories like customer, product type and location to get ultra-relevant data to answer specific questions.

 

Set benchmarks and targets for your web store to see how your performance over time meets the mark.

 

Track user adoption of your web store via customer metrics like number of customers with a web store account, how often customers use your store, number of new accounts and more. 

 
Because SCI combines your ERP, web store and analytics data all in one place, you don't have to try to match up anonymous analytics data and make your best guess at how customers are interacting with your web store. Sana Commerce Insights takes the guesswork out of the equation by including specific segments that allow to you correctly attribute behavior to certain customer or customer group. 
SCI uses Piwik PRO, a strong analytical tool that was developed for B2B business cases. Google Analytics and many other popular alternatives were created for end-consumer sales and were merely retrofitted to work for a B2B audience. That means there is less of a capacity to drill down into B2B-specific insights, such as account-based activity. When you can successfully attribute linked behavior to one B2B account, you can have a better understanding of the data than when you must look at every user visit separately and without correct attribution. 
Sana Commerce Insights is a great starting point to optimize your web store based on customer behavior as well as a great way to get more accurate sales forecasts. Perhaps most importantly of all, SCI carries with it the Sana Commerce promise to completely integrate with your ERP, so that you can have all of your valuable customer data tied in with your existing customer network and knowledge. Ease and convenience start the moment you tie your ERP, e-commerce and analytics in one. 
Of course, there is no expectation that consumer insights in marketing will stop evolving or advancing. Sana Commerce Insights has no plans to stop evolving either. Better insights will always be a key ingredient in strong business performance.
Sana Commerce Insights
Purpose-built to combine your ERP, e-commerce and analytics data into one, user-friendly dashboard.