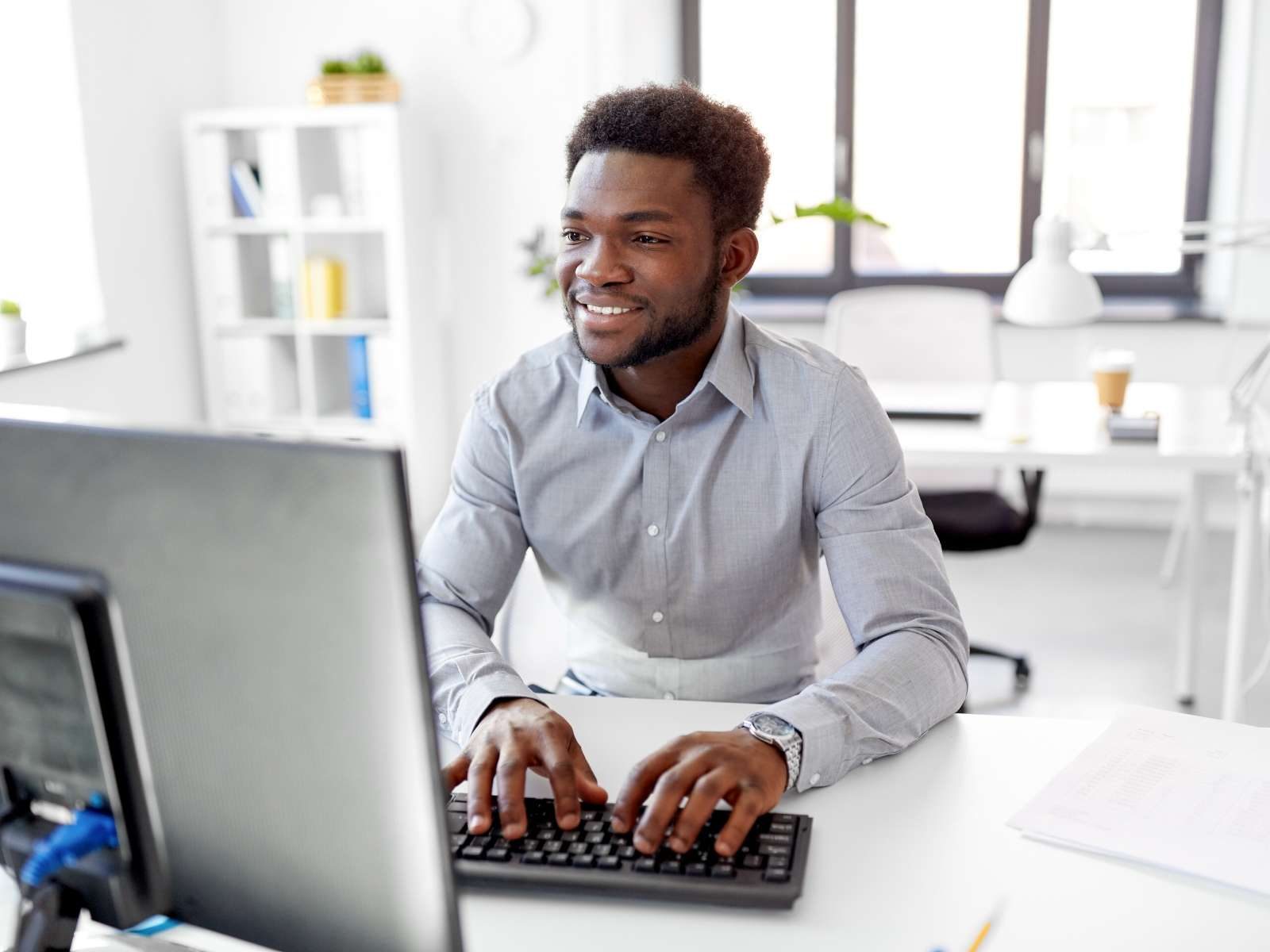 Have you successfully built your web store, but still struggle to increase the traffic, number of orders and average order value? If so, we are here to help. By following some key B2B e-commerce marketing strategies, you can attract new customers, increase the spending of current customers and ultimately boost your e-commerce conversions.
75% of B2B product purchases are already made online. And buyers won't stop there ⁠— they want to buy even more online! With the following B2B digital marketing strategies you can drive this traffic to your e-commerce store, ensure repeat customers, and increase conversions.
1. Increase your e-commerce website traffic with SEO
One way to drive conversions is to attract new customers and expand your customer base in the first place. To do this, your web store needs to be easy to find via search engines. Why is this important? 47% of B2B buyers conduct web searches to look for information and providers. That's a lot of potential new customers!
Technical SEO strategies
Search engines like Bing, Yahoo, Ecosia, and Google make use of algorithms to rank your e-commerce site higher or lower than others. You can improve your organic rankings with search engine optimization (SEO) marketing strategies. These include the following technical optimizations: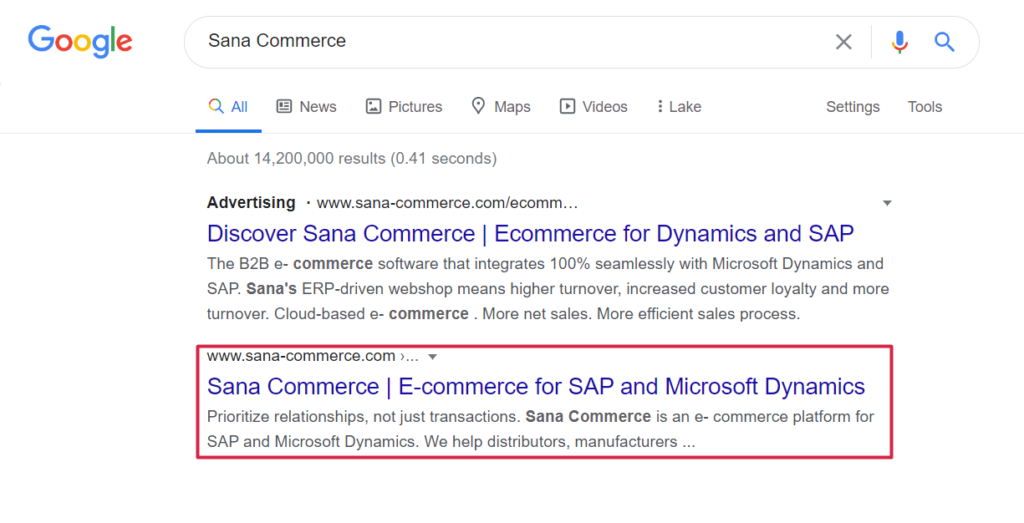 HTTPS: Keep your e-commerce store safe and secure. We recommend using an SSL certificate as a trustworthy connection that adds value to your web store.
Robots.txt: This text-file is used by web crawlers when indexing pages for search engines. It helps search engine crawlers ignore misleading or irrelevant content and direct users to important pages on your site.
XML sitemap: The "blueprint" of your website helps the web crawler to quickly and easily find all the pages within the web store.
Backlinks: Refers to how many external websites link to your site. The more (trustworthy) websites link to you, the more search engines like Google see you as authoritative.
On-page SEO strategies
Next, you should optimize your on-site content. Research the keywords your potential customers use when searching for products and suppliers online, and update your web store accordingly, including:
URL: It should be easy to read for a good indexing of your e-commerce website, but also for a better customer experience.
H1 header: This includes the product title. Keep it straightforward.
Product image: Use multimedia on a web page and add optimized alternative descriptions to your images to help the page rank higher in the SERP.
Meta title and description: The title and introduction text that appears in the SERP and is only visible in the source code. This text should encourage browsers to click through to your site.
Search engines track if visitors engage with your site or if they go back to the results page and visit other websites. This means you also need to provide quality web content that engages visitors and keeps them on your site for the ultimate user experience.
Without an audience to show your value, it is difficult to seek conversions. Therefore, the most important takeaway is to always think about what your customers are looking for and how you can provide it to them.
For more information about SEO optimization read MOZ's SEO Checklist.
2. Reach new B2B customers with paid online advertising
Another way to increase traffic is through paid advertising. These targeted marketing campaigns help reach out to new and existing customers. Three paid ways of increasing e-commerce site traffic include:
SEA: If SEO isn't paying off or not fast enough, use the search engine advertising (SEA) alternative. SEA allows you to automatically appear in front of target audiences actively searching for products and services like yours.
Social media, or paid social, advertising: This allows you to focus your campaigns on specific demographics such as interests, region, language, etc. Most of the mainstream social media platforms, like LinkedIn, Facebook and Twitter, offer this service. These platforms also boast an extensive number of users making it easier to increase brand awareness.
Display advertising: Use online billboards with the purpose of marketing your e-commerce site and brand to online visitors. We recommend using these only when necessary as these can come across as intrusive to users.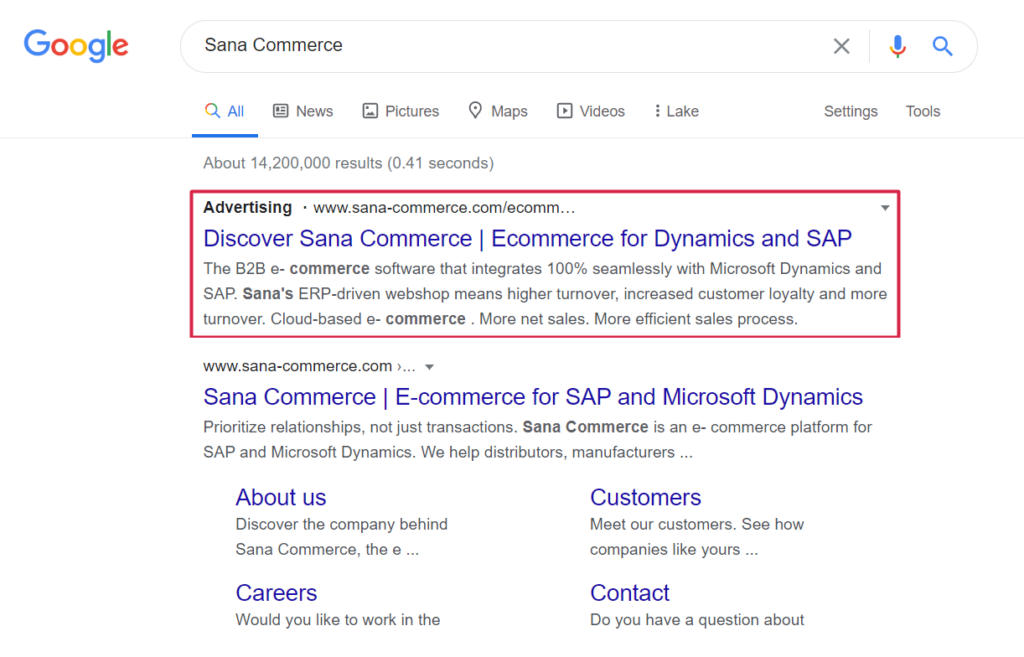 Digital paid ads are a great e-commerce marketing strategy to increase the number of people who land on your web store and ultimately help build up e-commerce conversions.
3. Take advantage of the effective marketing tactics of emails
Simple email marketing strategies can come in handy when used to their maximum potential. There are different types of B2B email marketing strategies you can use:
Personalization: Do not bore your customers with generic email campaigns. Make use of personalization and segmentation to drive conversion rates.
Cross/upsell campaigns: Selling related or supplementary products based on the customer's previous purchase increases return customers and deepens customer relationships.
Predictive-buy campaigns: Predictive analytics is the use of data from customers' historic purchases to predict what the customer will buy in the future.
Reactivation campaigns: Specifically targeted toward customers who haven't bought from you in a while.
So far, we've talked about what marketing tactics will help get potential customers to your e-commerce store, including SEO, paid ads and emails. But how can you turn these into actual online conversions?
4. Boost e-commerce conversions with social media
Although increasing traffic on your social platforms is unquestionably meaningful, getting customers to land on your e-commerce website and buy something is far more important. With the use of psychological marketing tactics and behavioral research, you can boost conversions online:
Showcase your customer base: Display customer names, logos, and projects completed on your social media to give credibility and authority to your business.
Easy access to the web store: Always have an option for customers to be easily redirected to your web store.
Show happy customers: Find and re-post content in which customers praise your products to build a relationship with current and potential customers. This validates the product's quality and reinforces its social proof.
Start a contest: Ask customers to share images of themselves using your products with the incentive of winning a prize. In return, you can strengthen the collective knowledge of your product.
Influencers: Showcase familiar faces and leading industry figures with your products so potential customers see you as a credible business.
You can also use social media platforms to increase brand awareness — reminding customers of your products, credibility and success, which translates into motivation to buy.
5. Drive conversions on your site with other digital marketing strategies
To make sure sales increase and satisfied customers return, you want to provide a great — and persuasive — online buying experience. You can achieve this through the following:
Content marketing: Gaining customer trust for the products and services you offer is an essential aspect to driving conversions. You can achieve this through content marketing. The first step is to transfer your team's expert knowledge into digital form. This could be through blogs or even videos. A great example of this is Royal Brinkman's knowledge center which provides a variety of expert advice to its visitors.
Aesthetically pleasing web stores: Get customers' attention with captivating high-quality images, GIFs, and even videos. Learn more with our 5 tips to improve your e-commerce website design or check out these examples of B2B e-commerce sites.
Banners: Showcase your unique selling points (USPs), products and services on the home page of your e-commerce website.
Appeal to your target: People are attracted to things that resemble themselves and their likes. If you target your audience's self-image, you'll sell more.
Easy to navigate: Customers should be able to find what they are looking for quickly and easily. Having stand-out "Add to cart" and "Checkout" buttons simplify the online purchase journey.
Display popular products: New customers develop trust for your products when seeing what others are buying which, in turn, motivates them to copy this behavior.
Reviews: 88% of customers check the reviews before deciding to buy a product. By allowing customers to review products and offering incentives to do so, future customers can see which items are the most popular and why.
Product testimonials: Present short personal experiences of customers who have bought your products.
Show appreciation: Show your customers you are thankful for their purchase with emails, coupons, or discounts.
Chatbots: By using AI (artificial intelligence), your company is able to offer customers online help and support 24/7.
Get more best practices on how to manage your online product catalog to boost conversions.
By successfully implementing these e-commerce marketing tactics, your e-commerce website will stand out from others and motivate customers to buy more.
Looking for more
e-commerce

marketing tips?

Read our B2B e-commerce marketing guide.