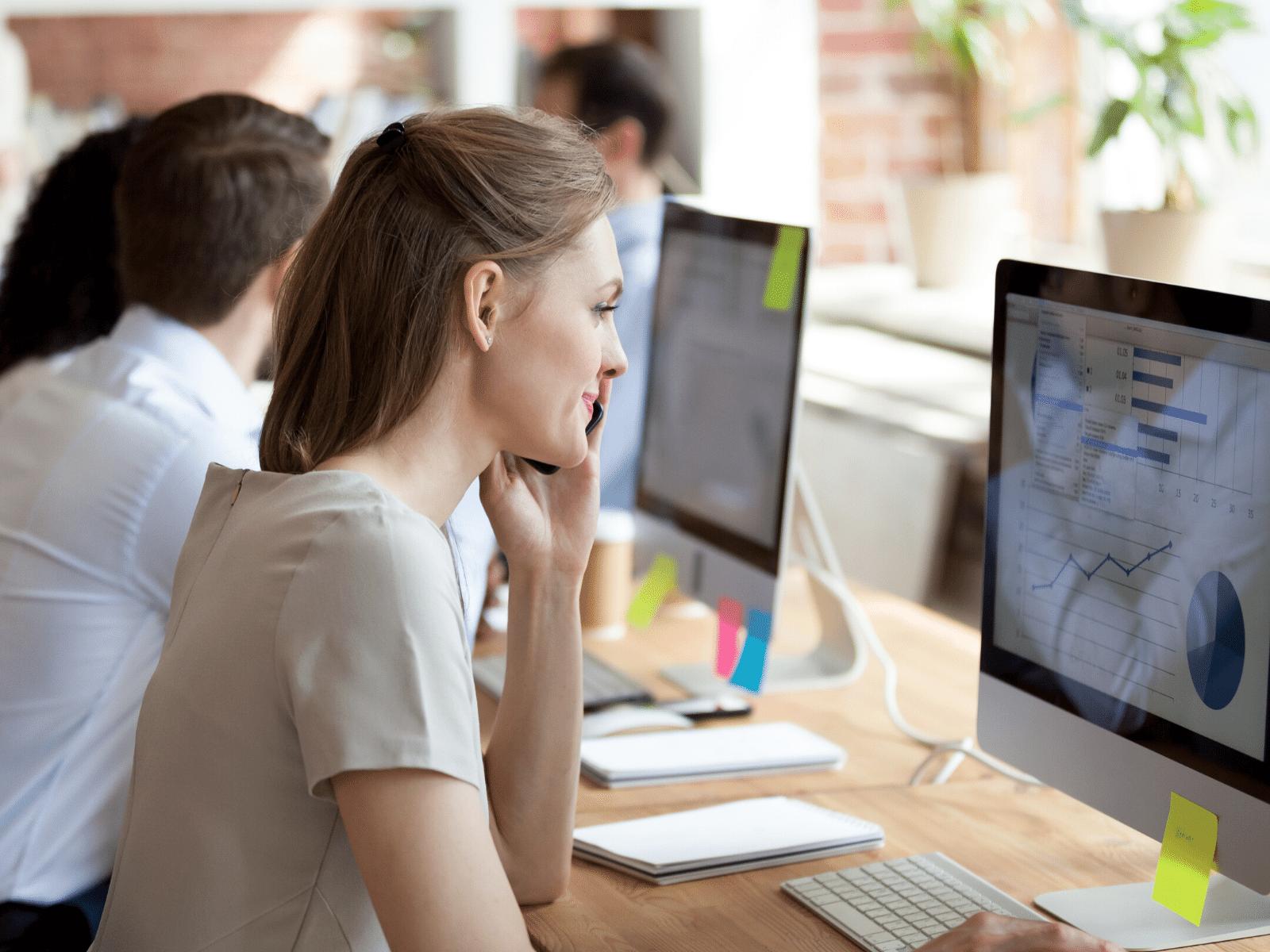 In the digital age, it's important to have a robust online presence that makes it easy for potential customers to find and interact with you. In particular, millennials who are joining the market as purchasing decision-makers in the buying process may be more comfortable interfacing with B2B businesses online.
A robust marketing strategy should include a variety of marketing strategies, platforms, and channels such as search engine optimization, paid advertising, email marketing, social media, and more.
Each of these channels can enhance the ability of a customer to find your brand at the appropriate time and to guide them through the process of making a seamless and informed purchase.
Omnichannel marketing, which represents the opportunity for a customer to shop from many different channels, can help direct traffic to different sales channels, including e-commerce stores, physical stores, and more. Overall, omnichannel marketing can help boost your e-commerce business and increase sales, with studies showing that marketers who use omnichannel marketing earned a 287% higher purchase rate than marketers who used a single channel.
The best targets for your omnichannel marketing to reach B2B customers:
Web search (Search engine optimization)
Web search as a channel refers to traffic that comes to your website when users type a query into a search engine, like Google or Bing. Marketers use a strategy known as search engine optimization (SEO) in order to achieve higher rankings in search engines and garner more traffic. This type of traffic is often referred to as "organic" traffic in comparison to paid search, where companies pay search engines to display advertisements to users.
According to HubSpot, 64% of marketers invest time in search engine optimization. One of the major facets of search engine optimization involves content marketing. This can take the form of articles, blog posts, and other types of long-form content that are able to perform well in organic search. This content can drive traffic to your site, resulting in increased opportunities for conversions and sales. Search engine optimization may also involve technical audits of your website, product pages, and more.
Pay-per-click advertising
Pay-per-click advertising, also sometimes known as PPC, is another online search marketing channel. PPC advertising allows marketers to bid on certain keywords and display ads on Google and other search engines. When users search for a particular term or phrase, a paid ad will be displayed alongside organic search results. Businesses are only charged for the ad when a user clicks on it and is redirected to another website.
PPC advertising can have as high as a 700% ROI. In order to make the most of PPC advertising, you should be sure to target specific keywords and optimize your campaigns based on performance over time. The best PPC campaigns use targeted ads that address potential customers at their pain points and have high conversion rates.
Email marketing
Email marketing can be one of the most effective marketing channels in your arsenal, with a whopping 3,800% ROI. This means that, on average, every dollar spent on email marketing generates $38 in sales. While this number varies from business to business and industry to industry, it's clear that email marketing done correctly can be one of the most cost-effective ways to reach customers.
In order to build an effective email marketing strategy, you should start by developing a mailing list. You can do this by collecting information about customers in person, or on your website using mailing list pop-ups or signup forms. In order to entice potential customers to sign up for your mailing list, you may want to offer something in return, such as a small discount or exclusive piece of content. Once you've built up your list, you should decide on a good email frequency and come up with a schedule for your email marketing. According to CoSchedule, the average business sends out about two to three emails per month. You should strive to include quality, informative content in your emails that your readers will appreciate, rather than spamming them with uninformative emails that offer no value.
Social media
Since over 42% of the world's population uses social media, social media marketing has the potential to reach an enormous amount of people. Social media marketing should meet your audience where they're at, and offer solutions to problems they might be facing.
Common social media platforms that you may want to consider developing a presence on include Facebook, Instagram, Twitter, and LinkedIn. As with email marketing, it's a good idea to develop a content schedule and stick to it. That way, you'll have a consistent, reliable presence on social media, and can continuously attract new customers to your site.
Webinars and podcasts
Webinars and podcasts are another way to reach potential customers who might be interested in your product. These marketing channels rely on audio and visual content to entertain and inform listeners. In many cases, webinars and podcasts offer solutions to problems that customers may be experiencing, and give listeners more information about a particular issue or topic. Webinars and podcasts may be more formal and educational, or they may be more informal and include broad or wide-ranging discussions about industry-related topics.
Networking and event marketing
Networking and event marketing allows you to get the opportunity to meet and mingle with your customers face-to-face. Marketing your networking event can enable you to reach a broader base of potential clients and expand your reach in your industry. Event listing sites like Eventbrite, as well as industry publications, can help spread the word about your event. You can also create event listings on social media and your website. Ultimately, the goal of networking and event marketing is to establish relationships with potential new clients, meet other members in your industry, and create new connections moving forward.
Why use B2B channels?
Using multiple B2B channels can create diverse pathways to your business for customers and improve the B2B customer experience. These channels can also capture sales as customers transition from platform to platform in the explore-and-purchase process. Over 90% of B2B customers start their journey with a search, and over 70% of B2B purchases are made online. This makes it more important than ever to invest in multiple digital marketing channels that reach the broadest possible amount of customers. While you may have different marketing needs depending on your e-commerce industry, each of these different marketing channels generally complements one another. Especially when paired with an ERP-integrated e-commerce platform, omnichannel marketing can help deliver the information and resources you need to boost sales and increase engagement on your site.
In addition to helping you better connect to your customer, omnichannel marketing can also help keep your business streamline and organized. Omnichannel marketing has a wealth of additional benefits, including:
Cost-efficient scaling and visibility: Omnichannel marketing allows businesses to diversify across multiple platforms with great potential for scale and visibility online.
Trackable analytics: Omnichannel marketing offers trackable analytics that can help businesses evaluate which strategies are most effective. This includes specific statistics concerning website traffic, sales, advertising performance, and more.
Increases brand awareness: Omnichannel marketing is a great way to increase brand awareness. A general rule of thumb is that it takes seven interactions with your business before a customer is ready to make a purchase, so the more present you are on a variety of different platforms, the better.
Earns qualified leads: Omnichannel marketing is great for targeting customers that turn into qualified leads. This means that customers are more likely to be ready to make a purchase when they encounter your brand.
Quick return: Many omnichannel marketing strategies can see a quick return in a matter of weeks or even days, making them a great short-term investment that will see immediate results.
Discover more online capabilities for B2B and B2C
Download our best practices