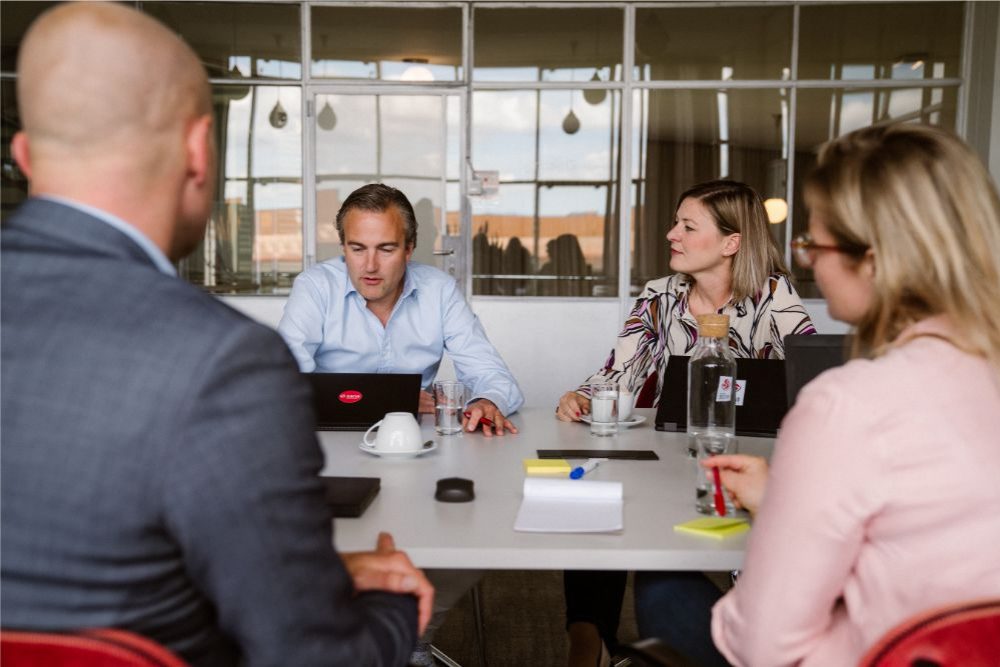 E-commerce costs often get brought up early during conversations about digital transformation, and for good reason. Research by Forrester indicates as much as 43% of businesses underestimate the total cost of their e-commerce platform.
Establishing the total cost of ownership (TCO) of an e-commerce project will allow you to look beyond pure implementation costs. You can ascertain the true cost of your investment by considering the short-term, long-term, direct and indirect costs.
How to calculate your e-commerce costs
A common mistake involved in calculating e-commerce costs is limiting your estimations to the direct costs involved in choosing a platform. In reality, the TCO of an e-commerce project is a much better gauge of ROI.
Here's an example: when comparing the e-commerce costs of two distinct platforms, you might find one more favorable than the other in terms of budget and ROI. A closer look might reveal factors you might not have accounted for: does a cost-effective system also involve hiring two more full-time employees (FTEs) to simply manage effectively? This might result in higher long-term costs, in both money and time, than a more straight-forward comparison might have you believe.
Our handy TCO calculator allows you to factor in both the long-term and short-term e-commerce costs you can expect to incur on a digital transformation project.
Calculate the total cost of your e-commerce project with our calculator
E-commerce project checklist
Precisely because digital transformation projects can result in such high e-commerce costs, it's important to ask yourself the right questions before deciding whether you want to embark upon one.
Here are a couple of key questions to ask yourself and your key stakeholders as you undertake an e-commerce project:
What is the main goal of your online store?
Do you have an existing online store, or will you be starting from scratch?
What is your ideal e-commerce development budget?
What are your shipping options?
Influential factors for e-commerce costs
There are a couple of different factors that are worth taking into consideration as you plan for the costs of an e-commerce project. These include:
Hosting
Web hosting is the first entry point involved in your e-commerce costs, and it can vary depending on your chosen domain name, anticipated site traffic, and whether you choose to self-host or use a SaaS e-commerce platform.
Costs can start as low as $2.49 a month and climb up to well over a $1000 each month.
Payment processing
Payment processors help manage transactions on purchases made in your web store. Depending on your chosen platform, the e-commerce costs associated with payment processing can fluctuate.
Each Sana Commerce package comes with Sana Pay, enabling you to sell immediately. A fixed processing fee of $0.10 + a fee that is determined by the payment method is charged per transaction, without any hidden costs.
Visual design and branding
Did you know over 70% of B2B buyers spend over half their research time online? A visually appealing site with truly engaging content is a top priority for B2B organizations going digital, and that comes at a cost.
An easy-to-use CMS that allows you to test designs and keep users engaged is therefore an important priority to maintain when choosing the right e-commerce platform.
Manual labor
Whether it's in the form of additional designers or database managers, for companies with no prior experience with e-commerce projects, additional hires need to be factored into the total cost of investment.
When it comes to a solution like Sana Commerce, the process becomes streamlined and automated, minimizing the need to hire additional staff for web store management.
Web store customizations
Whether they're complete site reconstructions or a functionality that is specific to your product inventory, customizing your web shop often comes with added cost. Depending on who you work with on these, web store customizations can drive your e-commerce costs up considerably – in some cases as much as $100,000.
An out of box B2B SaaS product like Sana Commerce is intentionally inclusive when it comes to B2B functionality, to avoid driving up the costs involved in these customizations.
Updates
While it may seem like a given for your e-commerce provider to include updates in the standard product, this isn't always the case. When calculating the total cost of your online portal, make sure to factor in if the software you're looking at includes updates, or if you'll have to pay for them yourself.
These updates can include:
Bug fixes
General maintenance
Security updates
New features and feature updates
Having to pay for these updates out of pocket can result in an accumulation of cost that brings down your ROI.
One example of this is SAP Commerce Cloud (formerly Hybris), Many users need to pay for the latest version of the product, as well as security updates. These updates come standard in Sana Commerce Cloud, which makes for one less variable to factor into your TCO.
Add-ons
It's important to work with an e-commerce platform that allows you to integrate with third-party apps that are trustworthy and built to optimize your web store performance. Sana Commerce works closely with:
Payment service providers (PSPs)
Email marketing services
Product feed integrations
Shipping providers
Configure price quotes (CPQs)
Product information management (PIM) systems
These add-ons ensure you're able to harness your web stores full potential without having to stray far from your core platform to do so.
Case study: Moto Direct's cost-efficient platform switch
For UK motorcycle clothing and accessory manufacturer and distributor Moto Direct, a migration from Magneto to Sana Commerce not only drove results, but also proved cost-effective with TCO taken into consideration.
The main pain point? Magento not being a B2B focused platform meant heavy customizations and a time-consuming implementation. Furthermore, when integrating with Magento and Microsoft Dynamics NAV, existing business logic needed to be replicated in Magento, creating a need for continual maintenance.
With Sana Commerce, the organization benefitted from an implementation that was four times faster. ERP integration also meant the need for replicated data was eliminated, which additionally saved time in terms of the day-to-say maintenance of the web store.
In short, an implementation with Sana helped Moto Direct accomplish:
27% lower TCO for Sana over Magento
An initial implementation cost that was 50% lower than their partial investment into Magento
4x increase in online export orders, with feedback from key export customers being very positive
Can selecting the right e-commerce vendor save money in the long run?
Depending on the e-commerce solution you choose, the total cost of ownership (TCO) can quickly add up. As we've noted, different e-commerce platforms can have very different setups and pricing structures (and vary in terms of how much they cost post-implementation).
Other factors to consider include:
How much manual work and how much in labor costs can you save if your e-commerce solution helps drive automation? What is the value of added internal efficiency if you choose a solution that helps break down silos and increase internal transparency?
 What can you expect to pay down the line if your business or web store needs to scale?
Note: If your platform is not ready to scale, your business may incur the additional costs of a web store crash, or of any time and effort that may be put into retrofitting solutions onto a web store that isn't equipped for growth.
 How much might a lack of e-commerce security cost you?
In short: choosing the right e-commerce vendor can indeed save you money in the long run. Staying digitally agile should be a priority for all e-commerce businesses looking to stay future-proof. Choosing an e-commerce vendor that sets you up for success with no hidden costs is the best way to achieve just that.
Frequently asked questions about e-commerce costs:
How much does B2B e-commerce software cost?
The e-commerce software market is extremely saturated, and pricing varies widely. For B2B organizations, a price range of $5000 to $55,000 for a project that includes design, development and implementation can be expected. This can further vary depending on the types of customizations and functionalities you might require for your web store.
Self-hosted e-commerce projects and e-commerce websites that are not ERP-integrated run the risk of incurring some sizable added costs to connect systems. For instance, you might need to pay a large implementation fee (and potentially recurring fee) for any middleware or connectors that are needed to unify your e-commerce solution ecosystem (in addition to those of the software itself).
Once we're live, what is the cost of web store maintenance?
Web store and e-commerce software maintenance costs depend on a few factors: the cost and time required for updates, and the cost and time required to manage data and order processing.
With integrated e-commerce (like Sana):
You've already invested in an ERP system, so a lot of the data maintenance workload can be easily taken care of with an integrated e-commerce solution. Your internal teams need only to keep your ERP data up to date, and it will integrate with your web store in real time. This also works in reverse: orders created in the web store are automatically shown in your ERP, ready to be processed. With a SaaS solution, you can also eliminate manual software updates by automating the process altogether.
What are the advantages of an e-commerce solution that is not ERP integrated?
If you are not looking for an integrated solution, you can expect to spend a good deal of time managing, replicating, and synchronizing your ERP data and web store data. You'll be maintaining multiple interfaces and managing your data across systems. However, this approach may give you more flexibility to build out a custom experience and e-commerce ecosystem, including shopping cart software, connectors, and more.
How is customer support managed on e-commerce sites?
Unlike traditional e-commerce platforms, Sana Commerce does not add additional charges to your business when handling web store issues as they come. If you're unable to make changes to your web store experience yourself post launch, it probably means that the changes will come with a hefty consulting and/or developer fee (and you'll likely be billed hourly. Ask the right questions before you invest so you know what to expect.
What can we expect to pay in hosting costs?
Much like e-commerce software costs, hosting costs across vendors are not all the same. Typically, fees are charged on a yearly basis, depending on such factors as number of products, number of web store pages, and expected site traffic volume. With Sana Commerce, hosting costs are included in the price of your subscription, and we host all Sana web stores securely in Microsoft Azure. With other solutions, you may need to consider the cost of an added (or multiple) hosting partners, such as Amazon Web Services.
Calculate the total cost of your e-commerce project with our calculator