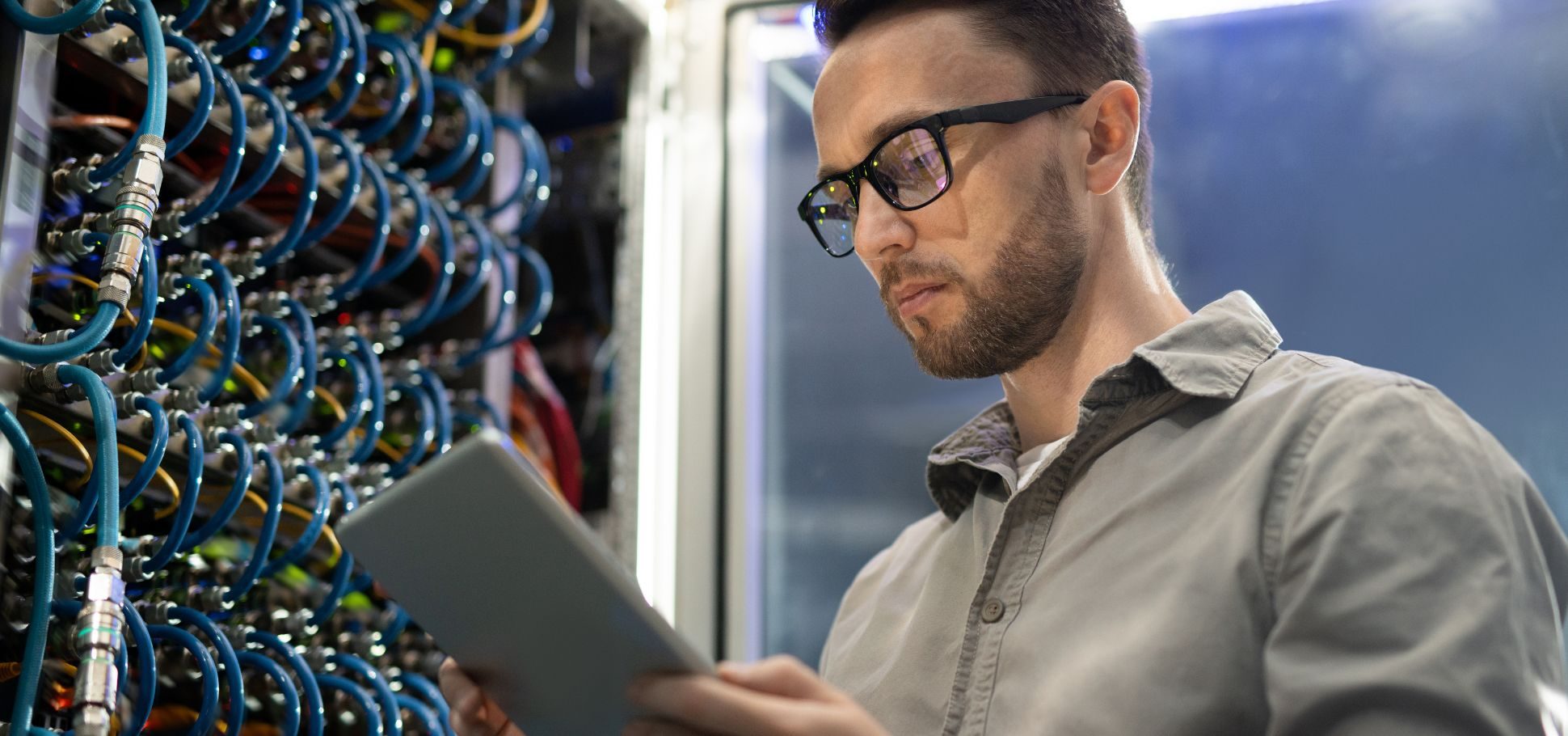 An e-commerce integration is the flow of data between your e-commerce data management system and back-end channels like your ERP or inventory management systems.
In this blog, we will talk more about the different back-end systems your e-commerce platform can connect with. E-commerce integrations have become a cornerstone factor for e-commerce platforms today. What exactly are these integrations, particularly in the context of B2B?
It's important to recognize that in B2B, an e-commerce platform is just one part of a more comprehensive journey. It goes beyond simple transactions, encompassing various data sources and processes. From a B2B perspective, integrating different aspects of the customer journey, not solely centered around transactions, becomes crucial. This can encompass a wide range of elements, including various Business Intelligence (BI) systems and considerations within your IT landscape.
What makes e-commerce integrations important in B2B?
So, why are these integrations so crucial? We talk a lot about your customers using your web store as a single source of truth.
The goal is to offer your buyers a comprehensive online experience to have everything available in one platform. This should allow them to perform tasks online that were traditionally handled offline.
The more your customers can achieve online, the more likely they are to embrace and fully adopt your platform. By addressing your customers' objectives and challenges, you demonstrate a deep understanding of their needs and motivations.
What are the benefits of e-commerce integration?
Integrations save time and effort
Integrations are highly advantageous in that they streamline systems and reduce manual input by pulling the data into one central location. This reduces the need for manual input which could lead to human error. When data imports are automated, we create time for our internal teams and free up time for higher involvement tasks.
Increased accuracy of data
Precise data from their sources imported into your online store has various advantages. With the accelerated data exchange, sales reps and web store managers can trust that the data is accurate and spend time doing more intricate tasks.
Improved customer experience
Customers trust accurate pricing, inventory, and shipping data, increasing their reliance on the information provided. With increased transparency and more accurate data, customers feel more at peace when making a purchase.
Advanced insights into customer behavior can also help you improve customer experiences on your web store.
Integrations every B2B e-commerce platform needs
When it comes to Native ERP integration, it's essential to understand how it streamlines e-commerce operations and enhances efficiency. Consider a customer purchasing running shoes from a B2C web store. For different types of consumers in a B2C scenario, the buying journey remains relatively uniform.
However, in B2B, the complexity increases significantly due to various business logic and rules. Different customers are treated differently with distinct pricing, stock availability, and requirements. Additionally, credit limits and ERP agreements play a crucial role. All this logic resides within the ERP, making integration essential for providing customers with real-time, accurate information.
Let's explore real-life examples where ERP integrations have had a significant impact. Take, for instance, a B2B company in the construction materials industry. They deal with specific inventory items like plywood and drywall, critical for construction projects.
Timeliness is crucial as materials need to be available precisely when the construction teams require them. In the B2B world, precision in timing is vital, sometimes requiring well-timed delays.
Can your web store create orders with specific delivery dates? Even when stock is not always required as soon as possible.
Consider the challenge of tracking returnable pallets in this context. Each customer may partially return their orders, and without ERP integration, tracking the number of shipped and returnable pallets becomes complex. The ERP stores this critical data, ensuring accuracy and preventing disputes.
Product information management integrations:
This integration is quite similar and just as crucial as an ERP integration. Some organizations opt for a PIM system in place of an ERP.
Product information management integration ensures product data accuracy and consistency across platforms. This integration plays a vital role in improving product listings and descriptions, enhancing the overall customer shopping experience.
Integrating various sales agents is critical for a seamless customer experience. Customer Relationship Management (CRM) streamlines processes and contributes to customer relationships. CRM software systems keep records of customer details.
Well-known CRMs like Salesforce integrate well with your e-commerce store. However, salespeople need to maintain customer trust and act as advocates. For this, the e-commerce platform must perform optimally.
In this sense, integration ensures smooth sailing. Increasing internal adoption and making the platform something salespeople can be proud of is key to success.
Discover how Sana Commerce helps B2B businesses.
Learn more about our products.
Payment service providers (PSPs):
Payment integrations play a significant role in providing a seamless and secure online shopping experience. This integration software makes it more convenient for customers, accelerates payment processing, and simplifies account management. By automating limits and scenarios for different customer profiles, businesses can enhance the overall customer journey.
Considering payment providers can be tricky. It's important to consider various factors. These factors include the preferred payment method of your target audience, safe payment gateway, or region.
Payment services for B2B should also facilitate large transactions that store credit card details like Sana Pay does. Some other examples of PSPs include PayFabric, Mollie, Adyen, and PayPal.
Marketing campaigns via email can be great contributors to new clientele and brand awareness. Tools like MailChimp and dotdigital can reach customers by informing them of promotional activities.
Integrating email marketing tools with e-commerce platforms offers several advantages, including personalized and effective email campaigns. To create impactful email marketing campaigns, focus on tailoring content to individual customer preferences and behaviors.
Content management systems (CMS) and website builders enable businesses to manage content effectively and build user-friendly websites. Look for CMS and website builder integrations that should align with your specific business needs and team capacity. Some require extra design work while others grant access to hundreds of built-in templates.
A good CMS should enable effortless content management. With Sana Commerce Cloud's Visual Designer, customers can browse your catalog and make purchases with ease. Having a responsive web store not only creates a great customer experience, but can also lead to higher conversion rates.
Inventory management system:
The integration between your web store and a comprehensive inventory management system can be highly effective in-stock availability management. These systems can import data that track inventory movement and streamline replenishment processes. They offer a comprehensive solution to strike a balance between keeping enough stock on hand without incurring excess carrying costs.
Integrating inventory is essential when preventing stockouts and overstocking situations. This integration helps businesses anticipate demand fluctuations, manage seasonality, and optimize production based on real-time data.
Shipping or fulfillment providers:
We all recognize the famous UPS and DHL logos from their trucks pulling up in our driveways. But it's important to ensure the customer on a B2B web store can track their shipments within your platform. This integration contributes towards a seamless buying process.
You could risk losing your customers' trust if they are being redirected from your web store to track their shipment. Choosing a reliable shipping provider is integral to your business strategy. Consider the accuracy of the tracking data they provide and how frequently they update it. This could drastically affect the usage and adoption of your web store.
Marketplaces and product feed integrations
Product feed integrations can help expand your products into new markets and channels. Done by exporting product information from your web store to different marketplaces such as Amazon and Facebook.
When considering omnichannel and multichannel strategies in e-commerce, it's important to remember that these should not be pursued as goals in themselves. Instead, focus on making it as convenient as possible for your customers based on where they are. Efficiency and additional revenue can often be most easily achieved online, but offline channels still have their place as they cater to existing customer preferences.
A (Configure Price Quote) CPQ solution enables organizations with highly configurable product assortments to manage complex sales activities easily. This reduces the need to calculate pricing manually. The add-on integrates directly with your B2B web store.
Storing and using customer data based on their preference is something every B2B web store should be doing. Integration with consent management technology helps centralize this kind of data to help evaluate trends in customer behavior.
User consent management is essential in building your brand image. When users feel aware of how you as a web store are using and collecting their data, you contribute towards relationship building.
Through UserCentrics' platform integration, Sana Commerce Cloud provides a user-friendly solution for managing consent and permissions related to cookies. This eliminates compliance hassles and ensures effortless adherence to regulations.
Navigating a complex catalog is a challenge every B2B organization faces. Creating efficient search functionality is the cornerstone of a seamless customer experience.
An example of this is how Sana Commerce Cloud integrates with Tweakwise. For example, a customer is looking for a "sofa" but the country of origin has labeled the SKU as "couch". When this works as one with your web store, you can create product synonyms to help reduce customer frustration.
In closing:
E-commerce integration will revolutionize the way you conduct day-to-day business. Saving you both time and reducing manual errors, consider how you could help improve the efficiency of your internal teams. Consult with industry-specific experts to ensure you are selecting the correct e-commerce add ons and integrations that meet your B2B web store's needs.
With Sana Commerce Cloud, you can access Sana Apps and integrate with e-commerce add-ons that sharpen your web store performance and streamline your business. We also have technology add-on partners, out of the box, to enhance your customers' experience.
Book a demo to see SCC in action.
An e-commerce platform designed for B2B.