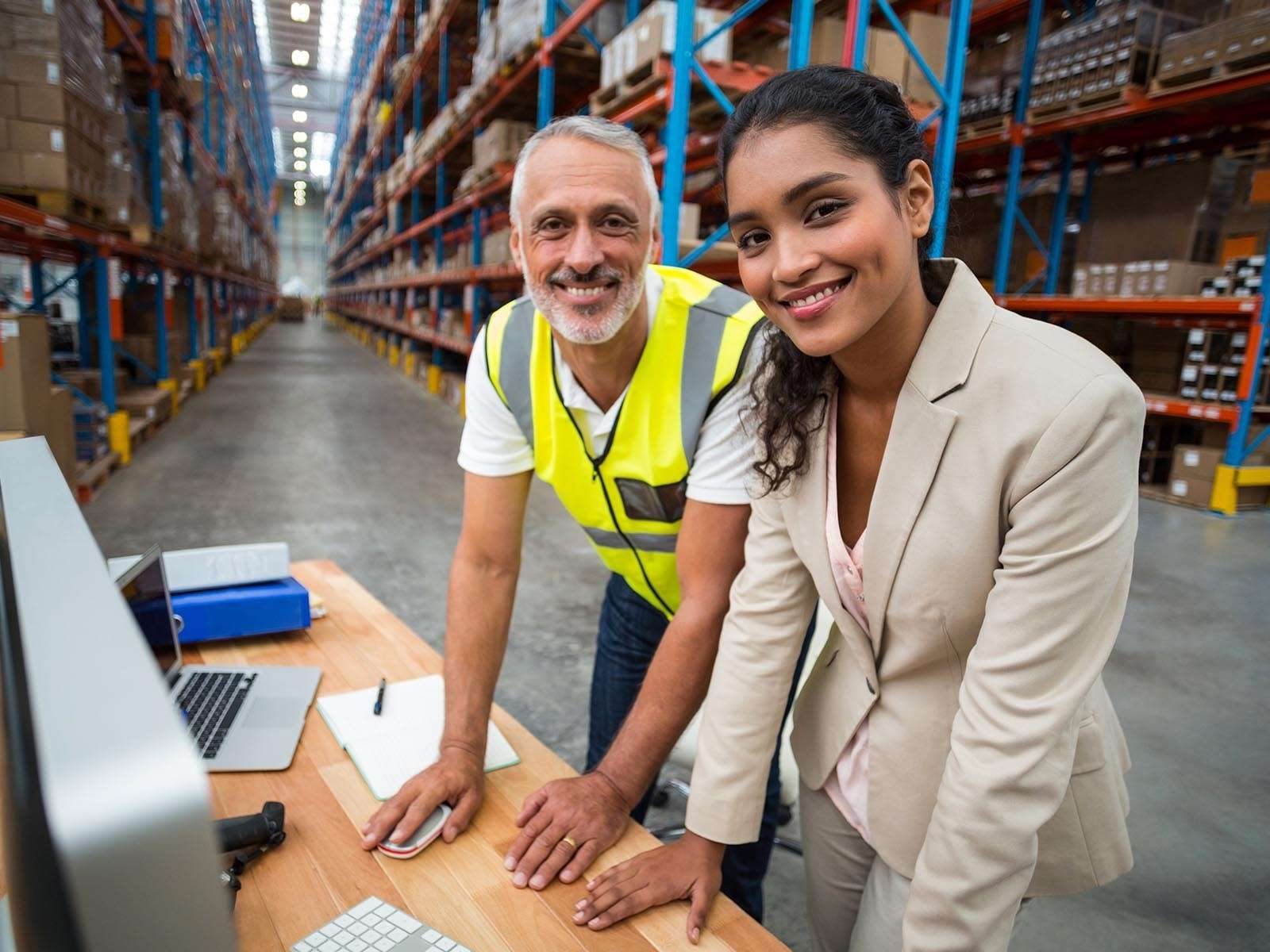 E-commerce companies can benefit from sustainable business practices in several ways, and environmentally-friendly companies can actually attract more customers. A survey by Nielsen Global found that 73% of consumers would change their shopping habits if doing so lessened their impact on the environment.
When it comes to factors such as the supply chain, creating more environmentally-friendly practices (such as reducing carbon emissions by finding suppliers closer to your warehouse) may reduce operational costs as well as helping the environment.
An online retailer can also use data to manage shipping operations more sustainably. For example, you can reduce both the cost and environmental impact of packaging by consolidating orders into fewer packages and using logistical data to optimize the shipping process.
Finally, e-commerce businesses can embrace sustainable practices by opting for environmentally-friendly packaging. Some options, such as cardboard, paper, and die-cut inserts, can help you save on supply costs and also provide more flexibility and customization options.
Supply chain sustainability
The supply chain is vital for e-commerce businesses because their operation focuses entirely on receiving products and materials and delivering products to end consumers. In most cases, a company can become more sustainable by increasing the environmentally-friendliness of their shipping practices.
How can you achieve sustainability in your supply chain? You can reduce your overall carbon footprint by moving your network operations closer to the end consumer and also sourcing your products and materials from suppliers who are nearer to your warehouse or workshop.
Shipping locally or domestically helps reduce carbon emissions. You can further enhance your sustainability by finding a shipping partner that uses sustainable fuels or offsets emissions with carbon credits.
When sourcing materials and products, you can look for local or domestic suppliers. These suppliers reduce carbon emissions related to shipping as well. In general, the closer your suppliers are, the more sustainable your supply chain will be.
Some e-commerce companies look overseas because production and materials are cheaper. However, shipping costs may be higher, and you could also get exposed to import tariffs, which can change depending on trade relations and other factors.
A small, local supplier, for example, might be able to meet your pricing requirements while also significantly reducing the carbon footprint you would make with overseas suppliers.
With nearby suppliers, you have another advantage as well. You can source products and materials quickly, so you have less need for storage space. You may be able to reduce the size of your warehouse and decrease storage costs in addition to creating a more sustainable supply chain.
Order consolidation and network optimization
When shipping to the end consumer, e-commerce sites can take strategic and operational steps to lower their carbon footprint and increase sustainability. Order management is a vital part of a sustainability strategy.
What are the sustainability issues related to online shopping? When shoppers have a full shopping cart, e-commerce businesses will have to ship all the items to them. If they ship these items all at once (a practice known as order consolidation), they can reduce shipping costs, use less packaging, and decrease carbon emissions.
Some companies encourage order consolidation by offering free shipping on larger orders. Companies can also streamline shipping by having a system that tracks and manages orders. With the right e-commerce software system integrated with your store, you can track orders and plan each delivery route. With consolidated orders, you can also reduce the amount of packaging that you use because you can, potentially, ship multiple items in one package.
In theory, the idea of combining data can lead to both a streamlined operation and more sustainability. However, in practice, such streamlining is only possible if you can pair your e-commerce site with a customizable enterprise resource planning system.
Why is customization necessary for such a system?
You need to tailor the data collection and shipping planning for the type of products that you sell. MIT recently completed a study that showed that sustainability issues varied depending on the type of product that an e-commerce company sold. Shipping and packaging were significant issues for products such as electronics or larger items. These required extra padding and packaging and were harder to combine with other products during shipping.
Apparel, such as shoes and t-shirts, do not require special packaging. However, these items have a much higher return rate. Return shipping adds to the cost of doing business, and it also increases the carbon footprint for the transaction because of the extra packaging, the return shipment, and the re-shipping of a different product.
To deal with these various issues, a company needs flexibility. An e-commerce management system that allows headless commerce can add such flexibility. Headless commerce separates the front-end and back-end experiences of an e-commerce site. This dynamic allows a company to make and test changes to specific aspects of their operation without affecting the other facets of the company.
For example, a business-to-business e-commerce site may want to include an application that manages invoices and data about customer relationships. In contrast, a consumer-oriented site would want to focus on shopping behaviors and credit card processing data.
The power of data
Changes to supply chains, shipping, packaging, and return policies can be informed by data, and you can also use data to understand hidden issues better and define return patterns and shipping performance. With the right data sets, you can determine the metrics that you need to improve to increase sustainability.
Some of these metrics, such as shipping errors and lost items, affect overall profitability and customer relations as well as sustainability.
Gaining access to valuable data may require switching to an enterprise resource planning (ERP) system or finding an e-commerce site that you can integrate with ERP software.
With access to data, you can track issues such as order errors, which can increase sustainability and profitability. A sound e-commerce-integrated ERP system is flexible enough to allow you to make and test changes and scale to your business, and robust enough to help you decrease the number of errors related to shipping.
Sustainable e-commerce packaging
Packaging is another important aspect of e-commerce. Every product that gets shipped needs some sort of packaging. Because of its universal use, packaging is an obvious target for sustainability improvements.
Non-biodegradable materials, such as foams and plastics, are widely used in the e-commerce industry. These materials are cheap and readily available, but they are not good for the environment because they do not decay.
Paper and cardboard are two of the most commonly used packaging materials, and both are biodegradable. Cardboard is also reusable, so consumers can return items using the same packaging. Other options, such as bioplastics, are gaining traction as well.
Some companies are addressing packaging needs by using die-cut inserts. These inserts, made from sustainable materials such as paper or cardboard, can separate multiple products inside one cardboard box or further secure fragile items without the use of packing peanuts or plastics. The advantage of these inserts is that they are cheap to cut, and you can make customized inserts for specific types of products.
Compostable or sustainable packaging can act as a marketing tool. As the Niesel survey on sustainable e-commerce showed, 73% of online shoppers would change their shopping habits to lower their impact on the environment. You can be more attractive to three out of every four shoppers if you change your packaging.
Consumers can get involved as well by shopping with e-commerce companies that use sustainable packaging or by ordering multiple products at one time so that the online retailer can ship in one package rather than making repeat deliveries.
Want to know more about changing business models?
Get more insights, advice, trends and best practices in our guide on changing business models.
Discover the possibilities of B2B2C!
Get the trends and step-by-step plan