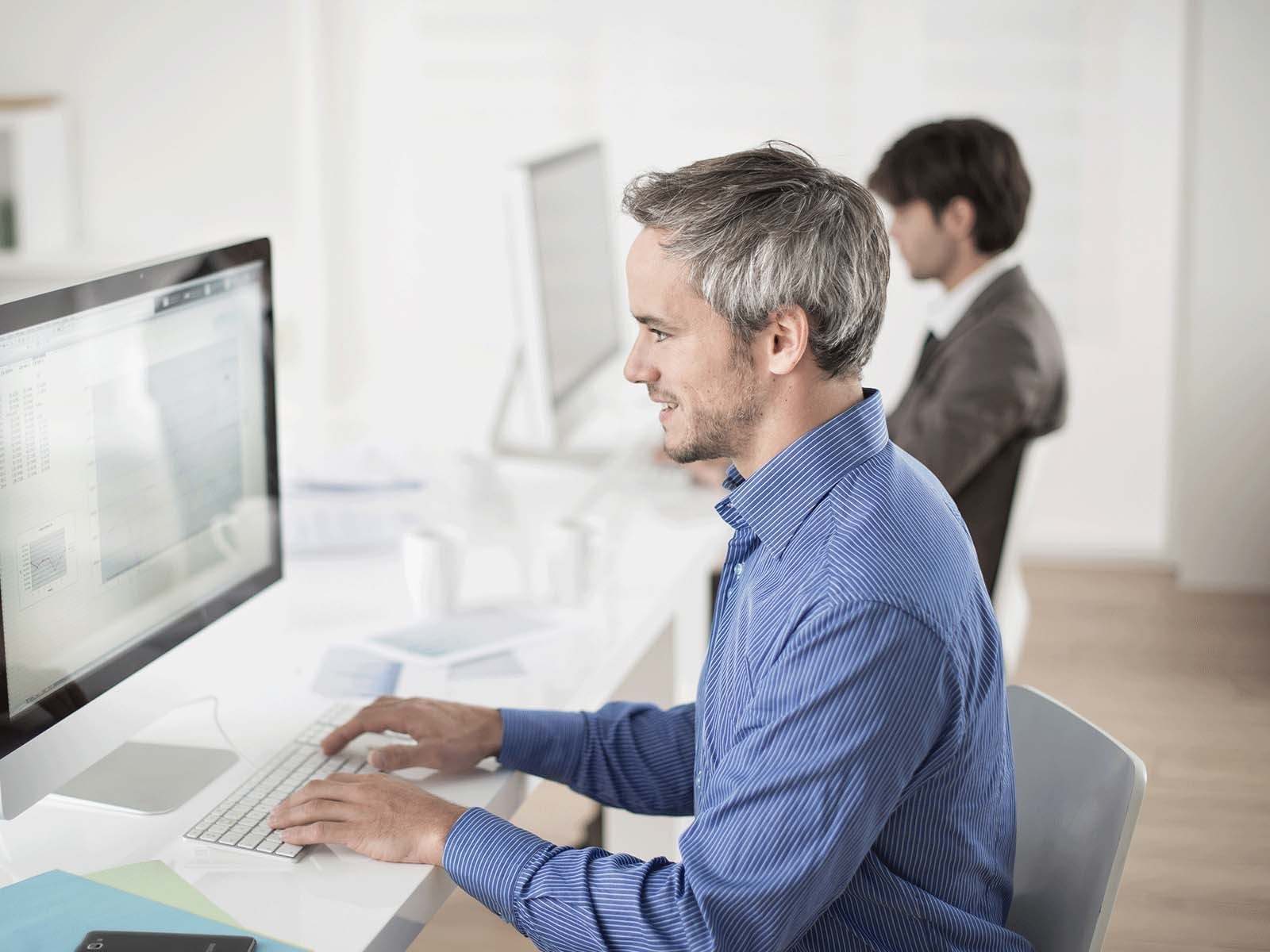 A key lifeline for any business is its order-to-cash (O2C) process. O2C describes the processes involved in turning orders into revenue. But from taking orders, billing and payment processing, and product delivery, most businesses are still approaching order-to-cash management with manual (thus slow and error-prone) procedures.
What does order-to-cash management look like for most businesses today?
According to Aberdeen, a leader in sales funnel optimization, 80% of organizations are still carrying out O2C management via manual processes.
This approach not only risks data entry error but wastes resources that could be better used to grow your business. It also sacrifices efficiency and results in higher operational costs.
If you choose to be among that remaining 20% of forward-thinking companies, automating your O2C process can mean increased sales, higher margins, and greater customer satisfaction. In fact, IBM estimates that organizations that have adopted best practices to streamline their order-to-cash process are 81% more effective at order management.
Why should you automate order-to-cash management?
With automation in place, if there are problems with your O2C process, you'll be well aware of them. There are likely to be long lead times, complaints from dissatisfied clients, an unacceptable volume of shipping errors, and of course, late payments resulting from subpar order management.
The benefits of automating and streamlining your O2C processes are overwhelming. Not only will your team be more efficient and more effective at order management, but they'll be able to overcome the very common challenges associated with manual O2C processes.
By automating, you can eliminate problems that come with manual order-to-cash management, including:
Double-entry or incorrect entry of orders
Delays between order placement and shipping
Delivery of orders not matching invoices
Inaccurate inventory information (that may result in sales reps taking back orders, even when the products are in stock).
Another considerable benefit of automating your O2C process is the elimination of slow cash flow. In the same Aberdeen study, one survey respondent highlighted his business' ability to grow their profit margins and reduce costs with an improved, automated order-to-cash management process:
"By re-engineering our processes and modeling them in our ERP system, we were able to reduce [outstanding accounts receivable] (DSO) by 40%. As our sales grew 30%, we were able to grow margins an additional 20% through reduced inventory of slow-moving items. We also reduced late deliveries."
What are the top challenges of automating O2C processes?
If automating the O2C process were challenge-free and simple, every business would already be doing it. So, what are some of the issues that need addressing? Businesses considering an improvement often wonder:
1. Will it be too time-consuming?
Fully integrating and automating your ordering, fulfillment, billing, and payment systems may take a significant amount of time. You'll have to carve out the time and allocate resources with the expertise to build out and execute the processes. However, once the project is completed, it can deduct days or even weeks off the overall length of your existing O2C cycle.
Today, only 10% of organizations, according to Salesforce, are successfully utilizing automated assessment and cleansing of their master data. So, if you're among the 90% of businesses doing this manually, you should expect it to take some time. But it will be well worth it, and if you keep your data fairly clean to begin with, you will save yourself some of that workload.
2. We have a lot of data. Will that be a problem?
Cleaning your master data is an important part of the order-to-cash optimization process. Poor data quality accounts for a significant portion of business process costs, and sooner or later, it's going to have to be cleaned up anyway. However, if you make use of the data already housed in your ERP system, you can eliminate duplicate or out-of-date data. Eliminating data entry errors alone is guaranteed to result in faster O2C cycles.
Sana Commerce's 2019 B2B Buyer Report (backed by Sapio Research) offers even more insight into just how costly manual O2C processes can be:
Manual order entry causes errors daily for 7% of B2B organizations, and weekly or monthly for 33% of all businesses.
For 74% of manufacturers, 83% of wholesalers, and 81% of distributors, order entry errors decrease profitability by up to 25%.
Three-quarters of B2B organizations find that order entry errors make their processes up to 25% less efficient.

Many of these problems can be alleviated by capitalizing on real-time integration of your e-commerce system with your ERP solution.
By making the decision now to automate your O2C processes, you'll overcome these challenges and quickly be able to see the beneficial results.
How can Sana Commerce help you streamline and automate order-to-cash management?
Like other business process automation projects, implementing a new-and-improved O2C process requires a combination of planning and resources. Fortunately, Sana Commerce makes this simple with our Customer Portal.
With Sana's Customer Portal, the complete O2C cycle is supported and enhanced by accurate, real-time Microsoft Dynamics or SAP ERP data. This allows you to provide your team and your customers with unmatched control over account management, customer invoicing, quote and order management, RMA, and more.
Learn more about how Sana can help streamline your order-to-cash process by leveraging the power of your ERP.