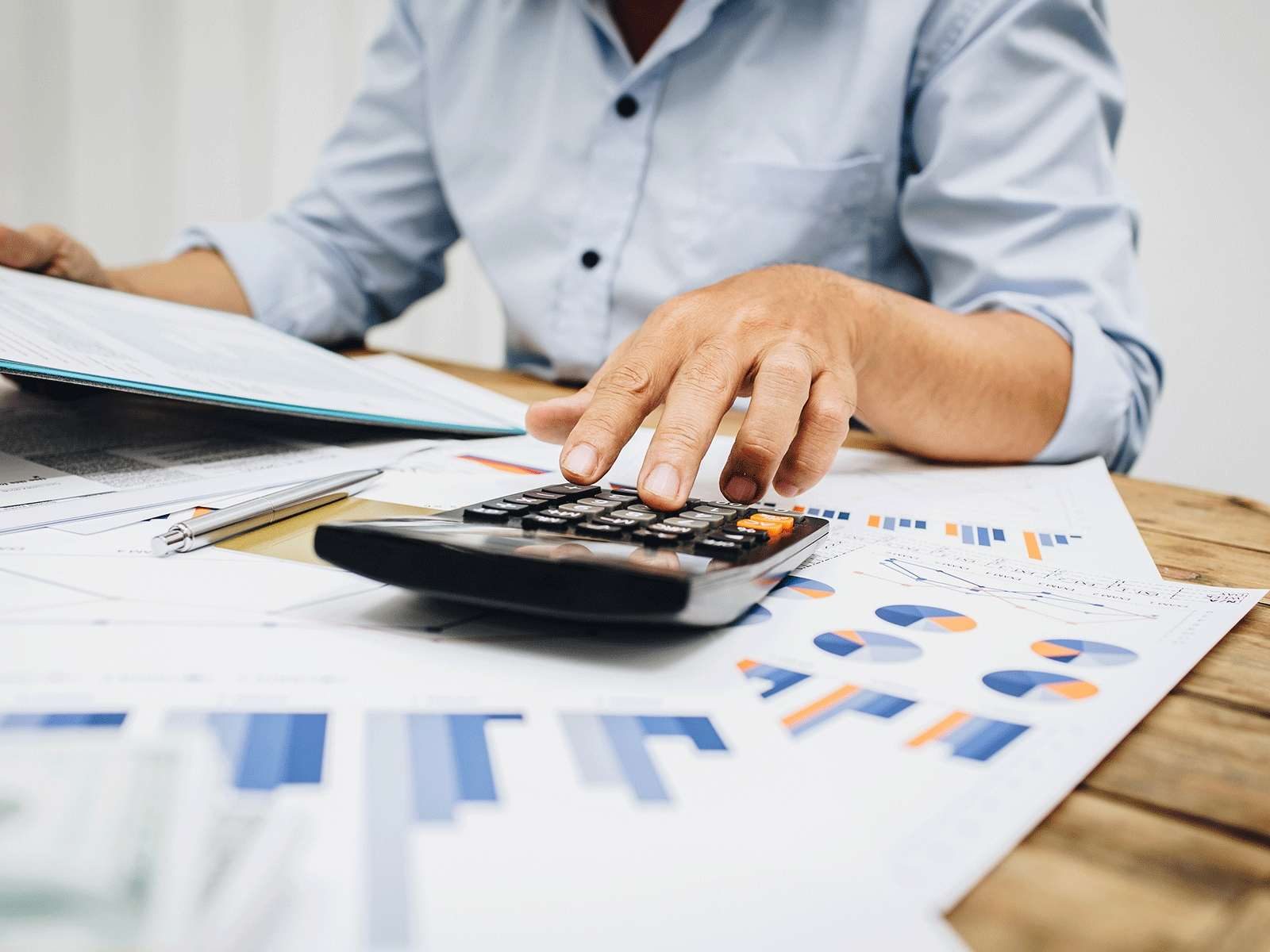 Documenting every transaction is crucial for small business owners and entrepreneurs. Without a record of purchases, returns, or exchanges, it's impossible to keep your finances in order, take care of your business's taxes, or monitor your company's performance. It's equally important for your customers to have documentation of the transaction, for their own financial records, and in the event that they have an issue with their order.
As a business owner, you need to determine what the best record-keeping method is for your organization. Most companies use a combination of receipts and invoices to record transactions for themselves and their customers, and it's likely that you'll have to do the same. Although these two documents have similar functions, they are incredibly different from each other. To keep your business running as smoothly, it's important to know how these two documents differ, what information to include in each one, and when it's better to issue a receipt or an invoice to your customers.
What is an invoice?
An invoice is a document, sent by the seller to the customer, that requests payment for products or services. Similar to a bill, it lists what goods or services were provided, how much they cost, and which forms of payment the seller accepts. Invoices are typically issued to a customer after they have received their goods or services, but before payment has been received. For this reason, they're especially common among companies that sell in large quantities, such as manufacturers or wholesalers, and among freelance workers that provide services rather than goods, such as writers or graphic designers. However, any business, regardless of what they sell, can make use of invoices when they need to bill customers after the sale.
Traditionally, invoices are printed and sent to a customer through the mail or fax, but they can also be sent electronically. Electronic invoices (also called e-invoices) are almost certainly the best option for e-commerce businesses since virtually all of your business is already conducted online. An effective online invoice management platform can simplify and expedite the entire invoicing process for both e-commerce and traditional businesses. Whether written or electronic, you must pay close attention to your invoices, as they help ensure that you're paid promptly and correctly for your services.
How to write an invoice
Writing an invoice is actually rather simple, but there are a few important elements that you have to include with every single invoice you create. These elements are one of the biggest differences between an invoice and a receipt; invoices typically contain more information about the transaction and its terms than a receipt. These items include:
Your business name, logo, and contact information;
The customer's name and contact information;
A unique invoice number;
The date the invoice was created;
The date the payment is due and any other payment terms;
All acceptable forms of payment;
A detailed description of all purchased goods and services, including price and quantity;
The total amount owed, including any taxes and fees.
Because invoices request payment as well as record a transaction, all of this information is necessary to let customers know exactly what they're being charged for and what your expectations for compensation are.
What is a receipt?
While an invoice is a request for payment, a receipt is the proof of payment. It is a document confirming that a customer received the goods or services they paid a business for — or, conversely, that the business was appropriately compensated for the goods or services they sold to a customer. Though businesses are not legally required to provide a receipt for all transactions, receipts are virtually always given to a customer after they make a purchase, making them common among both traditional and e-commerce businesses.
Receipts can either be physically or electronically given to a customer. In brick and mortar businesses, they're usually printed or written on the spot, though some also offer electronic receipts sent via email. Many e-commerce businesses send email receipts immediately after the customer makes a purchase, though some may choose to physically mail it when sending the products out for delivery. Nearly 70% of Americans prefer paper receipts, so even businesses that operate entirely online should consider sending them out when delivering products.
No matter how you choose to give them out, receipts are an important proof-of-purchase document for both customers and businesses. Customers need receipts in case they have any issues with a product or want to return or exchange it, and you need to be able to verify that a customer's claims are correct. Keeping track of customer orders and receipts can be difficult, especially if the customer does want to return or exchange something; a high-quality order management system can make it much easier to track orders, send accurate receipts, and help customers who need assistance after the transaction.
How to write a receipt
Creating a receipt is even simpler than creating an invoice, as they are much less detailed. They still contain important information about a transaction, however. They don't require a unique identification number or customer information, but every receipt you issue should include:
Your business name, logo, and contact information;
The date of sale;
An itemized list of sold products and services;
The price of each sold product and service;
Any discounts or coupons;
The total amount paid, including any sales tax or fees.
Some receipts may also include the payment method, the terms of sale, or your organization's return policy, as this information can be useful for customers to have if they wish to make a return or exchange. Order errors and returns have a huge impact on your customers and their experience with your business; providing as much detail as possible can make it that much easier for both of you to fix any issues that may arise.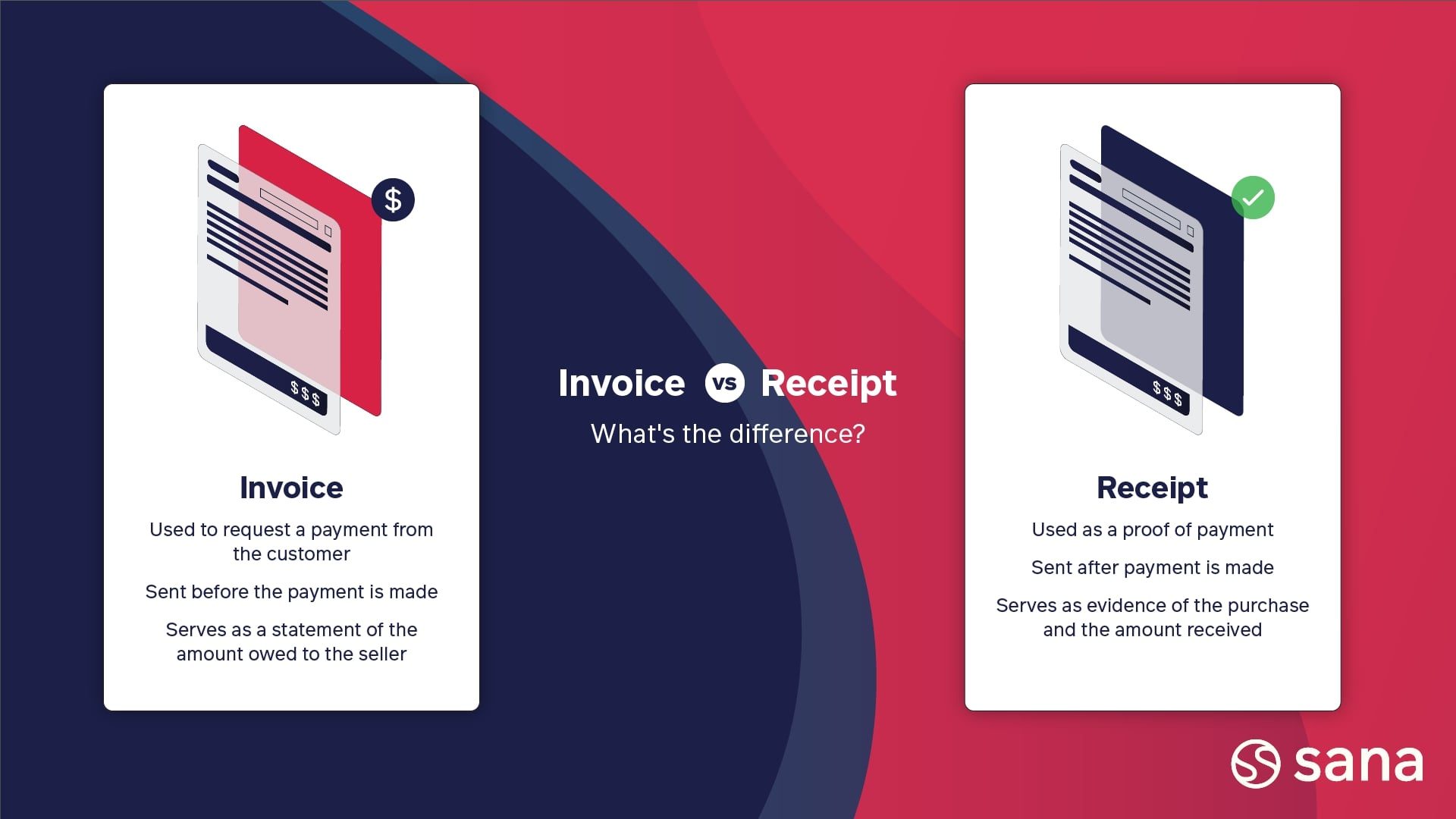 Depending on what you sell and how your business operates, you may use invoices more frequently than receipts or vice versa. Most likely, you'll use some combination of both documentation methods in the course of running your business. Understanding the differences between invoices and receipts will allow you to know when you should use one instead of the other, ensuring that you and your customers have the transaction documentation you need.
Report: 84% of IT leaders say their e-commerce solution has negative impact on the business
Learn what IT leaders have to say about e-commerce and the impacts it has across the business.