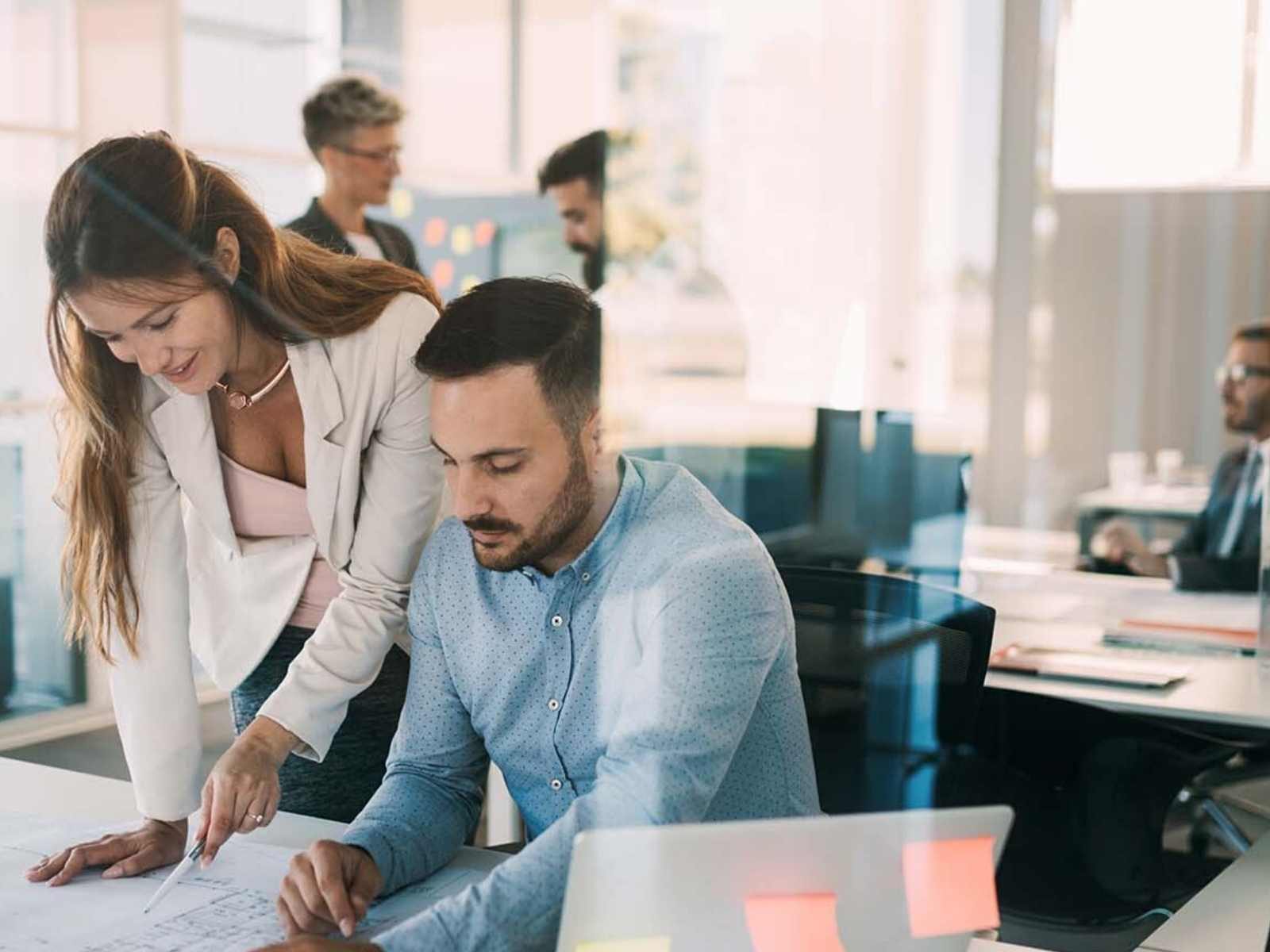 What are UDFs and why are they important?
The primary benefit of user-defined fields, or UDFs, is that they allow you to easily extend your ERP database structure. With no customizations and very little configuration. You can add a UDF  to a wide selection of tables in SAP B1 with a few clicks. This allows you to track specific information about business partners and demographics, or even documentation used in the sales process. The data stored in these fields is also extremely versatile, ranging from drop-downs and boolean to a string of characters or even a link. This provides many options when integrating with a web store.
How to get the most out of SAP Business One UDFs with Sana Commerce
Faceted filters
Sana leverages UDFs in a variety of ways out of the box. For starters, you can create a range of different UDFs in the OITM (Item Master Data Table) and then set them to be indexed for Sana to pick them up. Once they are indexed, the additional fields can then be reflected in the web store.
The most common way our customers do this is with faceted filters. This allows a web store visitor to sort items on a product list page based on the value that's populated within that specific UDF. So if there's no value for a specific item in a UDF, Sana recognizes that and doesn't display it.
If you have a UDF containing the brand of your item, for example, a customer can visit your web store and easily sort your products based on the particular brand they're looking for.
Improved navigation
Another feature Sana customers love is using UDFs for navigational purposes. The Sana search engine runs a high-performance Lucene technology, and our Sana backend configurations allow you to get the most out of this Sana search engine by selecting which fields can be searched on.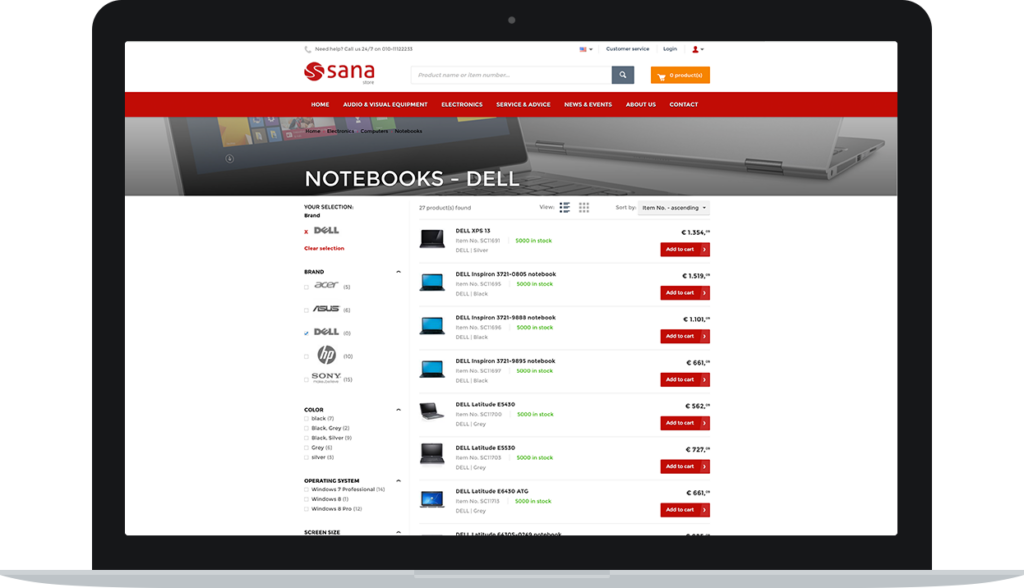 So when you configure your web store, you can configure specific UDFs for searches to be based on. Then, when a customer reaches your homepage and wants to search again based on the brand, for instance, that's totally possible with Sana.
Offer More Extensive Product Information Online
UDFs also offer additional flexibility around product specifications. Just as with standard OITM fields such as item properties (there are up to 64 of these in the item master data) you have the option to add non-boolean values on your web store. These reflect in your web store on your product detail pages.
Assign Multiple Images to a Single Product
Our next release, Sana 9.3, will offer new support for item attachments and item images coming from the ERP. As usual, it will allow for the option to configure and maintain these settings either in Sana or directly in SAP Business One. That means you have the option to write over your ERP settings in the Sana backend, and we'll use that in the web store — but if you prefer to pull from a single source of truth then we can reflect the item attachments and item images from there.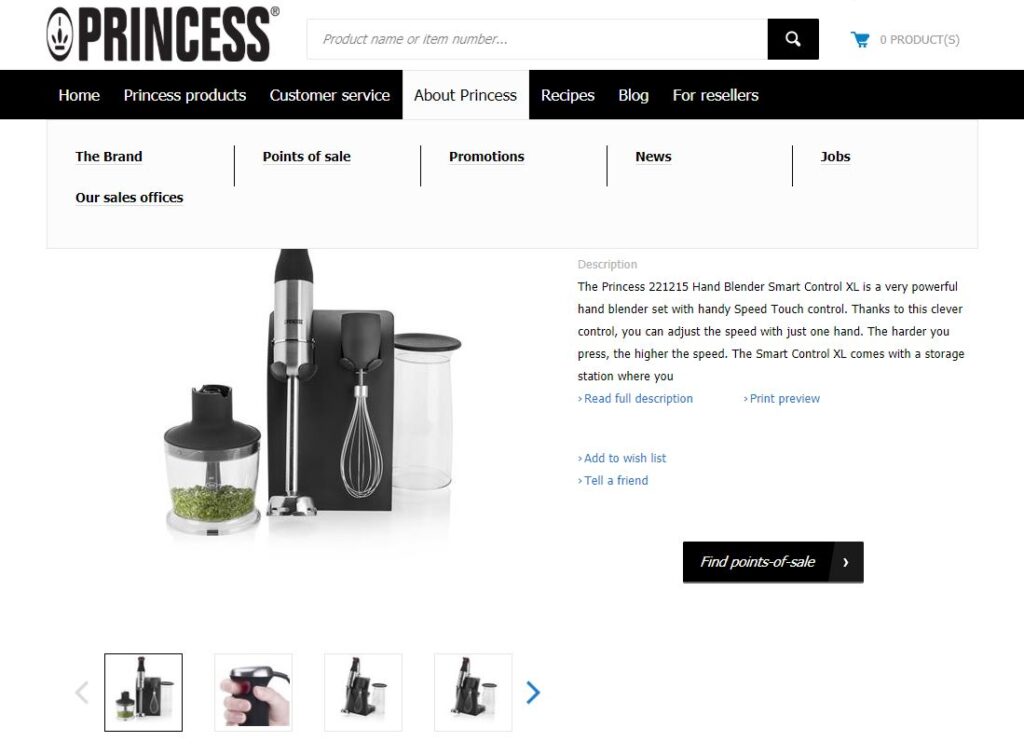 So how does this relate to UDFs? Besides supporting the ability to pull an image from the remarks tab, we've also explored some standard SAP Business One behavior that leverages Business One's UDFs. What often happens is that the primary image will come from the remarks tab, for instance, but you might want to display multiple images for the same product (different angles, different zooms, etc). Provided the UDF is created under a specific naming convention, Sana will now pick up these additional images as UDFs and reflect them in the appropriate place in your web store. This makes it easy to assign multiple images to a single product from your ERP.

Attach multiple documents to your web store products
You can do the same thing with attachments as well — Sana can reflect attachments in the ERP from the web store from the attachments tab. It's perfect for attaching PDFs or blueprints to more technical products.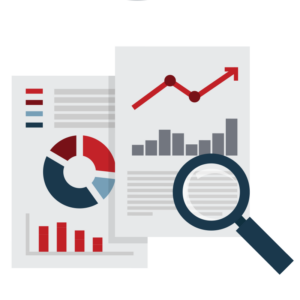 In addition to pulling attachments from attachment files, you also have the option to add a UDF and store a link to a product page. You can easily add the link to your product page, so instead of downloading documentation, your customer can simply open the attachment in his or her browser.
UDFs and customer segmentation
I'd say Sana's most underrated feature is customer segments. There is so much functionality that you can leverage with segmentation. This feature allows you to group a selection of customers or shop accounts based on specific properties, such as a UDF. Based on this information, you can then configure Sana functionality to one or more customer segments.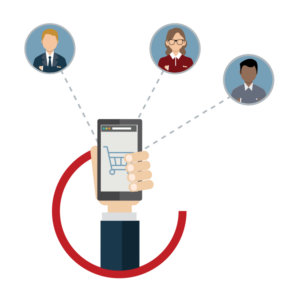 Examples of this would include making specific menu items visible for certain customers. Or even customize the layout of a page for a specific customer group.
Some of our customers use this feature to set up a specific layout for when no one is logged into the web store. Once a user logs in, Sana recognizes which customer segment they belong to and displays the personalized web store layout for them. Be on the lookout for more exciting segmentation features to follow in Sana 9.3!

Better web store localization with integrated UDFs
Global business is the norm today, and many businesses selling online cater to customers in a range of countries and regions. That makes it vital for them to be able to offer different address formats in their web store.
With Sana, you can choose which address fields to display (and in which order) upon customer registration. When a prospect is browsing your website and decides to register, Sana creates a new business partner directly in your ERP seamlessly because the browser isn't aware of any of this going on behind the scenes. You can select any of the fields from the address table and the business partner master data table and request a customer to populate this field when they register. Again, a UDF can also be populated upon registration, which allows you to grab some extra information (e.g. demographics or details for adding them to a customer segment) about a business partner even before they've placed an order.
Can UDFs translate into SAP Business One?
At the moment, the main requirement for translations comes from the item description. In that case, you can choose to populate and maintain item descriptions either in the Sana backend or use descriptions and their translations already maintained in your SAP Business One solution. The result is that when a shopper selects a language in their browser, Sana will reflect that correct translation from the translation in the ERP. We are currently building functionality for a 2018 release to support translations for UDFs in a similar way to how we support item descriptions.
Learn more about Sana for SAP Business One
I hope these tips were helpful! If you'd like to learn more about what you can do with Sana, don't hesitate to get in touch. For more insights, into Sana for SAP B1 don't forget to follow the series 'Tips from Tom'.
If you aren't using Sana yet but are looking for an e-commerce solution that integrates with your SAP Business One ERP, you can learn more via our product page or you can download the complete Solutions Highlights factsheet.
Sana Commerce 9.2 SAP Business One solution highlights