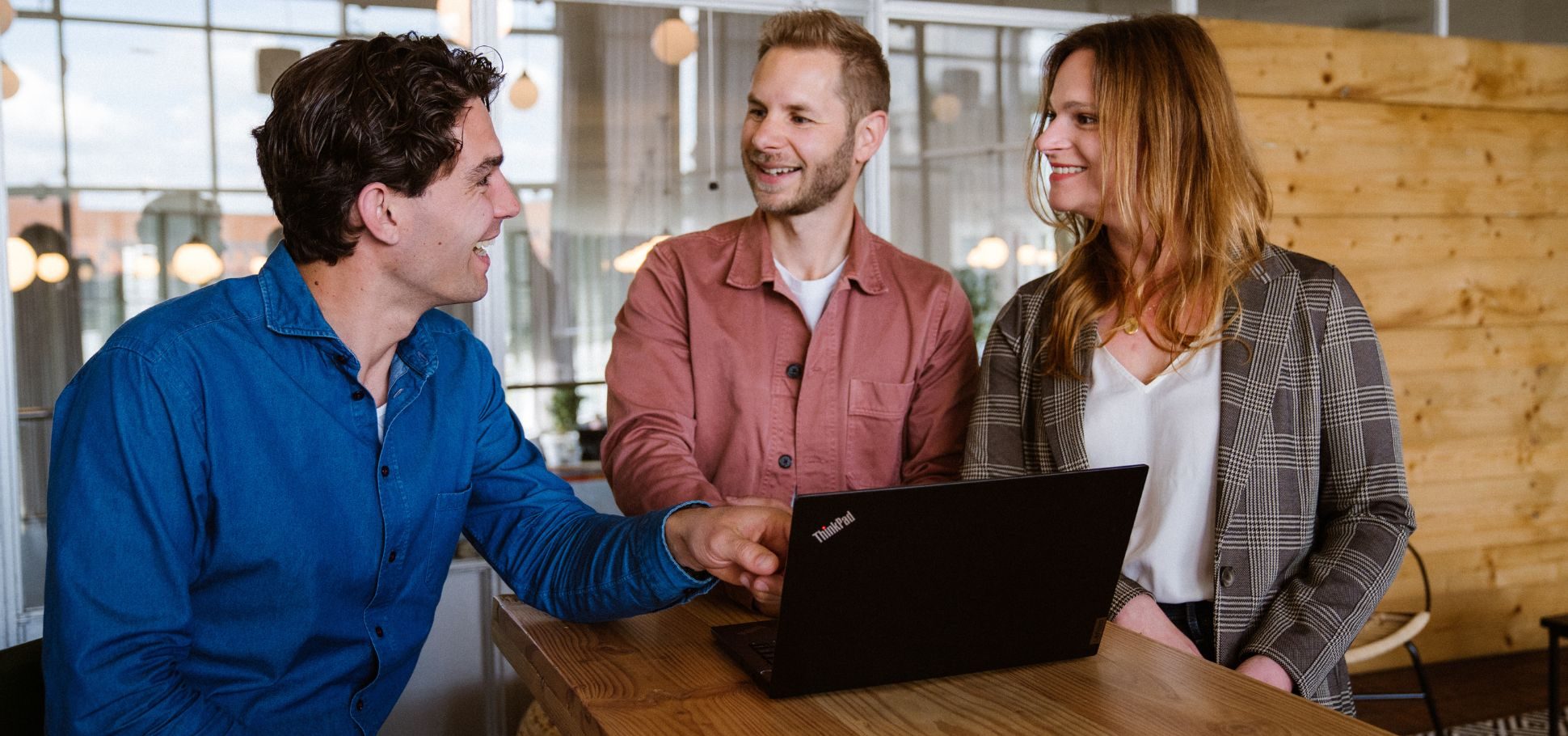 When your sales teams have ambitious targets, efficiency is crucial in achieving them. In an age of digital transformation, your teams need the right tools to enable efficiency. When investing in new tooling, however, you want to be sure you're getting the best ROI possible. This is where ERP-integrated e-commerce comes in.
ERP-integrated e-commerce might not sound like an obvious tool to drive sales efficiency. However, a well-integrated e-commerce platform can make all the difference between your sales teams being able to focus on high-value activities.
In the latest episode of B2B E-commerce Accelerated, the Sana Commerce podcast for sales leaders looking to act more efficiently and crush growth targets, our hosts discuss why ERP-integrated e-commerce enables sales teams beyond the obvious. Here's everything you need to know:
The difference between B2B and B2C selling
Most B2B sales leaders already know that when it comes to B2B selling, personalization is vital. Customer A's prices are not always the same as Customer B's discounts, while Customer C has different payment rules. Add to this the complex product assortments and procurement approval processes, and you get: your sales teams tied up in phone calls ensuring nothing goes wrong with their orders.
Unlike B2C selling, where customer journeys can be replicated to scale, B2B selling requires a highly personalized environment that needs a solid foundation. This is where ERP-integrated e-commerce comes in. A single source of truth in the form of your ERP, the same space that stores your vital customer data, can create a seamless purchase experience that doesn't leave your sales teams scrambling when a frustrated customer calls.
Five practical ways to enhance sales efficiency:
1. Standardize sales processes
Defining clear and standardized sales processes for lead qualification, opportunity management, and deal closure could improve the accuracy of these metrics. Automating workflows to guide sales reps ensures consistency and minimizes guesswork. Streamlining helps to identify bottlenecks and inefficiencies in the sales process and action improvements.
An ERP integrated solution could be the streamlined solution your business has been looking for. ERP integration can make sales teams more efficient. With real-time data and integration, your web store can become the single source of truth for your customers. Meaning customers can use the web store to check order updates and stock levels instead of relying on their sales representatives.
2. Create sales enablement tools and content
Equipping your sales team with as many tools as possible will aid their efforts. Some examples include presentation templates, objection-handling guides and product information. Developing a repository of sales content like case studies, whitepapers, and videos will assist in addressing customer needs.
3. Drive decision-making with data
Analyzing sales data to identify trends and successful strategies will help implement improvement mechanisms. Utilize data to segment your audience and personalize sales approaches. Implement sales analytics dashboards to monitor key performance indicators (KPIs) in real time.
Sana Commerce Insights can deliver this kind of data within your web store. With these kinds of new insights, your team becomes more confident in the decisions made.
4. Implement a sales CRM system
Implement a Customer Relationship Management (CRM) system if you don't already have one. This can centralize customer information, communication history, and sales activities. Automating tasks such as lead assignment, follow-ups, and data entry can reduce manual workload. All of these efforts enable salespeople to track and manage their leads and opportunities effectively.
5. Provide continuous sales trainings
Offering regular sales training sessions will enhance skills and keep the team updated on product updates. Focus on improving objection handling and negotiation. Embrace new sales techniques and technologies to stay ahead in the ever-evolving sales landscape.
All in all, sales inefficiency could look like: high operational costs and missing out on high value opportunities. Sales efficiency improvements are an ongoing process. Regularly solicit feedback from your sales team to identify pain points and areas where they feel their efforts could be streamlined.
How ERP-integrated e-commerce enables sales efficiency
When your e-commerce platform is truly integrated with your ERP, your sales teams can rely on your web store as a reliable source of truth for their customers. Not only does a reliable web store create convenience for your customers, who no longer have to pick up the phone and follow up on information they require from a representative, it also leaves your sales teams with much more time to work on building future pipeline.
Here are a couple of benefits ERP-integrated e-commerce can offer to your sales teams:
️Proactively servicing the top customers based on revenue
Efficiently outbound selling based on data & insights from the online store
Actively sell and promote the high value and complex products
Actively introduce new products to top customers
Consult top customers on how to use / how to market / how to sell the products
Active acquisition of prospects based on the target account list
Actively work on the relationship with most important buyers
Get more out of your sales teams (and your e-commerce channel)
Learn more about how your commercial teams can use e-commerce to work smart.
Why sales leaders need to embrace their digital tooling
For sales leaders looking to drive efficiency and accomplish their targets month on month, leveraging ERP-integrated e-commerce can make a huge impact.
Why? No matter how well structured your sales teams are, to achieve your targets and scale your growth, it is important to have a place where complex information is accessible and able to be leveraged with ease.
In the podcast, Tim takes the example of a bedding manufacturer who has to sell to vastly different customer profiles: from internal customers (their flagship store), external retail stores, as well as various hotels across the world.
With an ERP, and a web store that integrates directly with, this manufacturer is able to meet the complex needs of their customers in a matter of seconds. They're also able to create reports that are relevant and useful to their sales teams, allowing them to proactively identify opportunities and trends that might not be as simple manually.
Conclusion
Your ERP is the single source of truth for your B2B business. Mainstream e-commerce solutions create interfaces to speak to the ERP, but none natively integrates with it. Native ERP integration means that you have one set of data that is always accurate and requires no maintenance. It features real-time syncing with your web store, so your web store is always correct and reliable for you, your sales teams, and your customers.
ERP-integrated e-commerce might not be the first tool that comes to mind for sales enablement, but it is one that can make a huge impact on workflow and overall efficiency. With manual, labor-heavy admin work out of the way, sales teams are left to focus on high-impact sales and value-added cross-sell and upsell.
Get more out of your sales teams (and your e-commerce channel)
Learn more about how your commercial teams can use e-commerce to work smart.