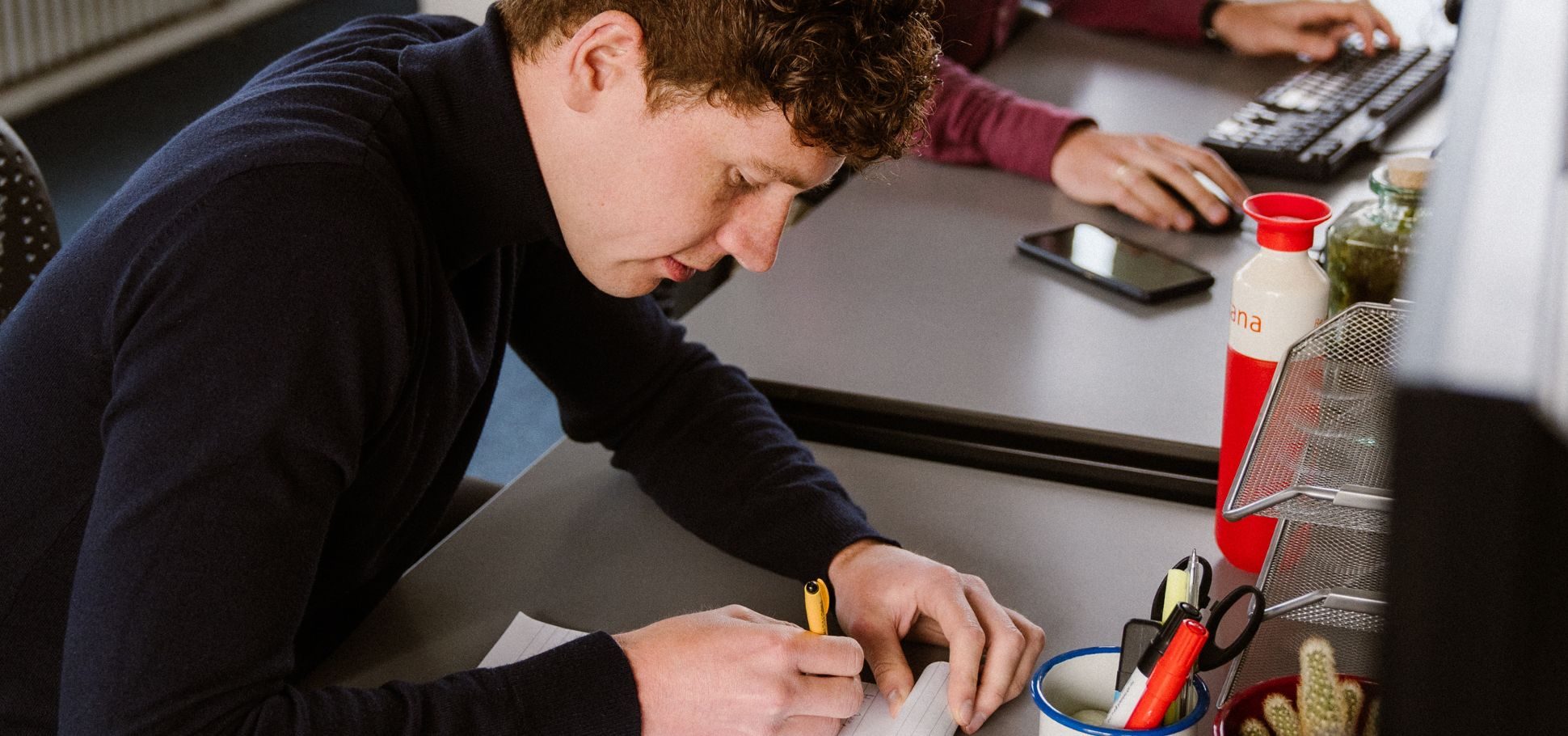 Efficiency is a core requirement for sales teams who are working to meet growing targets. For sales reps who constantly juggle multiple tasks daily, work can consist of more administrative work that necessary. From lead generation to prospecting, meetings, follow-ups, and admin work, sales teams need to be able to zero in on the activities that will end in more closed deals and increased revenue.
In the new episode of B2B E-commerce Accelerated, Ruben Mink and Tim Van Hattem discuss how sales teams can leverage their web stores to drive efficiency. Following on from their discussion, here are five ways your sales teams can streamline their workflow, boost their performance, and achieve their sales targets:
#1: Inefficient outbound
Cold calling used to be a tried-and-true strategy for sales teams looking to reach prospects. Nowadays, the technique can be less effective, especially when used at the wrong moment. To avoid committing a faux pas before you've even begun talking to a prospect, using alternate channels such as social media or e-mail first can help break the ice.
Leveraging your organization's web store and directing potential prospects to helpful content can also aid in establishing a rapport. A helpful, well-designed website can allow sales reps to position themselves as trusted advisors and thought leaders in their industry.
This increases the likelihood of prospects engaging with the sales rep and ultimately making a purchase. Choosing to leverage referrals from existing clients or partners is also an effective way to establish credibility and build trust with new prospects.
By focusing on relationship-building activities, sales reps can create a sustainable pipeline of qualified leads and improve their overall sales performance.
#2: Managing order intake process
Sales reps can easily get side-tracked by getting lost in the bureaucracy of procurement, wasting valuable time and resources that could be better spent on high-potential prospects.
In the podcast, Ruben takes the example of a medical goods suppliers whose Account Managers, Sales Managers, and Customer Service teams spent long periods of time on correspondence with customers who had multiple stakeholders and approvals required to process a single order.
For this supplier, it was integral to find a more efficient way of working that ensured their sales teams weren't spending valuable work hours following long threads of multiple emails for single orders or accounts.
With an integrated web store, the organization would be able to set up various approval levels within its web store itself. This meant that when a customer wants to place an order, they could do so internally in a seamless manner, without creating multiple email chains to achieve this. Moreover, sales and customer service teams had access to the back end, meaning they could stay completely in the loop and flag if something is taking longer than it should.
Just like that, a process that could span multiple days can be reduced to a matter of hours with the help of ERP-integrated e-commerce.
Make sure to keep your customers coming back.
Read our adoption guide to learn how to drive web store adoption.
#3: Micromanaging administrative tasks
It's relatively easy for sales reps to get bogged down with administrative tasks that take up valuable selling time. So much goes into making a sale: from scheduling to data entry, follow-ups, and more. However time-consuming these tasks might be, they do tend to be necessary and even important to wrap up a sale.
This is where an effective web store can really make a difference. With the right tooling, your sales teams can begin to automate most administrative work. Here are some examples of time-consuming admin tasks that should be automated:
Confirming a placed order
Following up on an outstanding invoice
Informing products that are in backorder
Manually processing incoming RMAs
Processing credit notes for returned orders/products
In streamlining these processes, your sales reps are left with more time to sell. By automating, outsourcing, or delegating this general admin work, sales reps can streamline their workflow and free up more time to focus on selling.
#4: Answering customer questions
For sales teams, building and maintaining strong customer relationships is a crucial aspect of success. This explains why much of their work can be spent on time consuming tasks such as:
Helping customers with repeat orders
Informing customers on delivery updates
Notifying customers about current stock levels, and more.
However, it's important to be mindful of the thin line between prioritizing a customer relationship and veering into inefficiency. Spending too much time on a single customer or account can be detrimental to your overall sales goals and hinder your ability to develop new relationships.
It's important to strike a balance between providing excellent customer service and managing your time effectively. This can be achieved through prioritizing your accounts based on their potential value and allocating your time accordingly. By being mindful of this balance, you can maintain strong customer relationships while still achieving your sales targets.
Time emphasizes that customer satisfaction and revenue are the two most common driving forces he observes for B2B organisations seeking to move online. Taking the example of a manufacturer of chemical products whose sales teams were frequently tied up with
Conclusion
To optimize their time and improve their selling effectiveness, sales reps can scrap the following from their daily to-do list:
Chasing unqualified leads: Instead, they can prioritize and qualify leads more effectively, focusing on those that are more likely to convert.
Managing procurement complexities: Salespeople can effectively manage procurement complexities by leveraging the right tooling.
Micromanaging administrative tasks: Micromanaging administrative tasks can be counterproductive and lead to decreased efficiency.
Answering customer questions: While building customer relationships are an important part of sales work, creating a seamless online experience can minimize customer frustration and ensure your teams are left to focus on pipeline.
By implementing these changes, sales reps can optimize their time, improve their selling effectiveness, and achieve better results.
The one-stop shop for sales leaders looking to drive results.
Listen to the B2B E-Commerce Accelerated podcast and get actionable strategies meant for sellers.